This year's installment of The Next Big Food Entrepreneur (NBFE), the highly anticipated competition for aspiring food-preneurs, had its successful taste-testing event last November 4 at the Mercato Centrale.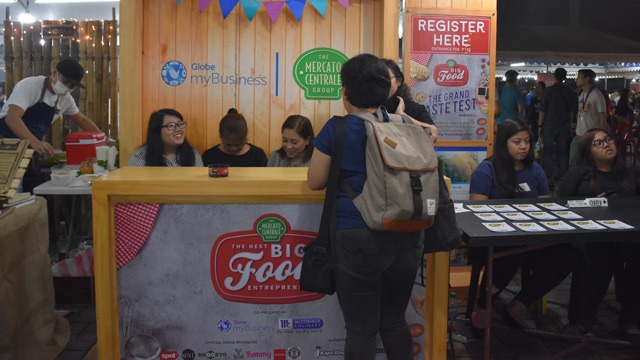 The Grand Taste Test is an equally anticipated occasion (especially among the foodies!) and is part of the elimination process for the NBFE. The brains (and taste buds) behind the Top 10 dishes based on the votes cast by the discerning taste-testing public will then advance to the second round, which includes a series of design workshops. The winners will also be mentored in marketing, product design, and digital marketing.
At the recent The Grand Taste Test, we chatted with some of the aspiring food-preneurs to get clues on how to make it big in the food biz. Here's what they have to say: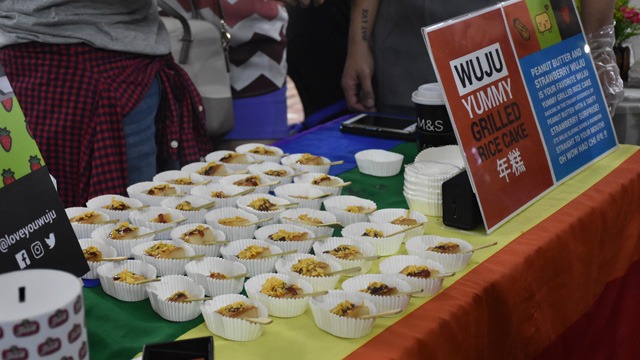 Keep your eyes peeled for ideas while traveling
Charz Mendoza and Evan Tan got the concept for their Wuju Yummy Grilled Rice Cake while on a trip to Taiwan a few months back. They were so smitten with the grilled rice cakes sold as street food that they got inspired to develop a similar product with but with trendy flavors like matcha, peanut butter, and strawberry.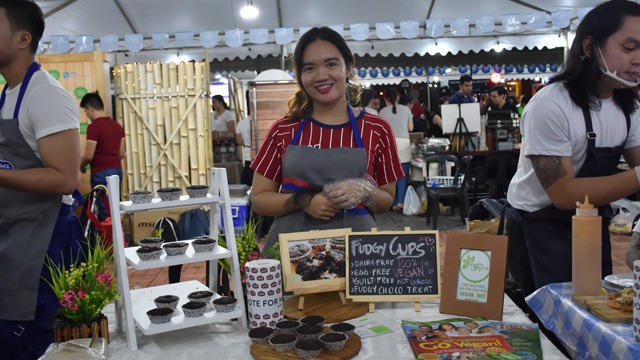 Let conviction be your core ingredient
As a vegan, 18-year-old Caitlyn Alolong of Vegan Bytes can't bring herself to bake anything with dairy. She makes the chocolate herself from scratch for her Fudgy Cups to make sure no undesirable ingredients are mixed in. Be honest about what you offer, and your customers will reward you for it.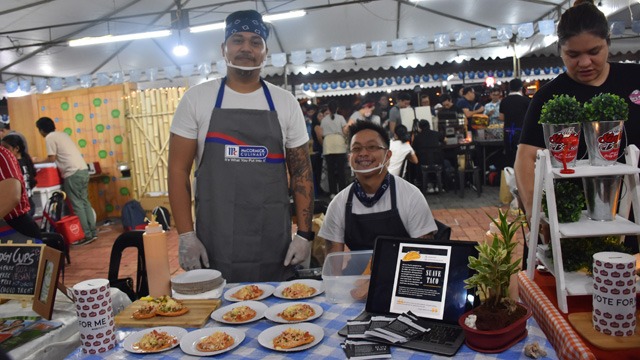 Add a certain zing or spice
Joseph Garcia and Christopher Hilado of Vatos Tacos have taken it quite literally—upping the taco game by making the signature soft tacos spicy. Also, they make sure that no pre-mixed seasonings get in any of their tacos. No shortcuts!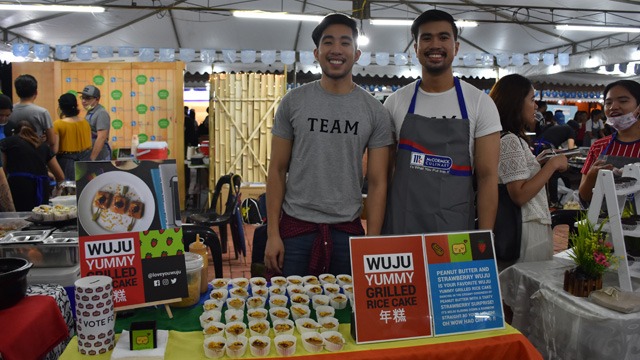 Come up with a character
Mendoza and Tan of Wuju Yummy Grilled Rice Cake have created a cute character that embodies their brand. Wuju is an innocent, loving character that resonates with the product's simple but distinct taste.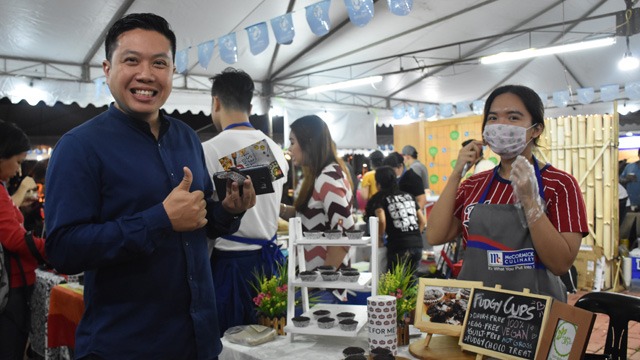 Be pocket-friendly
Caitlyn's Fudgy Cups only retail at P25 per piece, which makes it not just a healthy dessert but also an affordable option to satisfy sweet cravings. Think of ways of reducing the cost without sacrificing the quality of your product. For instance, look for a wholesale supplier for your ingredients with the best price.
Put passion in the spotlight
One of the most important things to know is that successful food-preneurs often cite passion as their secret ingredient. This is especially important for start-up food businesses. You may have spectacular recipes on hand, but if passion is lacking, you could easily turn off the stove and pack up when challenges arise.
Setting up your food biz for success is a challenge you don't have to take on alone. Pair your passion with a solid support system, and enlist the help of professionals and groups who share your vision. You can rely on long-time NBFE partners such as Globe myBusiness, which provides entrepreneurs with digital solutions as well as consultations.
To show how much Globe myBusiness supports the food-preneurs, Derrick Heng, Globe's Senior Adviser for Small and Medium Business Group, paid them a visit during the NBFE.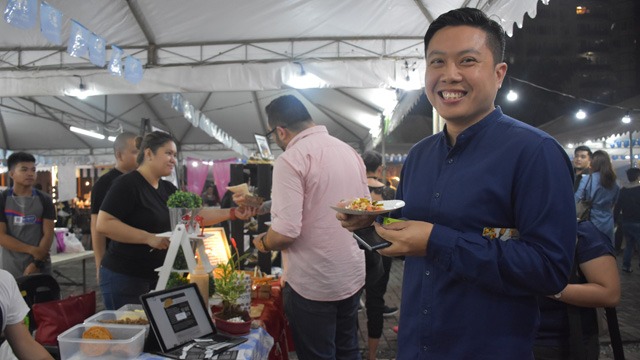 "The food business is very competitive, so you have to find a way to be different," he says.
The food product, of course, plays an invaluable role in the success of a food biz, but it doesn't end there. The NBFE organizers and long-time sponsors such as Globe myBusiness know this all too well.
"We help them (food-preneurs) with tips and tools of the trade. We give them professional guidance, like how they can take better food photos," Heng says.
Some tools from Globe myBusiness that are very helpful to food-preneurs and other business owners are its reliable mobile data plans. For one, when you avail of iPhone 7 and 7 plus with Unli Plus Postpaid Plan, you'll get double the data allocation and the free chat suite.
With this reliable mobile plan, you can stay connected with your employees 24/7 as it offers unli texts to all networks and unli calls to Globe & TM subscribers. Its 10GB data allocation is also useful for business owners who want to engage with their customers and improve their presence online. The smartphone itself makes for a reliable and durable partner in growing your business, given that it's dust- and water-resistant. As for taking #foodstagramphotos, the iPhone 7 plus has two rear cameras: one wide-angle and another for closeup. Lastly, it has extended battery life for you to be online as needed.
"Beyond connectivity, we make sure we are invested in their (food-preneurs') success," Heng says. "We are very excited to be supporting their dreams. Food is their passion, and their success is our best intention."
Sign up here to order your iPhone 7 unit today, or call 730-1818.