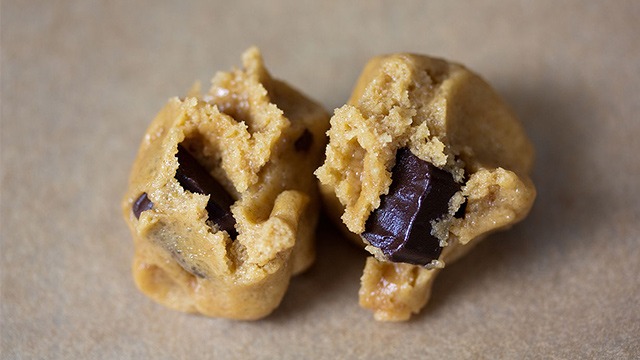 Soft, chewy cookies fresh out of the oven is every cookie baker's dream. But not all recipes walk you through the necessary steps to get satisfyingly chewy cookies. Bring out your favorite cookie recipe and make a few tweaks with these tips until you get your desired flavor and texture.  
1 Swap out a portion of all-purpose flour with bread flour.
Bread flour has more protein than both all-purpose and cake flour, which then plays a part in the gluten development of your dough during the baking process. For chewier cookies, swap out all-purpose flour for bread flour.
2 Scrap the white granulated sugar.
Dark brown sugar helps dough melt and caramelize into toffee-like, soft, and thick cookies. The more white sugar you use, the more crisp and thin your cookies get. Sweeteners like molasses, corn syrup, and honey all help make cookies more chewy and flexible—remember that you only need a touch of these ingredients in your batter.
3 Chill out!
Let you cookie dough rest and chill in the refrigerator for at least 24 hours. This step melds all the flavors together and helps the proteins in the flour fully absorb the liquid present in the eggs, resulting in texture that it more rounded out and consistent.