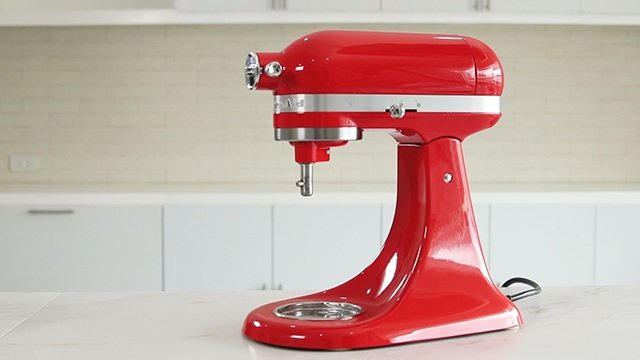 Home bakers will appreciate everything a stand mixer can do for him or her—they are powerful, durable, and pretty easy on the eyes, too.
Here are 4 uses for a stand mixer in the average home kitchen. You'll find that the different attachments have different uses, and that they cover almost all of your baking needs.
1 Knead heavy dough.
Use the dough hook to knead heavy bread, pizza, and pasta doughs. You'll save lots of time and elbow grease in the process!
2 Cream ingredients.
Beating butter and sugar is an essential step for many pastries—most especially cookies and cakes! Let the mixer do the work for you and let it do the creaming with the flat beater attachment. Butter and sugar are supposed to be mixed together until soft and fluffy, and until the butter almost turns white. This would normally take around 8 minutes with a hand mixer, but you can cut it down to 4 on a powerful stand mixer.
3 Mixing cake batters and cookie doughs.
A stand mixer evenly mixes doughs and batters with ease. Use the regular flat beater attachment to put your cookies and cakes together seamlessly.
4 Whipping and aerating ingredients.
We've all been there—furiously mixing a large bowl of egg whites or heavy cream with a whisk until we get our desired soft or stiff peak. A stand mixer can save you lots of time and energy on this! Use the wire whisk attachment to whip your egg whites and heavy cream with ease. Our only tip is to start slow, then build up the speed as the peaks start to form. This gives you a more stable peak.
Stand mixer from the KitchenAid Artisan Mini Series.
ADVERTISEMENT - CONTINUE READING BELOW
Recommended Videos