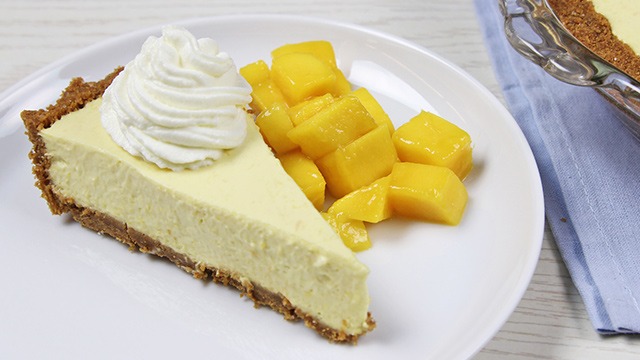 No-bake desserts are great when you don't have a lot of time on your hands to whip up something from scratch. They are quick, easy, and equally as delicious as oven-baked goods, too! Keep these ingredients in your pantry at all times and make no-baking your new weekend hobby.
1 Cookies, biscuits, and crackers
Crush them with a rolling pin or blitz them in a food processor with a knob of butter and you have yourself a delicious no-bake crust for pies and cheesecakes. Our favorites are butter cookies, graham crackers, and ginger cookies.
2 Gelatin
Remember to buy the unflavored version! Gelatin will help stabilize all your no-bake cheesecake fillings, custards, and cream pie fillings in a matter of minutes. You won't have to worry about slicing into a watery cheesecake anymore!
3 Heavy whipping cream
Lighten up pie or cheesecake fillings with heavy whipping cream beaten into soft peaks. For easy decorating, pipe out pretty swirls of whipping cream over your no-bake masterpieces!
4 Fresh fruit
Fresh, tart, and juicy mangoes, berries, and citrus fruits will bring life to your no-bake goods instantly. Fruity flavors complement the often creamy fillings and crunchy crusts.
5 Chocolate
Chocolate helps bind ingredients together, and is so easy to work with! Make a two-ingredient chocolate ganache in minutes to fill tart shells, garnish pie slices, and frost no-bake cakes.
ALSO READ: