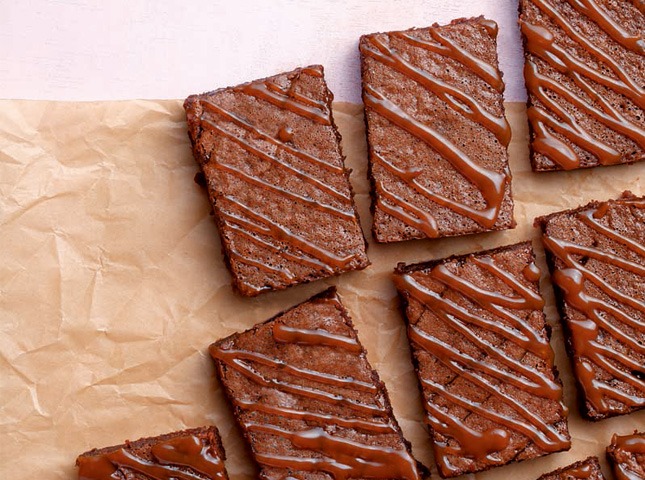 1. Don't scrimp on the chocolate! Now is the time to bring out the good quality dark chocolate bar. Remember: when making brownies, chocolate should be the hero.
2. Always line your pan with parchment paper or wax baking paper. This will help prevent fudgy brownies from getting stuck on the bottom of and sides of the pan.
3. Be patient. We know that you want to dig into those brownies as soon as they've come out of the oven. However, cooling them to room temperature will allow the brownies set into a chewy and fudgy texture. Also, they will be much easier to cut!
4. Add a little bit of coffee. Coffee enhances and intensifies the chocolate flavor without overpowering it. A tablespoon or two of freshly brewed coffee should do the trick!
5. Shower your brownies with your favorite nuts. Pecans, almond flakes, walnuts, cashew nuts—all go well with brownies. Nuts complement chocolate and add extra texture in every bite.
6. Resist the urge to over-mix. With a rubber spatula or wooden spoon, gently fold in your flour into your wet ingredients to avoid over-mixing the batter. Over-mixed ingredients could result in tough and cakey brownies.
7. Use a light-colored pan. Dark pans or glass pans conduct heat more than light aluminum pans, and could easily overcook the edges of your brownies.
8. Follow your recipe! Always follow the baking time indicated in the recipe that you are using. Your brownies should be ready to be pulled out of the oven once the edges have shrunk away from the sides of the pan. If the center of your brownies look a little soft at first, don't worry! They will set as they cool.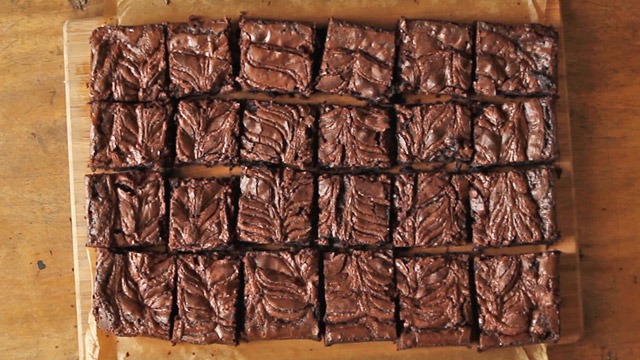 WATCH: How to Make Nutella Brownies

Posted in:

Baking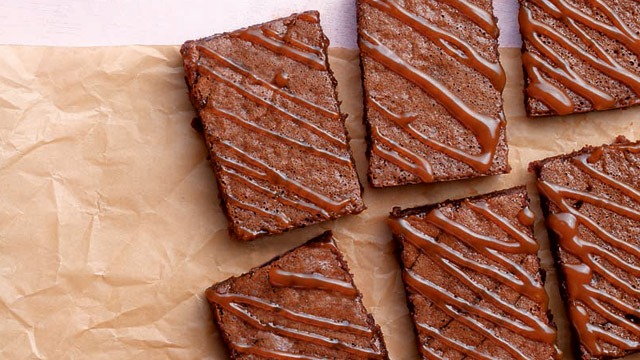 Salted Caramel Brownies

Posted in:

Recipe



ADVERTISEMENT - CONTINUE READING BELOW
Recommended Videos