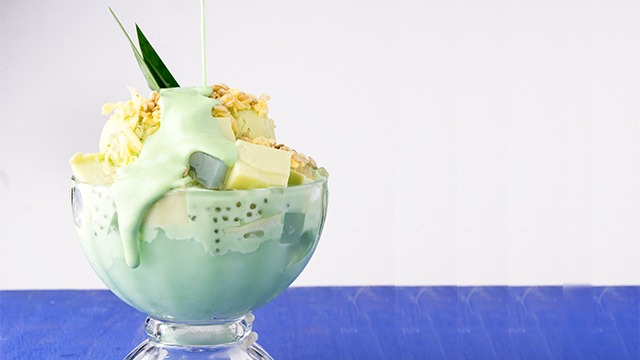 Avocados are a summertime treat! These are in the top favorite deserts during the dry season, along with the halo-halo and either the mais or the saba con yelo. 
These fruits are naturally creamy in texture and make fantastic additions to desserts. In fact, avocados are so creamy, these fruits can be the milky component of many desserts without adding any dairy at all! 
If you love avocados, now is the time to indulge! Take full advantage of this creamy fruit to make these delicious and refreshing dessert recipes you can make at home: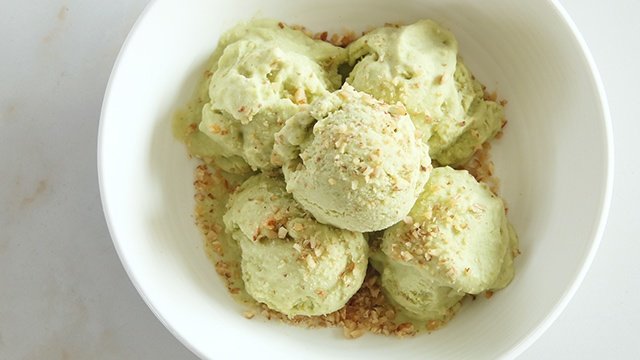 1 Homemade Avocado Ice Cream Recipe
You can't go wrong with ice cream during summer season! When all you want to do is cool off, a bowl of this creamy homemade treat should do the trick. Top it off with your choice of chopped nuts for a delicious contrast.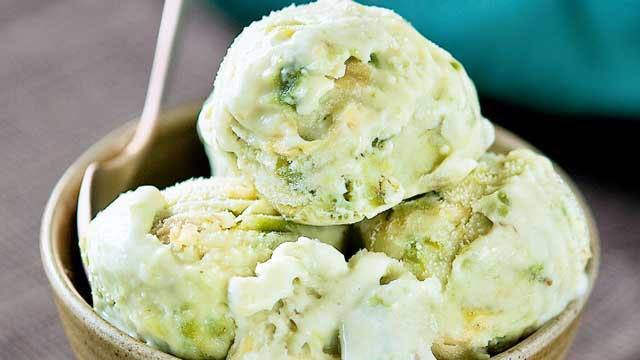 Homemade Avocado Ice Cream Recipe
Posted in:
Recipe
2 Milky Avocado Salad Recipe With Pearls
If you want to learn the best way to enjoy this creamy fruit, try it this old-fashioned way! The avocado is simply sliced and placed in a bowl with condensed milk, gata or coconut milk, and sago pearls. The resulting dessert can either be chilled or you can add ice to keep it cold as you eat it.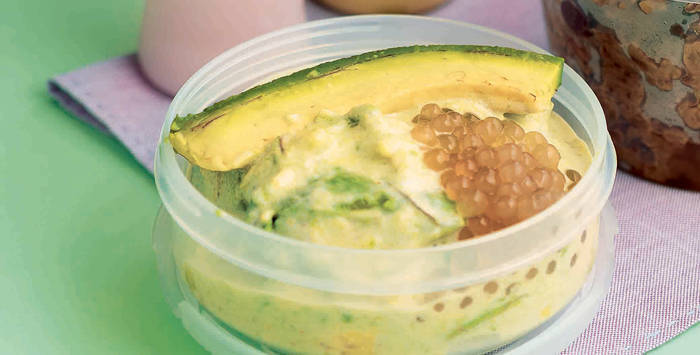 Milky Avocado Salad With Pearls
Posted in:
Recipe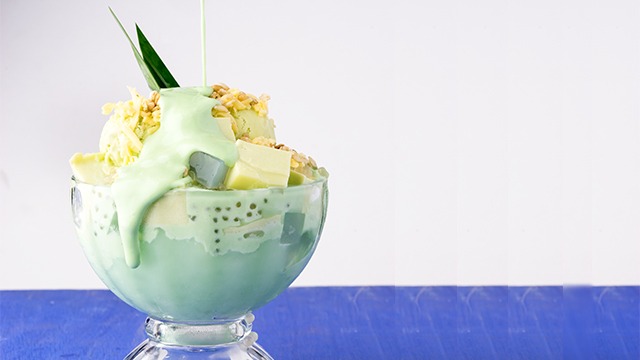 3 Avocado Cooler Recipe  
If you love halo-halo but want to toss in a few chunks of avocado in it, this is the decadent dessert you're likely to get! This intense dessert bowl of toppings is loaded with almost everything that could make your avocado even more sinfully decadent! There are chunks of avocados as well as leche flan along with the avocado ice cream. To make this truly an avocado treat, the avocado is made into jiggly pudding cubes to mingle with the crunchy toasted pinipig and desiccated coconut that's sprinkled on top.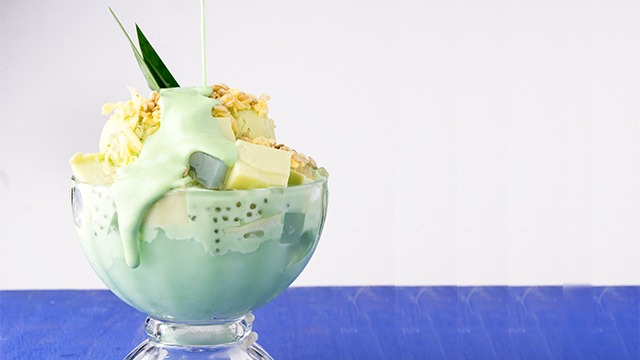 Avocado Cooler Recipe
Posted in:
Recipe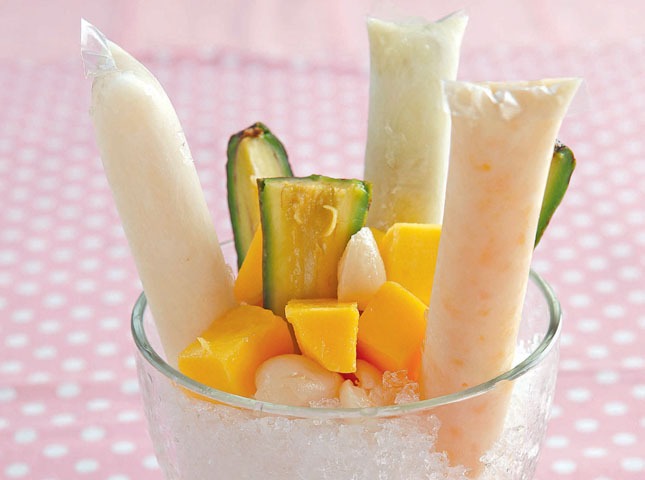 4 Mango, Avocado, Lychee Ice Candy Recipe
There are few desserts that can rival the nostalgia that hits when you suck on some ice candy. These icy treats were sometimes sponsored by parents who wanted their kids to earn a little over the long summer break. Those who bought were treated to delicious concoctions made from the fresh fruits of the summer, including avocado, mango, and lychees.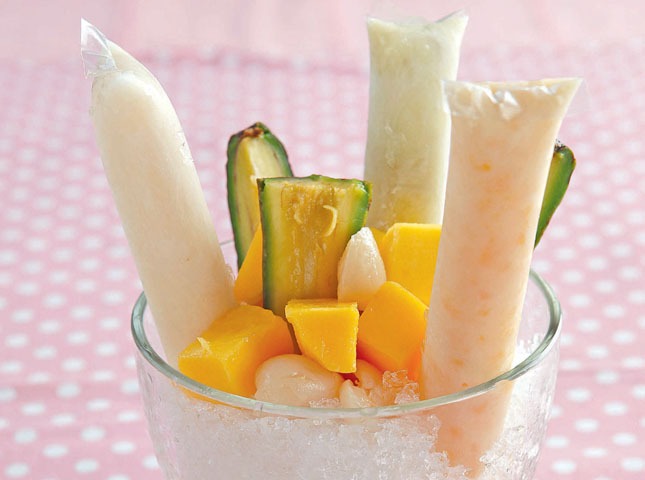 Mango, Avocado, Lychee Ice Candy Recipe
Posted in:
Recipe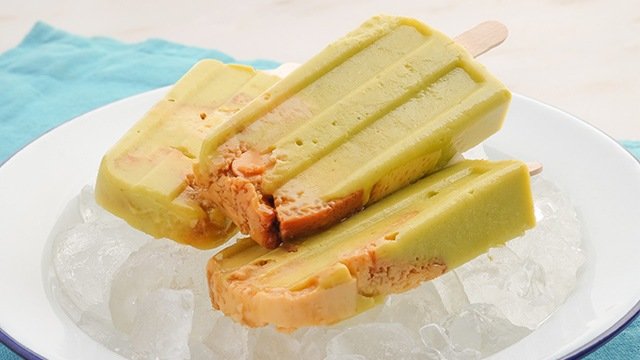 5 Avocado and Leche Flan Popsicles Recipe  
Leche flan is already very creamy, so when you combine it with the creaminess of the avocados, you get a super creamy mixture. This makes an easy ice cream mixture that you don't even have to churn to make indulgent!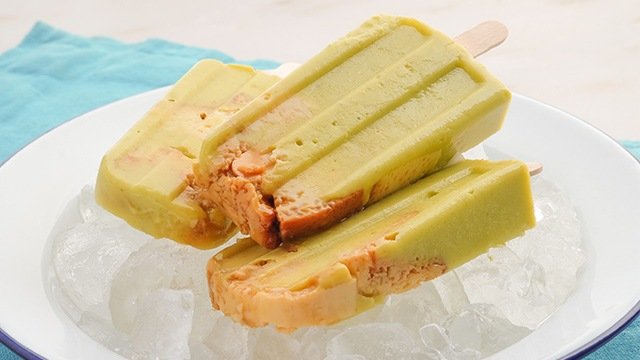 Avocado-Leche Flan Popsicles Recipe
Posted in:
Recipe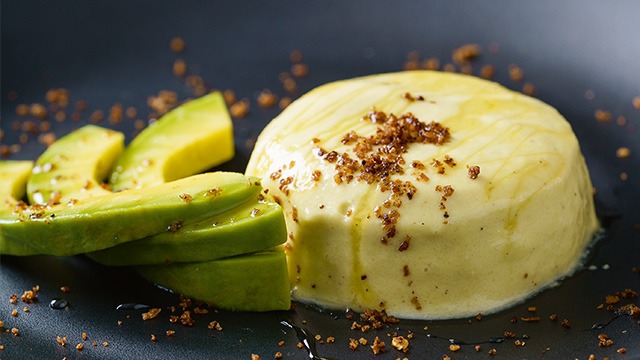 6 Avocado Panna Cotta Recipe
A panna cotta is just a fancy term for really soft gelatin. It's so soft that the gelatin should jiggle with the slightest wiggle! All that means is that when you spoon this avocado-infused gelatin into your mouth, it should basically dissolve in an instant! Now that's a dessert worth serving to impress family and guests alike! 
ADVERTISEMENT - CONTINUE READING BELOW
Recommended Videos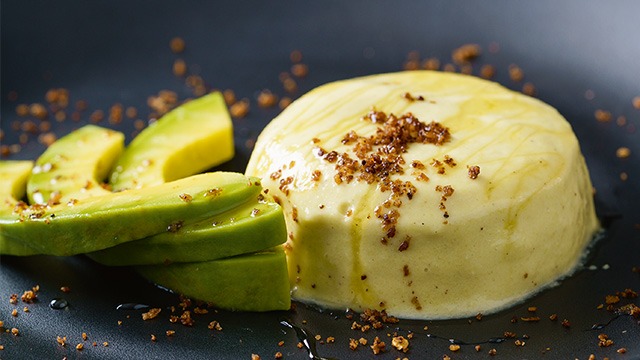 Avocado Panna Cotta Recipe
Posted in:
Recipe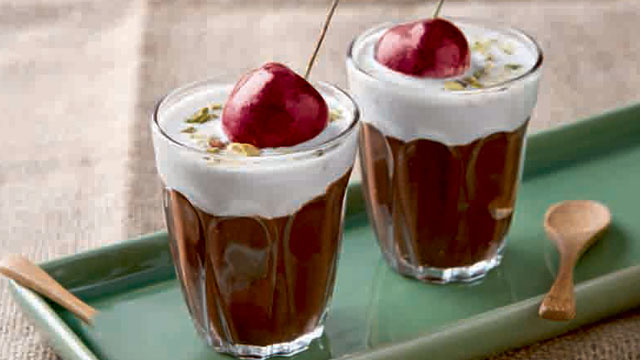 7 Chocolate-Avocado Mousse Recipe 
Did you know that avocados are used as replacements for butter and other ingredients in baking? The creaminess of avocados is not lost in the baking process but instead, delivers a similar effect as butter in some baking recipes. In this recipe, it's the main ingredient that helps this chocolate mousse become just creamy, dense, and delicious without using any eggs. It's not only a healthier version but it's also a vegetarian dessert that anyone can eat with less guilt.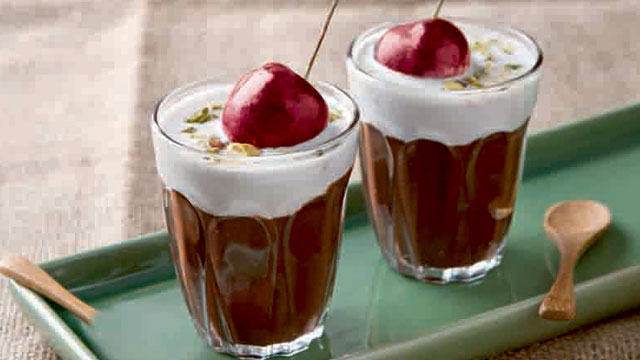 Chocolate-Avocado Mousse Recipe
Posted in:
Recipe
How delicious would a dessert have to be to become synonymous with decadent? We think avocados are a refreshing fruit that can make creamy desserts decadent without even trying. Indulge your sweet tooth this summer with these avocado dessert recipes so you can have a delightful and delicious summer experience to reminisce about, too.   
***
Thinking about what to cook next? Join our Facebook group, Yummy Pinoy Cooking Club, to get more recipe ideas, share your own dishes, and find out what the rest of the community are making and eating!
Got your own version of the classic dishes? Pa-share naman! Get your recipe published on Yummy.ph by submitting your recipe here.