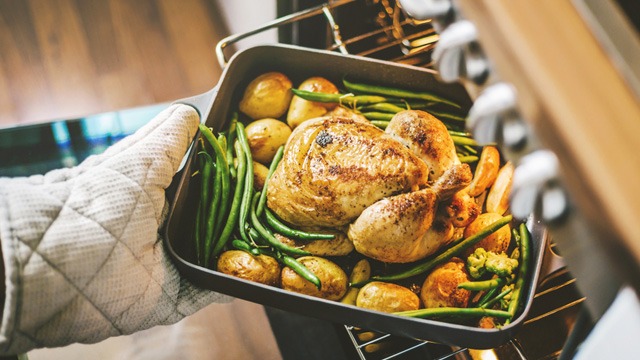 The heat in the kitchen can be more than just the flames from the stove. When summer hits, it's a sweltering part of the house that can discourage you from wanting to cook at all! 
If it's too hot to stay in the kitchen, you might want to turn to another appliance in your kitchen to cook your food: the oven.   
The oven is a great appliance to use, especially for hands-off cooking. Once it's in the oven and the timer is set, you can leave it alone to do its thing. There's no hovering and stirring necessary unless the recipe says so. More often than not, any fussing is kept to a minimum.
Want to bake your meal instead of cooking it? Here are recipes to try: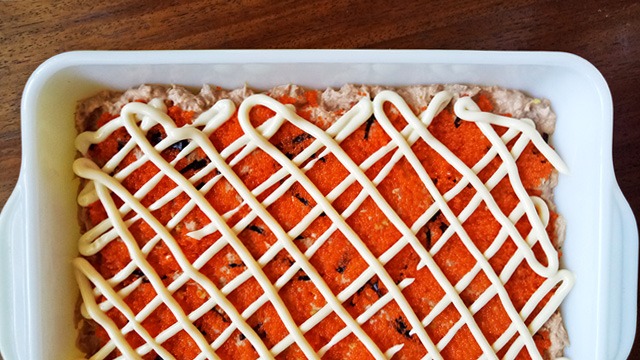 1 Baked Sushi Recipe
Why have it delivered when you can make this easily at home? The good news is that you do not have to stick to the prescribed ingredients list. You can add more (or less!) of the ingredients as you like! The key is really having the necessary ingredients in the first place and since having your groceries delivered is much more convenient now, it's easy to source these ingredients for your own version at home. Plus, you can make a more affordable sushi bake using canned tuna, too. 
2 Baked Macaroni Recipe
There is no saying "no" to baked macaroni. This classic party food is not just for parties and gatherings! You can make this dish in smaller baking dishes, freeze, and enjoy baked macaroni when you want. It's just like lasagna but easier since there's no need to be conscious of layering the ingredients just right.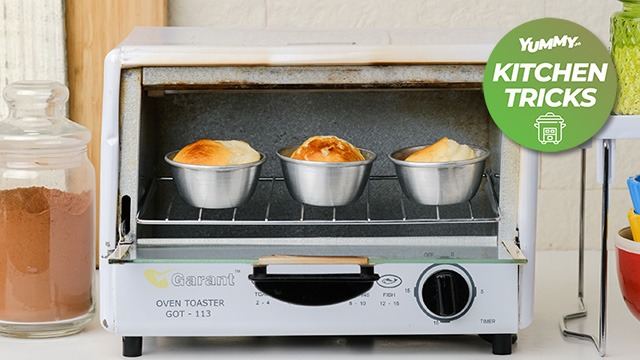 3 "Baked" Puto recipe
Did you know you can "bake" puto instead of steaming them? You can and the good news is that you can use a smaller oven such as toaster oven to do it. Even better news is that it was surprisingly easy to do, too. The puto puffed and rose, yielding a fluffy puto just like a steamed puto would be like with a big difference: the tops browned. Use our favorite puto recipe or use a boxed mix if you feel like doing less work.  
ADVERTISEMENT - CONTINUE READING BELOW
Recommended Videos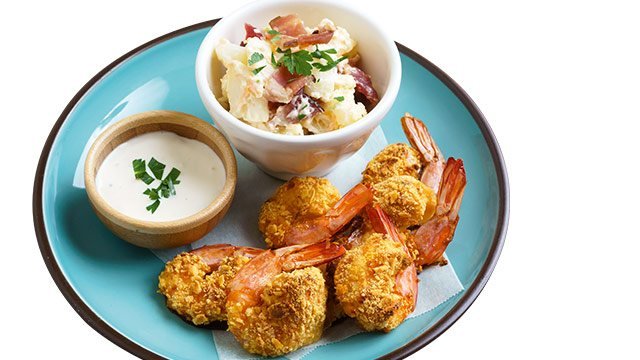 4 Baked Shrimp Recipe 
Golden and breaded shrimp can be done in the oven! All you have to remember is that it needs to be coated in crumbs that have already been toasted. In this case, crackers make a fabulous coating for these crispy shrimp.   
If you really want to get fancy, make these double-stuffed prawns for a special occasion that will wow anyone who takes a seat at your table.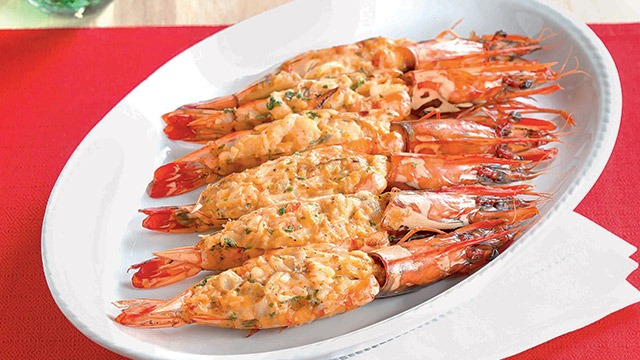 Prawn and Crab Thermidor
Posted in:
Recipe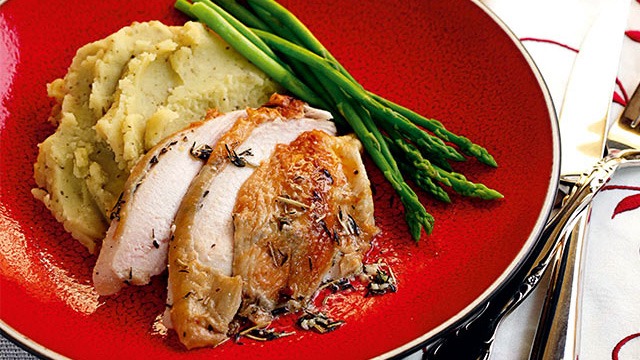 5 Roast Chicken Recipe
You cannot go wrong with a roast chicken dinner. This is super easy to make! The biggest decision you need to make is how to flavor the chicken before placing the entire chicken, whole, in a baking dish and into a preheated oven. Give it a good hour before pulling it out and feasting on one of the easiest dinner recipes you can make with minimal effort.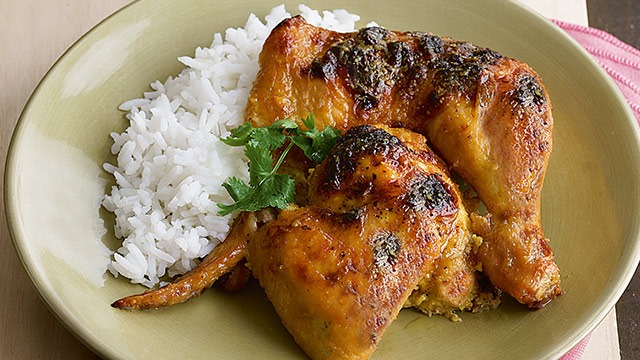 Roast Chicken in Coconut Milk Recipe
Posted in:
Recipe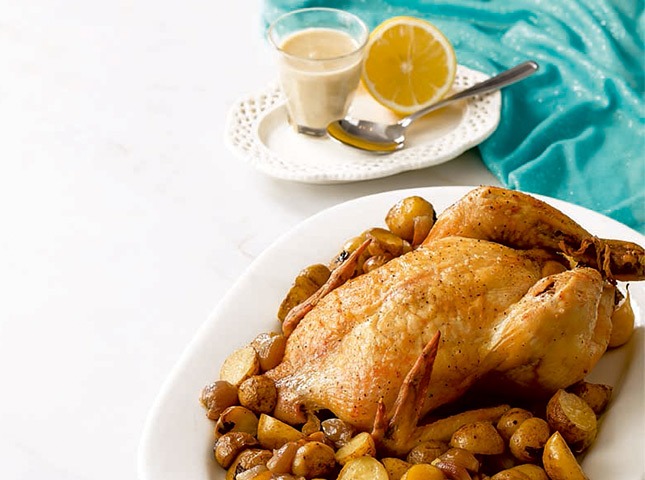 Roast Chicken with Gravy Recipe
Posted in:
Recipe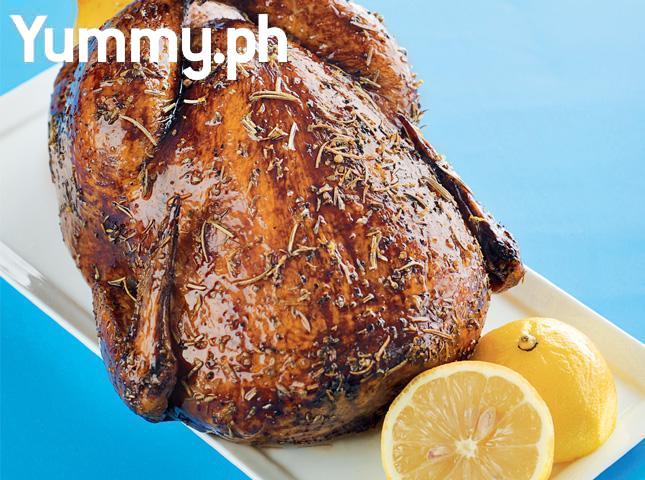 Lemon and Herb Roast Chicken Recipe
Posted in:
Recipe
6 Baked Tahong Recipe
This takes time to make since you need to remove the top shells but the effort is well worth it when you taste it! These are arguably appetizers but who says it can't be part of the main feast that you're preparing? Just remember to always check the Red Tide Alerts for your safety.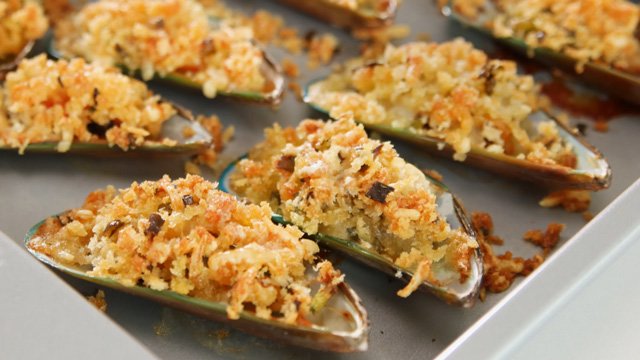 WATCH: How to Make Baked Tahong
Posted in:
Cooking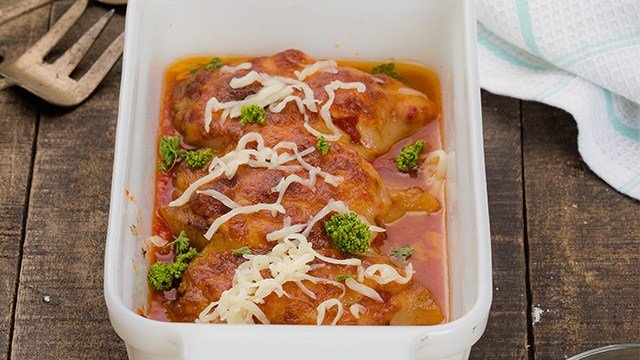 7 Baked Pork Chops Recipe
Pork chops are fast and easy to make but why not elevate your usual pork chops into a baked version that's swimming in a delicious sauce? These pork chops are treated like a chicken Parmesan recipe. This easy pork chop recipe is seasoned with a little ground sage together with the salt and pepper. It's then placed on top of a simple tomato sauce, topped with a little mozzarella, and baked until melted.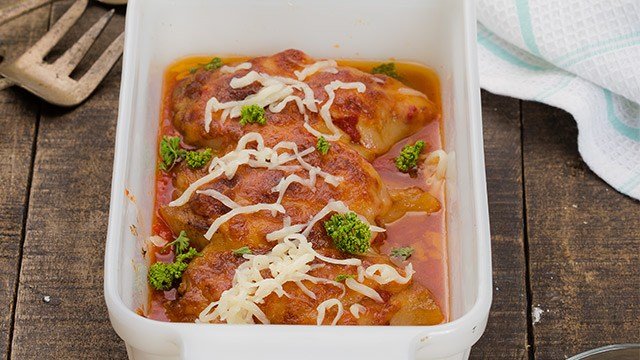 Baked Pork Cutlets Recipe
Posted in:
Recipe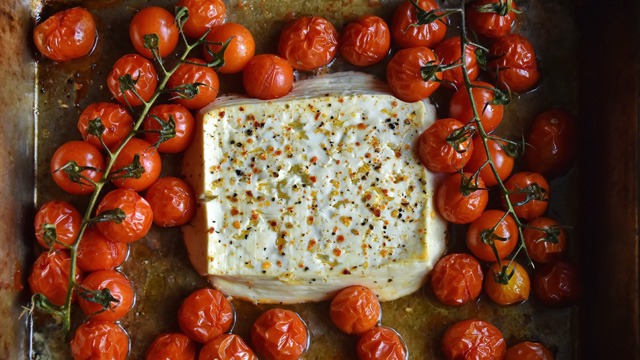 8 Baked Feta Recipe 
This TikTok trend definitely looks delicious! It looks amazingly simple, too. However, feta isn't the cheapest cheese or the easiest kind to find in the local supermarket or grocery. While it's a trendy way to enjoy new food, if you want to make it local, try it with kesong puti instead.   
There really is no need to slave away in front of the stove if you don't need to. Try these recipes and see if you like being away from the kitchen for most of the cooking process. 
***
Thinking about what to cook next? Join our Facebook group, Yummy Pinoy Cooking Club, to get more recipe ideas, share your own dishes, and find out what the rest of the community are making and eating!
Got your own version of the classic dishes? Pa-share naman! Get your recipe published on Yummy.ph by submitting your recipe here!