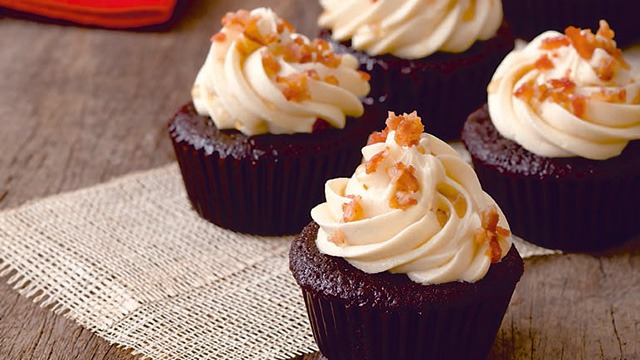 Baking is an extremely technical and scientific hobby, and you can easily run into a baking a mishap or two in the midst of putting a batter together. You could be cutting a recipe in half and not know what half a tablespoon would measure out in teaspoons—worry not, we have a tablespoon conversion chart for that!
You can download these infographics as images, print them out with color, and pin them onto your refrigerator door with magnets. You'll have these guides at the quick glance every time you bake!
1 A Guide to Ingredient Equivalents
Measuring ingredients can be tricky so we're here to help you out with this nifty infographic.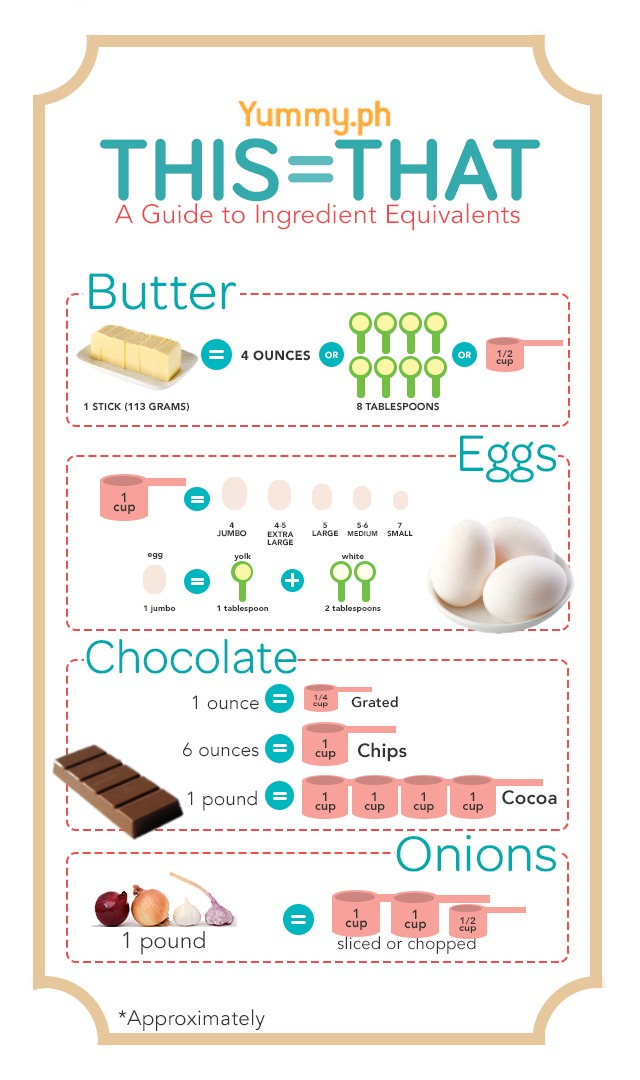 2 A Guide to Baking Cookies
Save this quick guide on how to make and bake cookies just the way you like 'em!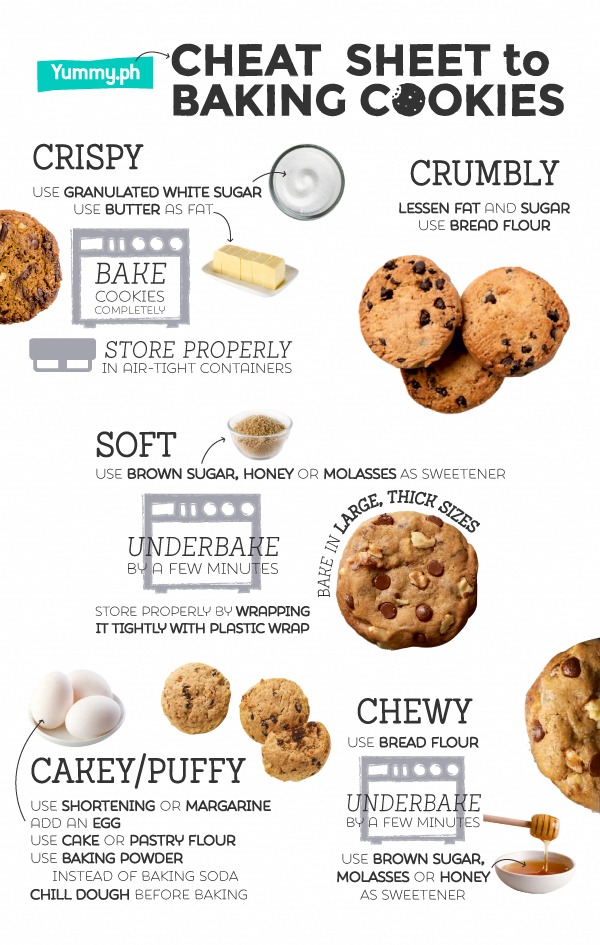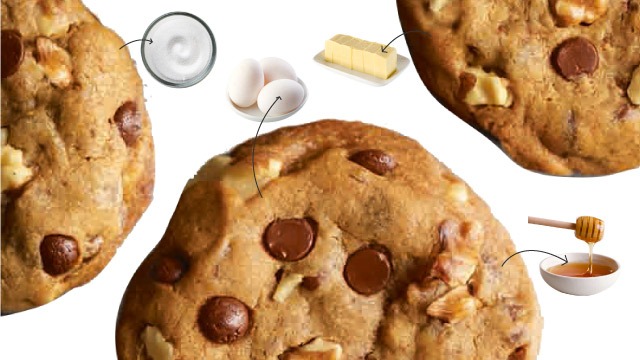 INFOGRAPHIC: Guide to Baking Cookies
Posted in:
Baking
3 Cupcake Frosting 101
Planning to spend your afternoon baking fluffy cupcakes? Give these frosting tips a whirl!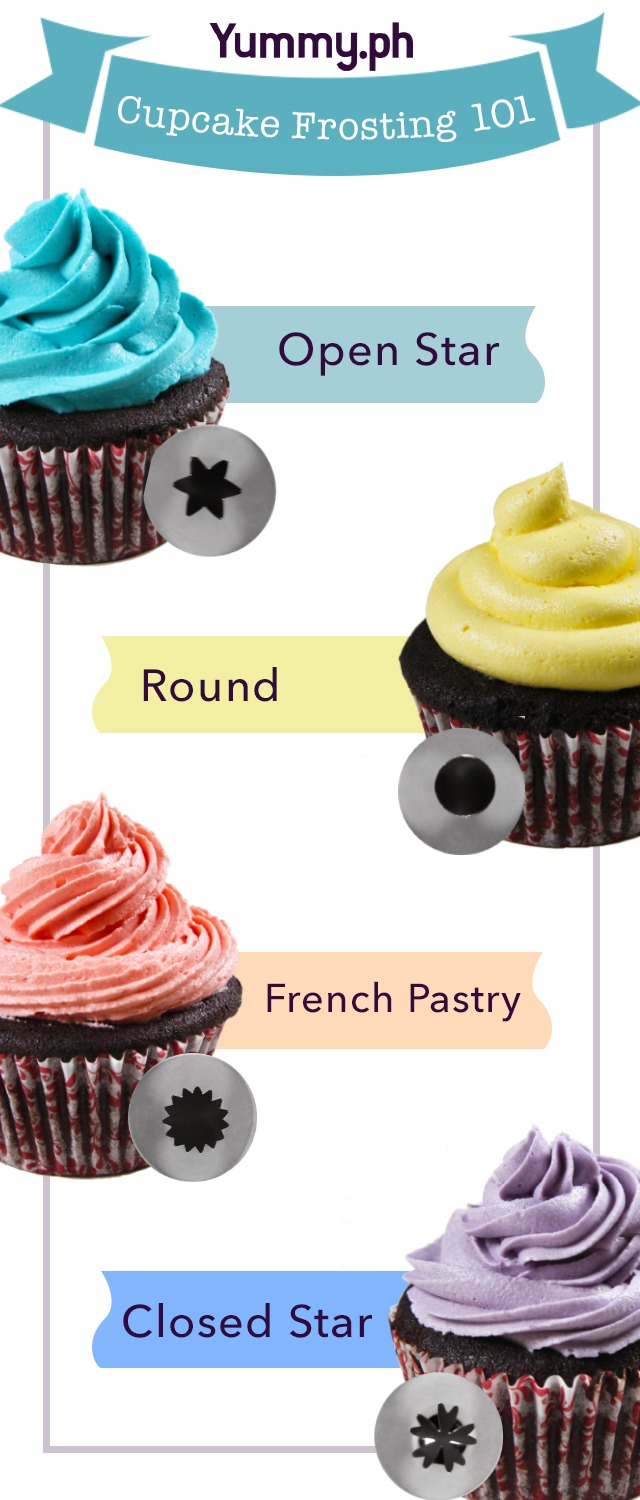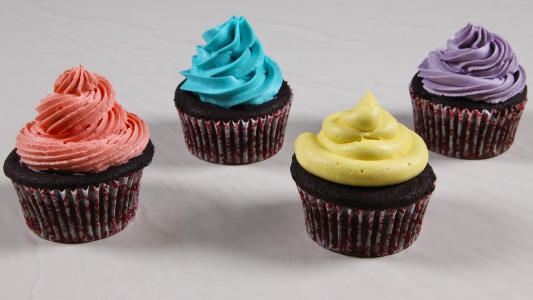 INFOGRAPHIC: Cupcake Frosting 101
Posted in:
Baking
4 A Guide to Tablespoon Conversions
Here's an easy guide to convert teaspoons and tablespoon measurements (we used the standard US cup) to make cooking and baking easier.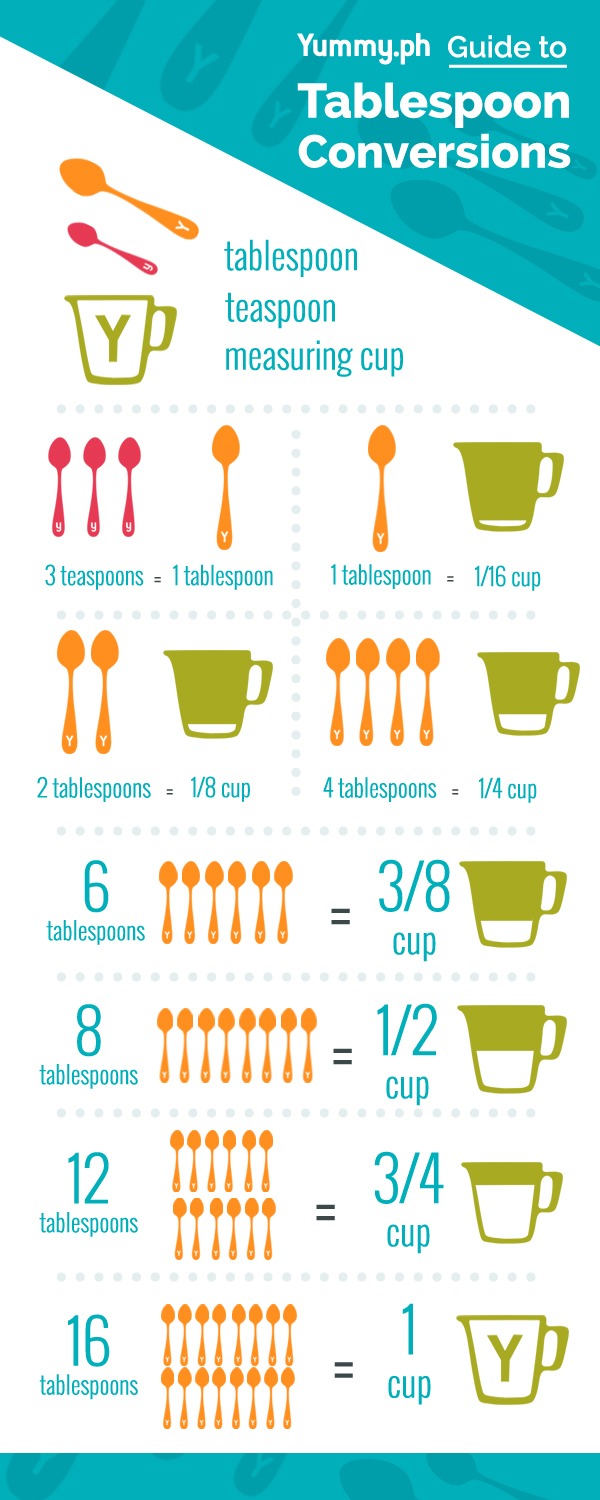 ADVERTISEMENT - CONTINUE READING BELOW
Recommended Videos
5 A Cheat Sheet for Volume Equivalents
Know how to convert your basic cup measurements to pints, quarts, and ounces.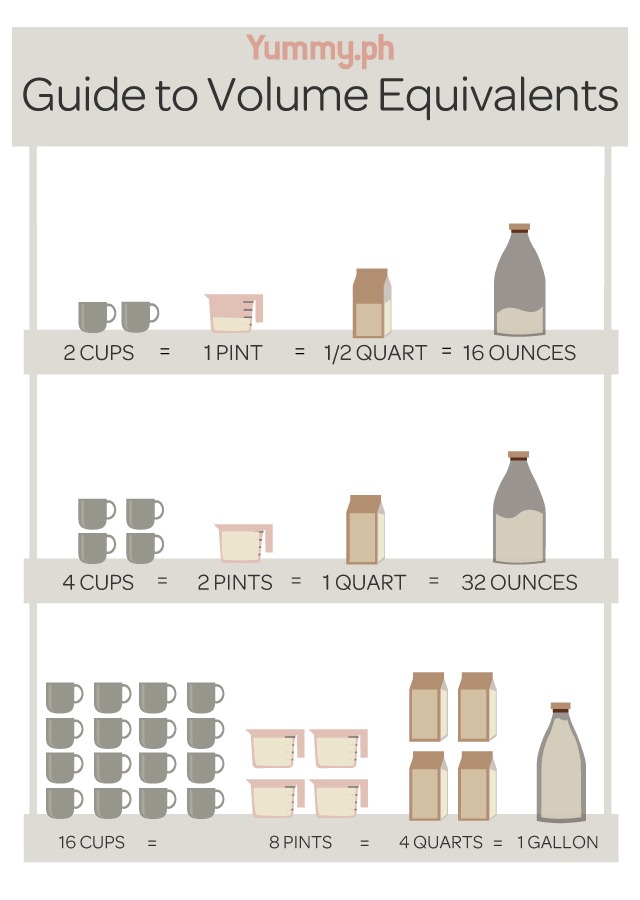 ALSO READ: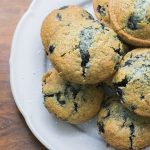 5 Genius Baking Tips From Yummy.ph Readers
Posted in:
Baking