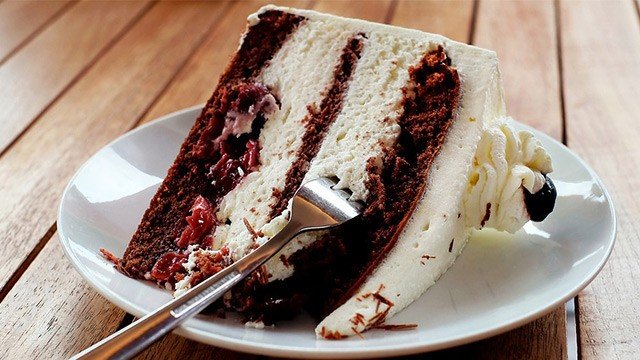 Uh oh! Did your cake come out more dry than expected? Don't throw it out—you can still save it and transform it into a delicious, moist cake. The secret is in a simple cake soak. Here's how to make one:
½ cup simple syrup
¼ cup milk, coffee, tea, or liquor (or to taste)
Berries or fruit
Poke your cake layers or cupcakes with a fork and brush the layers with the syrup mixture. If you have nothing else on hand to flavor the simple syrup, it also does an excellent job moistening cakes on its own.
Let your cakes sit for ten minutes to absorb the liquid, then continue on with stacking and frosting them. Fruit slices will also help keep the layers moist and will give more flavor and texture to a cake that comes out dry. It's that simple!