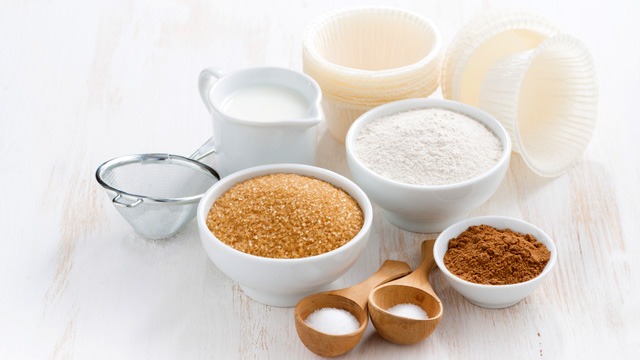 If you are planning on baking and making holiday desserts this season, you may want to stock up on some baking supplies as early as now! 
The list of baking ingredients you need relies on knowing what decadent dessert you're planning to make. Still thinking about what you want to make? Here are the most popular Christmas dessert recipes that you might want to make this Noche Buena and the ingredients you will need to gather before it's too late: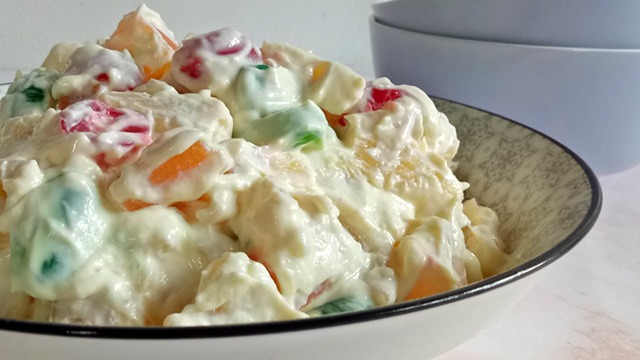 1 Fruit Salad and Buko Salad Recipe Ingredients 
If there's a holiday dessert that is timeless, this is the kind of recipe to make. The ingredients are commonly all shelf-stable, especially if you are making a basic fruit salad. Even if you're not and plan to add other ingredients such as fresh buko strands, pineapples, and apple chunks, the essential ingredients can be bought now. The macapuno makes for a great substitute if you can't get your hands on fresh buko when the holiday is in full swing! 
• all-purpose cream 
• sweetened condensed milk 
• fruit cocktail 
• macapuno 
• maraschino cherries 
• nata de coco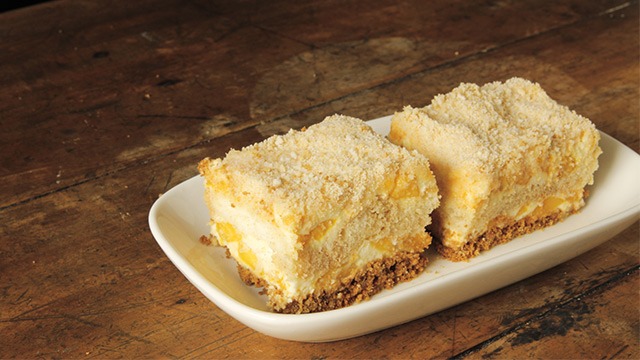 2 Mango Float and Refrigerator Cake Recipe Ingredients 
Fresh fruit will always be a welcome dessert option on any table. Mangoes will be high in demand to make into mango float, but if you can't get your hands on that fruit, other fruits and flavors can be the substitute you need to make it still happen. 
• all-purpose cream 
• sweetened condensed milk 
• graham crackers, crushed or whole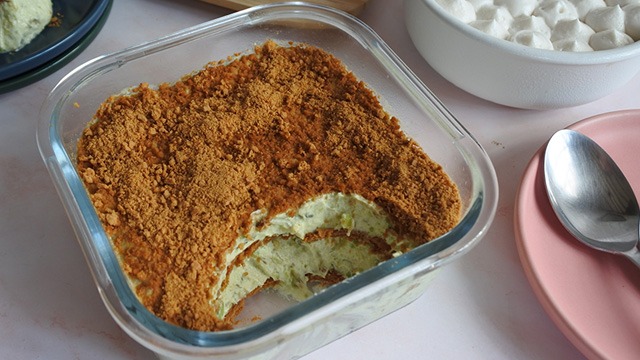 Avocado Float Recipe
Posted in:
Recipe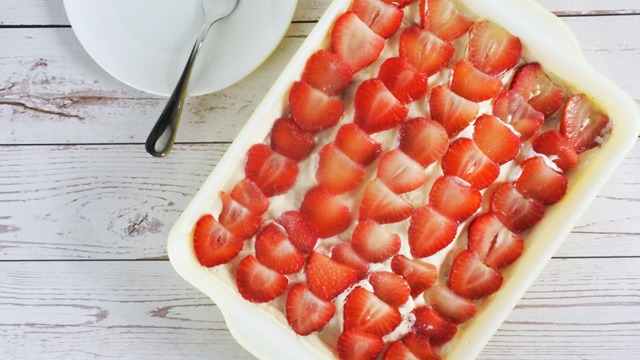 Strawberry Graham Cake Recipe
Posted in:
Recipe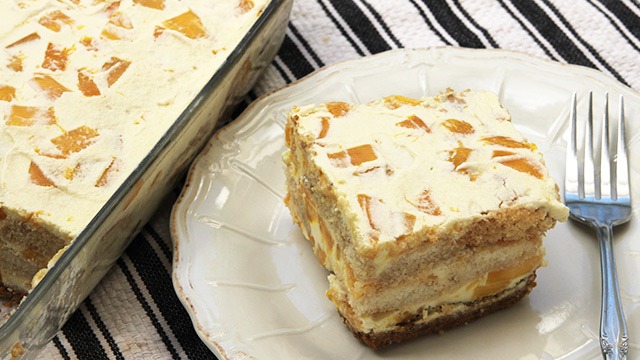 Mango Float Recipe
Posted in:
Recipe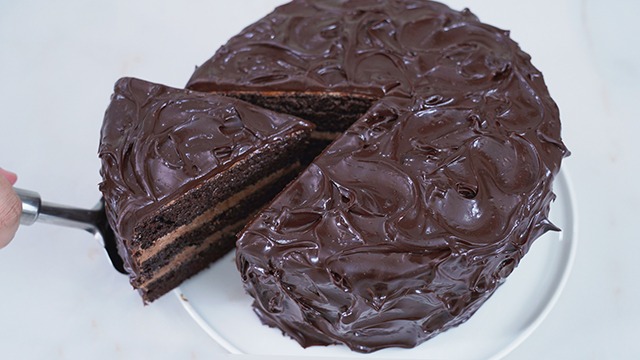 3 Chocolate Cake Recipe Ingredients 
There are many recipes for chocolate cake but there are some that are just better than others. This recipe is the one you turn to whenever you need to satisfy a chocolate craving that won't be solved with a candy bar! Plus, a cake is always welcome no matter what the occasion!   
Our tip: Choose alkalized or Dutch-processed cocoa powder so you won't need to worry about what you need to make it work with the ingredients. It's the fuss-free baking option that won't give you a headache. 
• cocoa powder 
• baking chocolate 
• fresh milk 
• vegetable oil 
• baking powder 
• baking soda 
• sugar  
• vanilla flavoring or extract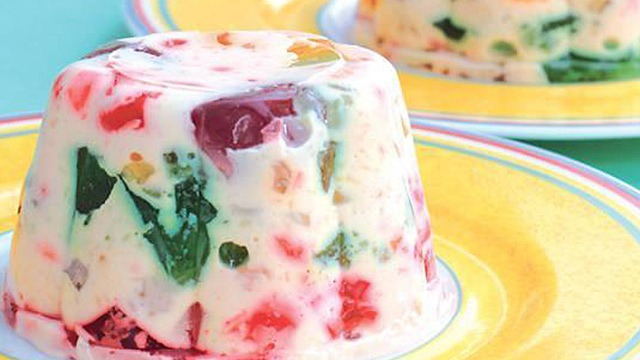 4 Cathedral Windows Recipe Ingredients
The creaminess of the Cathedral Windows is thanks to the milk or cream used in one of the gelatin layers but the fruity flavors are a delightful contrast to this! Whoever would have thought that a creamy texture and fruity flavors would work so well together is a genius! 
The good news is that all the ingredients for this classic holiday dessert are all ones you can keep in storage until the day (or three!) before you need to serve it. 
ADVERTISEMENT - CONTINUE READING BELOW
Recommended Videos
• evaporated milk or all-purpose cream 
• sweetened condensed milk or sugar  
• flavored gulaman or gelatin powders, assorted 
• unflavored gulaman or gelatin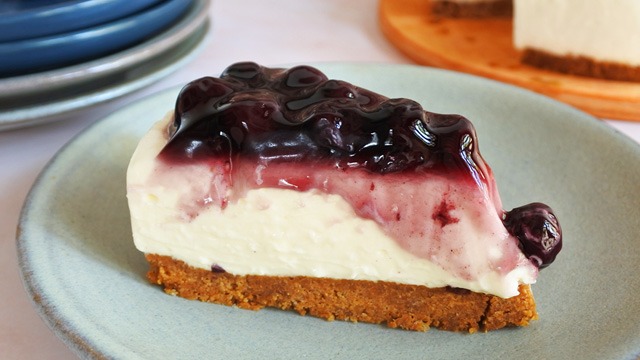 5 Cheesecake Recipe Ingredients 
It's the modern cake that many of us can eat at any time of the year. You can make it extra special this holiday season if you're making this by switching out the fruity toppings or making the cheesecake a different flavor altogether. What's fantastic about the cheesecake is that you really just need a few key ingredients to make it. The tweaks are what make it super delicious (such as the blueberry topping) or the flavors you introduce to the cream cheese to make it extra decadent. 
• cream cheese 
• butter 
• graham crackers 
If you need more help with what you need for your baking stash this holiday season, here are more information to know to keep you prepared for the holiday rush:  
***