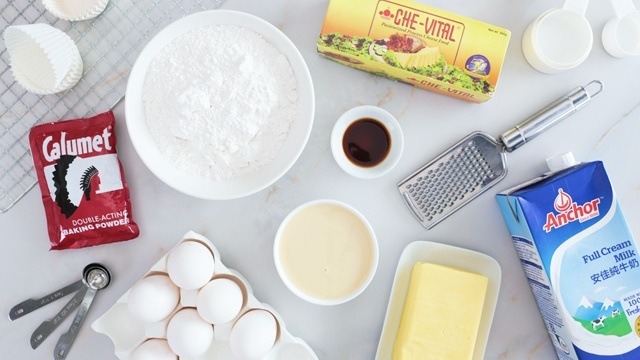 If there is one thing great to come out of staying at home for a long period of time, it's unlocking new talents and discovering new favorite activities. Many of us have grown to love cooking and baking in the kitchen at home! It's fantastic to see so many discovering their newfound love for creating something delicious in the kitchen.     
If you're one of the many who have fallen in love with being in the kitchen, you may have also discovered that baking ingredients can run out in the store. This leads to looking for substitute ingredients that may be appropriate since you just don't have the ingredient. While savory recipes that you cook can withstand ingredient changes successfully, recipes that are baked are much more fragile with its ingredients and measurements. 
Baking is a science, we've said time and time again, but until an ingredient substitute doesn't work, a measurement is inaccurate, or the method you employ is executed incorrectly, the recipe may still work. It's lenient to a small degree but not always.
Unless you're experienced enough to know how you may be able to fix a misstep in a recipe, an inexperienced baker may end up with a failed recipe. Plus, there are some ingredient substitutes that don't work as well as you think it should.
There are many ingredients that may have an ingredient substitute which we don't actually recommend you change. Two of these ingredients are baking powder and baking soda. Here's why.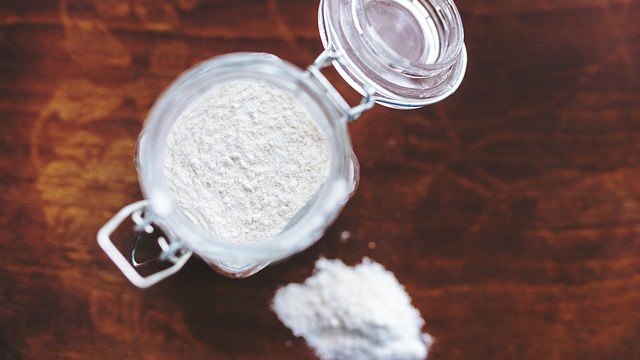 Baking powder is not just baking soda and an acid. 
It's common for inexperienced bakers to think that baking powder and baking soda are interchangeable. It's not. In fact, even the quick substitute for baking powder made by mixing baking soda and cream of tartar is not as accurate as you think. While we may well believe many of us will have baking soda in their kitchen (it has many uses in the kitchen apart from in recipes), we also believe not a lot of people will have cream of tartar (potassium bitartrate) on hand. Cream of tartar is just not an essential ingredient in many recipes! 
The reason behind this is the chemistry of the ingredients. Commercial baking powder is not just baking soda and cream of tartar. It actually includes three up to four more ingredients: baking soda (scientifically known as sodium bicarbonate), cornstarch, and two acids: monocalcium phosphate (MP) and sodium aluminum sulfate (SAS). 
The cornstarch keeps the mixture dry without clumping while the other two ingredients are acids that, when mixed with a liquid and the baking soda, react in three different ways and in two stages. Here's how it works: 
1. When the baking powder is mixed with dry ingredients, mixing this with the wet ingredients starts the first reaction: bubbles are created from getting wet and mixing with the other ingredients in the batter or dough. Some of these bubbles may pop and break during mixing. This is why overmixing results in tough and flat baked goods.  
2. Any remaining bubbles become bigger and expand in the heat or when you place your batter or dough in the oven and is exposed to the high heat. 
3. High heat makes the second reaction to occur: more bubbles are created and expand as the batter heats up, creating more rise in your batter. 
This second reaction in the oven in high heat is what makes baking powder much more effective than any homemade baking powder. This the reason why baking powder is usually also labeled as "double-acting". Unless you can mimic those two precise stages of reactions, this is why baking soda and cream of tartar are not just as effective a substitute for commercial baking powder. 
ADVERTISEMENT - CONTINUE READING BELOW
Recommended Videos
The science behind baking is a delicate balance. This is why when it comes to baking, using the right ingredients, taking accurate measurements, and following the steps are so important in the success or failure of your dish. 
ALSO READ: 
***
Thinking about what to cook next? Join our Facebook group, Yummy Pinoy Cooking Club, to get more recipe ideas, share your own dishes, and find out what the rest of the community are making and eating!
Got your own version of the classic dishes? Pa-share naman! Get your recipe published on Yummy.ph by submitting your recipe here!