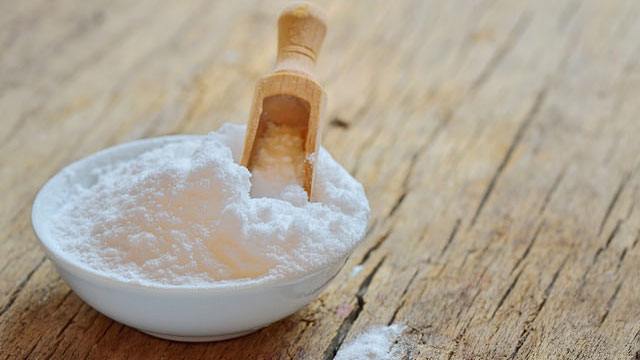 Baking soda is what makes your cakes and other baked goods rise when it's used for baking. It's also what helps your cookies and the tops of your cakes become golden brown as it bakes.
But if you don't have or have run out of baking soda, what can you use?
Unforaunately, there is no direct substitute for baking soda. In fact, there is no recommended substitute for baking soda. This is because baking soda is the major ingredient in baking powder (the other common leavener) since it is actually made of baking soda and an acidic ingredient (usually cream of tartar). You are actually better off having baking soda on hand than baking powder in your pantry. 
However, in an emergency, you can use baking powder but the changes you need to do will be complicated. You'll have to use more baking powder then baking soda. You'll also need to change any acidic ingredients included in the recipe. That's because the acidic ingredient activates the baking soda's leavening abilities. These changes may also affect the resulting product, producing results that may not be as intended.  
So, if you're using baking powder instead of baking soda in a baking recipe, substitute 1 teaspoon baking powder for every 1/4 teaspoon baking soda. Then check the other ingredients and do the following:
If there is an acidic liquid ingredient such as buttermilk, yogurt, or molasses, replace it with plain milk or even water.
If vinegar, lemon juice, or other acidic ingredient is part of the ingredients to make a buttermilk substitute, omit the ingredient and just use plain milk.
If non-Dutch processed or natural cocoa powder is an ingredient, replace with Dutch-processed or alkalized cocoa powder. Cocoa powder is naturally acidic so if it hasn't been treated with alkaline, it's an acidic ingredient.
ADVERTISEMENT - CONTINUE READING BELOW
Recommended Videos