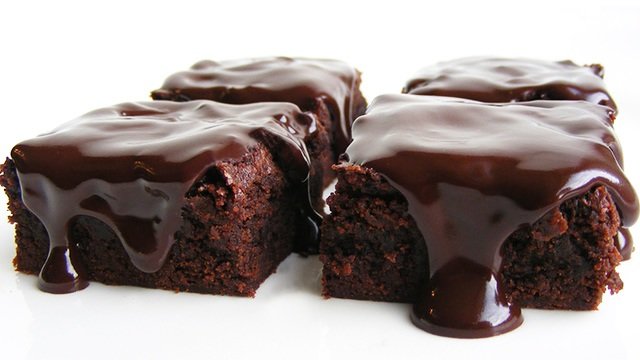 Who doesn't love a perfectly fudgy chocolate cake? Chocolate is one of the most well-loved and popular ingredients out there. Make great-tasting chocolate desserts at home by knowing how to use chocolate properly.
Here are the three most important things to keep in mind when it comes to baking with chocolate. You'll never go wrong with these baking tips!
1 Make sure you're baking with the right cocoa powder.
There are two main types of cocoa powder available in the grocery, and both can give you different results when used in baking. Natural cocoa powder is, in essence, roasted cacao beans sans the cocoa butter. This concentrated powder is best for cakes with great texture and taste. Dutch-processed cocoa powder is treated to make the powder less acidic and mild in flavor. Use this to make fluffy chocolate buttercream frosting.
When it comes to picking up a pack of cocoa powder in the grocery, remember to always go for the unsweetened packs. You don't want to accidentally whip up an overly sweet cake!
2 Chocolate chips will not give you the same results as chocolate bars.
Unless the recipe specifically calls for chocolate chips, always opt for chocolate bars when it comes to baking. You'll get the full flavor, great texture, and it'll be easy to predict how the chocolate will react in different stages of the baking process.
Chocolate chips have stabilizers incorporated into them and will not melt as smoothly compared to chocolate bars. It will be difficult to incorporate them into cake and cookie batters and will change their textures significantly.
3 Always use a water bath when melting chocolate.
Chocolate's biggest enemy is direct and high heat! Always heat chocolate gently. Set up a water bath or double boiler and stir chopped chocolate occasionally to end up with silky smooth chocolate. Remember to make sure that the chocolate doesn't come into contact with water or get too hot. Otherwise, the chocolate will seize or become too unworkable and grainy.