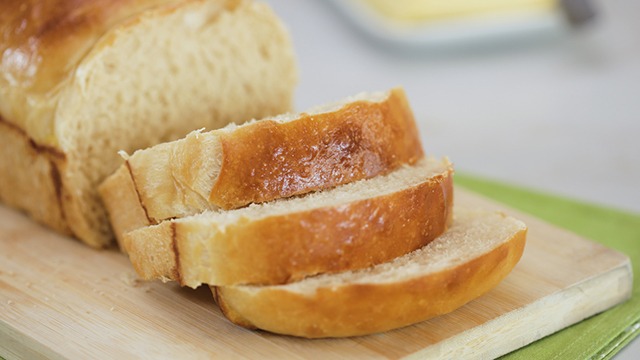 Even the most seasoned baker can be intimidated by making bread. Bread may seem like an easy baking project, but the science and techniques behind bread baking can be daunting, especially for a new baker or someone who is attempting to make bread for the first time. 
If you have time on your hand and want to give baking bread a try, now is as good a time as any to learn how to bake bread. Don't be intimidated because everyone has to start from somewhere! Starting is always the scariest step after all.  
Take it from these bread bakers. From the more experienced cooks and baker to a first-time bread baker, heed these tips and tricks which they learned and recommend you follow so your first bread baking project will be a delicious and crusty success: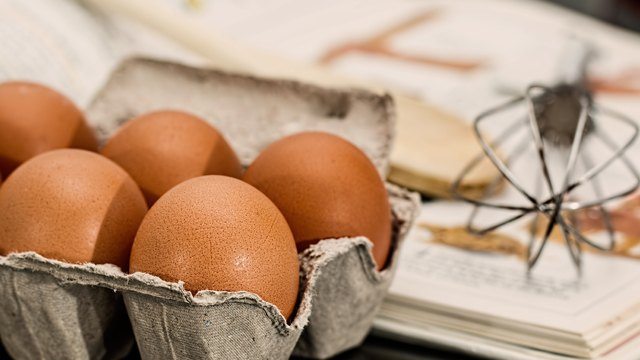 1 Follow the recipe. 
"Follow the recipe to a tee on your first try then you can experiment after," says Raquel Grape, mom of two and owner of Boracay Cakery. A lot of testing and experimenting with ingredients and procedures go into creating recipes and when it comes to baking recipes, these are even more precise than cooking recipes since measurements are very important. 
Here are Raquel's gorgeous loaves. 
That's why this advice to follow the recipe can make or break your bread, especially if you are a new baker or new to baking bread. Since you are not yet experienced, it's important to follow the recipe so you can learn what you are supposed to do. It will be later on, with experience, that you will learn what looks and feels right, and what doesn't look and feel right. Until then, trust that the recipe you have is going to work.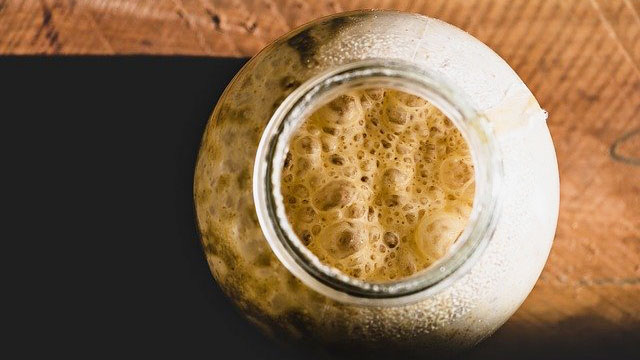 2 Check your yeast. 
One of the biggest mistakes a baker can do is to not check their ingredients. Baking powder and baking soda do lose their effectivity!
ADVERTISEMENT - CONTINUE READING BELOW
Recommended Videos
When it comes to baking bread, it's important to use yeast that is still active. Yeast is the active ingredient in bread dough and it is this that can make or break your bread. "You have to trust that the yeast will do its work. I was worried my loaf wouldn't rise but I ended up with a pretty decent finished product," says Macy Alcaraz, freelance editor and writer. 
This can mean activating the yeast before using it. How do you check if your yeast is still active, also known as proofing? 
Here's what you do: 
1. Place about 1 teaspoon yeast in a bowl and add about a 1/4 teaspoon sugar.
2. Pour in lukewarm water, around 105 to 110 degrees F (40 to 43 degrees C). 
3. Stir and then set it aside for 10 minutes. 
4. Check the yeast. If there are bubbles, your yeast is still active. No bubbles mean your yeast is dead and you need a new pack of yeast.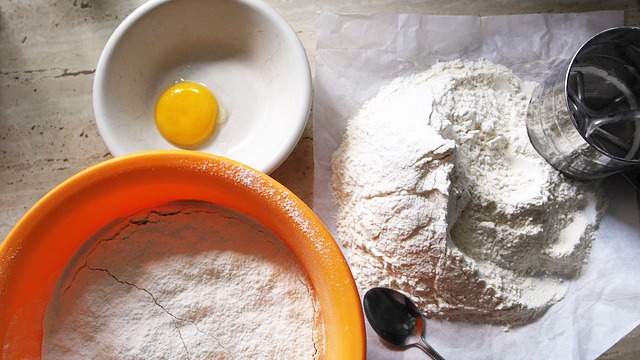 3 Use bread flour, but all-purpose flour will work, too.  
All-purpose flour is the most common kind of flour but to create signature chewiness and flavor of the best bread you can make, you need a flour that can create a dough that's strong enough to handle it. Bread flour is the stronger, harder flour than the softer all-purpose flour.   
That's what Cat Altomonte, brand communications manager, recommends. "It really does make a huge difference in the structure and taste when you use the recommended flours in the recipe!"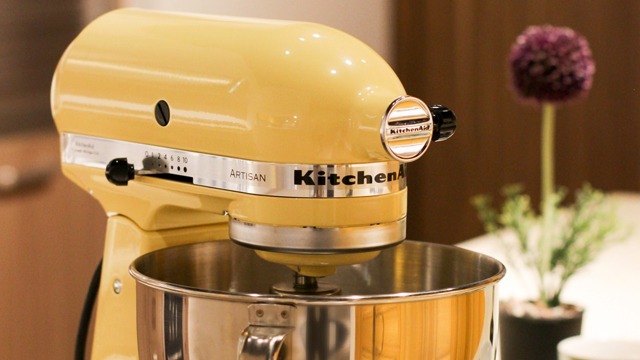 4 Take advantage of the stand mixer. 
It's not cheating if you have the right tools for the job. This is where the stand mixer can become your new best friend. It is probably going to give anyone who is a new bread baker an advantage when it comes to kneading. It's a great tool for baking and with the standard dough hook attachment, it can be done with little effort. However, you will need to be able to know when the dough is done so pay attention to what the dough looks and feels like.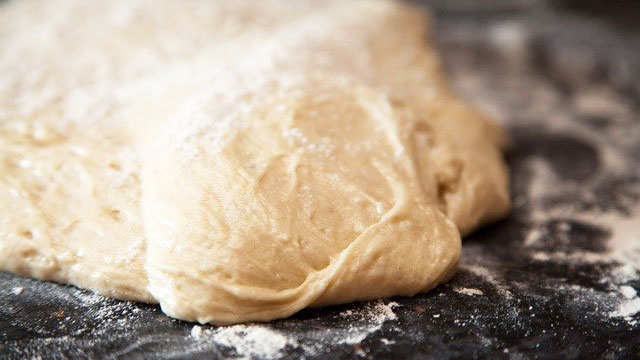 5 Pay attention to cues, too. 
If you are the foodie that we know you are, you have probably watched a lot of cooking and baking shows. Whether you are a new baker or an experienced one, watching these shows can be a learning experience. Watching these cooking shows can give you the confidence to veer away from the recipe when you see that something doesn't look or feel right but it takes experience to do it right. 
Raquel says, "I learned to knead until the dough is smooth and bouncy. It's a lot of work but it really does make the bread soft and fluffier."
"I always end up adjusting (the recipe) when it comes to bread," says Cat. "(Recipes from Bon Appetit, New York Times Food, Epicurious) always write down visual cues: It should look glossy, it should stretch without breaking, it should come together into one neat ball, it will look runny but keep mixing, etc," says Cat. "Our climate is super different (from theirs), so I've learned to pay more attention to what the dough should feel and look like."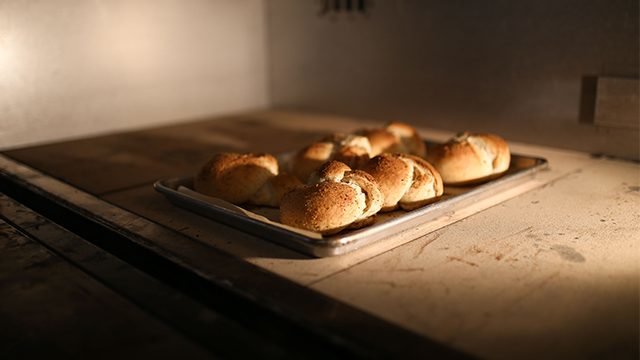 6 Be patient. 
Baking requires patience, and this is even more important to learn when baking bread. This may be the most difficult task for new bread bakers because this means sitting back and letting the yeast do what it needs to do: rise.
Raquel warns, "Waiting for the dough to rise is very important so make sure you have enough time before you decide to make bread or do it early in the morning. If you're in a hurry, you will be tempted to take shortcuts." 
Are you ready to make your own bread? Here are recipes you can try: