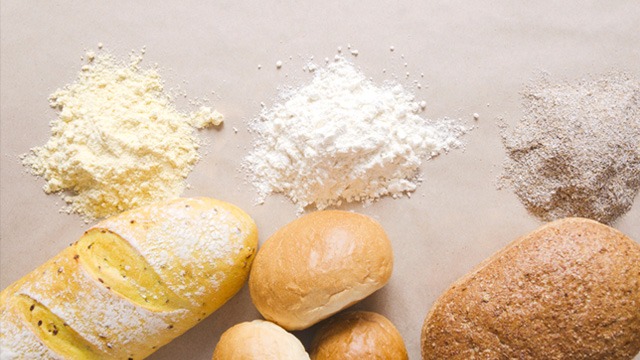 Not all ingredient substitutes yield the best results. One of the more common ingredient substitutes in baking is the use of different kinds of flour, particularly bread flour in place of all-purpose flour or vice versa.
Bread flour, in particular, is not always best to substitute with all-purpose flour, unless you know the characteristics of the flour to make this decision into a successful result. 
Here are examples of how substituting bread flour for all-purpose flour can matter and why it can be made better: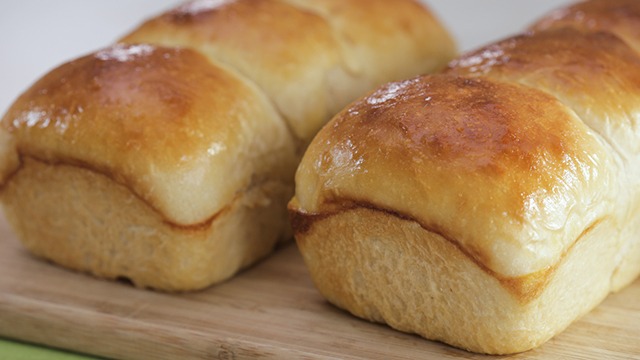 1 Bread made with bread flour will be chewier than bread made with all-purpose flour. 
This is why bread recipes commonly list bread flour specifically in its ingredients list. Bread flour gives your bread that distinct chewiness that soft and tender cakes and cupcakes don't have. This flour makes the dough so stretchy and elastic that it can be stretched thinly that when you do the window-pane test after kneading, it's translucent enough that you can see the light shine through it.
When you use all-purpose flour instead of bread flour, the lack of gluten in the flour will force you to knead the dough more to develop enough gluten. Using all-purpose flour can also lead to you using more flour since bread flour is more absorbent and needs less moisture. Both these instances however are still dependent on the weather since humidity plays a role in bread baking and how much moisture is needed to develop the dough right.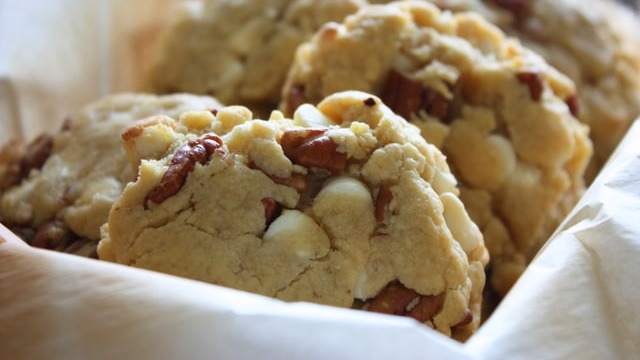 2 Cookies made with bread flour are chewier. 
Bread flour is also known as strong flour or hard flour. That's because this kind of flour produces more gluten. It's this secret ingredient that will result in a cookie that is more chewy. However, you have to mix the cookie dough after adding the flour a little bit more, as much as 5 more minutes than usual, to develop a little of the gluten that makes the dough more chewy.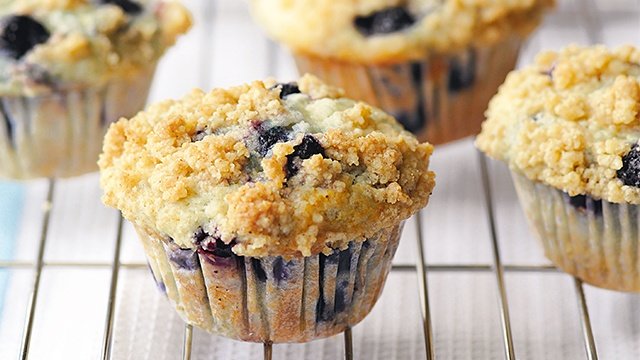 3 Muffins and pancakes made with bread flour make it more hefty.
In baking, there's a method called the muffin method. This is a technique where all the dry ingredients are mixed together in one bowl and all the wet ingredients are mixed in another. The two ingredients are combined by pouring the wet ingredients into the dry ingredient bowl and then folding the two mixtures together. 
This is exactly why bread flour can be used for muffin and pancake recipes. Since there is minimal mixing involved, you can substitute bread flour for all-purpose and still have muffins and pancakes that are still delicious and tender but with a slight chew.   
Swapping ingredients is a science in itself, but learning how to bake doesn't need to be more complicated if you have the right ingredients and can follow a recipe. If however, you do need to swap flours, just remember these two pro tips:
ADVERTISEMENT - CONTINUE READING BELOW
Recommended Videos
1 If you substitute bread flour for all-purpose flour, remove 1 tablespoon per cup of bread flour from the recommended amount of all-purpose flour. This is because bread flour is drier and will absorb more water or moisture than all-purpose flour will normally. 
2 Do not overmix! Since you're going to be working with flour that has more protein and thus more gluten in it, overmixing can lead to developing the gluten and you will end up with a tougher, chewier result than was intended. Just like you do not want to overnight pancake batter, fold your ingredients just until the ingredients no longer exhibit dry spots and it should be as tender as it can be.      
***
Thinking about what to cook next? Join our Facebook group, Yummy Pinoy Cooking Club, to get more recipe ideas, share your own dishes, and find out what the rest of the community are making and eating!
Got your own version of the classic dishes? Pa-share naman! Get your recipe published on Yummy.ph by submitting your recipe here.