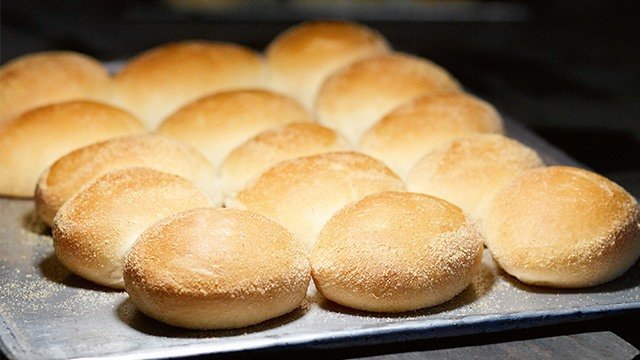 Cooking and baking have become the new favorite pastime of many people. Since food is the one of the few constants that we need every day, baking has also become more popular even among those who would have never thought to bake before. 
For those who have discovered a love for baking bread during this past quarantine period, you might have also discovered that many baking supply stores are delivering ingredients. This is because your major supermarket does not have all the baking ingredients and supplies that you might need. One of these ingredients is bread flour. While supermarkets will stock up on all-purpose flour, bread flour is not on their basic supplies list. 
There's a reason why bread recipes usually list bread flour as the ingredient to use. Bread flour gives your bread that distinct chewiness that your soft and tender cakes and cupcakes don't have. It's the chewiness that you can add to cookies that complement the brown sugar. It makes the dough so stretchy and elastic that it can be stretched thinly that when you do the window-pane test after kneading, it's translucent enough that you can see the light shine through it.  
However, unless you have bread flour on hand, we probably think that all-purpose flour is the most accessible kind of flour that you will readily have in your kitchen. That's why many people have asked: 
Can I use all-purpose flour for bread recipes?  
The simple answer is yes, you can use all-purpose flour for bread recipes but you may need to adjust the recipe. Here's why.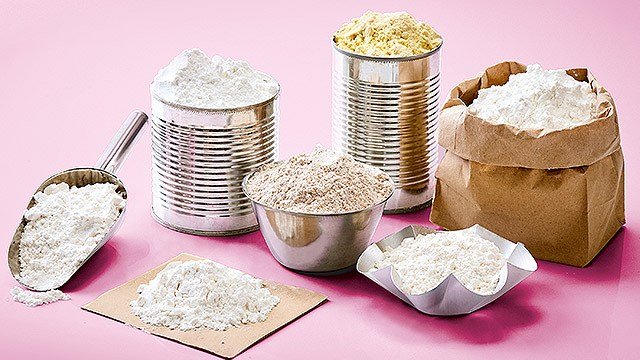 Bread flour is what they call "hard flour". This means it's a kind of flour that contains more protein than the softer all-purpose flour. More protein leads to a stronger gluten structure when mixed with a liquid and kneaded into a dough. This stretchy quality allows the yeast to create bubbles and stretch the dough just enough into the signature holes that you get when you slice into the baked bread. 
All-purpose flour is the softer flour while cake flour is the softest of them all. All this means is that these have less protein and won't develop gluten as strong as that found in bread flour. That's good for cakes. This "soft" flour gives you the tender crumb texture that you want your cakes and cupcakes to have when you bite into it. While these "soft flour" also have the ability to allow leaveners to create holes in the batter, it's not as stretchy and elastic. 
That's why when you use a different flour than flour used for bread, it can result in a dough that's still good in texture but won't be as good if you used bread flour.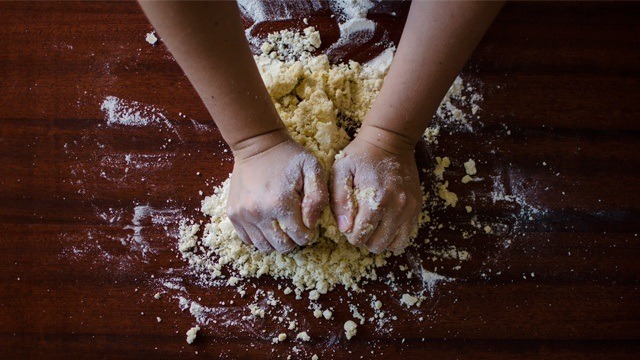 If all-purpose flour is all you have, that's okay. You can still make bread but it just won't be as chewy or rise as high when being baked. You just need to make adjustments. You might need to use more all-purpose flour.  
How do you know how much flour to use? Here's the trick to determining exactly how much flour you really need for your recipe, whether you're using bread flour or all-purpose flour: Add the extra flour it needs while kneading.    
If you take a look at bread recipes, the entire amount of flour isn't added to the dough immediately. Many of these call for holding back on an amount of flour to use for kneading. When you substitute a different flour for the dough, kneading is the perfect time to make sure that you don't use too much or too little. All you do is reserve 1/4 up to 1/2 cup flour for kneading. Remember: you can always add but you can't remove it once it's mixed in. 
ADVERTISEMENT - CONTINUE READING BELOW
Recommended Videos
While kneading, pay attention to the cues. The amount you add may differ from day to day because even the weather will have an effect on how sticky your dough is. Dough made on a rainy, humid day may need more while a dry summer day will need less. When the dough has enough flour mixed in, you'll know: it won't be as sticky and it will be elastic enough to pass the windowpane test. Then, just follow the recipe as is.  
Have you baked bread using all-purpose flour? What were the adjustments you had to make to make it work?  
ALSO READ: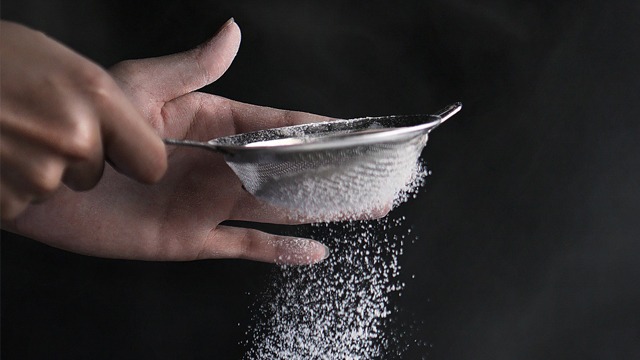 For Your Quarantine Baking Spree: These Stores Can Deliver Basic Baking Essentials
Posted in:
News + Trends
***
Thinking about what to cook next? Join our Facebook group, Yummy Pinoy Cooking Club, to get more recipe ideas, share your own dishes, and find out what the rest of the community are making and eating!
Got your own version of the classic dishes? Pa-share naman! Get your recipe published on Yummy.ph by submitting your recipe here!