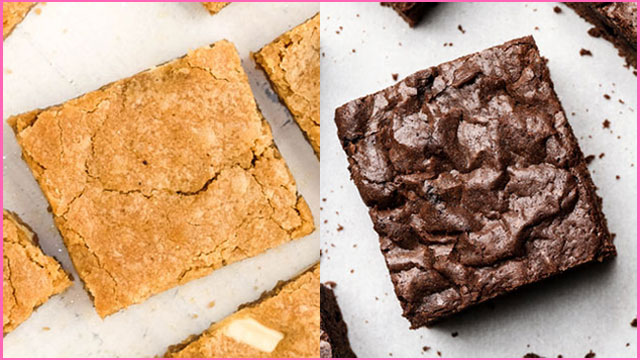 Cookies are a well-loved dessert. These handy sweet treats that you can hold in your hand without it falling apart or being messy to eat make perfect snacks for kids and adults alike. 
Did you know that brownies are considered a kind of cookie? Also known as a cookie bar or bar cookies, these are cookies baked in one go, usually in a pan, and then cut into servings sizes or bars instead of individually shaped and molded. 
The most popular kind of brownies is the chocolate kind but there are others just as delicious and popular, too, such as the butterscotch brownie or butterscotch bar. These are also known as blonde brownies or a blondie since these are pale in color compared to the usual brownies. It is more than just the color that makes these two desserts different. 
Here's how the butterscotch bar and the chocolate brownie differ: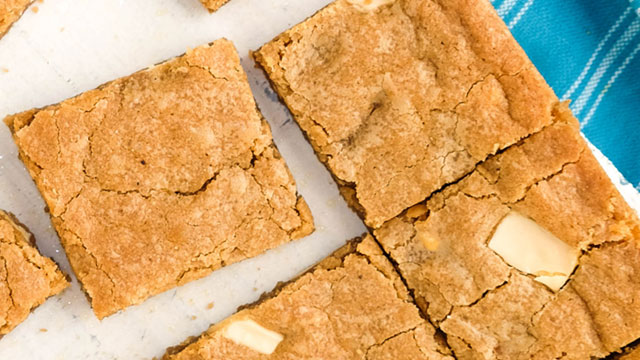 1 Butterscotch bars have brown sugar and vanilla. Brownies have chocolate. 
The difference between these cookie bars goes beyond looks but it's the most obvious. Butterscotch bars are made using brown sugar which gives these bars their distinct color as well as their taste.  This is further boosted by vanilla extract. 
The usual brownies are commonly made with either melted chocolate, cocoa powder, or a combination of both to create a rich chocolate dessert. You may say that brownies also have vanilla extract but chocolate is such as powerful flavor that the vanilla flavor is usually as prominent a flavor as it is in butterscotch bars.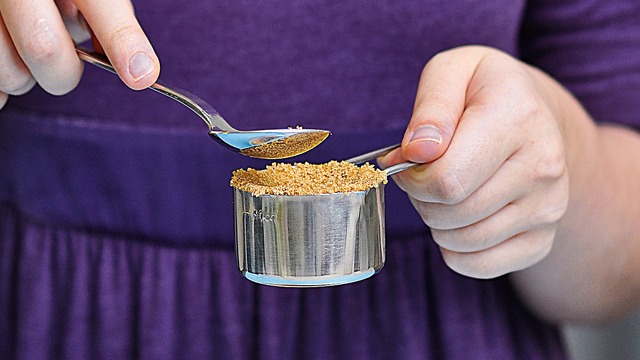 2 Butterscotch bars use brown sugar. Brownies can use white or brown sugar. 
Brown sugar is a sugar that either didn't have its molasses removed, which is usually the case for muscovado sugar, or it had some molasses stirred back into the raw or white sugar to create brown sugar. Brown sugar can be further divided into dark and light brown sugar. 
The molasses content of brown sugar is what makes butterscotch brownies taste like caramel without caramelizing sugar! That's why this is an important ingredient when making this kind of brownie. Choosing a dark or a light brown sugar will determine the range of flavor you get in your brownies. The sugar is why your butterscotch brownies can taste different. It's all about the sugar. 
ADVERTISEMENT - CONTINUE READING BELOW
Recommended Videos
For chocolate brownies, the type of sugar you use isn't as critical which is why you can use either brown or white or even a combination of both to get the perfect combination of sweetness with a touch of caramel flavor without adding an extra step in the process!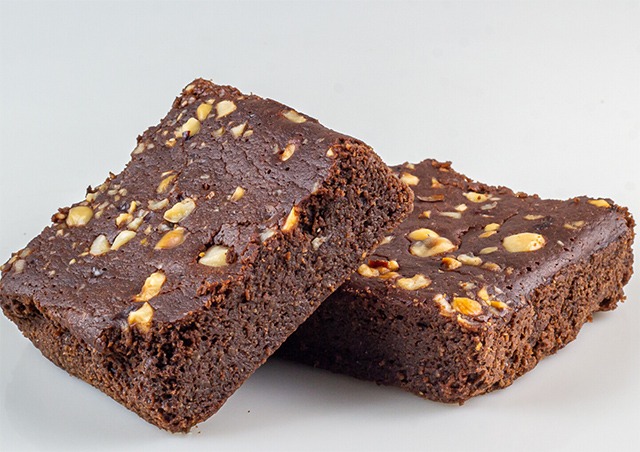 3 Butterscotch bars are extra chewy while brownies can be cakey or fudgy. 
The type of sugar used in brownies is one reason the texture is different. Brownies in general use a lot less flour than a cake or even a traditional cookie but use a lot more eggs. While chocolate is the main ingredient that makes these two cookie bars different, it's the flour and sugar that make a brownie texture chewy, fudgy, or cakey.
Butterscotch bars are chewy because of the butter and brown sugar. Sugar is hygroscopic meaning the substance absorbs moisture from the air. That's why your butterscotch bars taste richer and are more dense and moist since brown sugar is more hygroscopic than white sugar. That's why brown sugar looks and feels softer and more moist that it easily clumps compared to white sugar which stays separate and has a clean taste of sweetness.
The butter and sugar are responsible for making chewy and fudgy chocolate brownies but so is the amount of flour used. For cakey brownie recipes, it uses more flour compared to the butter measurements. Fudgy brownie recipes, meanwhile, will have about twice as much butter and a lot less flour. It might even have melted chocolate which is another kind of "butter". 
***