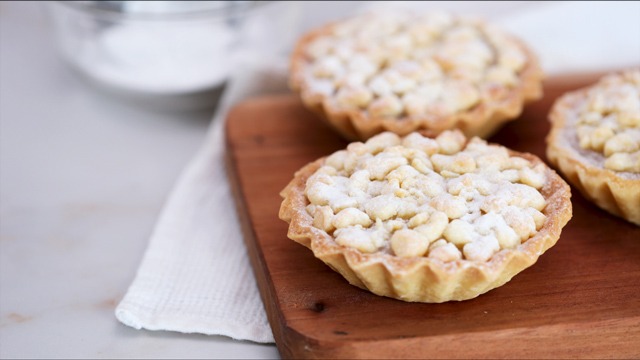 There's no need to travel very far to make this Pinoy dessert. The buko takes center stage in this mini version of the buko pie, but in tart form. This tart, however, is made even more special with the top crust being replaced with crumbled dough pieces where the buko filling peeks through. 
You know exactly what you're getting when you see these delicious little pies. Love coconut? These are the tarts you're going to want to take a bite into. 
Buko Crumble Tart Recipe
Takes 45 minutes plus chilling 
Makes 6 tarts 
 
For The Crust:
2 cups all-purpose flour, more for rolling
1/2 cup powdered sugar, plus more as needed
1/2 teaspoon salt
3/4 cup cold unsalted butter, cubed
2 large egg yolks
1/4 cup ice water, or as needed
 
For Filling:
1 cup buko strands, drained
1/2 cup buko juice
1/4 cup sugar
2 tablespoons cornstarch
 
 
1 In a food processor, add flour, powdered sugar, and salt. Pulse until just combined. Add the cold butter and pulse until mixture is just mixed. Add yolks and pulse again. Add 1 tablespoon ice water at a time, pulsing in between in addition, until mixture is just combined enough to clump together when pressed together. Remove from the processor and transfer to a clean kitchen surface. Press together into a flat ball and cover with cling wrap. Chill for 30 minutes.
 
2 Meanwhile, make the filling: In a small saucepan, mix buko strands, buko juice, sugar, and cornstarch. Place over medium heat, and bring to a simmer. Cook until mixture thickens. Remove from the heat and let cool completely.
 
3 Make the crusts: Preheat oven to 350 degrees F (180 degrees C). Lightly grease fluted tart pans. Set aside. 
 
4 Remove dough from the chiller. Unwrap and cut in half. Rewrap one portion and keep chilled. Place the remaining portion onto a lightly floured surface and roll out using a rolling pin until around 1/8-inch thick. Cut out circles the same size as the tart pans you will be using.
 
5 Place cut-out dough into the fluted tart pans and press into the corners. Cut off any excess from the tops. Using a fork, poke steam holes in the bottom of the crusts. Place in the preheated oven and bake for 10 minutes. Remove from the oven. Set aside to cool. 
 
6 Crumble leftover crust into small pebbles, and toss in powdered sugar. Fill each tart with buko filling. Cover each tart with crumbled dough pieces. Bake tarts again in the oven for another 10 minutes or until the tops are very lightly browned. Remove from the oven. Serve sprinkled with more powdered sugar. 
 
Coconuts are delicious and we've got more recipes that will satisfy your buko-loving heart: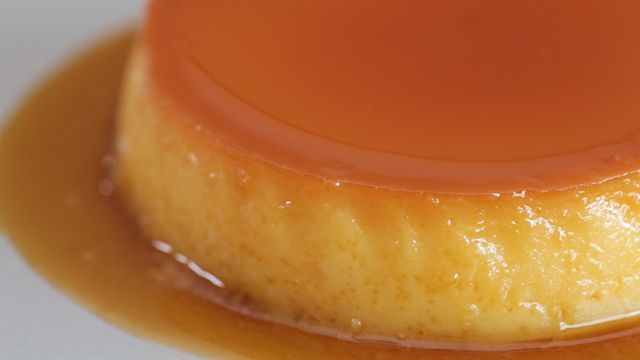 WATCH: How to Make Coconut Leche Flan
Posted in:
Cooking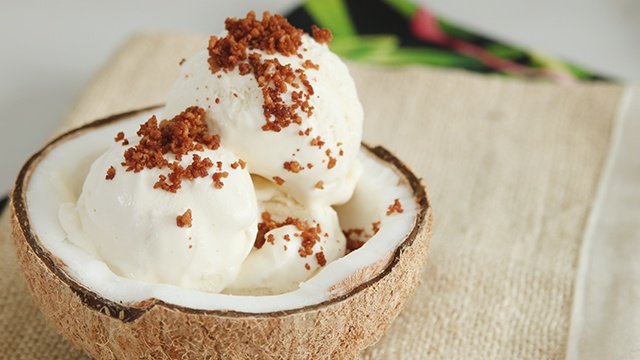 WATCH: How to Make Coconut Ice Cream
Posted in:
Prepping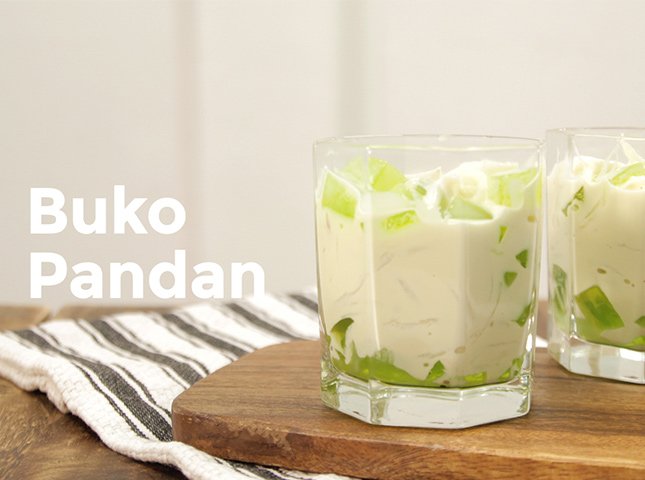 WATCH: How to Make Buko Pandan
Posted in:
Cooking
ADVERTISEMENT - CONTINUE READING BELOW
Recommended Videos