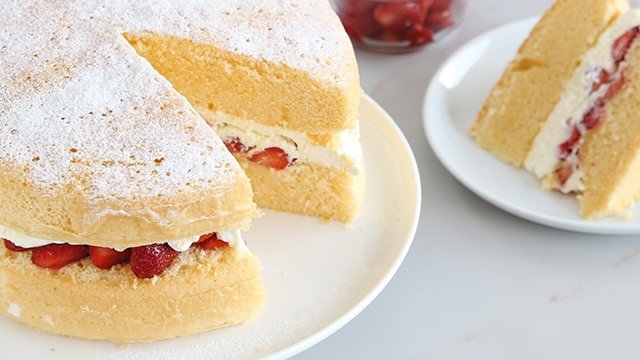 If you're a new baker, you might be wondering what makes one cake different from another cake. Perhaps you've asked yourself, as you're enjoying some cake, how two different cakes could be so different from one another yet still be so delicious.
How can one cake be so light and another so dense?
How is one cake tall and airy while the other is heavy but so moist?
The secret is all in the ingredients and technique used. The order in which ingredients are incorporated and even the way ingredients are incorporated—either through beating, folding, blending, and whisking—all determine what kind of cake you're making.
When you're looking and choosing a cake recipe, this guide will help you choose one that fits what you're looking for exactly. Most of the recipes here are basic cake recipes so you can play with their flavors as desired.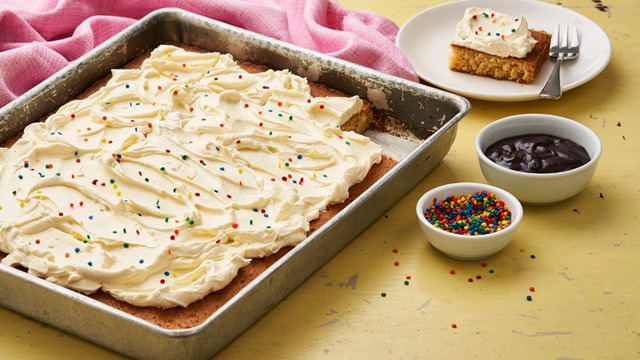 1 Classic Vanilla Cake Recipes
The classic vanilla cake has a tight, dense, and heavy texture as wet ingredients are creamed together before dry ingredients are folded in. Vanilla extract, the main flavoring ingredient for these cakes, is often folded in with the wet ingredients during the mixing process as mixing it with other liquids helps preserve the alcohol-based flavoring. This is because the alcohol will quickly evaporate once exposed to air leaving behind the vanilla flavor at its most potent stage. 
This kind of cake focuses on flavor. You won't have to play much with the cake's flavor in itself, as it uses a good amount of vanilla. If you want your vanilla cake to be extra special, you can find dried Tahitian vanilla pods or vanilla pod-infused bourbon extracts at specialty baking stores. Cakes which have real vanilla seeds stirred in really makes a difference if you're looking for an aromatic yet subtle flavor that's unforgettable. 
Although you don't have to change the classic vanilla flavor to make it different, you can play with the flavor of the icing and the shape of the cake. Add sprinkles, use strawberry icing, chocolate icing, or top with candied fruits. If you're using top-notch vanilla extract, you might even just go with a simple sugar glaze so that nothing steals the spotlight. You can make a sheet cake that's simple and so easy to divide for parties or a bundt cake that looks classy and is perfect as a gift.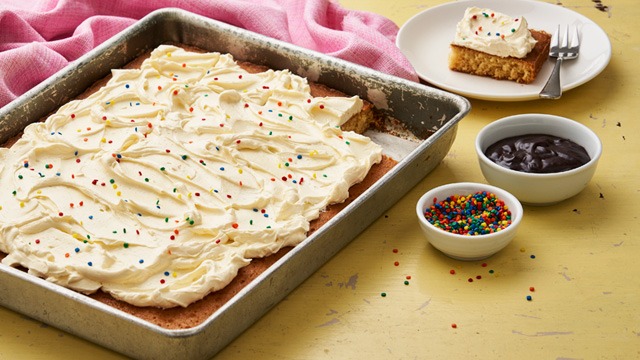 Easy Vanilla Cake Recipe
Posted in:
Recipe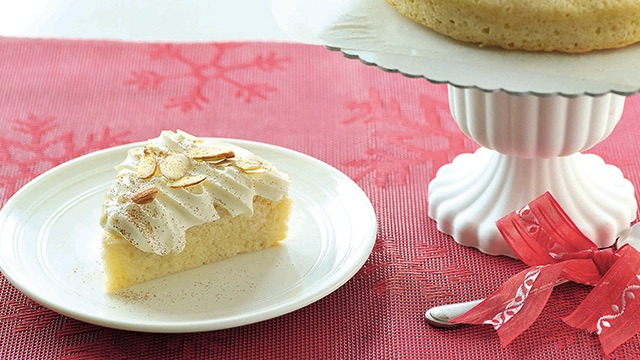 2 Sponge Cake Recipes
We don't blame you if you're confused between sponge cakes and chiffon cakes. They're both extremely airy, light cakes! The difference between the two is that a "true sponge cake" does not have any fat in it other than those present in the eggs. Not only that, a sponge cake is leavened using egg whites beaten to stiff peaks then carefully folded into a dense batter. In some cases, it does not even any leavening agent except for the aerated egg whites. Because the least amount of fat is used for this recipe to achieve lightness, it may be a little drier than other cake recipes. To make up for it, you may use a syrup-soak to compensate for any moisture.
Chiffon cakes, on the other hand, are just like sponge cakes but has the added reassurance of a definite and perfect rise from a leavening agent. (Baking powder is the common addition that makes it different from sponge cakes.) The chiffon cake batter also includes oil making it the more moist version. 
In this recipe, you can make a basic Spanish sponge cake topped with whipped cream. It doesn't use any fat apart from eggs but does use a little baking powder so it assures a rise no matter what happens. Change it up by swapping out another flavor to use in your syrup recipe and topping it as desired with complementary flavors.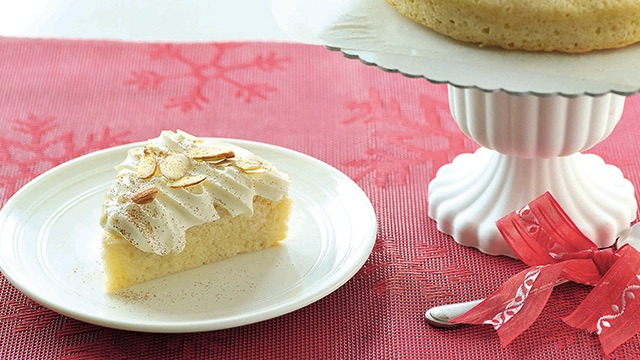 Bizcochos Borrachos (Sponge Cake)
Posted in:
Recipe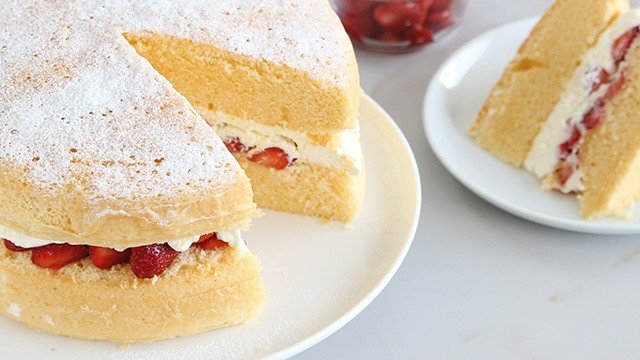 3 Chiffon Cake Recipes
Airy and light, but more moist than a true sponge cake, chiffon cakes may be the hybrid cake recipe that achieves just the right balance. Chiffon cake recipes also call for incorporating the eggs separately, just like with a sponge cake. The main difference would be the addition of fat into the mixture which adds moisture and flavor to the cake. The fat can be vegetable oil or butter.
ADVERTISEMENT - CONTINUE READING BELOW
Recommended Videos
This basic kind of cake is a star in itself and does incredibly well with the simplest toppings or frosting such as cream and fruit, grated cheese, sweet yema spread, or classic caramel.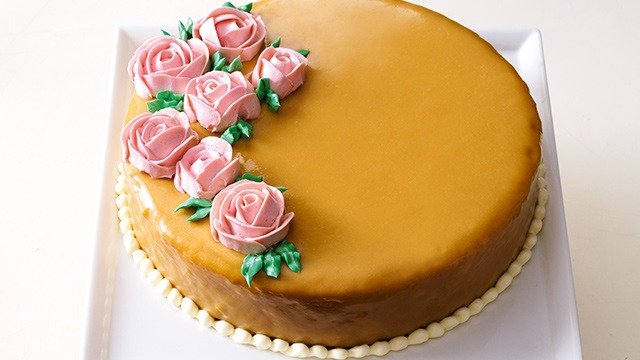 Caramel Chiffon Cake Recipe
Posted in:
Recipe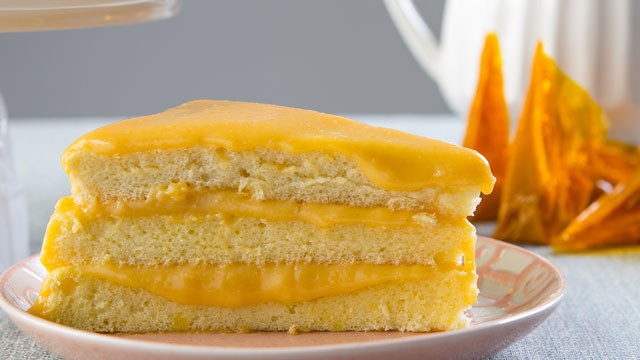 Yema Chiffon Cake Recipe
Posted in:
Recipe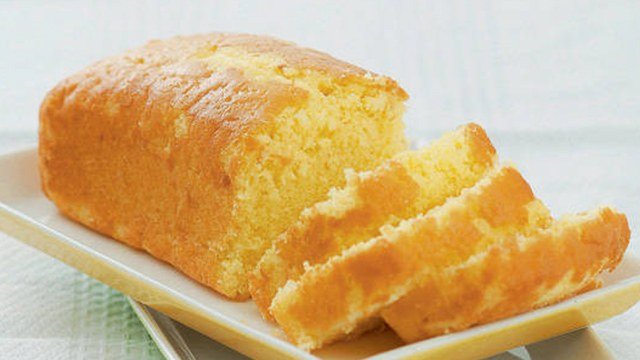 4 Pound Cake Recipes
This cake has the richest flavor among the basic cakes. It's similar to the butter cake but is heavier and denser. It's the densest kind of cake you can make. It takes its name from the original recipe where one pound of flour, one pound of butter, one pound of eggs, and one pound of sugar is used to make the cake. Pound cake recipes still use that same ratio in its recipes. If you're looking for a good, hefty cake that can carry strong flavors, this cake is perfect.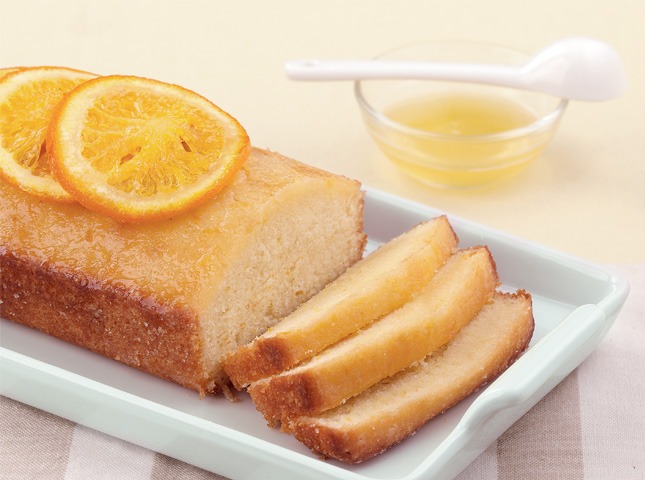 Glazed Orange Pound Cake
Posted in:
Recipe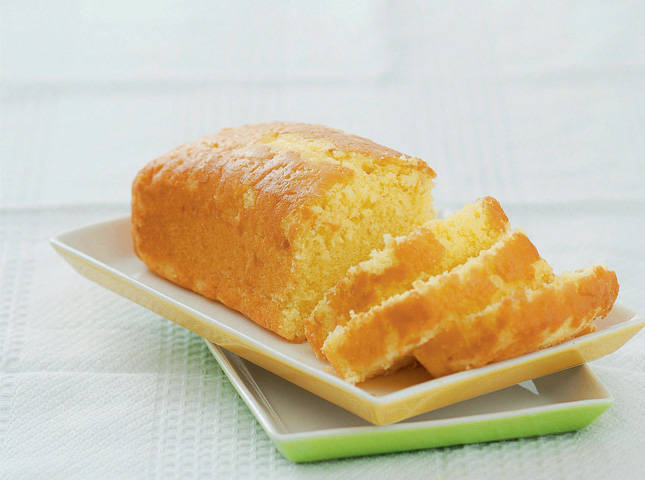 Basic Pound Cake
Posted in:
Recipe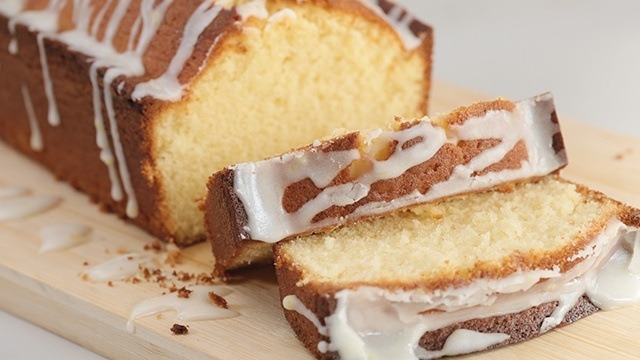 5 Butter Cake Recipes
As mentioned before, a butter cake is similar to the pound cake but is somewhat lighter. It's moist and tender with a fine crumb. Its star ingredient is its rich buttery flavor, so be sure not to skimp on the butter for this recipe! Would you believe some recipes even call for soaking or brushing the finished cake with even more melted butter?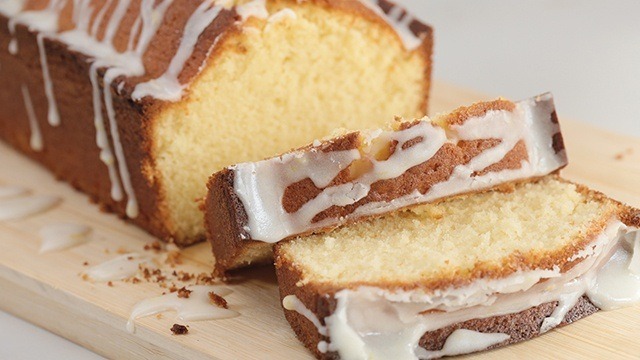 WATCH: How To Make A Butter Cake
Posted in:
Baking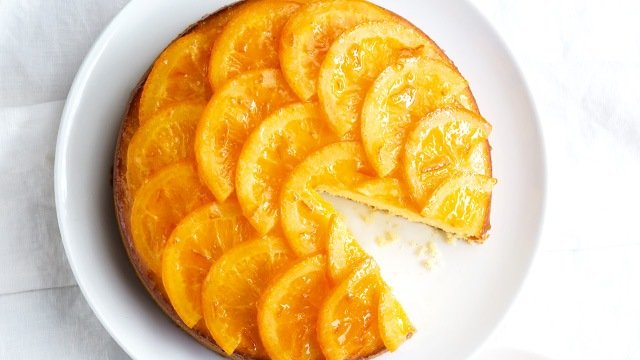 Orange Butter Cake Recipe
Posted in:
Recipe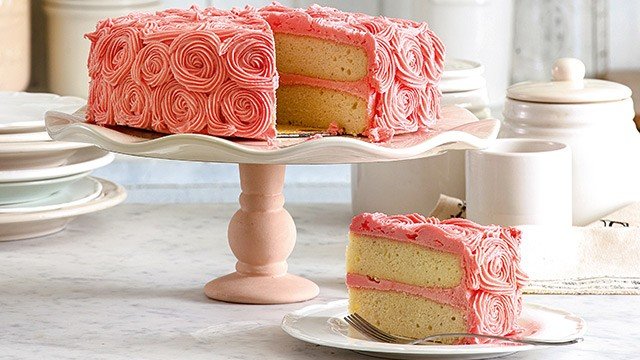 6 Yellow Cake Recipes 
Yellow cake can be any kind of the cakes already mentioned as long as they are not infused with ingredients that drastically change their color. It mainly gets its yellow color from the butter and eggs used. We have a good basic yellow cake recipe that's wonderful with a basic, colored buttercream.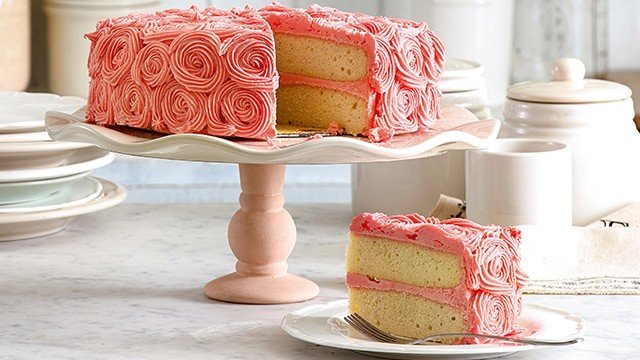 Basic Yellow Cake Recipe
Posted in:
Recipe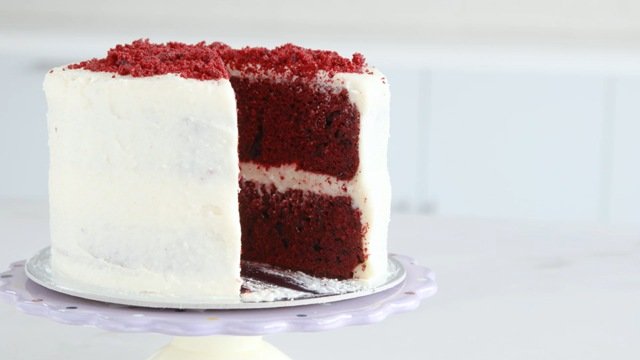 7 Red Velvet Cake Recipe
Red velvet cakes are really just cakes with a beautiful velvety texture, also called as a "fine crumb". That's the main reason it's called a "velvet cake". It's a fantastic cake that's moist, light, and fluffy. The other part of the name, the "red", came from the chemical reaction between natural cocoa powder and the acidity of the vinegar and buttermilk in the recipe that produces a reddish tinge. Red food coloring was allegedly used to enhance its color for that bright redness we all know and love.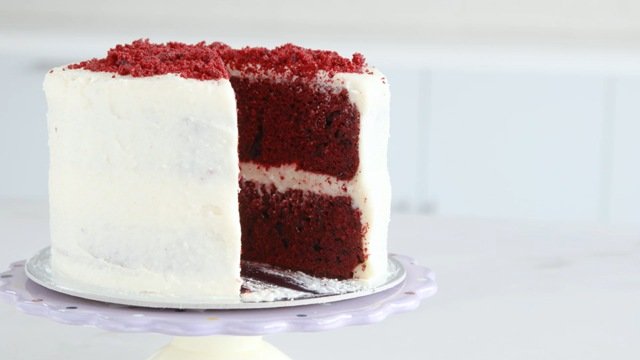 WATCH: How to Make a Red Velvet Cake
Posted in:
Baking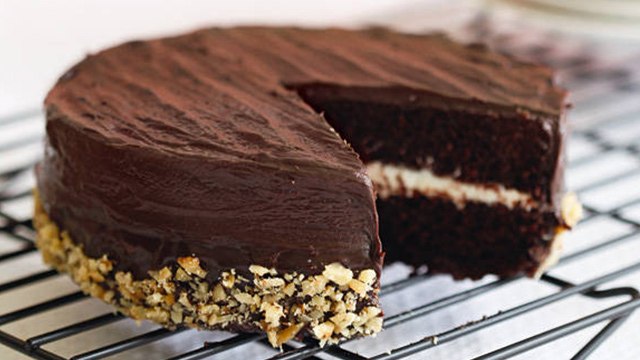 8 Chocolate Cake Recipes
Everyone needs a good basic chocolate cake recipe. Choose from any of these recipes to fall back on. Whether it's a good, moist chocolate cake with caramel filling, the multi-layered, gooey tin can chocolate cake, or even a no-baked steamed chocolate cake, cocoa powder and chocolate makes these cakes pack that chocolatey flavor that's easy to love.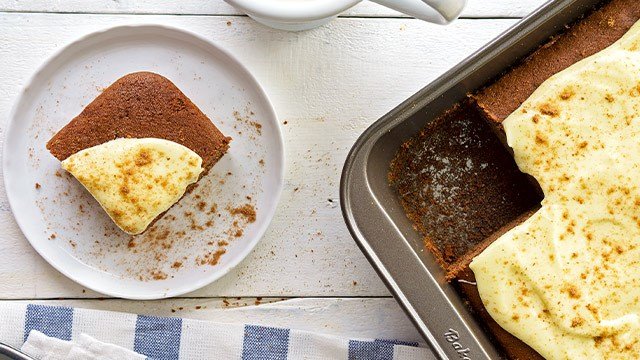 Chocolate Sheet Cake Recipe
Posted in:
Recipe
Have you tried all these different cakes? What's your favorite? Now that you know all about the different kinds of cakes, you know exactly what kind of cake you're making next time you bake!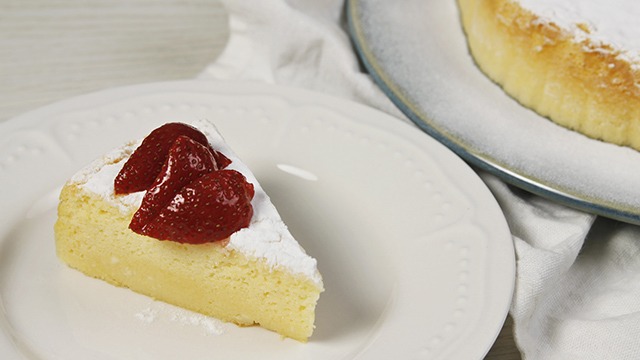 The Simplest Cake Recipes You Can Whip Up
Posted in:
Baking