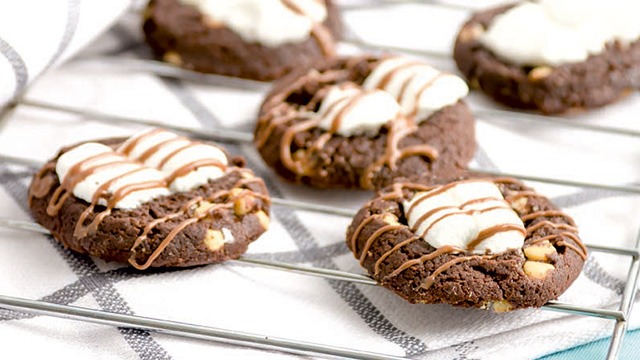 Yup. You read it right. Any cookie can be a thumbprint cookie. And it's a simple hack! All you have to do is use your thumb (or the back of a teaspoon, the tip of your wooden spoon, or any kitchen utensil) to gently press an indentation in the center of the cookie dough once on the cookie sheet.
Then fill the indentation with about 1/4 teaspoon of your favorite jam, a candy piece, or even a nut. You can even fill it with chocolate chips so it will melt once in the oven. Then, bake as directed by the recipe until the cookies are cooked through.
Or, if you want to fill the dent with a whole chocolate kiss, a bonbon, or any other filling that you don't want to melt, make the indentation then leave it unfilled until after the cookies have baked. Then, once the cookies are done baking, immediately press the chocolate or candy into the center indentation while it's still hot. This way, the candy or chocolate will stay in place since the cookie will harden as it cools on the rack.
Now any cookie can be a candy topped one with this simple hack.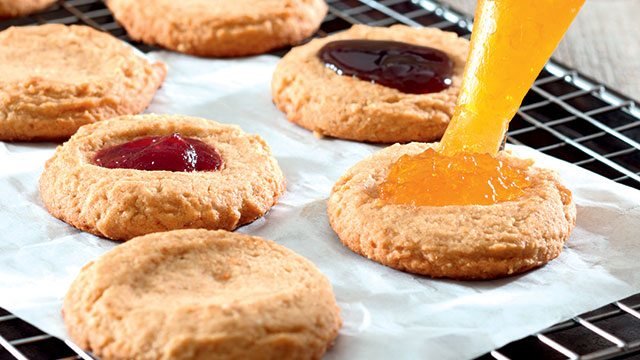 Jam-Filled Cookies Recipe
Posted in:
Recipe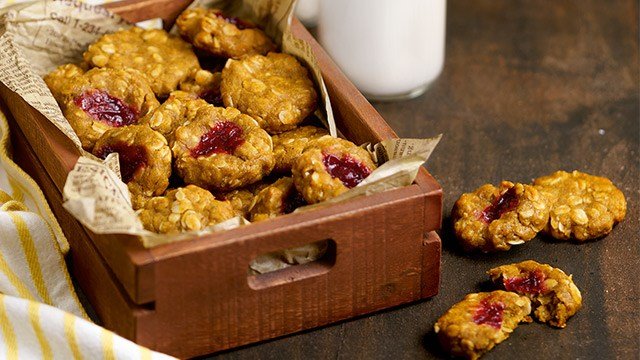 Low-Calorie Peanut Butter Cookies Recipe
Posted in:
Recipe
Raspberry Cookies Recipe
Posted in:
Recipe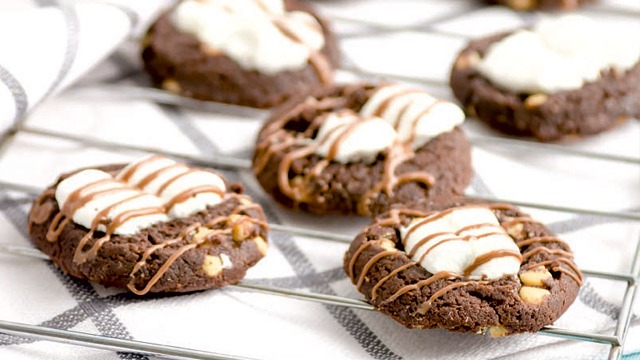 Marshmallow-Topped Cookies
Posted in:
Recipe