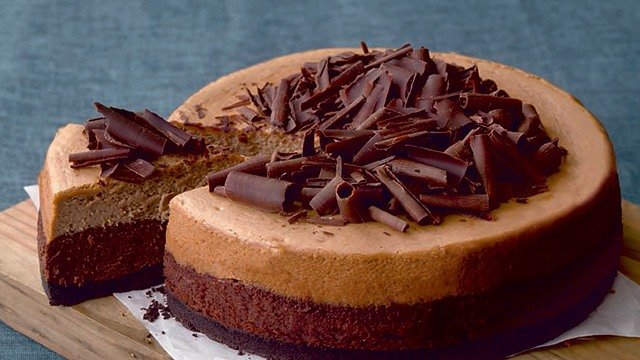 Cheesecakes are the absolute perfect dessert. It's an incredibly creamy dessert on a crumbly nutty crust. Built in to every recipe is the perfect balance of the sweet, tart, and rich flavors. Plus, you can find the perfect kind ­­­­­that suits your taste: a classic baked cheesecake to go with coffee, a no-bake cheesecake you can make without using an oven, or low-fat cheesecakes you don't have to be guilty about. It's time to find the perfect recipe for you.
No-Bake Cheesecake Recipes
There are plenty of reasons to go with a no-bake recipe. Maybe you don't have an oven or maybe it's just too much of a hassle to use one. Either way, you can still have a delicious slice of cheesecake. Many of these no-bake cheesecakes use gelatin to set your rich, cheese mixture miraculously into an impressive, aerated, and light cake.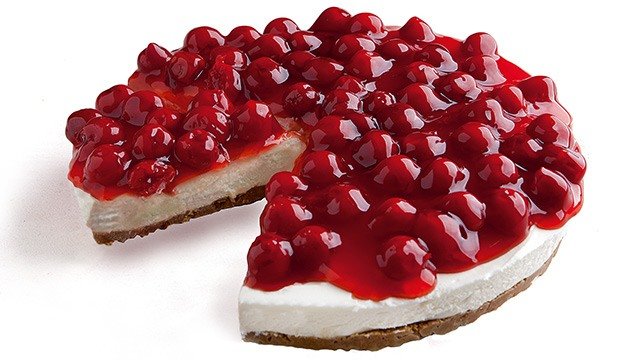 1 Basic No-Bake Cheesecake Recipe
Before you go bouncing towards different and exciting flavors, it's always a good idea to master the basic cheesecake recipe first. This will allow you to explore and experiment with your own recipes later. Even better, when serving to a huge group of people, a basic recipe would be more universally loved.
Baker level: Beginner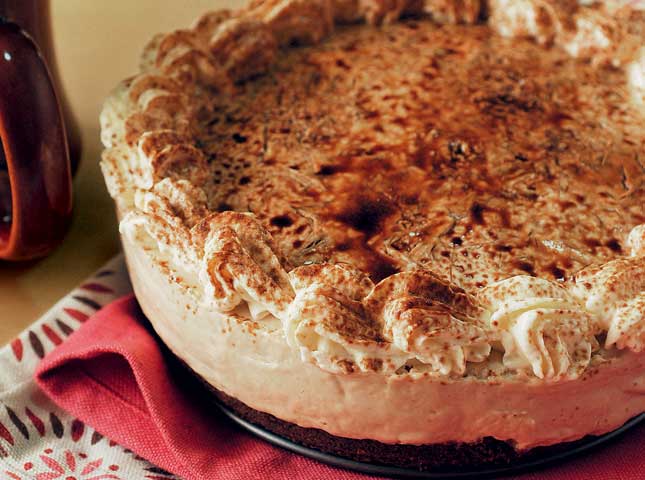 2 Cappuccino Cheesecake Recipe
Make this coffee-infused cheesecake the night before and chill it overnight. The next morning, you get to enjoy your cup of coffee in a whole new, delicious way.
Baker level: Beginner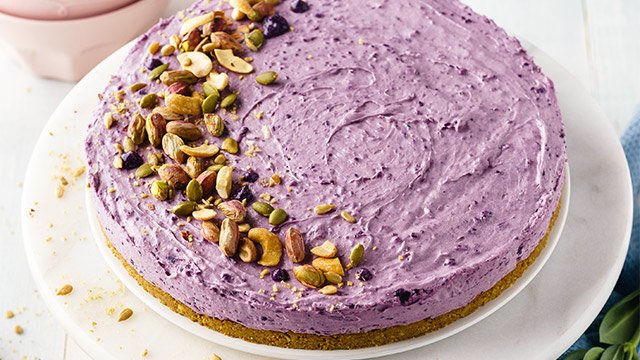 3 No-Bake Ube Cheesecake Recipe
Love that earthy, sweet ube flavor of your childhood? It's the perfect addition to your sweet and tart cheesecake, all while getting that beautiful, vibrant color for a feast for your eyes.
Baker level: Beginner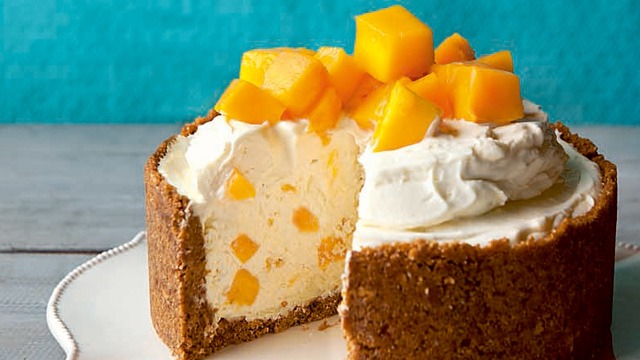 4 No-Bake White Chocolate Mango Cheesecake Recipe
We've got two ways for you to enjoy your cheesecake with delicious, bright, and golden mangoes. You can make a super-easy, simple no-bake mango cheesecake or make it extra rich by adding milky white chocolate to the cheesecake batter. It's a match that's made to be irresistible.
Baker level: Beginner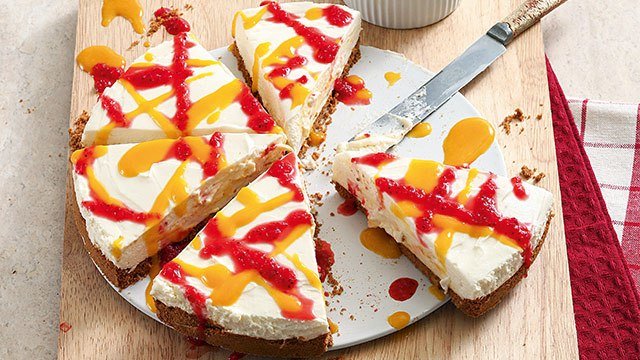 5 No-Bake Strawberry Cheesecake Recipe
Truth bomb: sometimes, cheesecake can lead to "suya." Pairing it with a sweet, tart, and slightly acidic fruit jam, though, brings it back to the perfect balance between sweet and tart.
Baker level: Beginner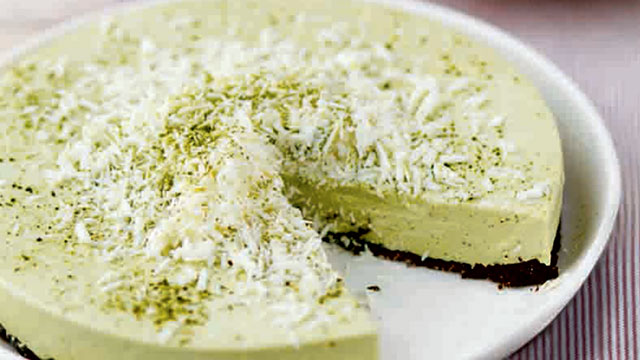 6 No-Bake Matcha Cheesecake Recipe
Matcha's fresh earthy taste gives your cheesecake full-bodied flavor that makes it even more enjoyable.
Baker level: Beginner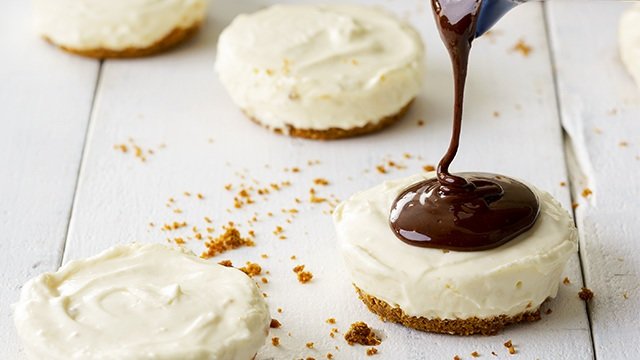 7 Frozen Cheesecake Cups Recipe
These desserts are perfect for hot, hot summers. Made in individual little cheesecake cups, you can just serve it right out of the freezer for a quick, tasty, creamy, and cheesy cool-down.
Baker level: Beginner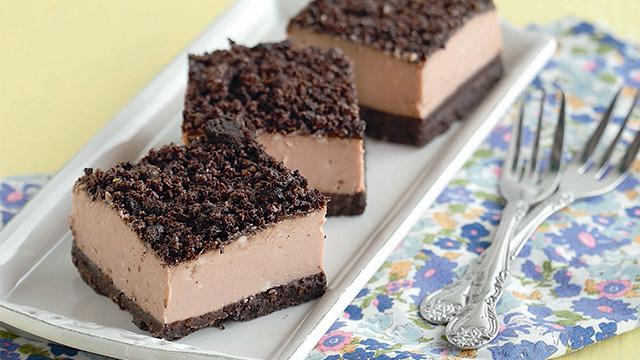 8 Oreo Cheesecake Recipe
You know what's great with Oreos? Milk. Making an Oreo cheesecake is basically making a cake that's the perfect ratio of milk and Oreos.
Baker level: Beginner
Easy Healthy Cheesecakes
Cheesecakes are incredibly rich and delicious desserts. Though we'd often tell you to indulge a little because we're sure you deserve it, there's also a way to have it without the guilt. We have a version of a low-fat, and sugar-free cheesecake recipe for you choose from, depending on your weakness for cookies and cream or zesty desserts. You'll be surprised by how easy you can make them as well. The only difficulty you might find is making the cream cheese swap. You'll need low-fat cream cheeses for these recipes. Otherwise, they're made nearly the same way as your no-bake cheesecakes.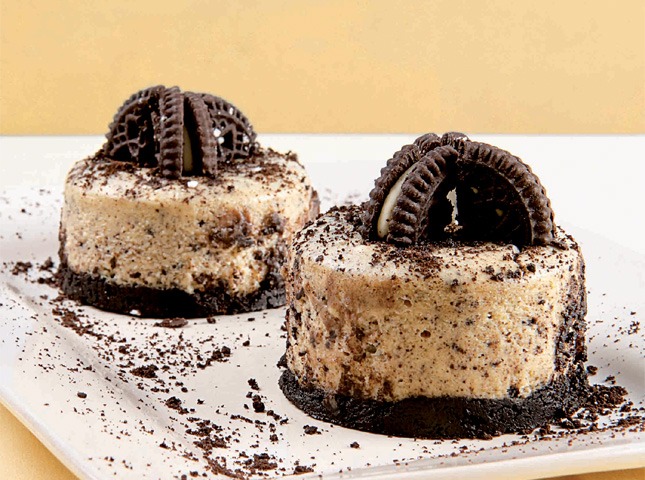 9 Low-Fat, Sugar-Free Cookies & Cream Cheesecake Recipe
If you love the texture and taste combo of cookies and cream but don't like the consequences, this recipe is just for you.
Baker level: intermediate
Classic Baked Cheesecakes
Sure, no-bake cheesecakes are great, but there's just something show-stopping about a classic baked cheesecake. Yes, it takes a little effort, but it sure is worth it. You just can't get the same texture any other way. Having trouble baking your cheesecake? Check out our guide that will help you bake it all the way through.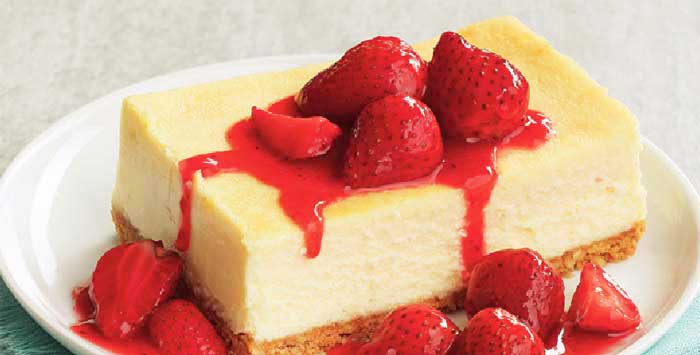 10 Strawberry Cheesecake with Nutty Cookie Crust Recipe
You only need 2 hours of your life to make the best dessert you've ever made. Just do it. You get that perfect, classic cheesecake perfectly accented by berries—then, taking it up a notch; you get this crunchy, nutty, cookie crust. Don't like strawberries? Why not try some blueberries?
Baker level: Advanced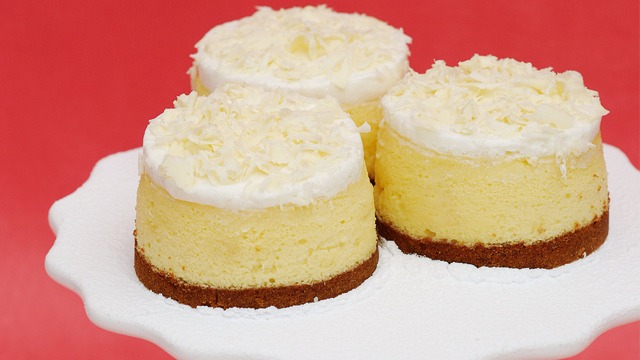 11 White Toblerone Cheesecake Recipe
We've said it before, and we'll say it again: white chocolate just does something miraculous to cheesecake. It adds that creamy richness of chocolate, plus that mellow nuttiness unique to white chocolate. This recipe is even made by the fact that it isn't just any kind of white chocolate: it's Toblerone. Yum!
Baker level: Advanced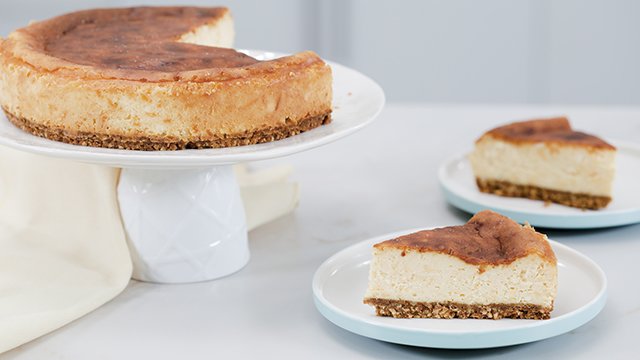 12 Queso de Bola Cheesecake Recipe
Cream cheese is great and all, but if you're a cheese fan, you've probably been asking for more. The queso de bola in this cheesecake will take you to cheese nirvana.
Baker level: intermediate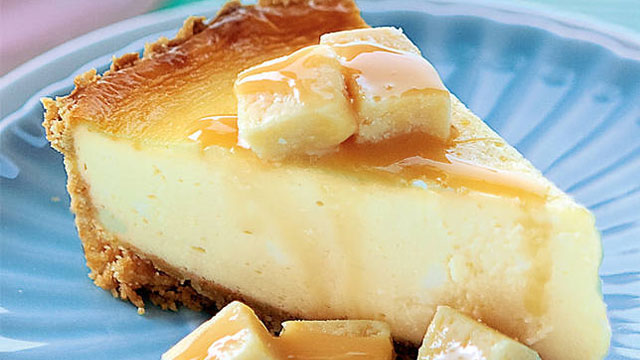 13 Pastillas Dulce de Leche Cheesecake Recipe
Who doesn't love creamy, milky pastillas? Mix it in with the deep caramel notes of dulce de leche that's in this cheesecake recipe, and you've got a winner.
Baker level: Advanced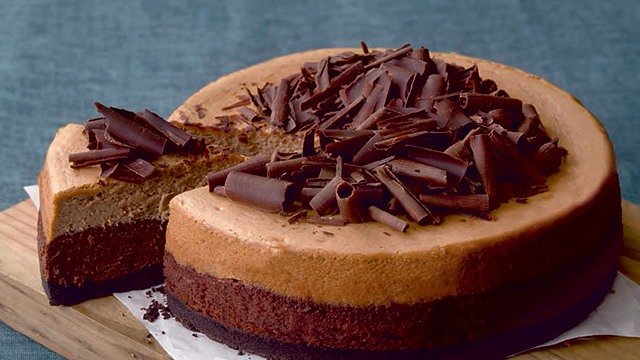 14 Chocolate Coffee Cheesecake Recipe
If you've ever been faced with the dilemma of choosing "Chocolate or coffee?" and couldn't come up with a definitive answer, then we've got good news. You don't have to choose when you can have both in this delicious recipe.
Baker level: Advanced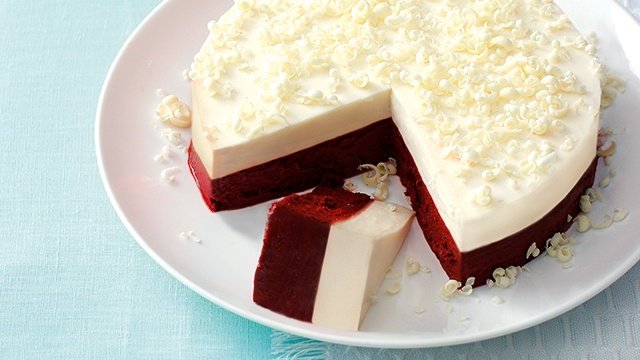 15 Red Velvet Cheesecake Recipe
Red Velvet cakes always, always come with cream cheese frosting for good reason. The rich, moist cake shines brightest when paired with cream cheese. So, why not put them together in a cheesecake—which is basically made out of cream cheese? You can enjoy it in two different ways, too.
Baker level: intermediate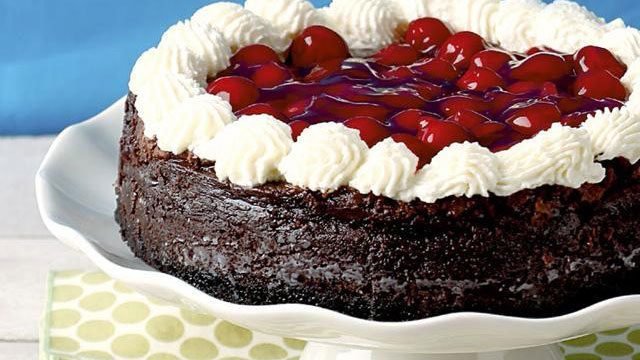 16 Black Forest Cheesecake Recipe
Chocolate, cherries, and whipped cream make this delicious cheesecake unlike any other. You'll never have a black forest cake the same way ever again.
Baker level: Expert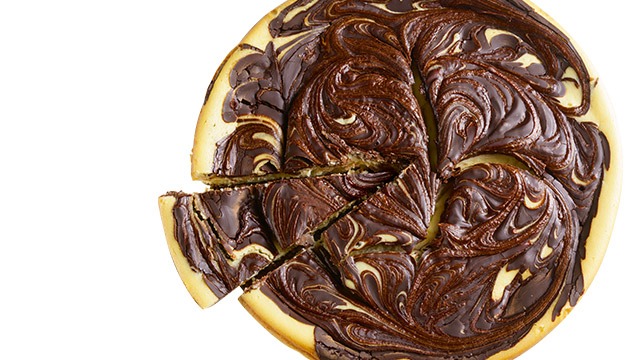 17 Dark Chocolate Cheesecake Recipe
Are you a chocoholic? Then this cake is for you.
Baker level: Advanced
Japanese Cheesecake Recipes
Fluffy white meringue folded into thick cream cheese batter gives this cheesecake its unique, jiggly, and airy deliciousness. This light cheesecake tastes like a cross between a chiffon cake and your classic cheesecake. What's not to love?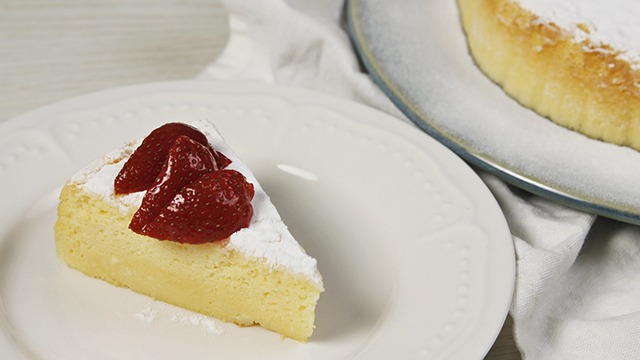 18 3-Ingredient Japanese Cheesecakes Recipe
The fewer ingredients you need, the fewer chances for making a mistake. This recipe will blow your mind with how simple it is that still delivers on the creamy cheese flavor you're looking for in a cheesecake.
Baker level: Beginner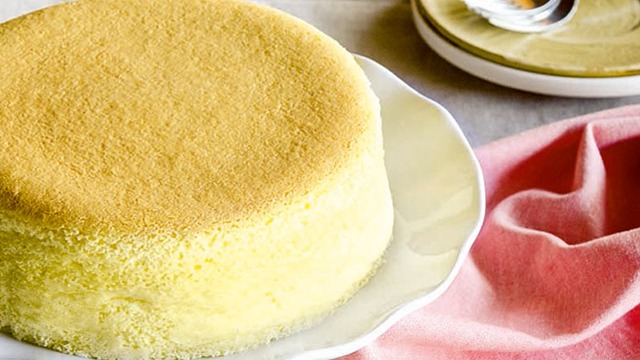 19 Japanese Cheesecake Recipe
Whether you're baking it or just chilling it, most cheesecakes take a lot of time to set in the fridge. This Japanese cheesecake though only takes 1 hour and 15 minutes to be ready for you to eat.
Baker level: Intermediate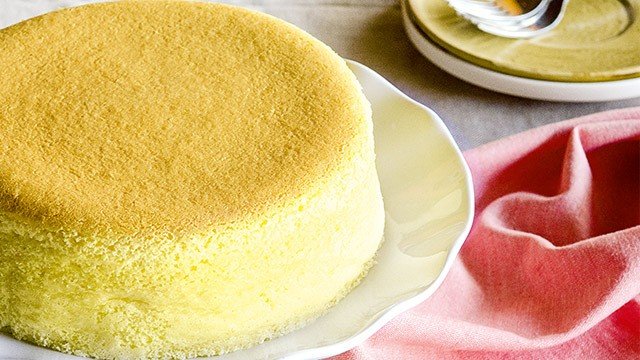 20 Double-Layer Japanese Cheesecake Recipe
This cheesecake is a hybrid of that fluffy, chiffon-light Japanese cheesecake and that airy, fuss-free no-bake cheesecake. It's really one of a kind. You can make it richer if you add in mascarpone and ricotta.
Baker level: Expert
Who knew there were so many ways to make cheesecake? Living off of coffee shop cheesecakes for so long, you might have thought that that was all there was to cheesecakes. Don't let this list be the end of your craving for something better, more delicious either. Why not try one and then experiment to make your own cheesecake recipe?
ALSO READ: