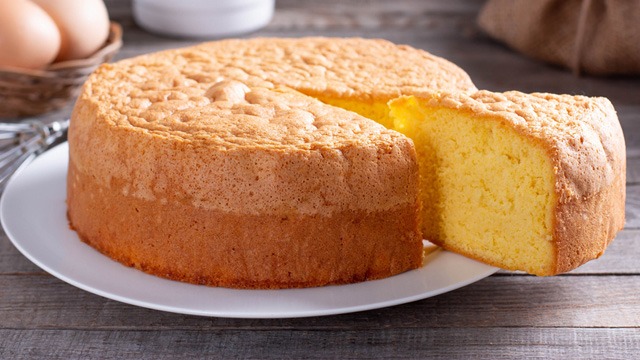 Chiffon cakes are one of the easier cakes to make. It doesn't require many ingredients, just four basic ones, and you can have a delicious fluffy and soft cake within the hour. 
Despite this, it is still a cake that can result in a failed cake. This is where experience comes in and sometimes, a little know-how will prove helpful. 
Why did your chiffon cake fail? Here are the mistakes you might be making: 
1 You expected it to rise and stay tall.  
All egg white-based cakes will fall. This is because egg whites are whipped with air and according to science, air expands when heated and contracts when cool. Hence, your cake "rises" in the oven and "falls" out of the oven as the cake and the air cools.  
This is the other reason why some chiffon cake and its sister the sponge cake are baked in bundt pans. Bundt pans are pans with a hole in the center. This not only allows the cake to rise better since the center of the cake is usually the part that rises last. For this to happen, it's best if the baking pan you use is not greased or floured. 
Some bundt pans used for angel food cakes sometimes have little legs to hold the pan up. This is to help prevent the cake from falling when you turn it upside down which some recipes require. This trick prevents the cake from sinking after it's been removed from the oven and from falling out of the pan.    
2 You greased and floured the baking pan. 
Unfortunately, chiffon cakes should not be made in pans that are floured and greased either since it needs to "climb up" the sides of the pan for its height.
Chiffon cakes ideally should be made in cake pans where the bottoms can be removed, so you can run a knife around the edges of the pan and remove it from the bottom to fully release the cake. However, if you do not have such a pan, you can use a baking pan without a removable bottom and instead, line only the bottom with parchment paper to prevent it from sticking and be easier to remove later on. Leave the sides of the pan clean.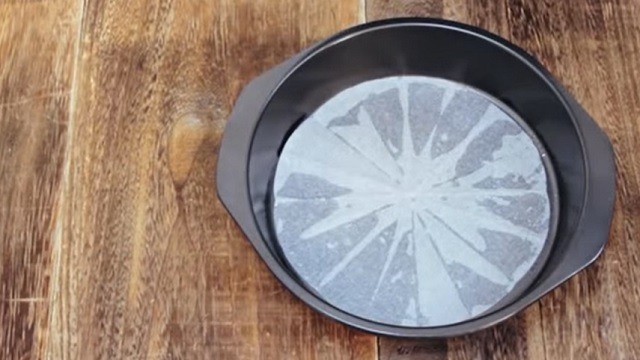 3 You used wax paper instead of baking paper. 
Parchment paper is coated in a super thin layer of silicone or another heat-resistant nonstick coating to make it slick. This lining won't melt when heated, and it is this quality that makes it indispensable in baking recipes since it prevents sticking.  
Wax paper, meanwhile, is literally paper coated in a thin layer of wax. Since wax melts when heated, not only will you have a dish that will have wax in it, the paper will also probably stick to your food. 
Unfortunately, there is no replacement for baking paper, and wax paper should not be used for recipes where the dish is heated or placed in the oven.
4 You stored it in the refrigerator too long, unwrapped. 
As with all cakes, a chiffon cake will harden eventually since the refrigerator is a dry and cold environment. Chiffon cakes are actually best left out at room temperature, and it should keep for up to three days. The sugars in the cake will act as a preservative.
If you want to store chiffon cakes for long periods of time, however, for best results, wrap it tightly in plastic wrap for an airtight seal to prevent drying.
***