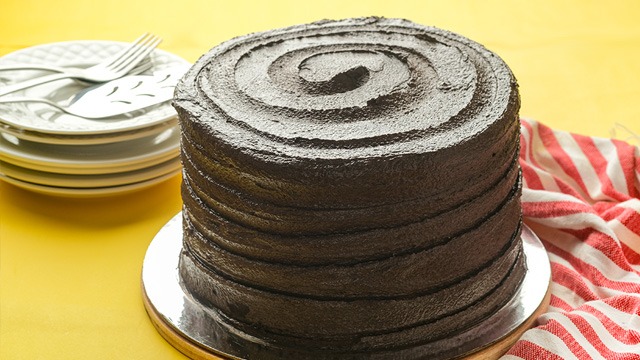 What is the one cake that makes you sigh with delight every time? Is it a chocolate cake? If it is, we can totally understand. This decadent cake is usually a rich, moist, and super indulgent cake loaded with chocolate, chocolate, and even more chocolate. It's a craving that should be satisfied only with more chocolate! 
Making a chocolate cake from scratch should be an easy endeavor but there are a few key steps that can be missed or made that can make your chocolate cake recipe not as fool-proof as you would like to think. 
Here are the chocolate cake baking mistakes you might be making: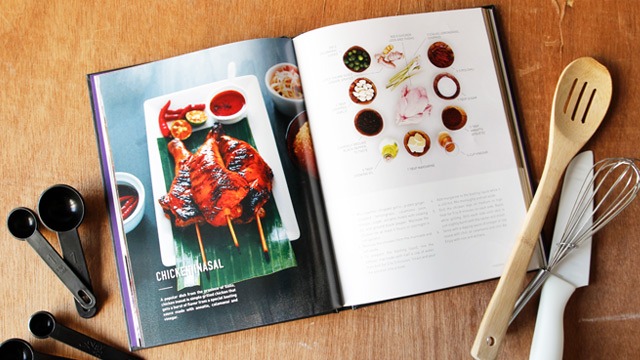 1 You didn't read the recipe in full.
Many first-time bakers (and cooks) forget this crucial step when starting a recipe. This is not part of the recipe but it should be a basic kitchen habit. The problem with not reading a recipe in its entirety is you may miss a key step or two that you need to do before you even start the baking or cooking procedure. 
This could be your needing a water bath in your preheated oven, your mixer or blender to be out and ready to use, or your butter or chocolate chips melted and slightly cooled before adding to the mixture. These are usually tasks that require time to be your side but if you don't do it before you start the recipe, you may be adding more minutes to the process than is necessary and can ruin the timing of your baking project and result in a failed cake. 
To get yourself into the habit, make it a point to always read your recipe from the top of the ingredients list to the last step of the recipe before starting to do any recipe, whether it's a cooking or a baking recipe. This way, you will always be ready with your ingredients, equipment, and a baking mindset.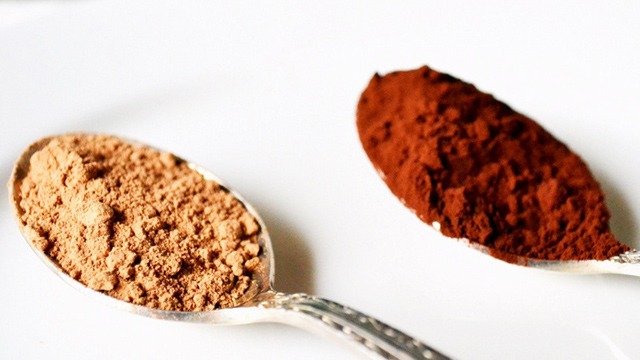 2 You used the wrong kind of cocoa powder.
There is natural cocoa powder and there is the Dutch-processed or alkalized cocoa powder. These two cocoa powders are different and have different uses despite both being a cocoa powder. If you are ignoring the kind of cocoa powder that is used in your recipe or the recipe does not state what kind of cocoa powder is used, you may be using the wrong kind. 
ADVERTISEMENT - CONTINUE READING BELOW
Recommended Videos
How can you tell? While it's best if the recipe states what kind of cocoa powder to use, you can usually tell what kind to use by the other ingredients present in the recipe. If the recipe uses only baking soda, you can use natural cocoa powder which will react with the baking soda. However, if there is no baking soda and the ingredients list instead lists baking powder as the leavening agent, you can use Dutch-processed cocoa powder. 
For you're still unsure, use the Dutch-processed cocoa powder so your ingredient doesn't interfere with the other ingredients. 
3 You didn't use hot water. 
Did you get a cake that sank in the middle? The most obvious reason is that your cake didn't bake fully. Centers that sink are usually underbaked cakes. The other reason is that your double-acting leavening agent wasn't able to fully react with your hot water. The double-acting baking powder has two methods of doing its job: to activate when wet and to activate with heat.
By using hot water, you jumpstart the baking process by warming the batter even before it is placed in the oven. This actually reduces its time in the oven since the batter is already warmed up and the oven doesn't need to work as hard to do it. So, if you used warm water instead of hot, you are not helping the baking powder or the batter get that first boost of heat.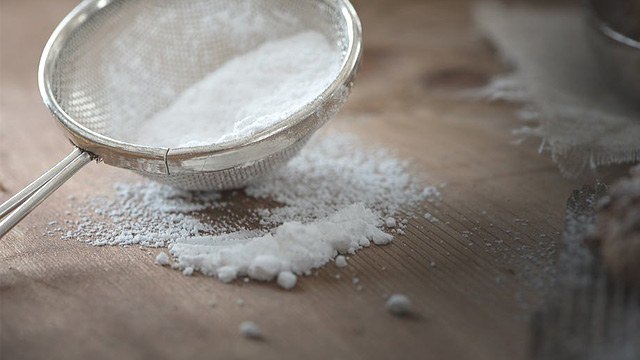 Everything You Need To Know About Baking Powder, Baking Soda + Other Leavening Agents
Posted in:
Baking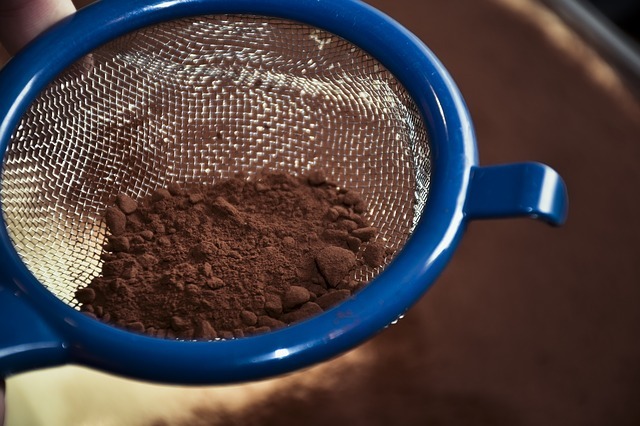 4 You didn't "bloom" your cocoa powder. 
There's another reason why hot water is used in many chocolate cake recipes that uses cocoa powder: it blooms the cocoa powder. "Blooming" is basically a step that prepares your cocoa powder to be added to other ingredients, in this case, the rest of the batter.
This is similar to blooming gelatin in water but instead of cold water, the cocoa powder needs to be bloomed in hot water. Hot water not only allows the cocoa powder to dissolve better into your mixture when it's added in but it also intensifies the chocolate flavor and activates the cocoa powder's starch. Cocoa powder is a powerful starch, similar to like cornstarch, and it can dry out your cakes because it absorbs so much moisture. It is the main reason why your chocolate cakes contain so much more butter or oil than other cake recipes. 
So, if you're using warm water instead of hot, just boiled water, you're not only not allowing your ingredients to activate, you're shortchanging yourself since the natural chocolate flavors aren't as intense as it should be.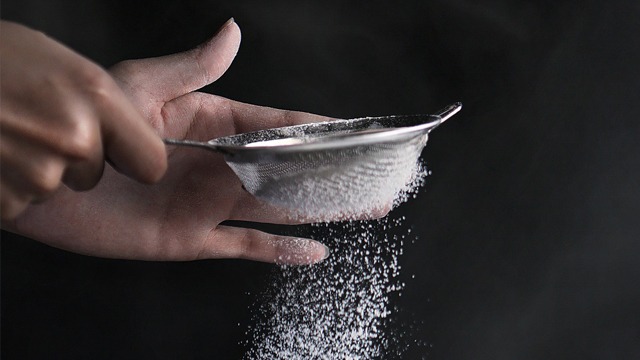 4 You dusted your cake pan with flour. 
If you successfully removed your cake from the cake pan, you're doing well. However, do you now have a white ring around your cake? If you do, you may be dusting your cake pan with the wrong ingredient. You may be used to preparing and dusting your cake pan with butter and flour but for chocolate cakes, there's a better alternative to the flour that won't leave that floury ring around your gorgeous dark brown cake: cocoa powder. 
Cocoa powder is a starch, and, as a starch, it can act a little like flour. It can make your cake pan slicker just like flour. However, since cocoa powder is as dark as your cake and is an ingredient in your cake, you can use this instead of flour.    
While this isn't exactly a mistake, it can mean the difference in looks and a little bit of taste since uncooked flour has a distinct flavor.   
ALSO READ: 
***
Thinking about what to cook next? Join our Facebook group, Yummy Pinoy Cooking Club, to get more recipe ideas, share your own dishes, and find out what the rest of the community are making and eating!
Got your own version of the classic dishes? Pa-share naman! Get your recipe published on Yummy.ph by submitting your recipe here!