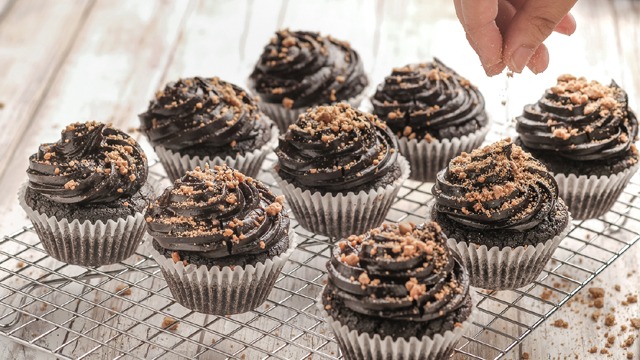 We know the lure of chocolate can be an irresistible craving. If you've ever attempted to make a chocolate cupcake recipe and found that you were more than disappointed with the results, there's nothing stopping you from doing it again with this list of chocolate cupcake recipes that we know work and turn out gorgeous, delicious, and ultra chocolate-y cupcakes.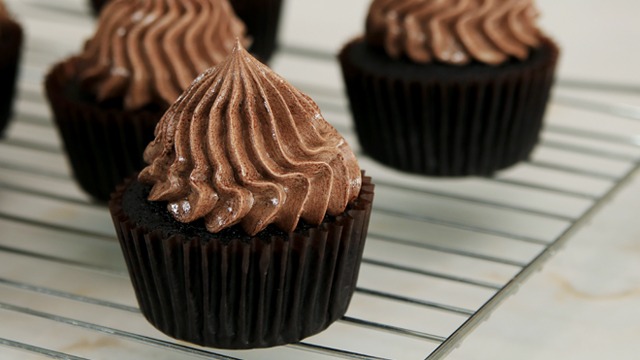 1 Dark Chocolate Cupcakes Recipe 
There's nothing more simple than a simple dark chocolate cupcake like this basic version. Top these with your favorite frosting, or use the Swiss buttercream we used on these.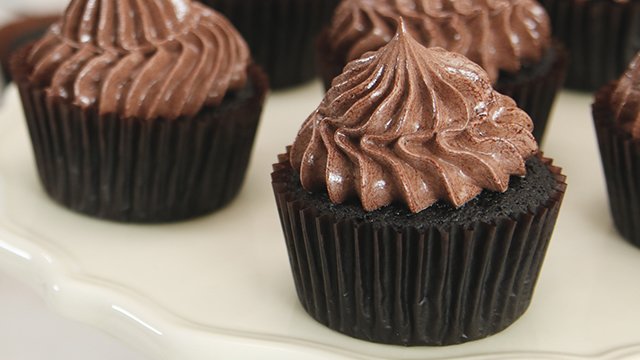 WATCH: How to Make Dark Chocolate Cupcakes
Posted in:
Baking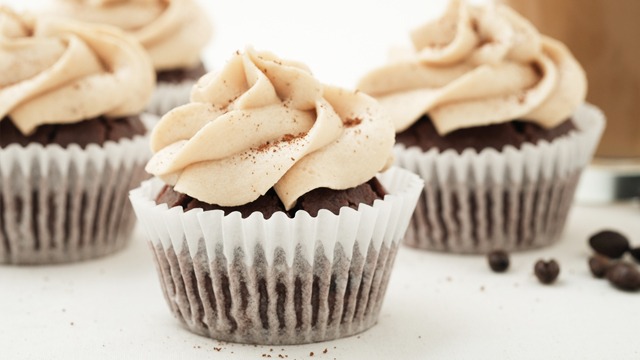 2 Mocha Cupcakes Recipe 
Mocha is really just chocolate with a dash of coffee, so it not only satisfies your chocolate craving, but it will also give you a dose of caffeine to get you through anything.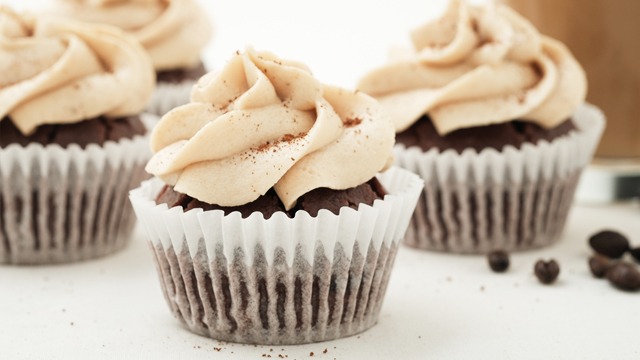 Mocha Cupcakes Recipe
Posted in:
Recipe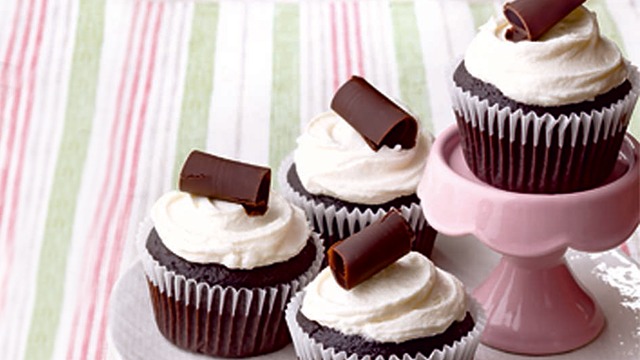 3 Caramel-Filled Chocolate Cupcakes Recipe 
A cupcake is just as good as what's in it, and this caramel-filled chocolate cupcake may be one that takes your love for the chocolate and caramel combo to its height.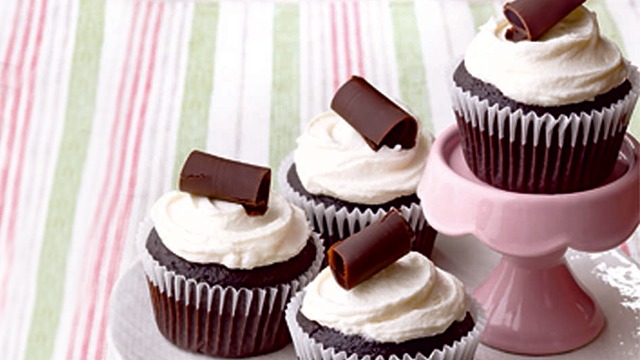 Caramel-filled Chocolate Cupcakes
Posted in:
Recipe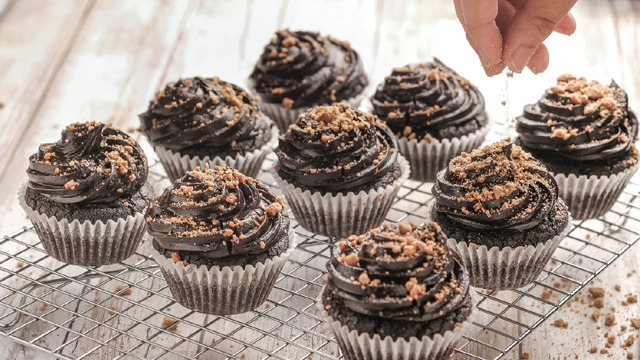 4 Double Chocolate and Peanut Butter Cupcakes Recipe
If you love the other delicious combo of chocolate and peanut butter, this recipe may be the one you've been looking for. It's even topped with crumbled bits of your favorite candy, Chocnut.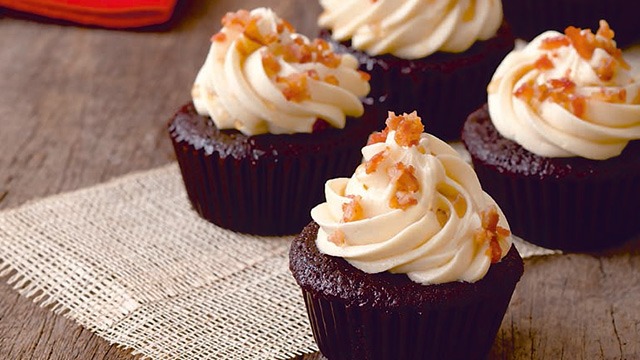 5 Bacon Chocolate Cupcakes Recipe 
If you love salty-sweet desserts, this one should fit that bill perfectly. Bacon boosts the already present umami taste you find in each bite of this chocolate cupcake. The maple frosting on top is really the clincher that reminds you that you're biting into something that has bacon in it.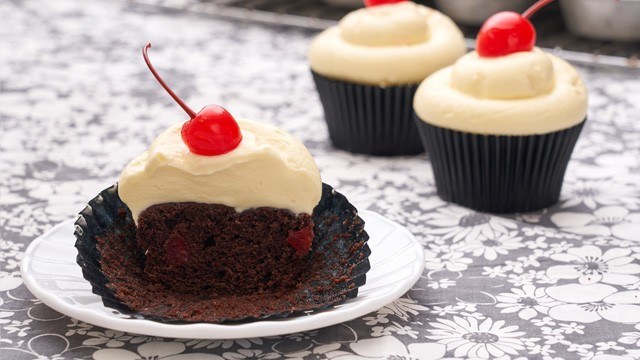 6 Black Forest Cupcake Recipe  
This may be one flavor that has stood the test of time. If you love this combination of chocolate and cherry in cake form, this mini version should give you the satisfaction that you want in a smaller package you don't have to share with anyone. 
ADVERTISEMENT - CONTINUE READING BELOW
Recommended Videos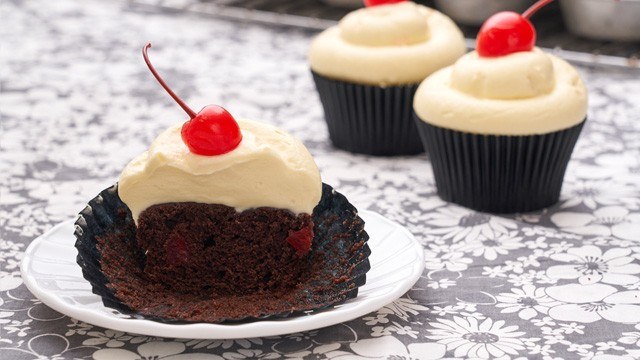 Black Forest Cupcakes Recipe
Posted in:
Recipe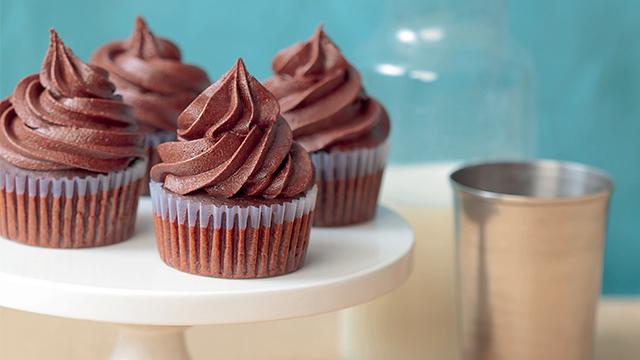 7 Chocolate Banana Cupcake Recipe  
Bananas with chocolate is always a winner combo. Bananas are already delicious and the warm flavor is a delicious complement to chocolate. You'll love this version just as much as any banana cake recipe. 
8 Chocolate Yema Cupcake Recipe 
Our local version of caramel might just be the yema, so it's not surprising that this combined with chocolate is a delicious combination. This cupcake has both flavors, and it's delicious.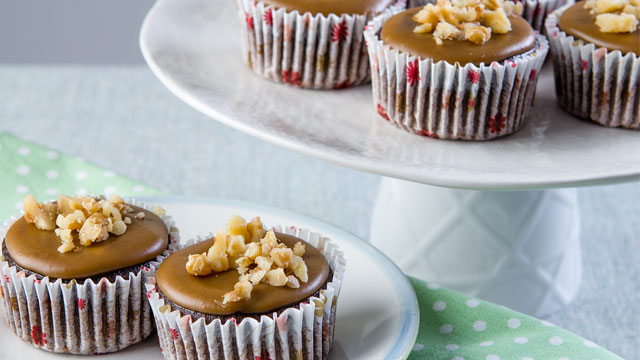 9 Chocolate Tablea Cupcake Recipe 
These cupcakes get its chocolate flavor from tablea, so it's not only rich and decadent, it's a tribute to our award-winning local chocolate, too. It's topped with a simple yet easy glaze made from another delicious ingredient: muscovado sugar.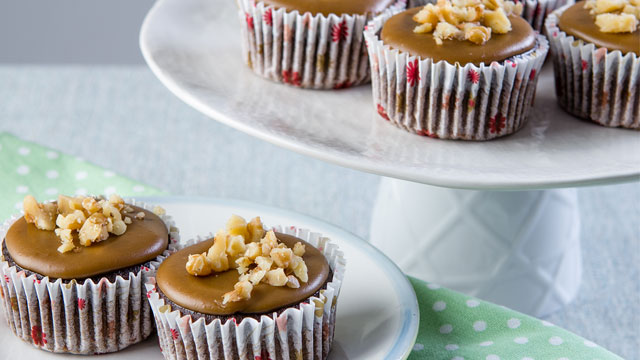 Chocolate Tablea Cupcakes
Posted in:
Recipe
ALSO READ: