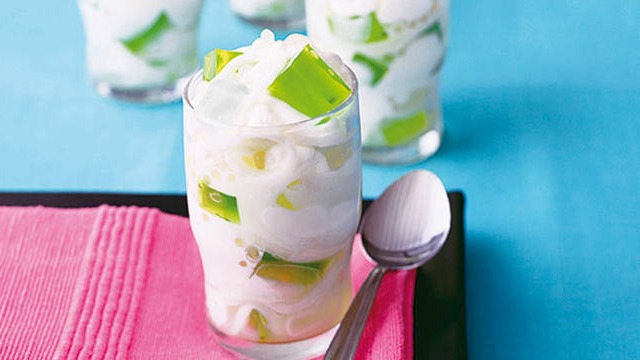 Who isn't a little bit in love with condensed milk? This sweet, creamy milk is what our childhood dreams were made of.
What do you do with condensed milk?
Many delicious and creamy things! That's why we've gathered recipes and ideas that use your favorite sweet condensed milk in these desserts.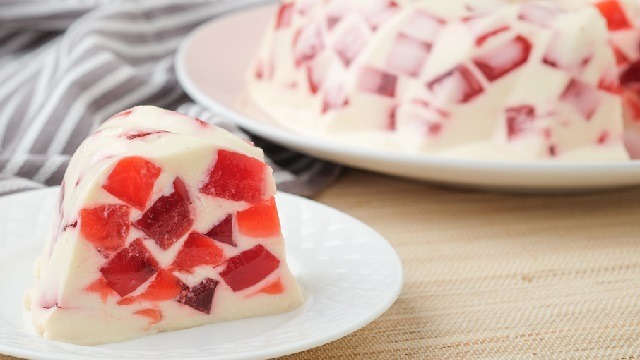 1 Strawberries And Cream Gelatin Recipe
Strawberry jam gelatin cubes are suspended in gelatin made of cream and condensed milk as a delicious take on the delightful strawberries and cream combo. The tartness of strawberries is perfectly complemented by the indulgent, creamy, and melt-in-your-mouth gel cream. Feel free to experiment by changing up your fruit jelly. Use a different flavor jam or use a powdered juice drink for a more affordable alternative.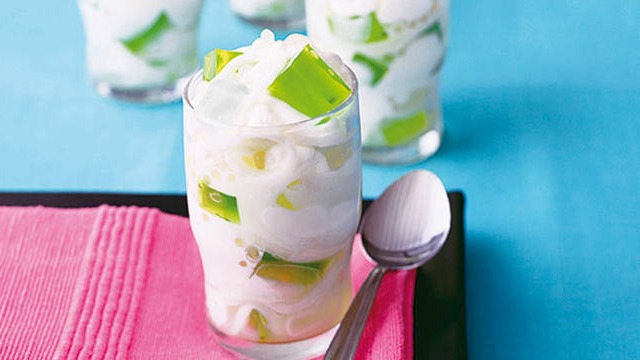 2 Buko Pandan Fruit Salad Recipe
The best way to sweeten and make that buko pandan even creamier is condensed milk. You can easily make this Filipino favorite, so what are you waiting for?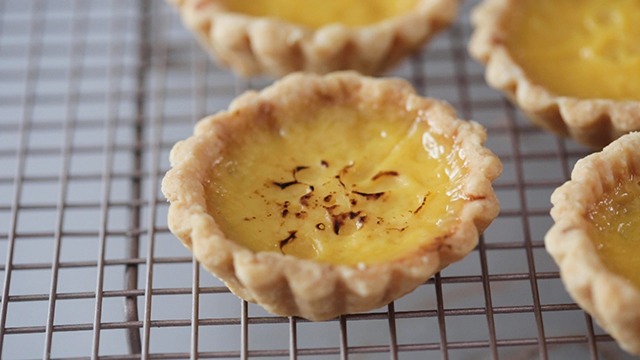 3 Portuguese Egg Tarts
These adorable crunchy tarts with a creamy custard are only possible through condensed milk.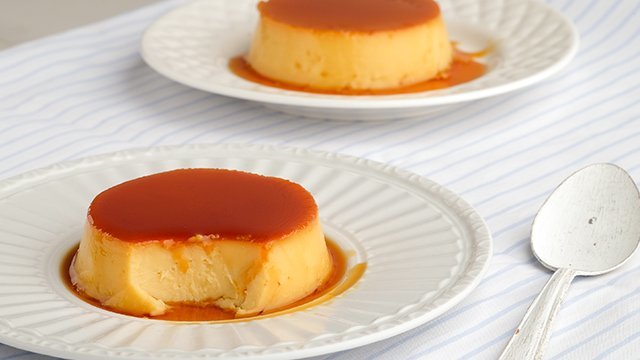 4 Leche Flan Recipes
Four ingredients are at the heart of a good leche flan recipe: egg yolks, evaporated milk, sugar, and of course, condensed milk. It doesn't just sweeten the flan; it gives it that rich density that's sinfully good.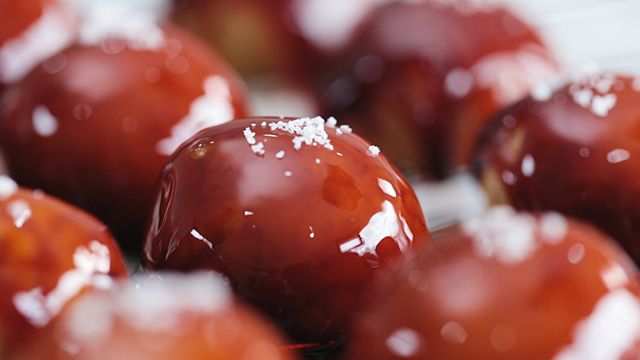 5 Yema Recipe
To be honest, condensed milk in itself is a good dessert on its own – as any kid would tell you. That's why it's so easy to transform into dessert. For this yema recipe, you only need three ingredients and you've basically thickened condensed milk so you don't have to feel guilty about spooning it onto everything.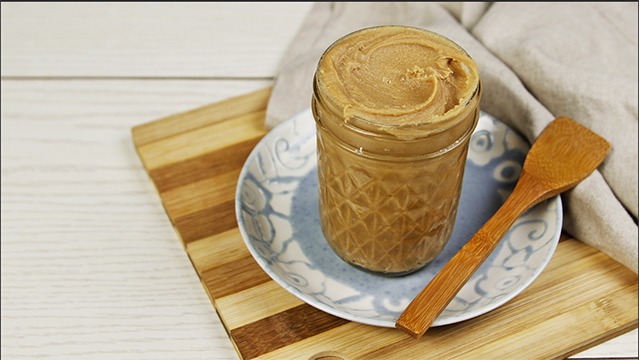 6 Dulce de Leche
Translated, dulce de leche simply means "sweet milk," which basically is the premise of condensed milk. Dulce de leche, at its core, is actually just condensed milk put under heat for some time. This lets it caramelize, developing a deeper, delicious flavor. Try our dulce de leche recipes which add some spices and flavors that make it over-the-top delicious.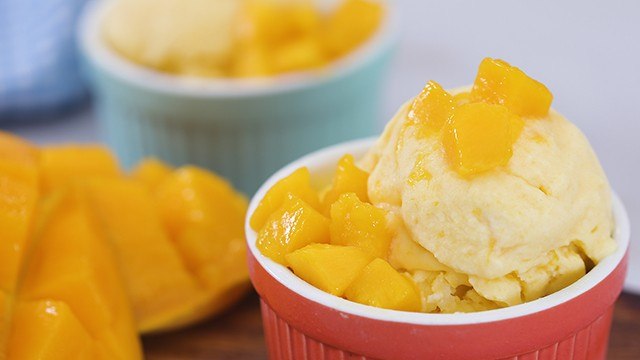 7 No-Churn Ice Cream Recipe
The recipe base for no-churn ice cream is heavy cream (or all-purpose cream) and condensed milk. The thick base allows it to form a thick, ice cream texture once it freezes. There are tons of ways to flavor your delicious no-churn ice cream. Here are some ideas: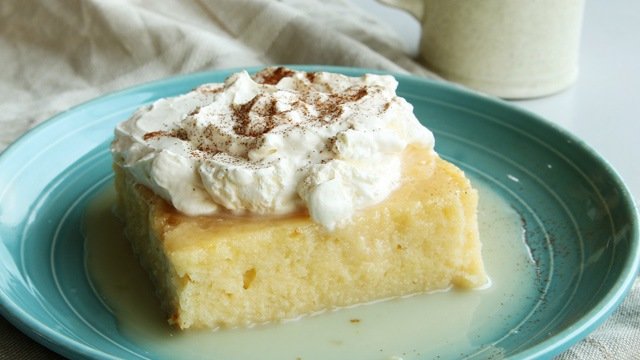 8 Tres Leches Cake Recipe
By using full cream milk, evaporated milk, and condensed milk, you create this superbly moist, creamy, simple, and comforting cake that you will 100% love.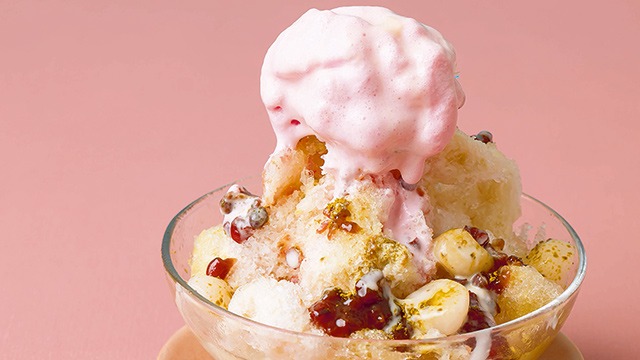 9 Patbingsu Recipe
If you're in need for a summer treat, then shaved ice drizzled with condensed milk is the perfect treat for you.
Here are even more ways to enjoy condensed milk without needing a recipe:
Drizzle it over your fruits. Strawberries and avocados particularly shine with condensed milk which amps up the fruit's sweetness and creaminess.
Make Cafe Bombon. Stir it into your coffee as both your creamer and sweetener like those in Spain do.
Use it instead of syrup. Pour condensed milk all over pancakes, toasts, and waffles.
Whether it's on our desserts, snacks, or breakfast, condensed milk makes anything it touches extra scrumptious. What are your favorite ways to use condensed milk?
Want more ways to cook up condensed milk for something delicious? Click here.
ALSO READ: