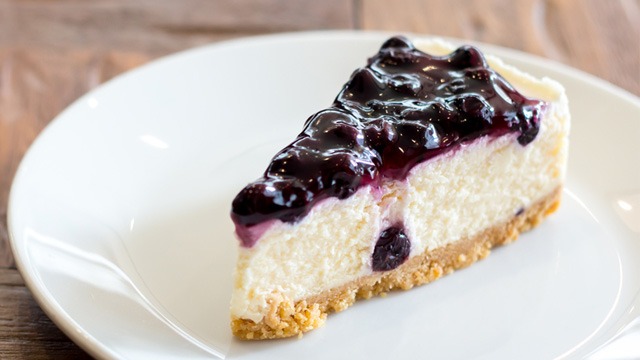 Creamy, silky cheese with a punch of tangy flavor is what you probably love about cream cheese. Cream cheese is the basis of many cheesecake recipes. It's also the main flavor you taste when you spoon off the creamy white frosting off from the top of a red velvet cupcake or the coating on a carrot cake. 
There are many brands of cream cheese you will find in supermarkets. This means you can find the perfect cream cheese for your recipes! Whether you love cream cheese for its smooth and distinct tangy flavor or prefer a richer, subtle creamy flavor that only hints at a tang, you have many brands to choose from. 
If you're wondering how to measure cream cheese, it's just like how you measure butter: 
1 226-gram block cream cheese = 1 cup 
If you need less than that amount, measuring it is as simple as dividing an entire block equally depending on the recipe. Need 1/2 cup butter? Cut that block right down the middle and use one portion. Need 1/4 cup? Cut one of the halves in half again and use one of the portions you just cut. Need 2 cups? Just use two blocks.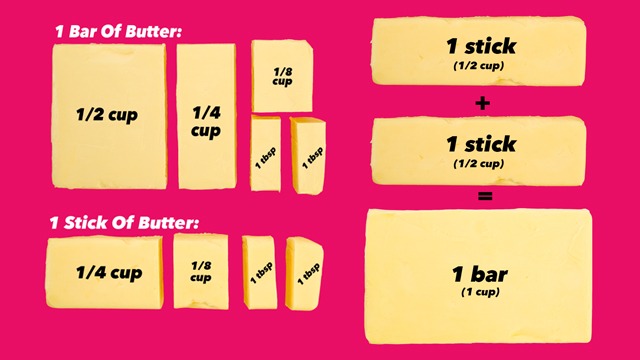 If yu don't  always buy a block of butter, this is how you can measure butter: If you have a 100-gram bar butter, also known as a stick of butter, you might find that this isn't exactly 1/2 cup. It's slightly less than 1/2 cup since half of 226 grams is 113 grams. This is where weighing your baking ingredients matter. However, even if you don't have a kitchen scale, you can still use that bar of butter for many recipes. Just keep that in mind. 
The blocks of cream cheese may differ slightly in weight but the flavor remains the same. Here are some cream cheese recipes you can try: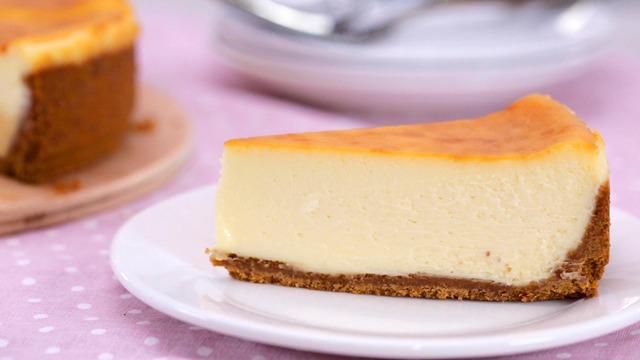 1 Cheesecake Recipes 
You do not have to look hard to find cheesecake recipes online. The most important choice you really have to make is what kind of cheesecake you prefer! Are you a fan of the baked cheesecake recipes that's classic? Perhaps you prefer the ease with which you can make no-bake cheesecake recipes instead? 
The choice expands from there! Are you making a plain cheesecake that celebrates the tang of the cream cheese you're using, topping it with a blueberry or cherry pie filling, or stirring in an ingredient that will leave you eager to dive in? 
These choices determine what kind of cheesecake you're making but you can also opt to make these cheesecakes recipes in individual cups or big and ready for sharing, too. 
ADVERTISEMENT - CONTINUE READING BELOW
Recommended Videos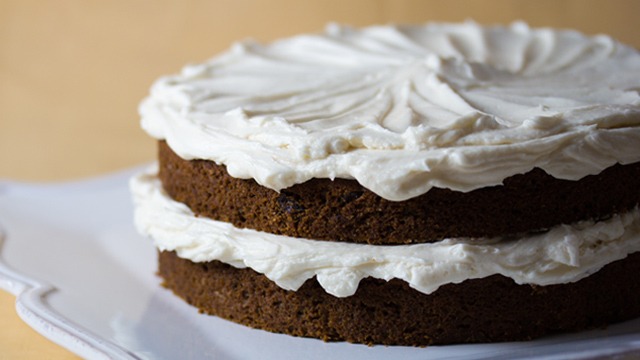 2 Cream Cheese Frosting Recipe 
It can be argued that the red velvet cake and cupcake fad a decade ago was propelled into popularity solely because the cream cheese frosting was soooooo good! It is also the same frosting that you'll find coating a carrot cake, a banana cake, or even a chocolate cake. 
Cream cheese is a great ingredient in frosting not just for its tangy, sour flavor but also because sour is the flavor contrast to the overly sweet taste of some frosting recipes. It's what can help your frosting be less sweet. Since butter is an almost neutral flavor that enhances sweetness, the sourness of cream cheese will help temper that flavor. Try it the next time you want to make frosting that's not too sweet.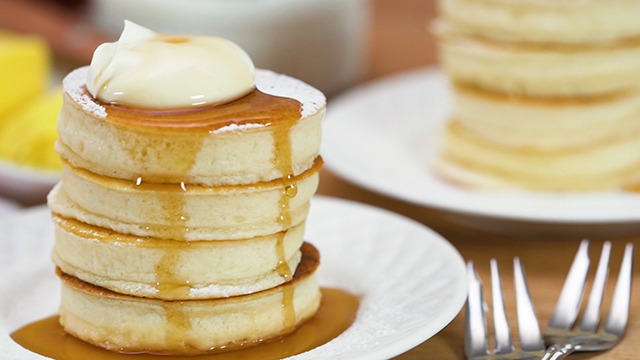 3 Japanese Cream Cheese Souffle Pancake Recipe 
Pancakes that were thicker than normal but incredibly soft was the trend not too long ago. Souffle pancakes are soft-as-cloud pancakes. These pancakes require more skill and patience than normal pancakes. However, its just too good to not try! It had just enough structure to hold its shape but was so soft on the tongue that it took little effort to eat a stack (or two!) 
This kind of pancake was popularized in Japan and the secret ingredient to these awesome pancakes was the cream cheese.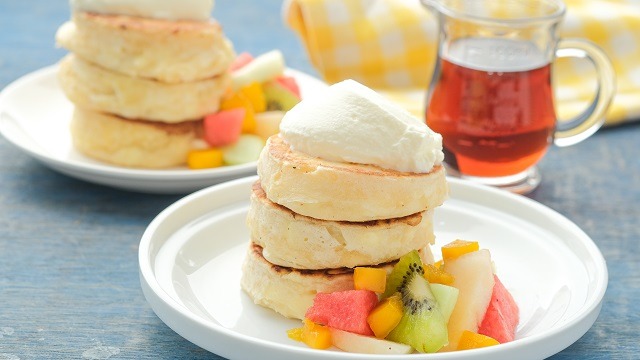 Japanese Cream Cheese Pancakes Recipe
Posted in:
Recipe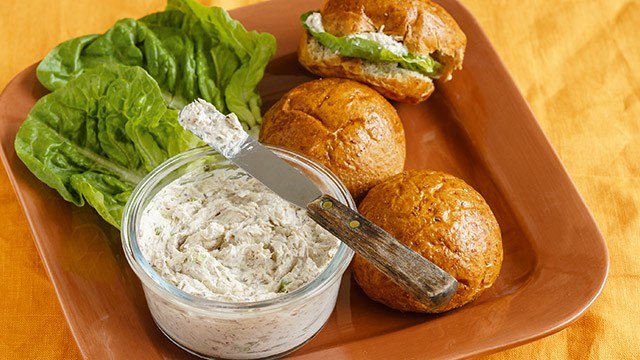 4 Cream Cheese Spread Recipes
Sweet desserts aren't the exclusive realm of cream cheese. For those who prefer their dessert with cheese, you may want to try these. Cream cheese is wonderful when made into a spread! Take it from people who make cheese boards to offer you options about how to indulge when it comes to cream cheese. 
You can find cream cheese tubs already pre-mixed with herbs, spices, and other ingredients to make it delicious when spread on crackers, crisps, and on cold cuts. However, you can easily make these yourself! Just remember that you do need to cream your cream cheese until smooth first before adding the other ingredients to make it irresistible.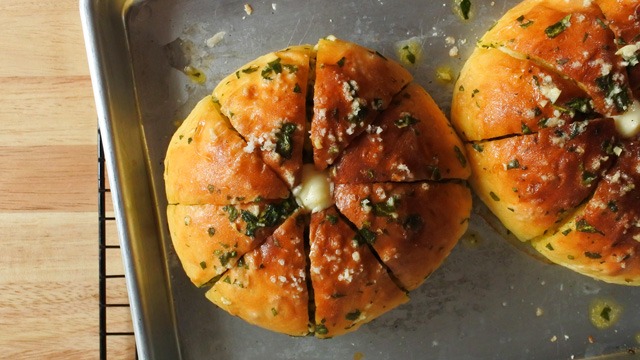 5 Korean Garlic Cream Cheese Bread Recipe 
This may not seem like dessert but if you love bread at any time of the day, you'll love this bread recipe as the ultimate snack. This cheesy garlic bread is completely homemade! This Korean trendy bread is a combination of a super soft Hokkaido bread recipe and garlic bread that's boosted to seductive heights when cream cheese frosting is piped into the slits made in the bread. You get a punch of savory, salty, and sweet all in one bite!   
Cream cheese is a very versatile ingredient that can be used in many ways! How do you like using cream cheese in your cooking and baking?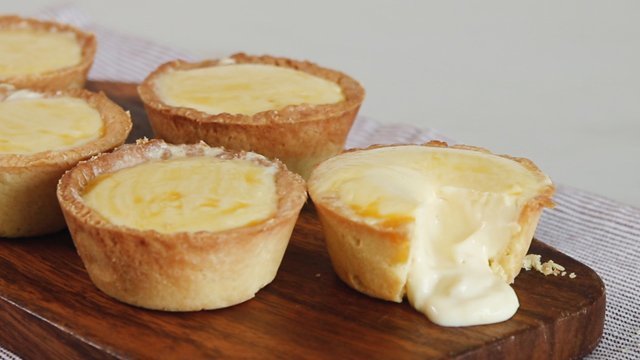 8 Ways to Use Cream Cheese for Desserts
Posted in:
Baking
*** 
Thinking about what to cook next? Join our Facebook group, Yummy Pinoy Cooking Club, to get more recipe ideas, share your own dishes, and find out what the rest of the community are making and eating!
Got your own version of the classic dishes? Pa-share naman! Get your recipe published on Yummy.ph by submitting your recipe here.