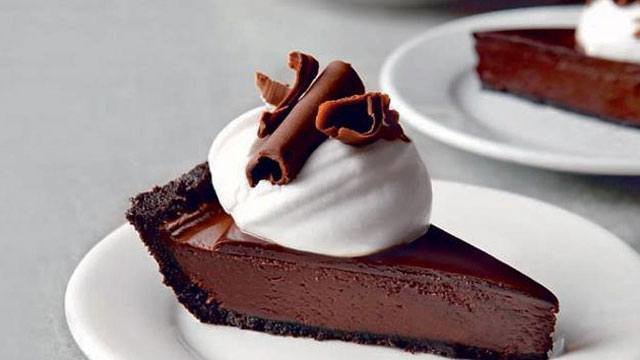 Dark chocolate is one of the purer forms of chocolate. Its intensity is matched only by the amount of cacao that's actually present the chocolate. It can be as intense and bitter as 90% cacao to as humble and mild as 50%. 
Whichever your preference, the darkness of these chocolate recipes is determined by how much you love the taste of chocolate. Tweak the recipe to use the kind love the most and you'll have dark chocolate dessert recipes that can't be topped by any other. 
Here are the dark chocolate recipes we think you should give into and make at home: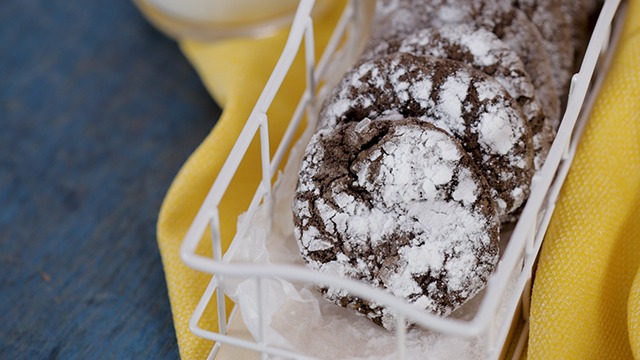 1 Dark Chocolate Crinkles Recipe 
When it comes to cookies, the crinkle is one of the most popular and well-loved chocolate recipes. It's the fudgy cousin of the brownie cookie but less intimidating to make and easier to achieve. However, the trick to the recipe is the chilling of the dough. While it's common sense to form these before it gets too hard to roll into balls, you'll have a hard time doing so with such a soft cookie dough. Instead, keep these as cool as possible before rolling into the powdered sugar so it can puff and then crack in the heat, creating those signature "crinkles" and fudgy interiors.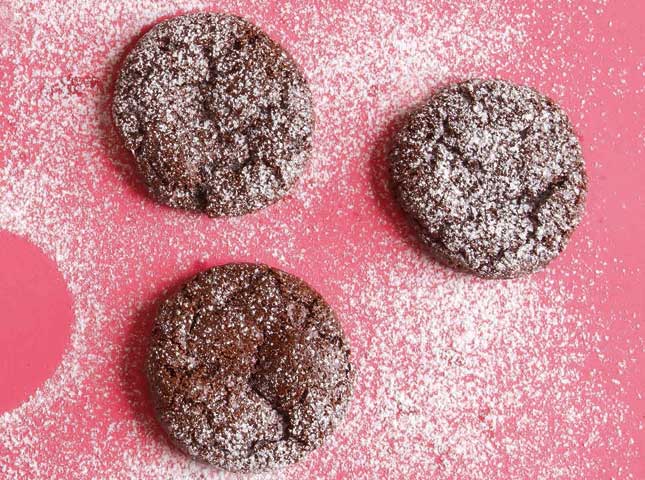 Dark Chocolate Crinkles
Posted in:
Recipe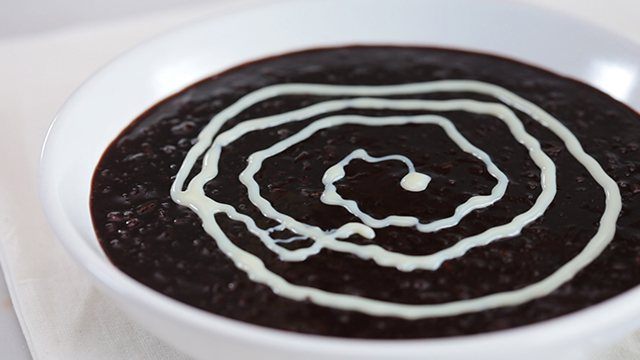 2 Dark Chocolate Champorado Recipe
Who doesn't love the idea of chocolate for breakfast? It's a legit reason to indulge first thing in the morning and it's rightfully filling and satisfying, too! This dark chocolate version is the best alternative for those who prefer their champorado or rice porridge without any milk to muddle up the chocolate flavor.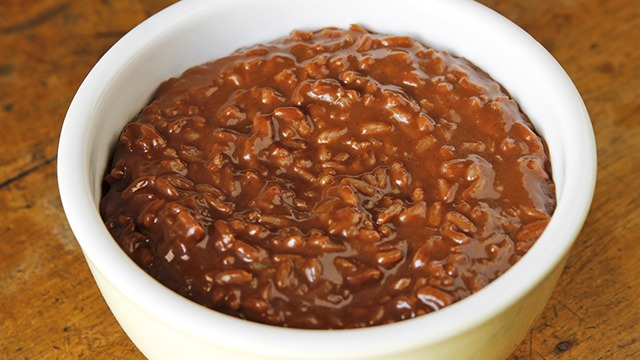 WATCH: How to Make Champorado
Posted in:
Cooking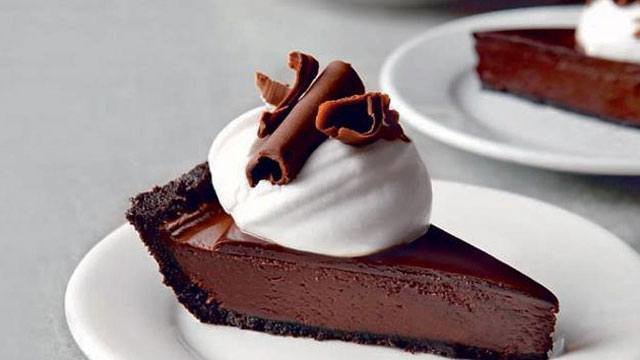 3 Dark Chocolate Truffle Pie Recipe 
Deep dark chocolate bars are celebrated in this humble pie. Made with dark chocolate melted in cream, and even more dark chocolate and cream to create a delicate ganache on top, this is the ultimate chocolate lover's dream pie. A healthy shaving of more dark chocolate on top to prettify it is just another way to make it extra indulgent.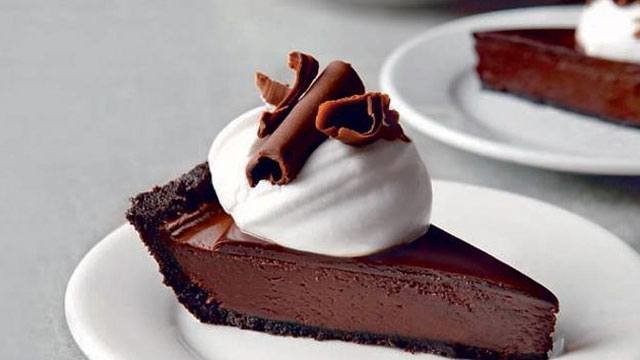 Dark Chocolate Truffle Pie
Posted in:
Recipe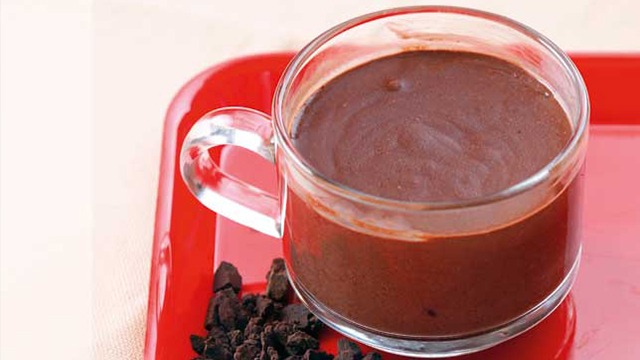 4 Dark Chocolate and Yogurt Mousse Recipe
Not all mousse recipes are alike and for this mousse recipe, it's made guilt-free by using yogurt instead of whipping cream. However, since yogurt doesn't whip as well as cream will, even when properly chilled, the traditional method of making mousse is used to make it airy and light.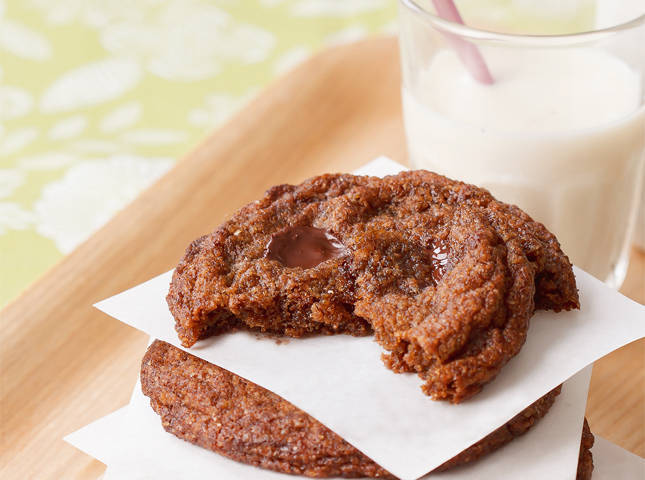 5 Dark Chocolate Chip Cookies Recipe
Chocolate chip cookies are common but what's not common is the kind of chocolate that is used in the cookie. Semi-sweet and milk chocolate chips hoard the shelves of the supermarket but if you can get your hands on some dark chocolate chips or buttons, you can have the dark chocolate cookies that satisfy your dark chocolate cravings.   
ADVERTISEMENT - CONTINUE READING BELOW
Recommended Videos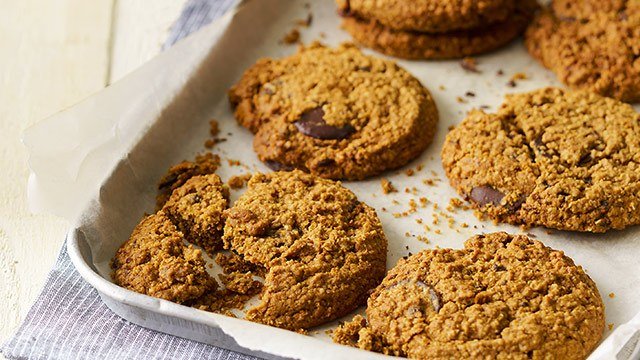 Dark Chocolate Oatmeal Cookies Recipe
Posted in:
Recipe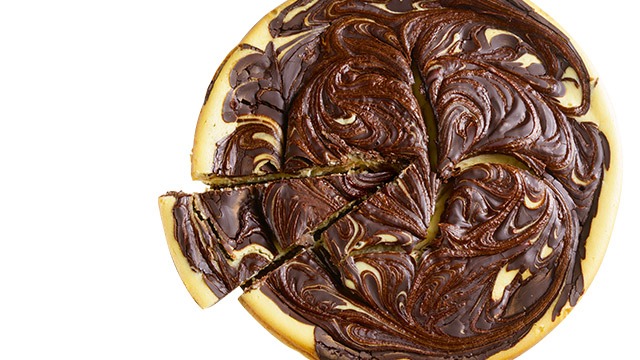 6 Dark Chocolate Cheesecake Recipe 
Few cheesecakes need any other flavor to enhance its richness, creaminess, and overall deliciousness. For the chocolate lover, they might make an exception for this cheesecake. Swirled with melted dark chocolate on top, you'd think this may not be a great pairing but you'll have to try it to see that chocolate and cream cheese can be partners in this decadent dessert.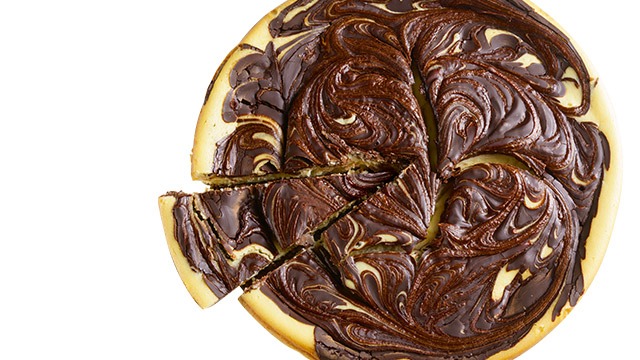 Dark Chocolate Cheesecake Recipe
Posted in:
Recipe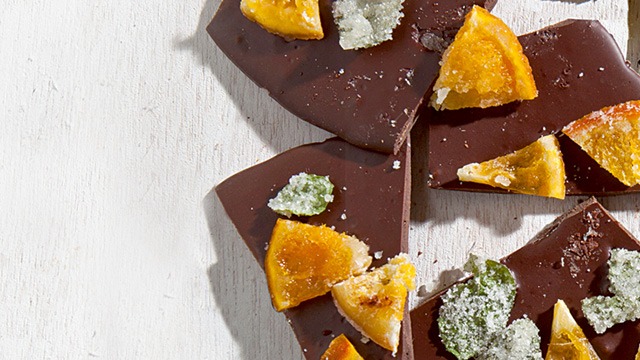 7 Dark Chocolate Bark Recipe 
For those who just love a good dark chocolate bar but can't find one to satisfy their taste, why not make your own? Grab the dark chocolate bar you love to eat the most and melt it down before topping or mixing in your other favorite dessert ingredients. Coconut, candied orange rinds, or even chunks of cacao nibs sprinkled on top to give it a nutty crunch can be better than any chocolate bar you pick up at the store.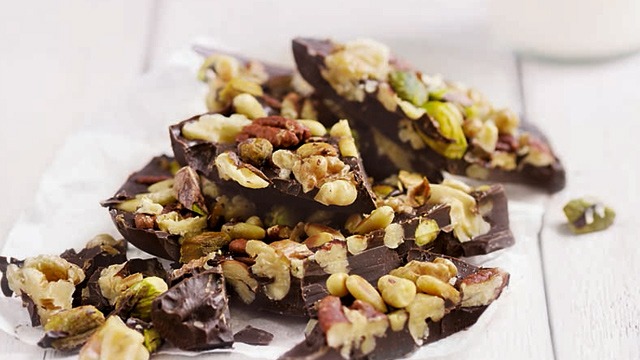 Dark Chocolate Bark Recipe
Posted in:
Recipe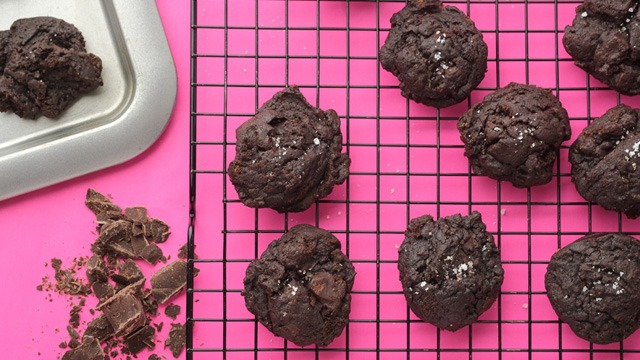 8 Dark Chocolate Cookies Recipe
Need a pure chocolate cookie that's nothing but chocolate? You've found the recipe you've been looking for! This dark chocolate cookie celebrates all there is to love about the silky candy: it's soft, chewy, studded with chunks (not chips!) of dark chocolate, and sprinkled with rock salt. Don't scrimp on the salt! It's what gives these cookies that delightful contrasting salty-sweet-bitter taste that make these super addictive!
Super Chunky Chocolate Cookie Recipe
Posted in:
Recipe
There are many kinds of chocolate that you can use in these recipes but while dark chocolate is the preferred bar to use in these recipes, you can use the kind that you like the best to make any of these chocolate recipes that dessert that you'll crave on a regular basis. Bookmark these recipes and you'll never have to look anywhere else again for your chocolate dessert fix. 
ALSO READ: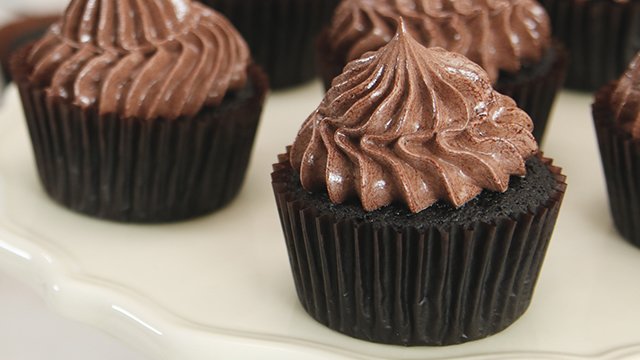 WATCH: How to Make Dark Chocolate Cupcakes
Posted in:
Baking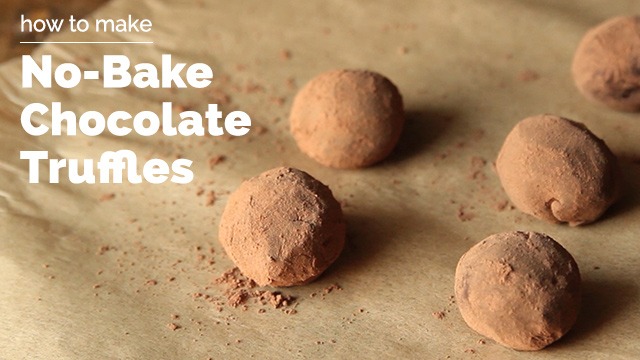 WATCH: How to Make Chocolate Truffles
Posted in:
Cooking
***
Thinking about what to cook next? Join our Facebook group, Yummy Pinoy Cooking Club, to get more recipe ideas, share your own dishes, and find out what the rest of the community are making and eating!
Got your own version of the classic dishes? Pa-share naman! Get your recipe published on Yummy.ph by submitting your recipe here!