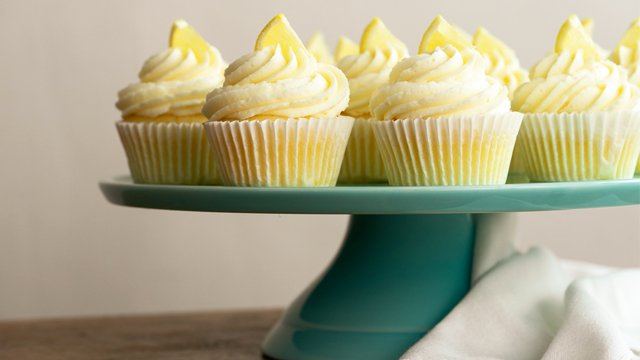 When it comes to baking, one of the most common recipe newbie bakers tackle are cupcake recipes. Cupcakes or mini cakes are exactly that: mini versions of the bigger cakes meant for sharing. The advantage of these mini cakes really lies in the individual portions these automatically come in and the generous amount of frosting that tops each one. 
Newbie bakers love cupcakes for its seemingly easier recipe than the more intimidating, bigger versions but in reality, these mini cakes take up more time and effort since each requires attention. That's 12 cupcakes that you need to frost instead of one big cake! 
If cupcakes are what you want to bake and want to tackle recipes that will improve your baking skills, these are the recipes you're going to want to try and perfect. Get out your icing bags and prepare to get creative with these delicious cupcakes recipes that just happen to look extra gorgeous, too.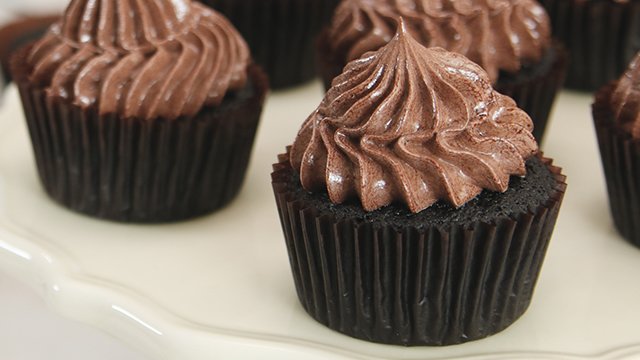 1 Dark Chocolate Cupcakes Recipe 
When it comes to dark chocolate cupcakes, these are the easy cupcakes that you're going to want to try. Luscious and dark, this recipe doesn't contain any milk so each bite is a taste of pure cocoa. Pair it with a silky cocoa buttercream and you're got a winning combination that's gorgeous as well as super delicious. This is the classic favorite that can win over anyone who loves their chocolate.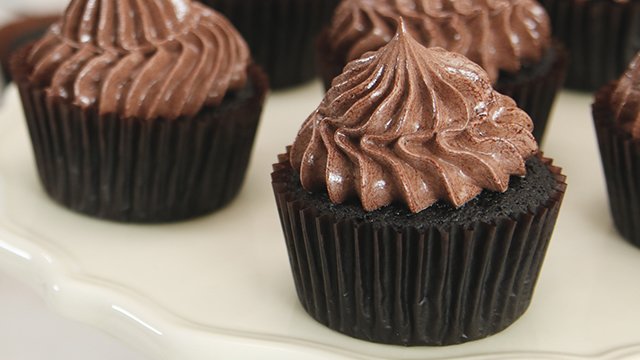 WATCH: How to Make Dark Chocolate Cupcakes
Posted in:
Baking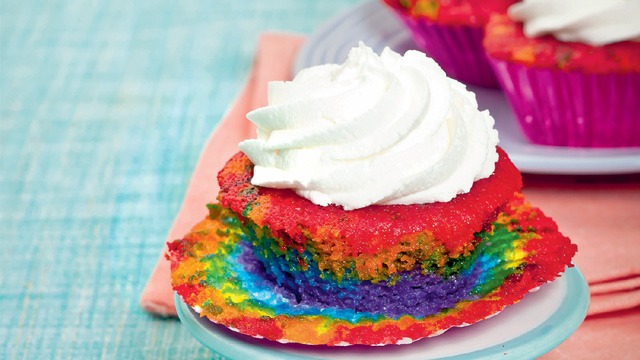 2 Rainbow Cupcake Recipe 
The gorgeous colors of these cupcakes should be enticing to anyone who is a fan of the rainbow trend! From the brilliant hues to the stark white frosting piped on top, these are essentially vanilla cupcakes with a bit of whimsy and fun added to them.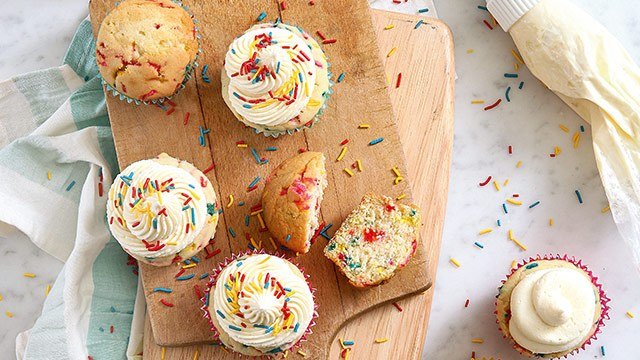 Rainbow Cupcakes Recipe
Posted in:
Recipe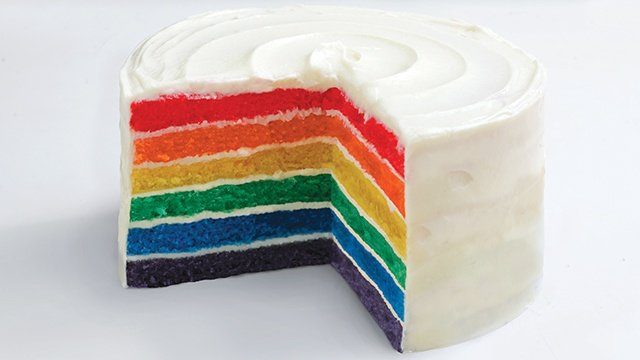 Rainbow Cake Recipe
Posted in:
Recipe

Rainbow Cupcakes
Posted in:
Recipe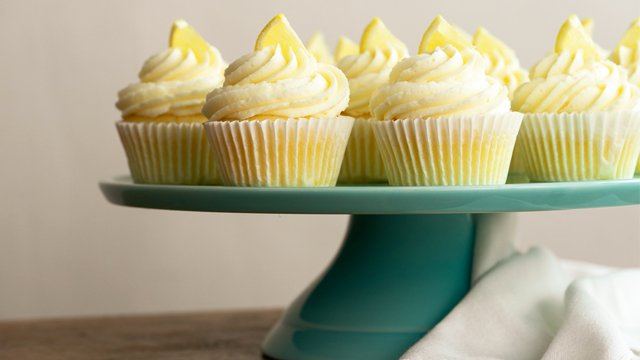 3 Lemon Cupcake Recipe
Are you a fan of the sharp tangy flavor of lemons? If you are, you'll love these lemon cupcakes. Topped with a lemony cream cheese frosting, it's a great partner to the intense and citrusy lemon flavor in every bite. You can do the same with oranges, too!
Want to give these cupcakes a touch of whimsy? Stir in some rainbow sprinkles into the batter before baking for bursts of color.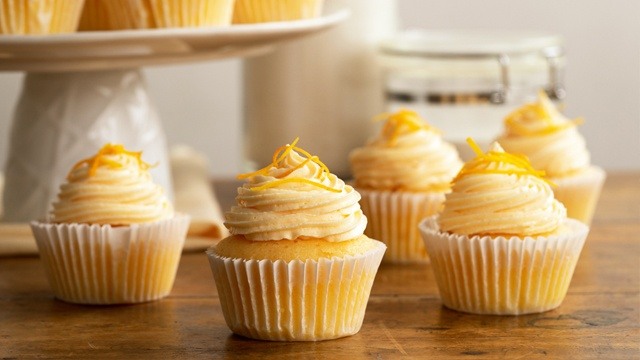 Orange Cupcakes Recipe
Posted in:
Recipe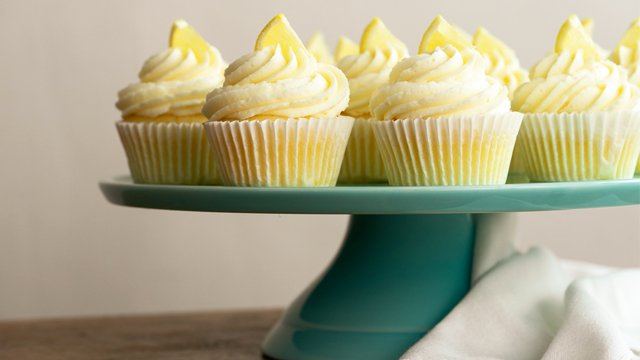 Lemon Cupcakes Recipe
Posted in:
Recipe
Lemon Funfetti Cupcakes Recipe
Posted in:
Recipe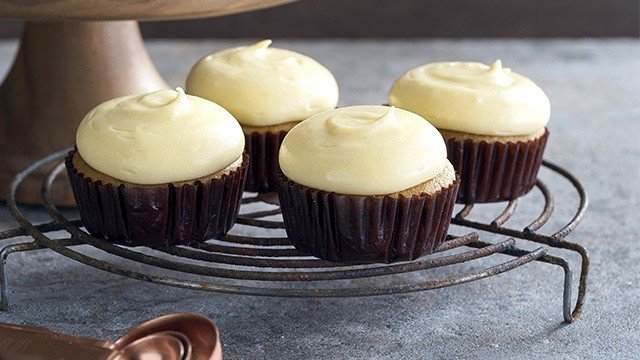 4 Butternut Squash Cupcakes Recipe 
When one thinks of cupcakes, one doesn't think of butternut squash in the same thought process. That's why these are a surprise! These butternut squash cupcakes are luscious and soft and even if you might think the butternut squash isn't a good idea, the spices in them will make you think of how delicious a carrot cake is and maybe change your mind. The cream cheese frosting should help make you want to give it a taste, too.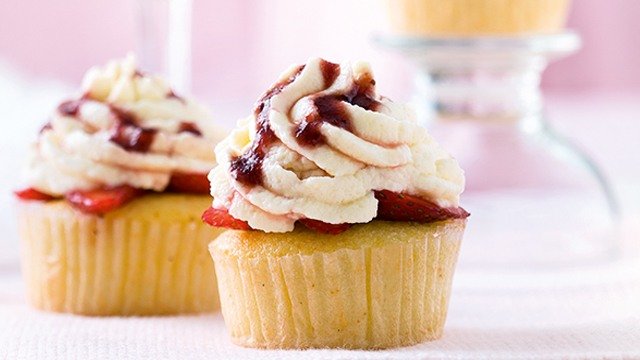 5 Olive Oil Cupcakes Recipe  
Many recipes for cakes and cupcakes contain oil as an ingredient. For those who have delicious olive oil in their kitchen and love its flavor, this recipe is the cupcake recipe that strives to make its flavor stand out. By using olive oil instead of a neutral-tasting oil such as corn, canola, or even vegetable oil, you not only get a super moist cupcake, you also get a savory flavor that's unlike any other cupcake you may ever taste. 
ADVERTISEMENT - CONTINUE READING BELOW
Recommended Videos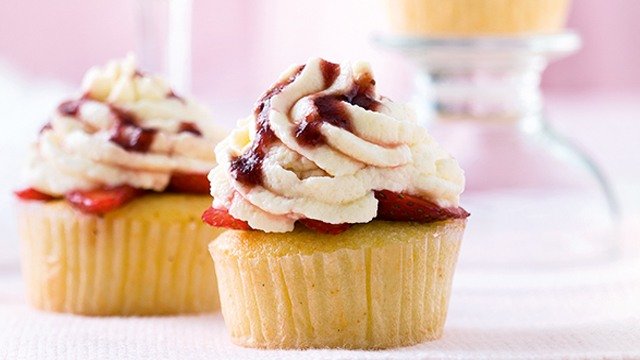 Olive Oil Cupcakes Recipe
Posted in:
Recipe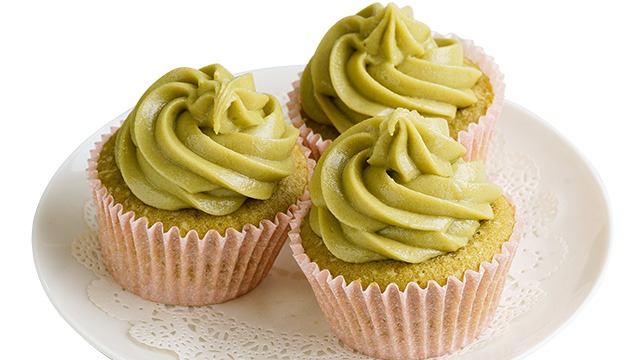 6 Matcha Tea Cupcakes Recipe 
The milk tea craze has many people adoring different kinds of tea. For those who love the strong flavor of matcha or green tea, these vanilla cupcakes get a dose of the green powder stirred into both the cupcake batter as well as the frosting for an extra dose of tea flavor.     
Matcha Cupcakes with Frosting
Posted in:
Recipe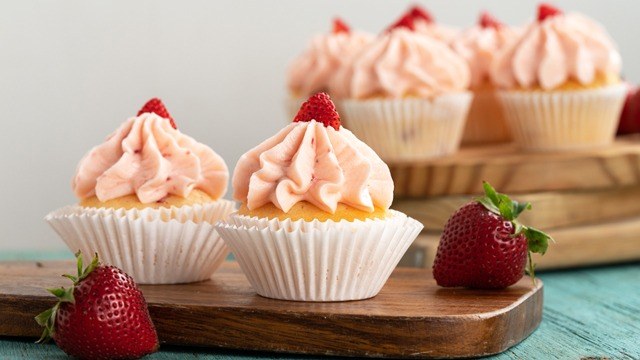 7 Strawberry Cupcakes Recipe 
Strawberries are one of the most fragrant fruits, and it's a well-loved flavor for many desserts. However, the cost of strawberries sometimes means there are shortcuts taken to cut costs. When it's homemade, you know exactly what goes into your dish and for this strawberry cupcake recipe, fresh strawberries are what you need to make these the standout cupcakes you want to bite into.
No fresh strawberries? Use frozen strawberries!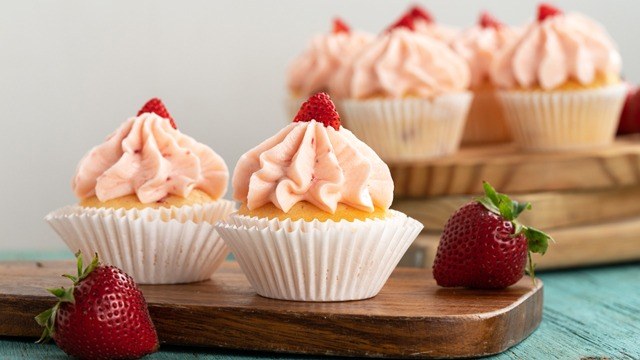 Strawberry Cupcakes Recipe
Posted in:
Recipe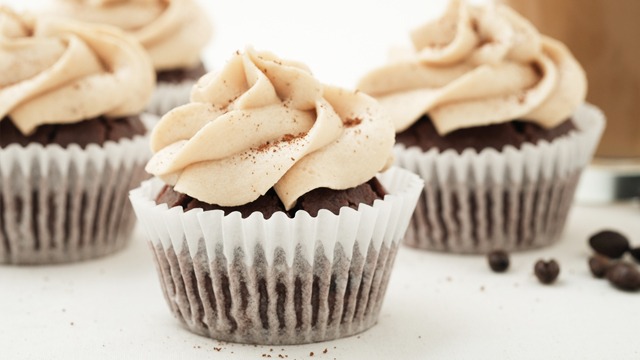 8 Mocha Cupcakes Recipe  
Mocha is that magical flavor that is not quite coffee, but it's not quite just chocolate either. It's a flavor that's a perfect marriage of two distinct flavors that surprisingly complement each other very well! In cupcake form, these create a flavor that satisfies both tastes and makes a great accompaniment to any hot beverage you may want to drink with it.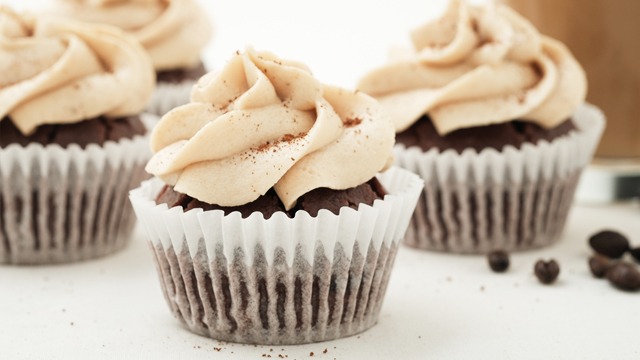 Mocha Cupcakes Recipe
Posted in:
Recipe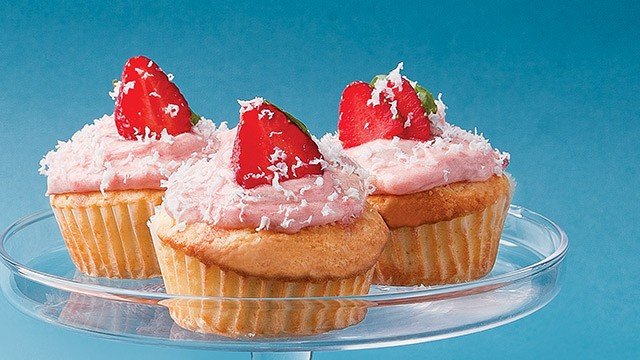 9 White Chocolate Cupcakes Recipe  
Not everyone loves chocolate but there is no denying that those who don't fancy the dark lure of traditional chocolate are fans of white chocolate. The white chocolate is the main ingredient in the cupcakes, and it's a delightful complement to the strawberry frosting that tops each one.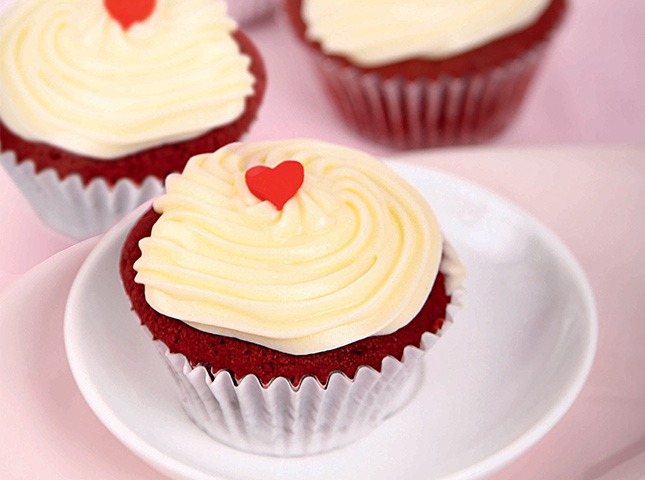 10 Red Velvet Cupcakes Recipe 
You can't talk about cupcakes without talking about the red velvet cupcake. This trendy cupcake started the red velvet craze almost a decade ago and its popularity hasn't waned in the least! The cream cheese frosting may have something to do with the popularity but a bite will tell you exactly why this luscious cupcake, with its velvety texture, is so well-loved until today.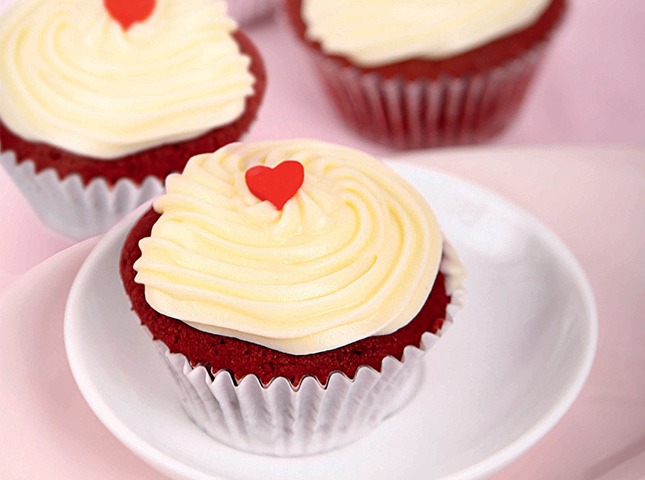 Red Velvet Cupcakes Recipe
Posted in:
Recipe
Are you going to try any of these cupcake recipes? We hope you do! These are some of our favorite cupcake recipes through the years that we can guarantee are delicious, each to make, and can be gorgeous additions to any celebration you're throwing. Give these a try for a taste of a cake that's perfectly portioned just for you. 
ALSO READ: 
***
Thinking about what to cook next? Join our Facebook group, Yummy Pinoy Cooking Club, to get more recipe ideas, share your own dishes, and find out what the rest of the community are making and eating!
Got your own version of the classic dishes? Pa-share naman! Get your recipe published on Yummy.ph by submitting your recipe here!