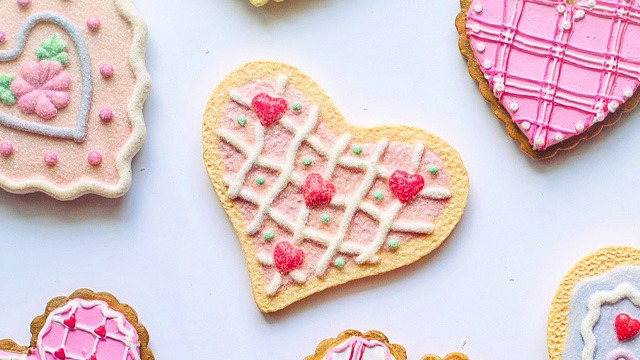 Products recommended on our website are independently selected by editors. If you buy something through our links, Summit may earn an affiliate commission at no extra cost to you.
Make anyone's heart grow fonder with food shaped like hearts! These desserts make fantastic treats to gift to your significant other. After all, food that you make always makes anyone feel that much more special than a store-bought version.
To make these desserts however, you might need a few specialized equipment such as heart-shaped cookie cutters like these: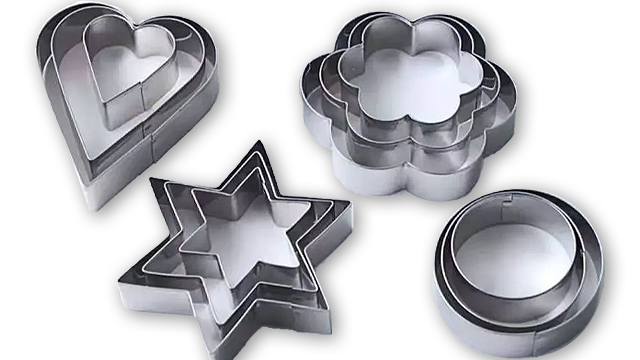 These cookie cutters come in a set of four different shapes each in three different sizes. That means you get 12 cookie cutters in total! For under P50, that's a deal we know you won't need to think twice about, especially if you're in the mood to show your love to your SO.
BUY HERE: 12pcs set cookie cutters stainless steel, P48.02, Lazada
BUY HERE: lucky 7 1Set/12Pcs Stainless Steel Cake Cookie Cutter, P49, Shopee
Are you ready and prepared to make some delicious desserts to win over your love?
Here are 5 recipes of food shaped like hearts to show you care:
1 No-Bake Strawberry Cheesecake Recipe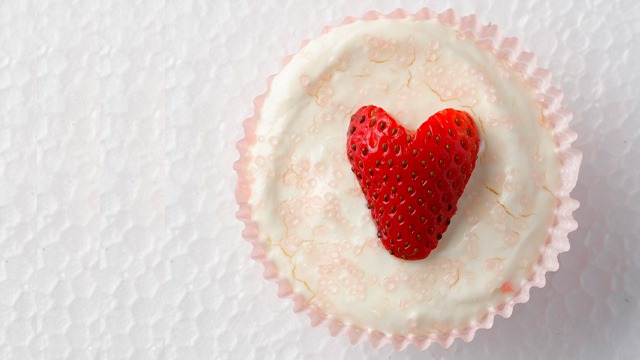 How can you stay unaffected when you're presented with a mini cheesecake this adorable? Plus, it's really easy to make! The cheesecake is a no-bake recipe and topped with a sprinkle of pink-colored sugar and a heart-shaped strawberry, you know someone made an effort to show you that you're special.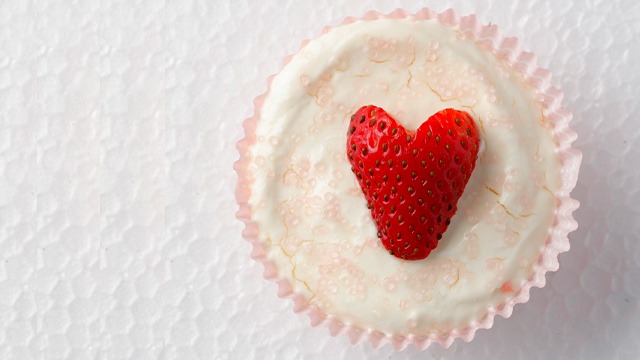 No-Bake Strawberry Cheesecake Recipe
Posted in:
Recipe
2 Basic Sugar Cookies Recipe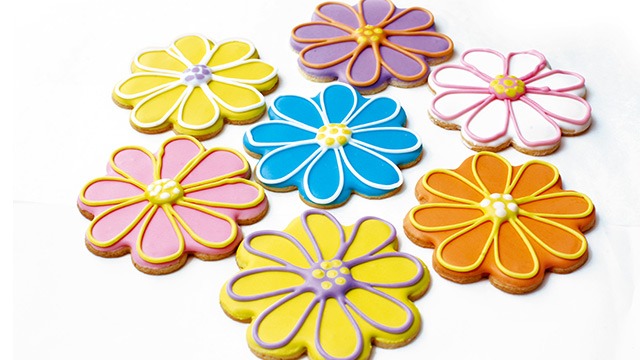 Sugar cookies are the basic sugar cookie recipe many new bakers learn so they can practice their decorating. For Valentine's, you can make heart sugar cookies to not only showcase your art skills with the royal icing but also use the large flower cookie cutter to make a bouquet of edible flowers, too!
ADVERTISEMENT - CONTINUE READING BELOW
Recommended Videos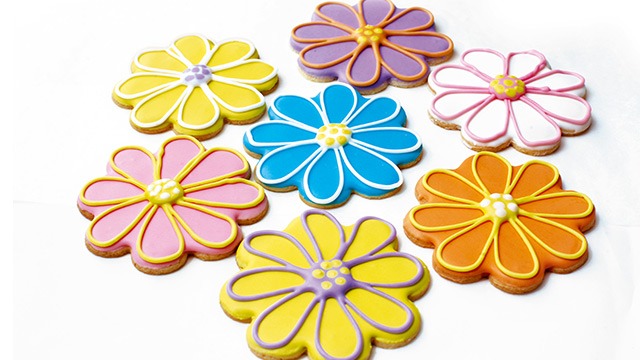 Basic Sugar Cookies Recipe
Posted in:
Recipe
3 Fudgy Heart Brownies Recipe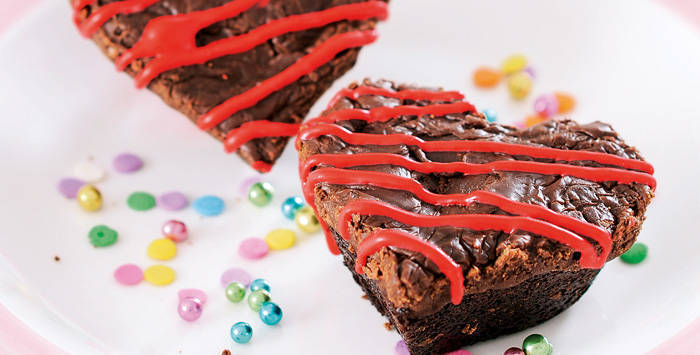 Sometimes all you need are the cookie cutters to make anything more festive for a season. For Valentine's, use the cookie cutters to cut these fudgy heart brownies into your desired shapes instead of squares. You can use the other shapes for other occasions just as easily!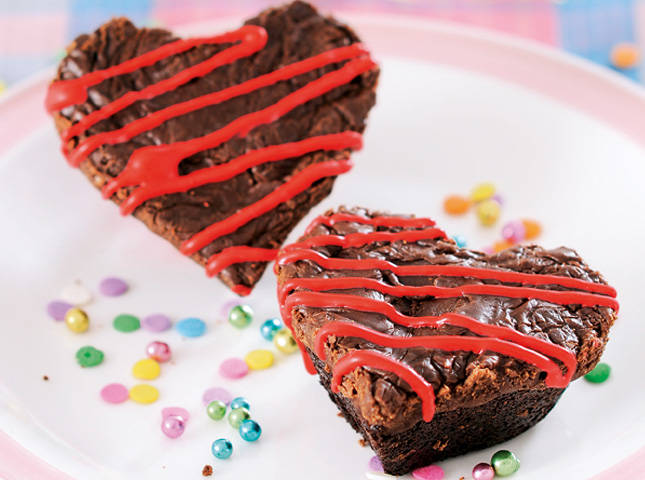 Fudgy Heart Brownies
Posted in:
Recipe
4 Chocolate-Dipped Palmiers Recipe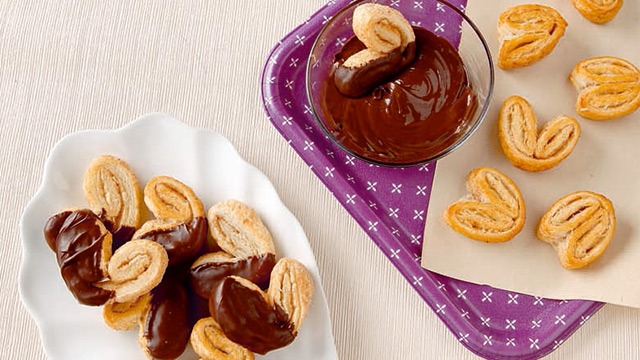 Pastries can be intimidating to make from scratch so it's wonderful to know that you can buy it already made and ready to use from your nearest supermarkets now. Check out the frozen food section to look for frozen puff pastry so you can make these easy chocolate-dipped palmiers that naturally look like hearts! Just give them a dip in melted chocolate for that touch of irresistibility!
BUY HERE: Kawan Puff Pastry Square, P165, Shopwise (via GoCart)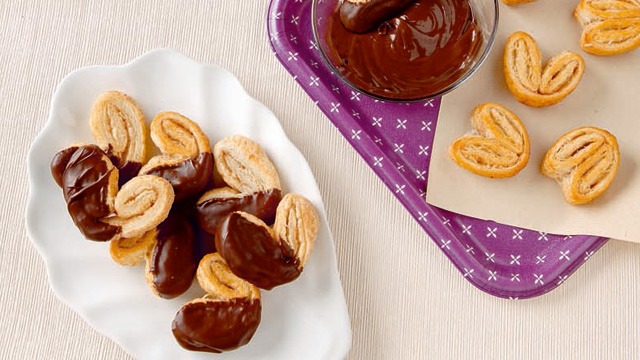 Chocolate-Dipped Palmiers
Posted in:
Recipe
5 Nutella-Filled Cookies Recipe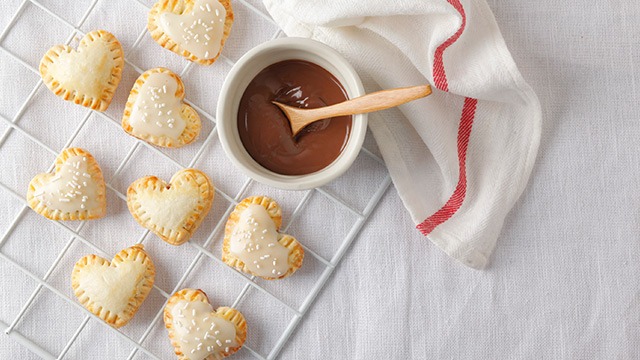 These cute little cookies should also give you love vibes, too, especially if you adore Nutella! These cookies are stuffed with a dollop of the chocolate-hazelnut spread. The cookie dough is an easy shortbread cookie and the glaze is even easier to make. These heart-shaped Nutella-filled cookies are really begging you to give them away to someone special!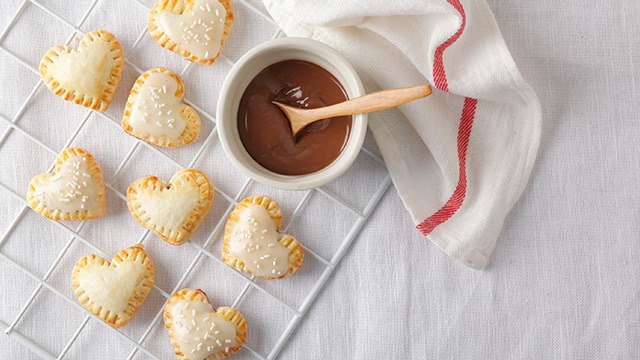 Nutella-Filled Cookies Recipe
Posted in:
Recipe
6 Heart-Shaped Shortbread Cookies Recipe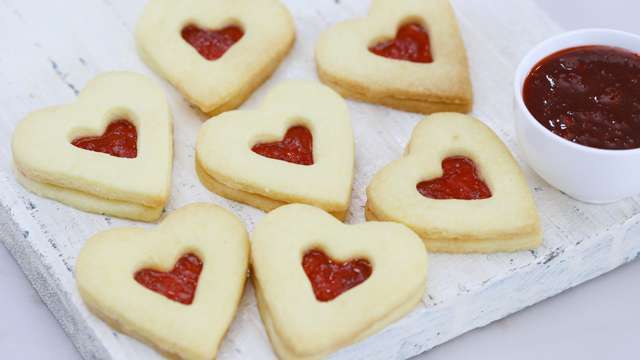 Shortbread cookies are one of the easier cookie doughs to make. It's hard to mess it up! The worse you can do is allow the dough to warm too much and you end up with cookies too soft to hold their shape. Despite that, we're still sure they will be delicious once baked!
To make these heart-shaped shortbread cookies, you'll need 2 of the heart-shaped cookie cutters, one big and one small to create the stained glass design that you see. We used strawberry jam but you can switch it up and use blueberry, orange, raspberry, or even mango jam that you made yourself.
7 Homemade Marshmallows Recipe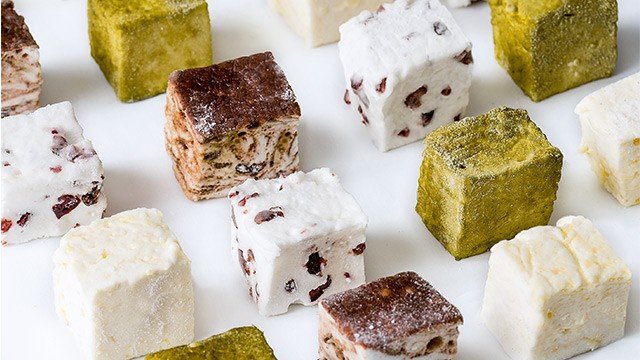 We did say previously that cookie cutters can be all you need. That is exactly the case here since marshmallows make fantastic gifts to anyone who has a serious sweet tooth. If you're making homemade marshmallows, these become vessels for flavors that you won't find elsewhere! Try adding chopped nuts, shaved chocolate, or a combination of both to the sticky mixture before letting it set. Then use the heart cookie cutters again to make the shapes you need.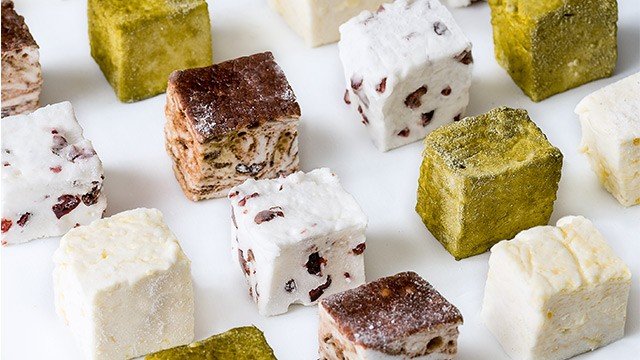 Homemade Marshmallows Recipe
Posted in:
Recipe
Need a few more ideas on what you can bake for your heart's love? Here are four more recipes that should get them falling in love with you more:
Links are updated regularly and as much as possible, but note that products can run out of stock, discounts can expire, and listed prices can change without prior notice.
***