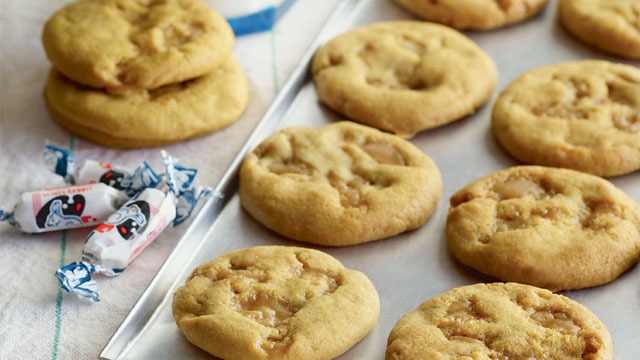 What candy did you grow up eating? Was it the rice-paper wrapped White Rabbit butterscotch candies or the crumbly peanut chocolate piece of Chocnut? Perhaps it was something else, like the candy-coated rounds with the white "M" on each piece? 
Whatever candy you grew up with, from the imported bars of chocolate to the local sweets that are uniquely Pinoy,  we're sure you have fond memories of these delicious candies and sweets. Relive your favorite candies with these desserts: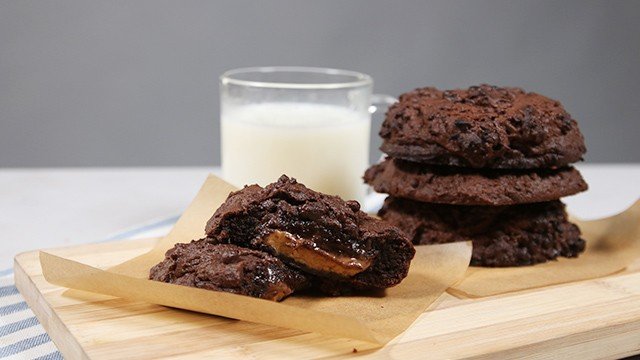 1 Toaster Oven Peanut Butter Cup-Stuffed Chocolate Cookies Recipe 
It's hard to beat a good chocolate cookie, even more so when it's stuffed with a peanut butter cup like these are.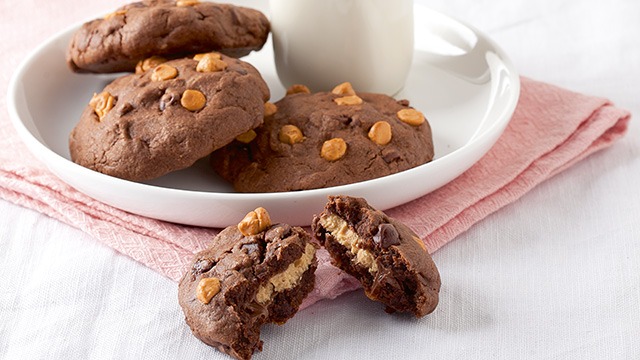 Toaster Oven Chocolate Cookies Recipe
Posted in:
Recipe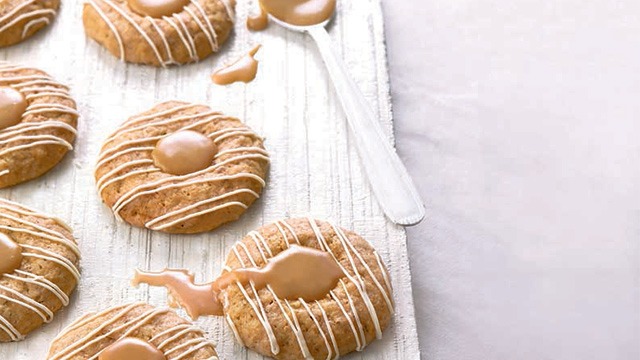 2 Toasted Walnut Cookies with Toffee Centers Recipe 
If you love peanuts, then you should try these walnut cookies. The nuts are toasted to give each cookie even more walnut flavor, and these flavors are complemented by the gooey toffee candy centers.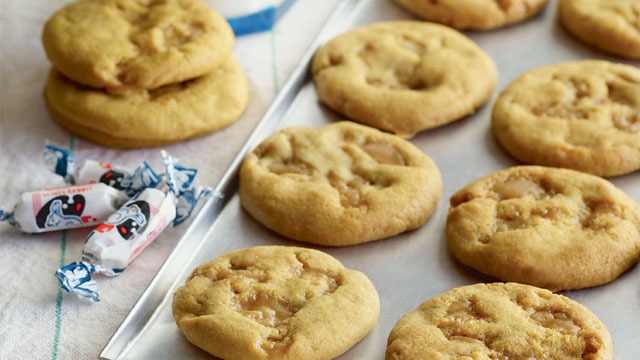 3 White Rabbit Cookies Recipe 
The White Rabbit ice cream brought back the craving for this candy, but these toffee candies are more than just delicious. It's iconic, too.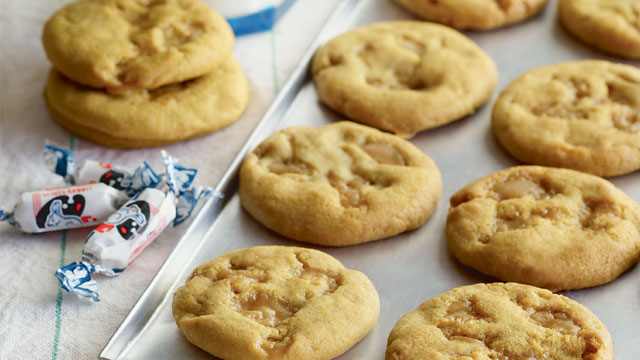 White-Rabbit Cookies Recipe
Posted in:
Recipe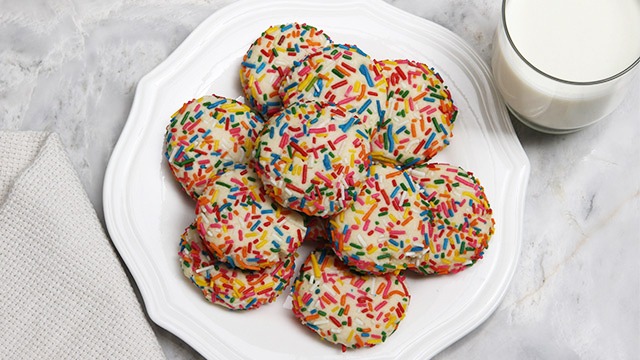 4 Funfetti Cookies Recipe 
If you love sprinkles when you were a kid, then these cookies are for you! Chockfull of those colorful vermicelli strands, you can dress up any cookie recipe to be just as colorful with these stirred right into the batter before baking. 
ADVERTISEMENT - CONTINUE READING BELOW
Recommended Videos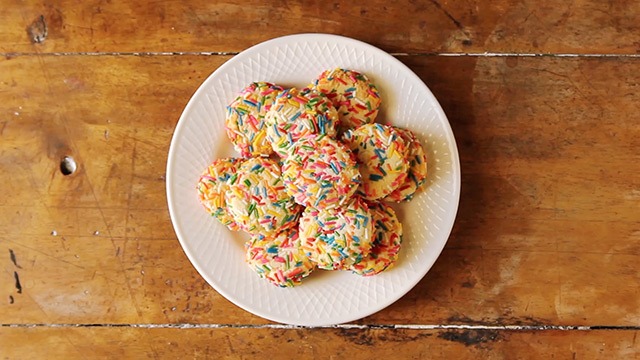 WATCH: How to Make Funfetti Cookies
Posted in:
Baking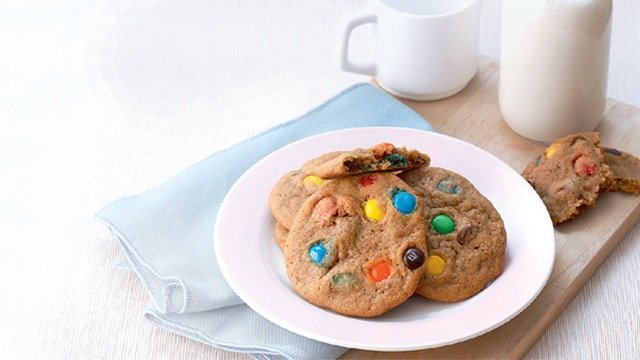 5 Chocolate Candy Cookies Recipe  
These have to be the classic cookie-candy combo that many of us remember! Colorful candy-coated chocolate buttons are stirred into what should be a chocolate chip cookie batter instead of the chocolate chips, and it's a colorful substitute.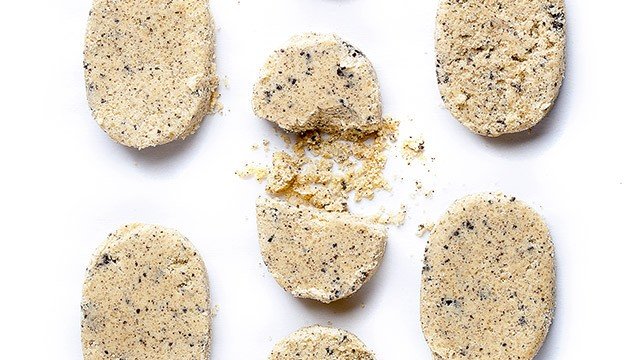 6 Cookies and Cream Polvoron Recipe 
Crushed chocolate sandwich cookies aren't just for making crust! The crushed cookies are also delicious when used as the main flavoring of these buttery, no-cook cookies.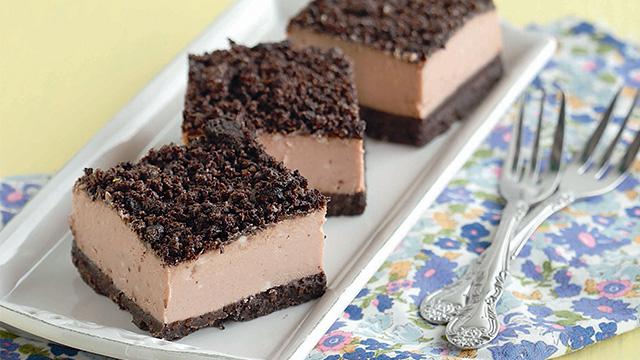 Oreo Cheesecake
Posted in:
Recipe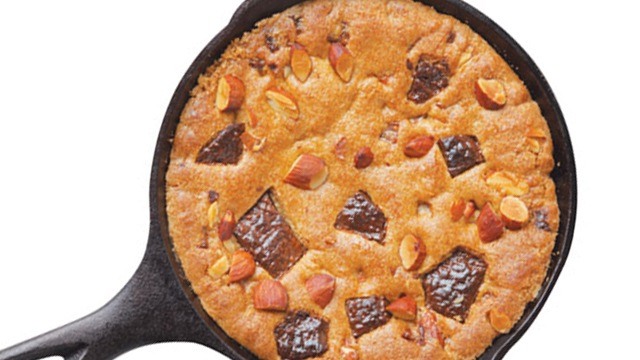 7 Milk Chocolate and Almonds Skillet Cookie Recipe 
When using candy, there's no need to actually stir it in. You can do what this recipe suggests and use it as a topping so you can see exactly what you're biting into.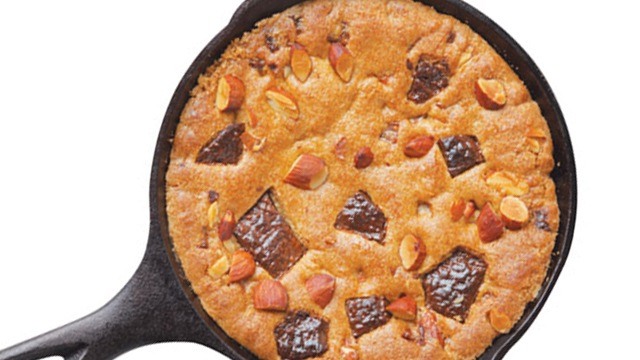 Milk Chocolate and Almond Skillet Cookie
Posted in:
Recipe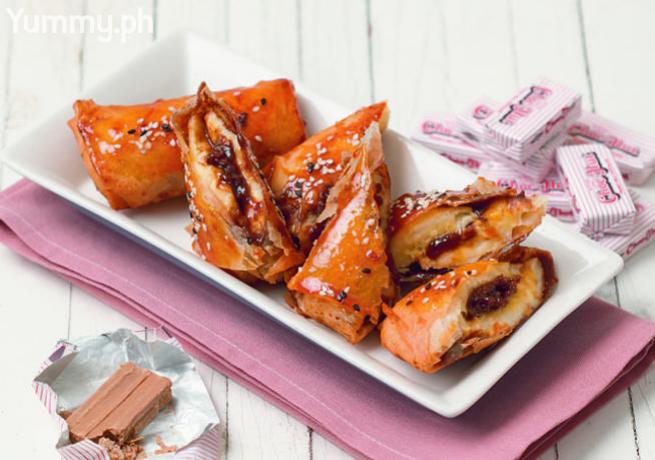 8 Chocnut Turon Recipe
How can you go wrong when you pair peanuts and chocolate? The beloved Pinoy candy is what makes this turon recipe even more irresistible!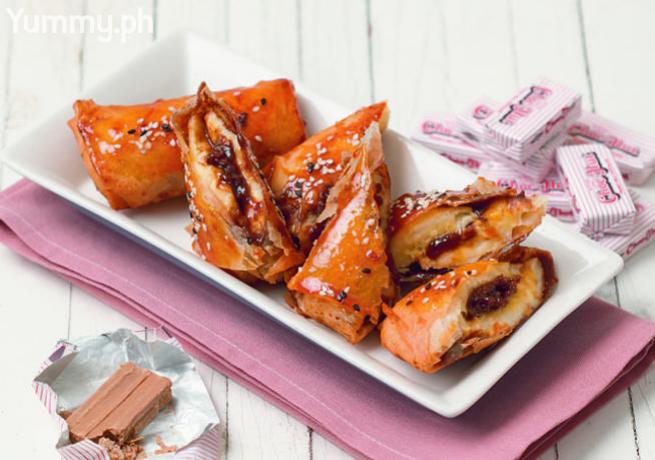 Chocnut Turon Recipe
Posted in:
Recipe
There are so many candies out there that are delicious. There's no reason not to indulge once in a while to satisfy your sweet tooth. 
ALSO READ: