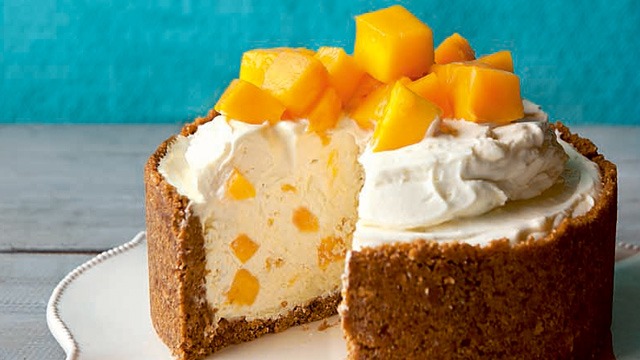 There are few things as indulgent as whipped cream—airy, milky, melt-in-your-mouth delicious. If you love whipped cream, these easy no-bake recipes make the best use of your fave baking ingredient: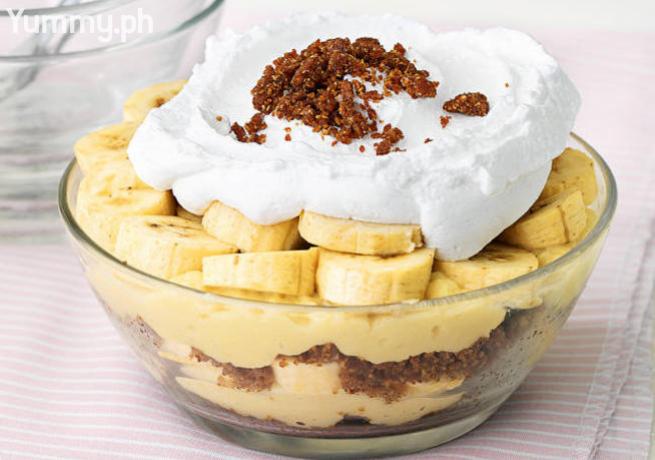 1 No-Bake Banana Cream Pie Cupcakes Recipe
What's great about this recipe is that you can make it all year-long since bananas are always in season. The bright, vibrant flavor of banana goes so well with the creaminess of this pie.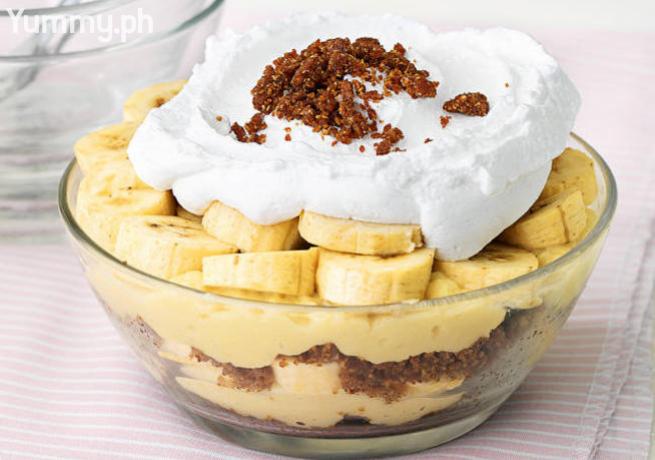 No-Bake Banana Cream Pie Recipe
Posted in:
Recipe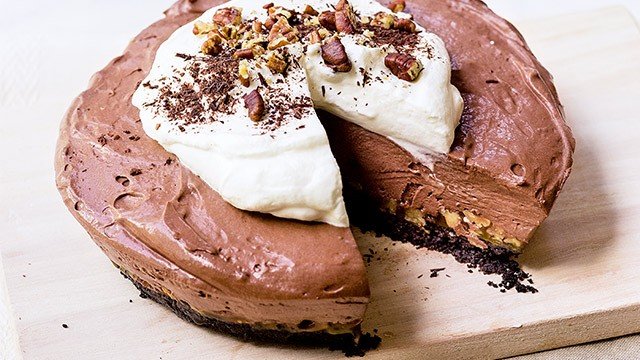 2 No-Bake Chocolate Pecan Pie Recipe
Do you love turtle pie? How about a chocolate-y creamy, airy mousse? This recipe brings those two together. This delightful treat has all the goodness of whipped cream and the mixture of deep, delicious flavors of pecan, caramel, and chocolate.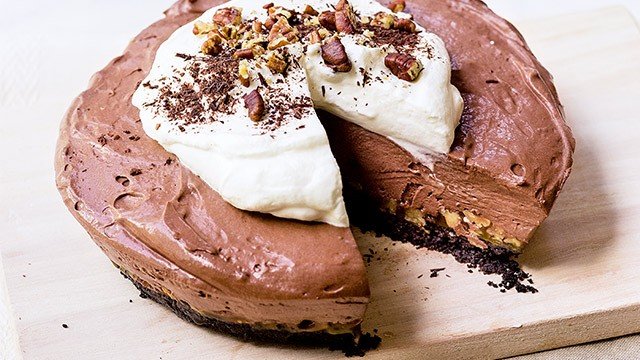 No-Bake Chocolate Pecan Pie Recipe
Posted in:
Recipe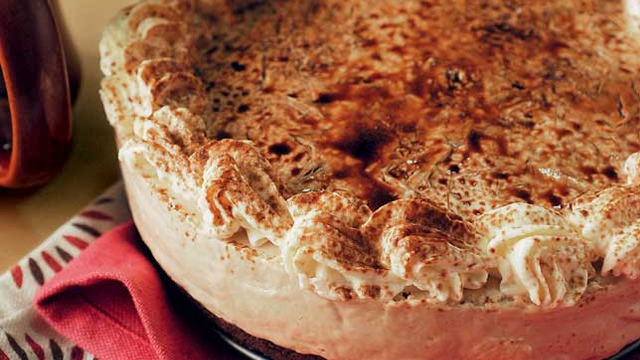 3 No-Bake Cappuccino Cheesecake Recipe
Like any good cup of cappuccino, the foamy top is essential. Its contrasting lightness to the bold flavor of coffee is part of what really makes it delicious. With this cake, you get that same foamy, airy confection with the use of whipped cream in one decadent slice of cake.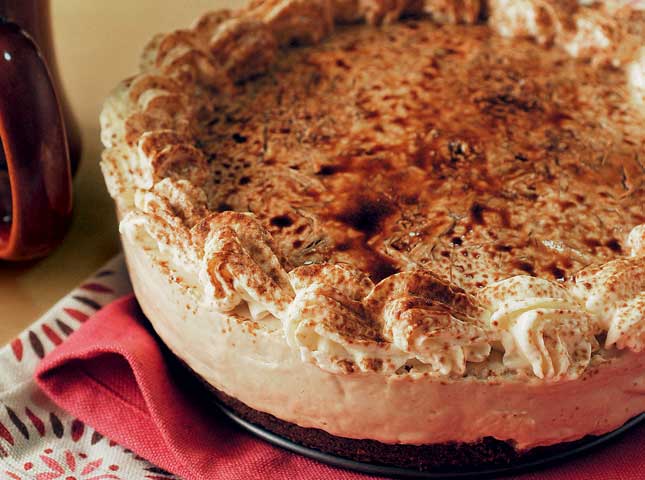 No-Bake Cappuccino Cheesecake
Posted in:
Recipe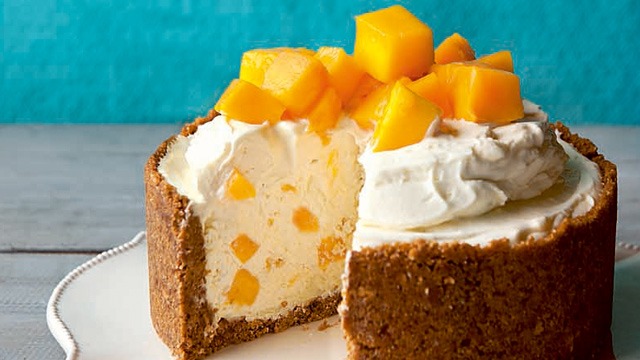 4 No-Bake White Chocolate Mango Cheesecake Recipe
There are so many mangoes and cream recipes out there for a reason: it's so delicious! The copious amounts of rich cream mixed with white chocolate in this recipe serve to frame the brilliant sweetness of mangoes.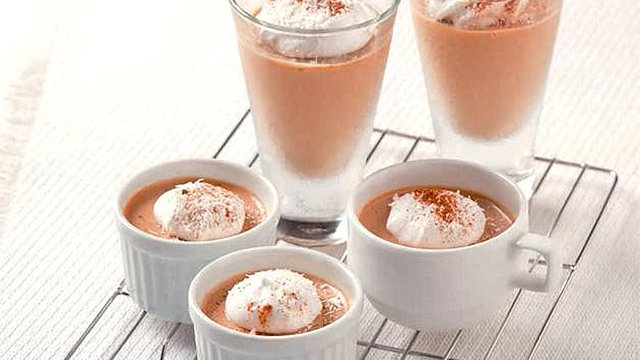 5 Nutella Panna Cotta Recipe
Everyone has a weakness for hazelnut-infused chocolate. It's simply the perfect combination: the nutty, complex notes of hazelnut is a dream when paired with bittersweet chocolate. Add in airy cream, and you've got a trinity of flavors and textures that'll have you obsessed.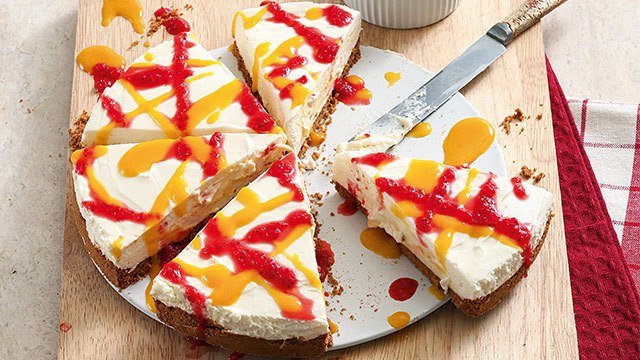 6 No-Bake Strawberry and Mango Cheesecake Recipe
This cheesecake's richness is cut by the sweet-tart strawberry and mango coulis. It's a delicious combo that lets you finish a whole slice without being overwhelmed by creamy flavors. 
ADVERTISEMENT - CONTINUE READING BELOW
Recommended Videos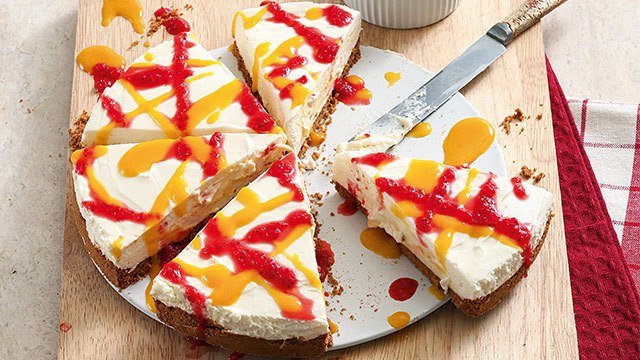 No-Bake Strawberry Cheesecake Recipe
Posted in:
Recipe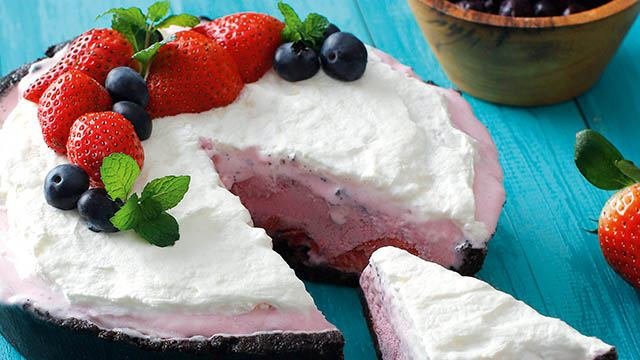 7 No-Bake Frozen Berry Pie Recipe
In this recipe, the tartness of different berries mixes with the mellowness of cream to get that perfect balance of sweet and tart in every silky slice. If you're wondering where you can get fresh berries, look to the weekend markets, the frozen produce section of your local supermarket, and even online! You can get them from a variety of online shops! It's a great time to indulge in food.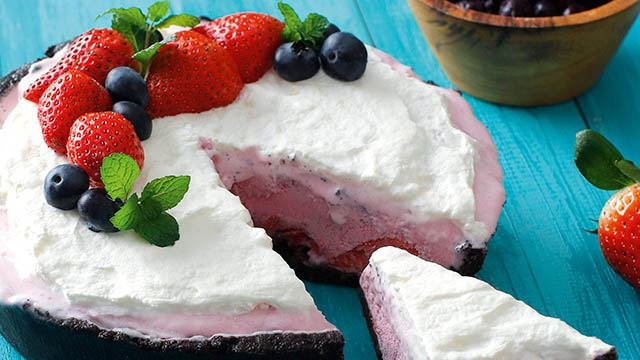 No-Bake Frozen Berry Pie Recipe
Posted in:
Recipe
ALSO READ: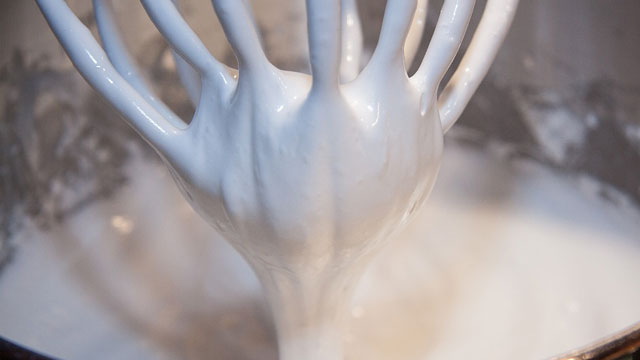 You Over-Whipped Cream, What Do You Do?
Posted in:
Baking