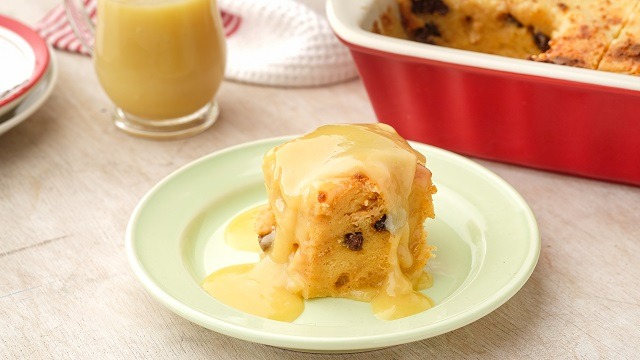 One of the kitchen ingredient staples for desserts that you'll find in many Pinoy kitchens has to be the all-purpose cream. This super versatile ingredient is used in cooking, baking, and recipes in between as well. No-bake and no-cook dessert recipes will be made better with the shelf-stable cream. 
When Christmas comes around, desserts are usually the most anticipated dishes on the table. One of the most common desserts you'll find is the fruit salad and the leche flan. However, if you're tired of these creamy dessert recipes and want to try another dessert that delivers the creaminess that people expect, here are creamy dessert options that you might want to try: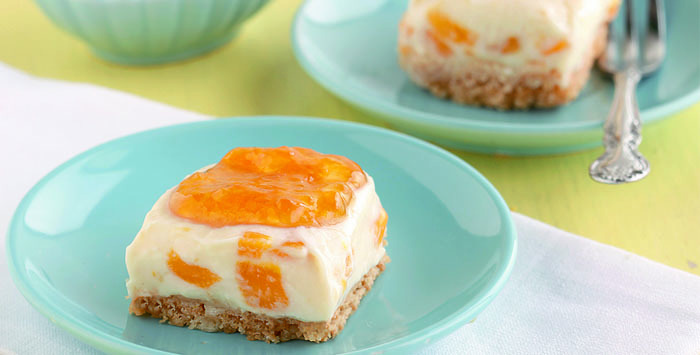 1 Mango Cream Cheesecake Recipe 
Cheesecakes are now a classic dessert for any occasion, including Christmas. So, if you're going for a fruity version of a cheesecake that's super easy to make and creamy, this version has mango chunks stirred into the cream cheese filling and topped with mango jam. What makes this no-bake cheesecake extra special for the holidays is the crust is made from otap.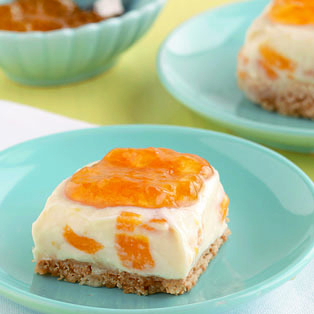 Mango Cream Cheesecake
Posted in:
Recipe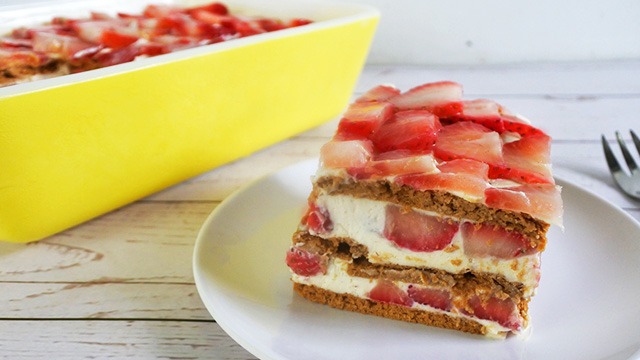 2 Strawberry Graham Cake Recipe 
Graham crackers are a classic no-bake ingredient. It's the ingredient many of us use for the mango float and for the crust of cheesecakes when crushed finely. If you have an obsession with strawberries, this version of the mango float but using strawberries can be the Noche Buena dessert you may want to present.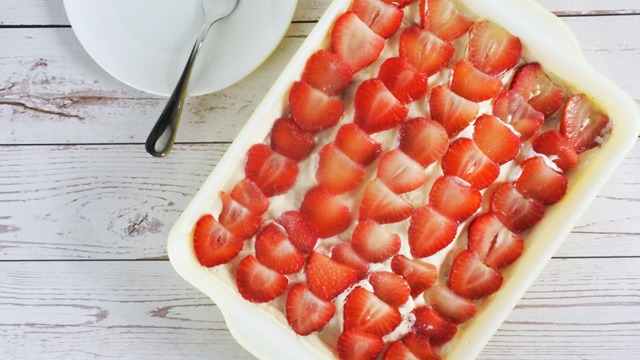 Strawberry Graham Cake Recipe
Posted in:
Recipe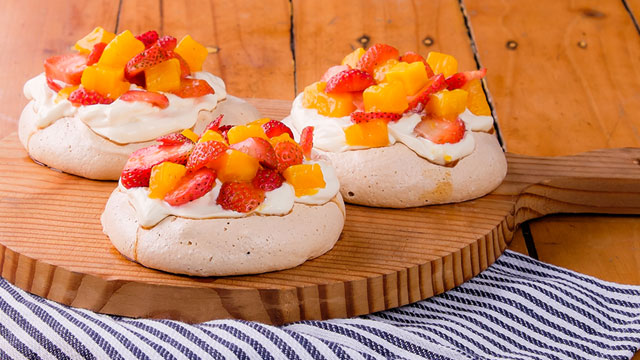 3 Brown Sugar Pavlova Recipe 
Pavlova is basically a huge meringue. There's no pushing it into a piping bag and forming little mounds of cookies. Instead, you pile it into a soft cloud with a spoon and bake these until crackly on the outside and soft and chewy on the inside.
ADVERTISEMENT - CONTINUE READING BELOW
Recommended Videos
The pièce de résistance of this dessert is the creamy whipped cream on top and the variety of fruits loaded with it. You get a creamy, fruit, and crunchy dessert.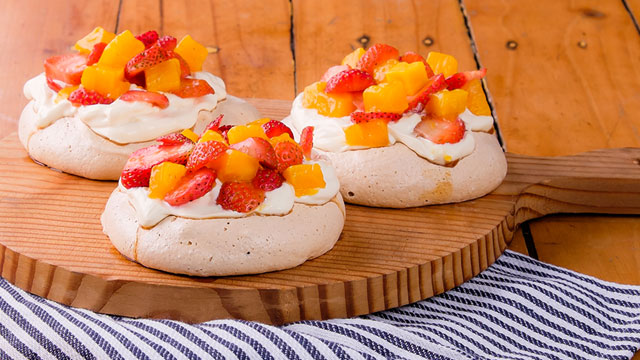 Brown Sugar Pavlova
Posted in:
Recipe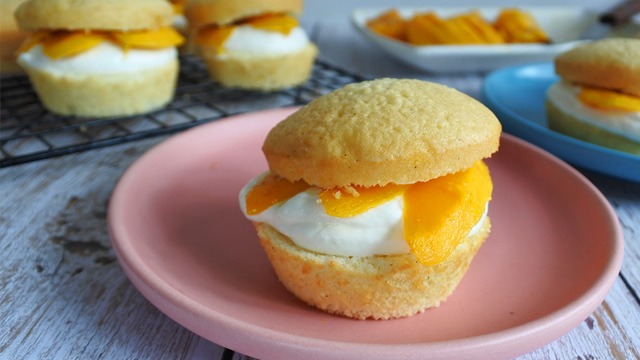 5 Mango Shortcake Recipe 
A shortcake is really a cake or a biscuit with a whipped cream topping and is commonly filled with fruit, the most popular being strawberries. You don't need to hunt down strawberries for this dessert and instead, use the local mangoes which are an equally delicious fruit. 
What makes this unique is that it's made with a from-scratch chiffon cake made into a cupcake or a mamon. This instantly makes it familiar to make and draws in those who do not want to bake and use a ready-made mamon instead.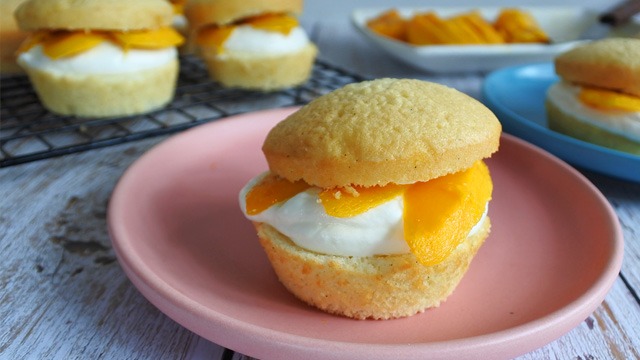 Mango Shortcake Recipe
Posted in:
Recipe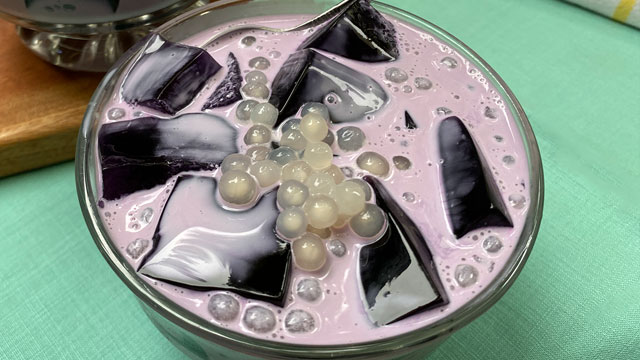 6 Creamy Ube Jelly Recipe 
Ube is a creamy ingredient already but you can deliver a creamy dessert in an easy and delicious cup that's going to be a hit for anyone who loves the simplicity of the buko pandan. This ditches the green jelly and capitalizes on the gorgeous lavender hue that ube gives its desserts. The creamy dessert has ube jelly and sago pearls to make it irresisible.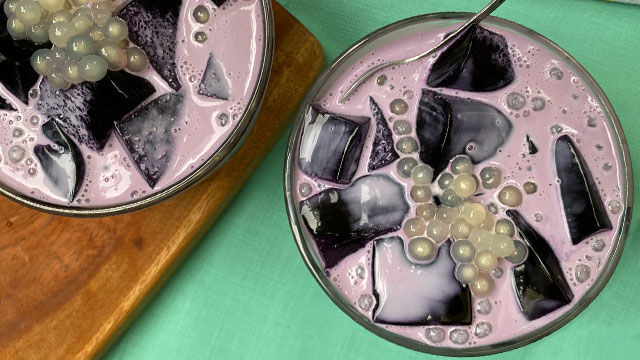 Creamy Ube Jelly Recipe
Posted in:
Recipe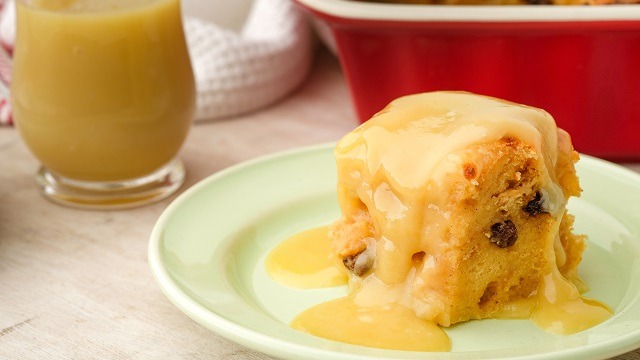 7 Old-Fashioned Bread Pudding Recipe 
Bread pudding is another classic dessert that is usually served during the holidays. It's a great leftover bread recipe and it's classic for a reason: it's decadent, sweet and sticky, and covered in a sweet and creamy sauce. If you want cake but have stale bread that needs to be used, this is a great recipe to make instead. You end up with a fantastic dessert that mimics cake but without the effort and ingredients that is necessary to make it from scratch.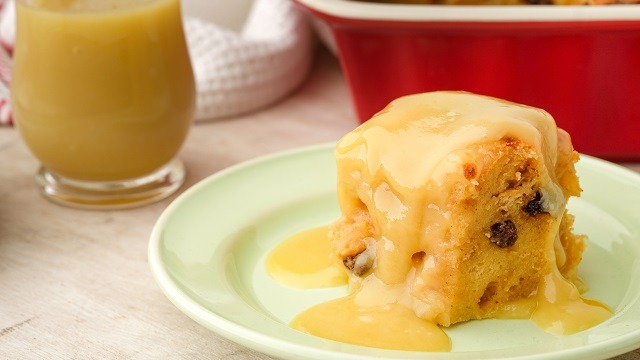 Old-Fashioned Bread Pudding Recipe
Posted in:
Recipe
8 Tiramisu Recipe 
Say "tiramisu" and you'll immediately think of a coffee-flavored layered creamy dessert with broas dusted cocoa powder. The creaminess is thanks to the mascarpone cheese but since this is hard to get locally, cream cheese is an equally delicious ingredient substitute. This is whipped with all-purpose cream so the cheese isn't tangy. Even with the slight tang from the cream cheese, the creaminess of this dessert is undeniable and irresistibly delicious. 
***