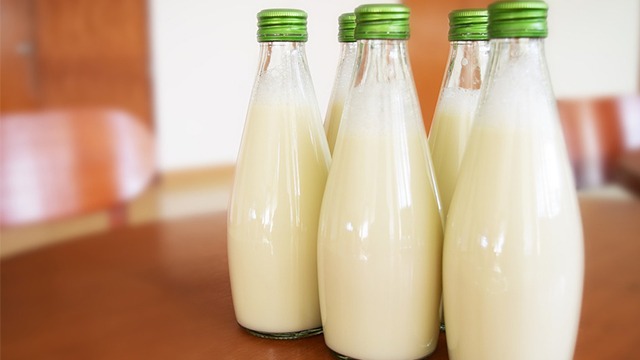 Evaporated milk and condensed milk are two canned varieties of milk that are mainstays in both cooking and baking. Know the differences between the two—substitutions can get a little tricky.
Evaporated milk is regular full-cream milk that has been boiled down until around 60% of its water content is evaporated. This makes evaporated milk much creamier, thicker, and richer than regular milk. Condensed milk is also boiled down until a chunk of its water content is cooked off, but with added sugar. Condensed milk is approximately 35 to 40% sugar, making it thick, sticky, and syrupy in consistency.
For substitutions, remember to never interchange evaporated milk for condensed milk: the latter is intensely sweet compared to the former, and completely different in consistency. To substitute evaporated milk for a regular milk in a recipe, go for a 1:1 ratio of evaporated milk and water to make up for its richness.