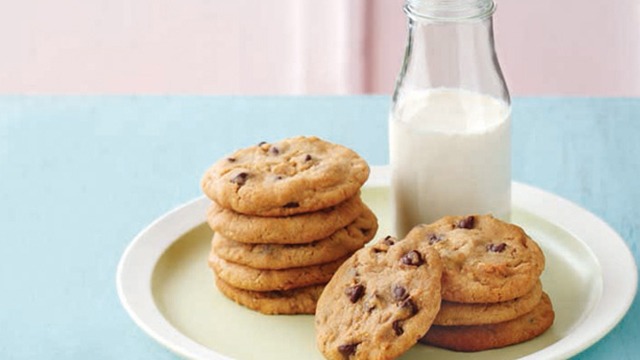 The classic chocolate chip cookie can be many things: chewy in the center with crisp edges and dotted with mini pockets of melted chocolate. It smells amazing with the butter, vanilla, and the caramelized sugar notes all competing against those delicious flavors which you can taste too when you take a bite.
If you're a certified cookie monster or just love a fantastic chocolate chip cookie, know that you can go beyond the classic chocolate chip cookie and make these alternatives to your usual cookie.
Ready? Here are 5 different ways to make your chocolate chip cookie even more irresistible:
1 Bake It In A Pan aka "The Giant Cookie"
When the craving is so intense that one cookie is not enough, you'll want to get your hands on these awesome recipes that create the biggest cookie.
These are specifically made in a cast iron skillet or pan, but if you don't have one just yet, you can still easily do this in a cake pan. Just line the cake pan with butter and then line with parchment paper so your giant cookie can easily pop out and be shared—or not—with others.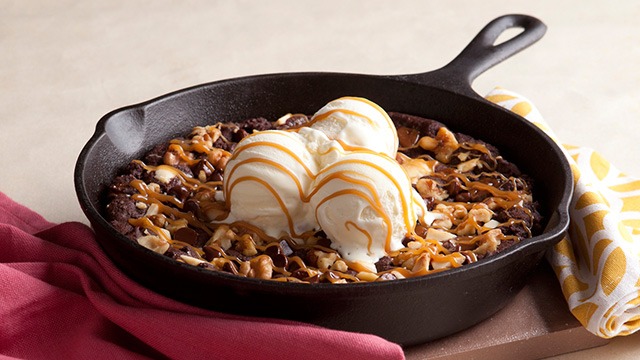 Chocolate Skillet Cookie Recipe
The classic chocolate cookie is made extra large so you can eat straight from the pan when you're feeling the blues or just need a giant pick-me-up. Plus, it's got toppings!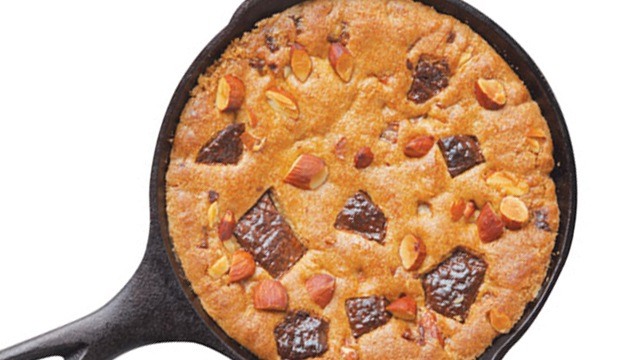 Milk Chocolate and Almond Skillet Cookie Recipe
An upgrade from the usual semisweet version, this uses a milkier chocolate and ups the texture by using almonds in the recipe, too. Sweeter, creamier with a delicate crunch, these are what you want when a regular chocolate chip cookie is not enough.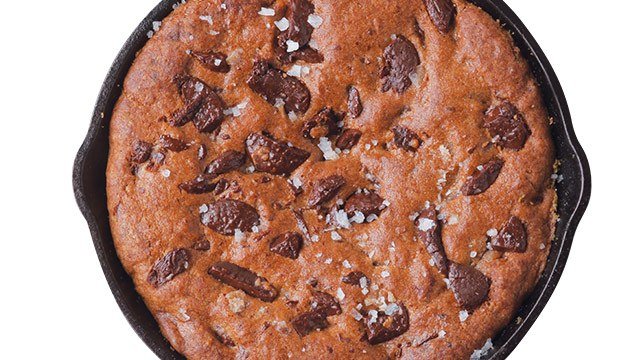 Double Chocolate Skillet Cookie Recipe
Double the chocolate to double the flavor! This gets a double dose of chocolate in the actual cookie, too!
2 Add In Some Nutty Flavors
Not every chocolate chip cookie has nuts in it. But if you're a fan of the version which has the same ratio as nuts to chocolate chips, then you'll love that these versions deliver on the nuttiness in different ways: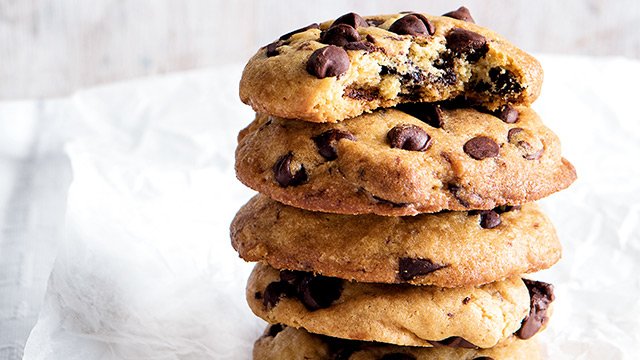 Browned Butter Chocolate Chip Cookie Recipe
Browned butter is basically butter which has been melted and then simmered until a nuttiness is developed. Use this instead of the traditional softened butter, and you'll find it gives the entire cookie a delicate nutty flavor without the actual nuts.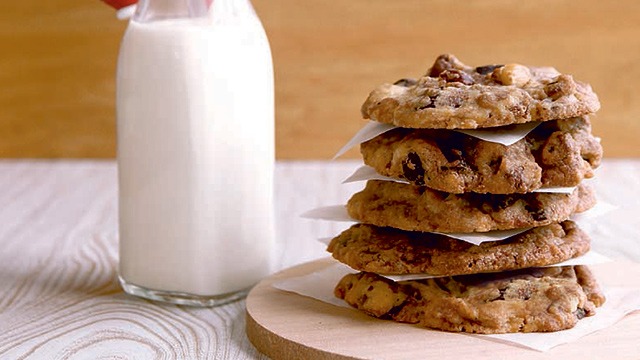 Chunky Chocolate Chip Hazelnut Cookies
Who said the nuts had to be walnuts? There are so many nuts to choose from! So switch your usual walnuts out with one of the perfect nuts to pair with chocolate: hazelnuts.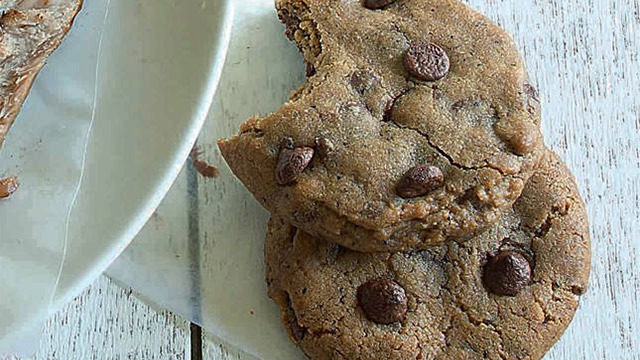 Chocolate Chip Espresso Cookies
Coffee is a wonderful addition to these otherwise traditional chocolate chip cookies! You'll not only get a kick of caffeine, you get a wonderful nutty, caramelized, and warm coffee flavor which pairs delightfully with chocolate, too.
3 The "Healthy" Versions
If you ever feel guilty about indulging the cookie monster in you, check out how you can make your favorite cookie into a healthier version using one of these recipes: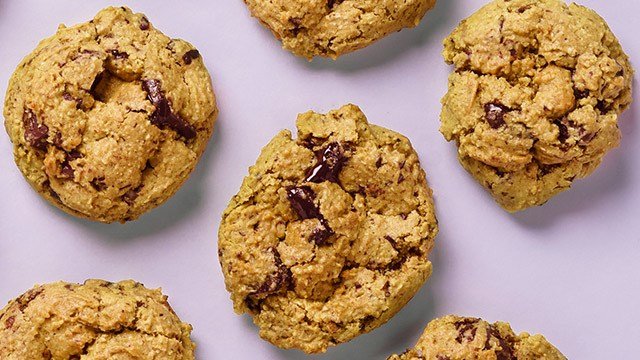 Healthy Chocolate Chip Cookie Recipe
The best thing about these cookies? The substitutions are so subtle, you may not even notice that these cookies are better for you.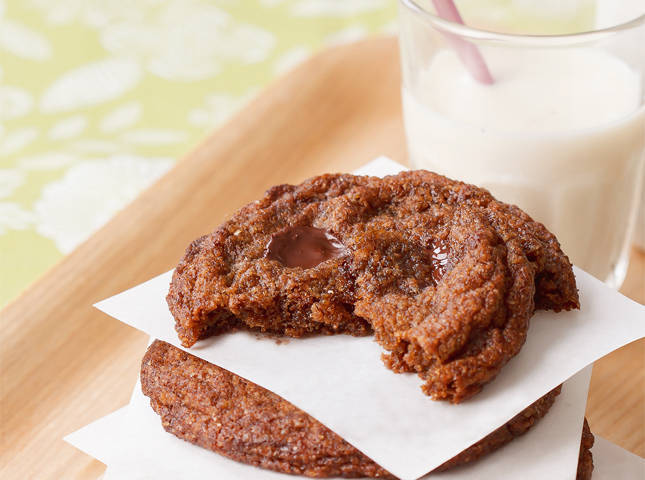 Whole Wheat Chocolate Chip Cookies
You don't need to change very much about a basic cookie recipe to make these but with the substitutions made, you get a deep dark cookie that's just as good if not more flavorful than your usual.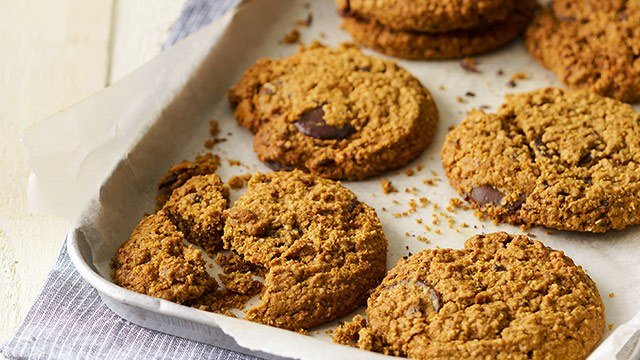 Dark Chocolate Oatmeal Cookies
A rich dark chocolate is subbed for the semisweet, the flour is oatmeal ground to a fine powder, and only an egg white is used to make these healthier-than-your-usual chocolate chip cookies.
4 Loaded With Other Stuff
Want more than just chocolate chips stirred in your cookie? Perhaps some candy, peanuts, or even tea? Then, these are the cookie recipes you're going to want to check out: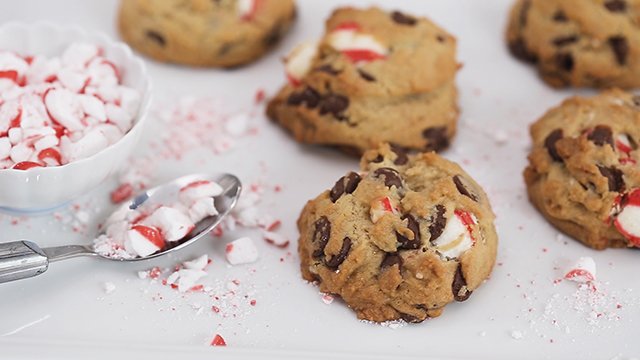 Peppermint Chocolate Chip Cookie Recipe
Chocolate and mint is a classic combination that you have to try to love.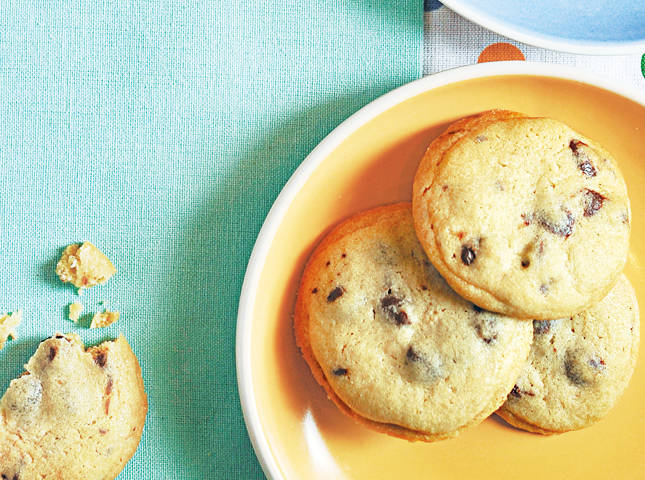 Peanut Butter-Filled Chocolate Chip Cookies
This is your average chocolate chip cookie… and then you bite into it and discover there's a smooth peanut butter surprise inside. Yay.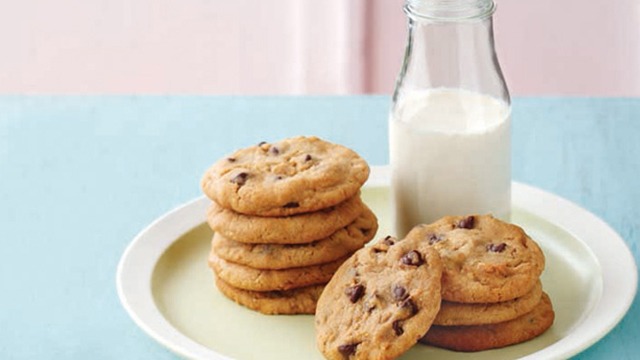 Peanut Butter Chocolate Chip Cookies Recipe
Who says you need to change a chocolate chip cookie? Here, we use a peanut butter cookie and stirred in chocolate chips to upgrade it from your usual PB cookie. Chocolate chips FTW!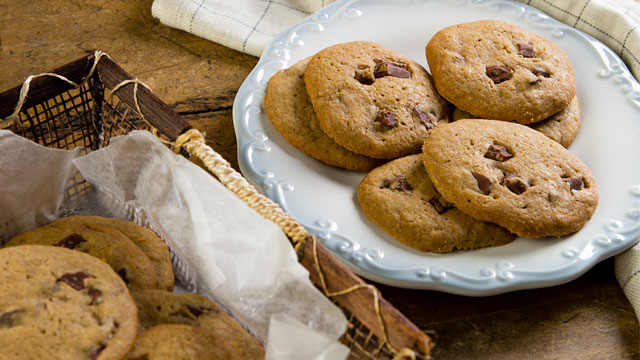 Orange Chocolate Chunk Cookies
Orange chocolate is a match made in fruit and chocolate heaven! These are delicious chocolate chip cookies with a hint of citrus.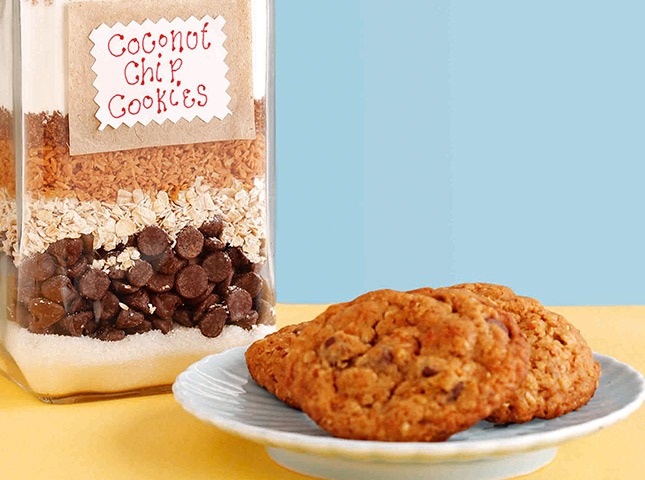 Coconut Chocolate Chip Cookies
Thinking of gifting someone a food gift this Christmas? This is the perfect gift to give away, especially if that someone is a chocolate chip lover. It has coconut and oatmeal to give depth and texture to the whole cookie.
This list proves that no matter what your chocolate chip craving is, you can have your cookie and still eat it in a number of ways.
Still hankering for even more cookies? Here are more recipes and articles to try: