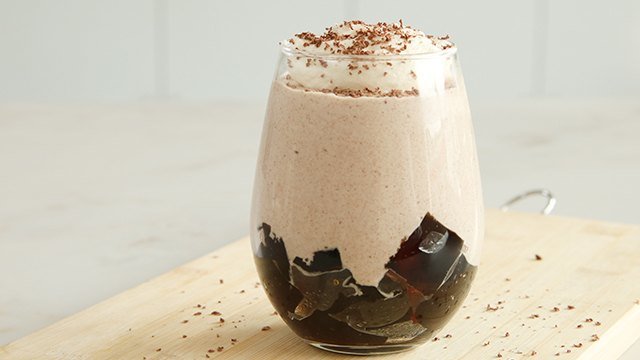 Who would have thought that coffee and jelly would be such a fantastic-tasting combo? You can make simple tweaks to this dessert to make it a different eating experience every time. Here are some ideas on how to do that: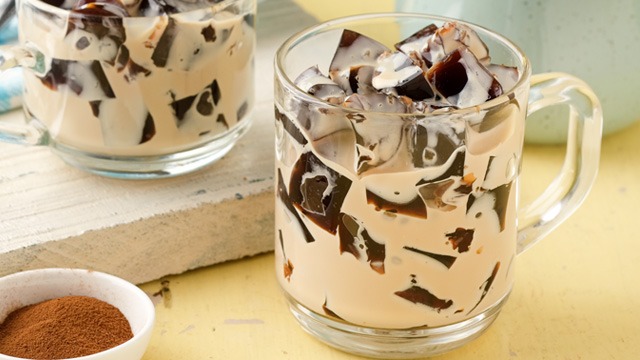 1 Keep it simple. 
In this instance, if you love the buko pandan dessert and are a coffee fan as well, this dessert is going to make complete sense. The creaminess is bolstered with a touch of coffee flavor and even the jelly are basically black coffee gems swimming in the flavored all-purpose cream. If a creamy coffee is your brew every morning, this is the simple dessert that can wow you.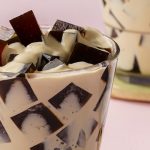 Easy Coffee Jelly Recipe
Posted in:
Recipe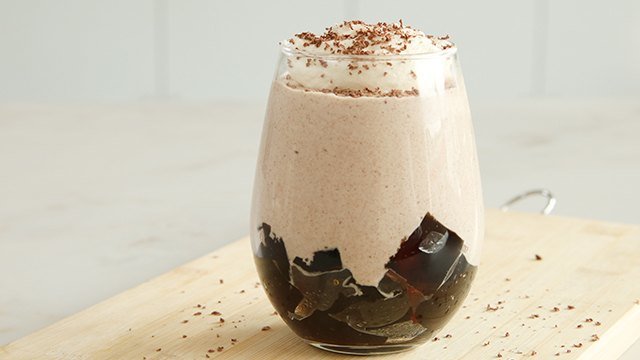 2 Stir in chocolate and make it a mocha. 
Chocolate and coffee are naturally delicious individually but when married into one flavor, mocha is the resulting flavor and it's just as addictive and delectable as the two. In this dessert, the mocha flavor is restricted to the icy shake part but if you are truly a mocha fan, you might also want to introduce some cocoa powder or chocolate syrup into the jelly part of this coffee jelly-inspired dessert.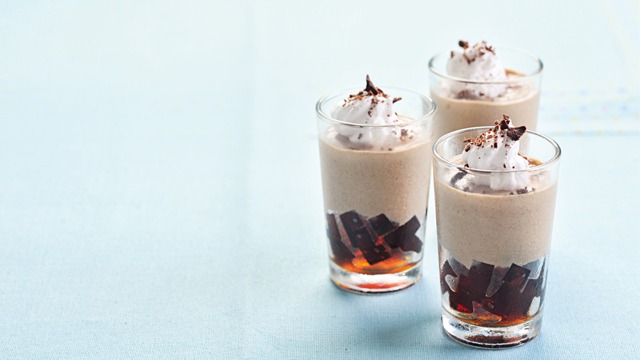 Mocha Coffee Jelly Recipe
Posted in:
Recipe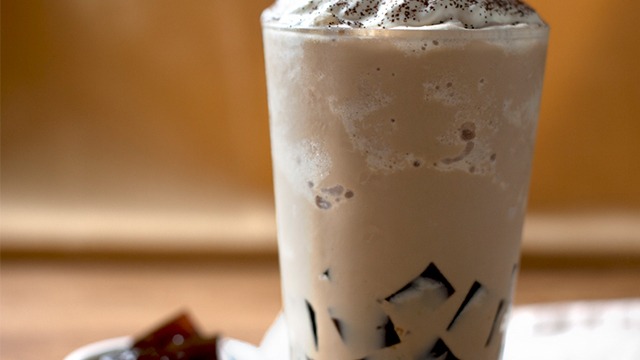 3 Add it to your iced latte. 
Iced coffee drinks are the icy cousins of your daily morning brew. It's fantastic for summer days so it's not surprising that this drink is often elevated to dessert status, complete with other ingredients thrown in to make it decadent. Here, a simple iced coffee is loaded with jiggly cubes of the coffee jelly so soft that you can either spoon it out after drinking the icy coffee or use the straw to slurp the cubes through the metal straw straight into your mouth for that perfect sip.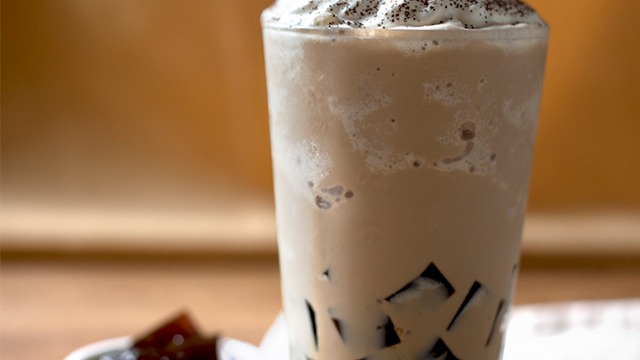 Latte with Coffee Jelly Recipe
Posted in:
Recipe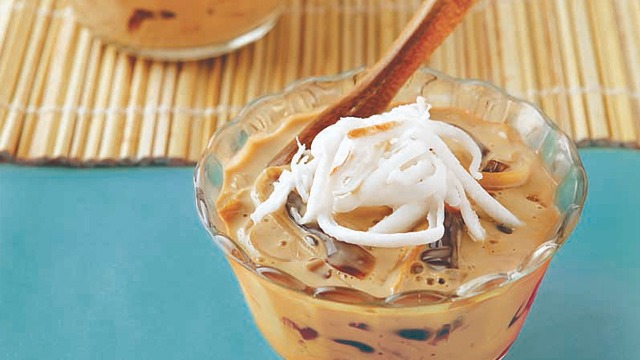 ADVERTISEMENT - CONTINUE READING BELOW
Recommended Videos
4 Add coconut. 
Coconut is a great non-dairy milk alternative so it's not uncommon to see these two together in one dessert or beverage. That's what makes this version so surprising! This coffee jelly version doesn't just use coconut milk or cream in it, it also incorporates the coconut meat or buko strands in the dessert, too, giving you another element of texture that we're sure you'll love.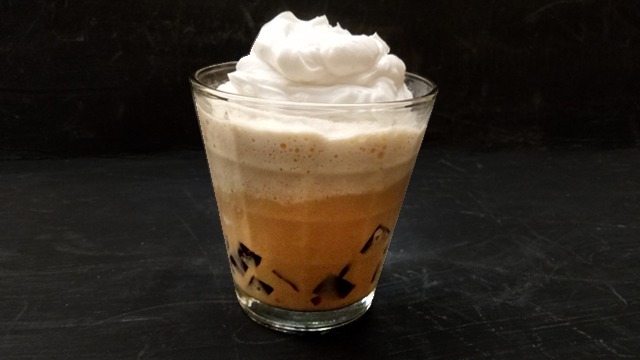 5 Hack a coffee shop frappuccino. 
If you are a fan of going to the coffee shop for your caffeine fix, you'll be excited to know it's easy to hack that tall icy coffee drink with the jelly on the bottom. You can make the icy coffee shake as strong as you like it but we think using kori kohi is a great hack to make this easy to make at home.   
ALSO READ: 
***
Thinking about what to cook next? Join our Facebook group, Yummy Pinoy Cooking Club, to get more recipe ideas, share your own dishes, and find out what the rest of the community are making and eating!
Got your own version of the classic dishes? Pa-share naman! Get your recipe published on Yummy.ph by submitting your recipe here!