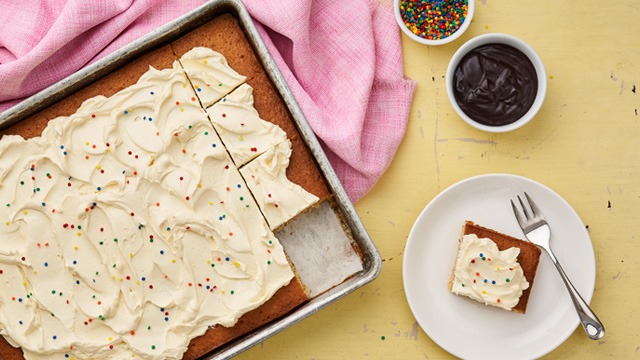 So you want to start baking and you head down to the baking supply shop to buy a few essentials. Are you overwhelmed when choosing a baking pan? Not to worry! Here's a quick guide you can consult!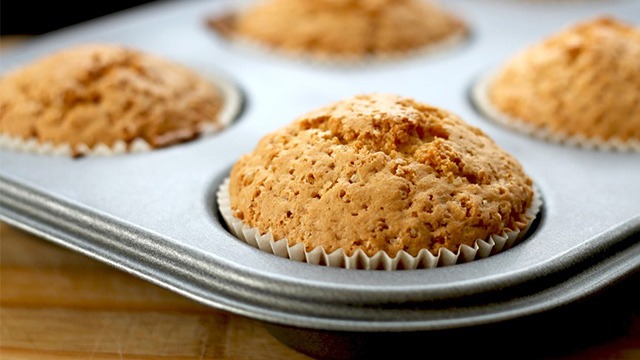 1 Light and dark-colored baking  pans 
No matter what the material is, a darker colored pan, thanks to the laws of physics, will brown your food faster. Dark colors absorb much more heat than light-colored pans. If you're looking for crispiness in your baked goods, whether for potatoes, pie crusts, or cookies, go for a dark pan.
To adjust to the difference in temperature, lower the heat by 25 degrees Fahrenheit if you have a dark pan and your recipe calls for a light pan. Go 25 degrees higher if you're using a lighter pan and the recipe calls for a darker pan.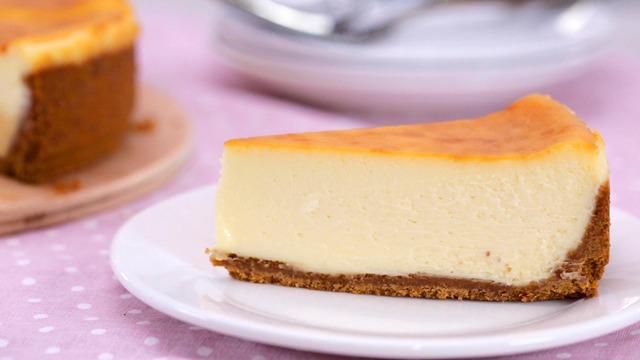 2 Springform and removable bottoms pans 
These pans are great for tarts, pies, and cheesecakes. The removable bottom pan lets you unmold your cake without damaging the sides and keeping the bottom intact.
However, do not use this type of pan for a very thin batter, when using a baine marie, or when making souffles. "Impossible cakes" or leche flan cakes cannot be easily made with these pans as the liquid batter tends to escape the container.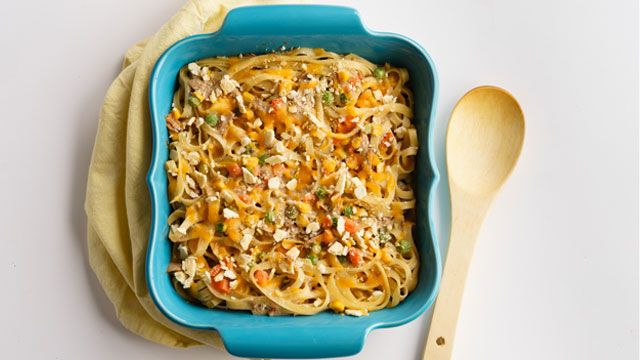 3 Ceramic and glass pans or baking dishes
If you plan to serve your cake or casserole from the same vessel you baked it in, using glass or ceramic might be a better option. Ceramic baking dishes are usually already quite beautiful or colorful, and glass dishes offer a beautiful view of what's cooking.
Glass pans' transparency is particularly useful for baking tarts. You want a nice browned crust and a transparent container removes all the guesswork. Another consideration is that it won't rust and is the best dish for acidic casseroles. Acidity erodes aluminum metal and can give food an unpleasant flavor. Do not, however, use ceramic and glassware for broiling unless it's been tempered or else, it might break. 
ADVERTISEMENT - CONTINUE READING BELOW
Recommended Videos
4 Stainless steel pans
Professional kitchens use stainless steel kitchen equipment for their durability. They're not non-stick though so prepping the pan is extra important. The best and sure way to prevent food from sticking? Completely line your pan with parchment paper.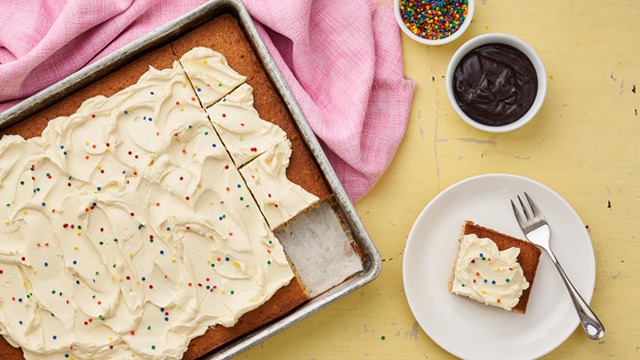 5 Aluminum pans
Very similar to stainless steel pans but these are much cheaper and less durable. These are actually the most popular kind of baking pans in professional kitchens because of its versatility, and it easily heats up. Plus, it's a light-colored pan. A more durable alternative is to find one labeled as anodized aluminum.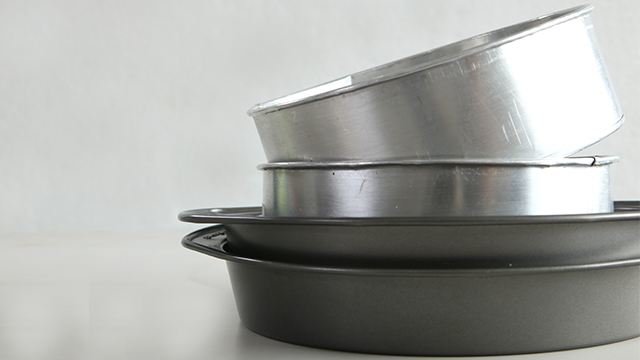 This Is The Only Type Of Cake Pan You Need
Posted in:
Baking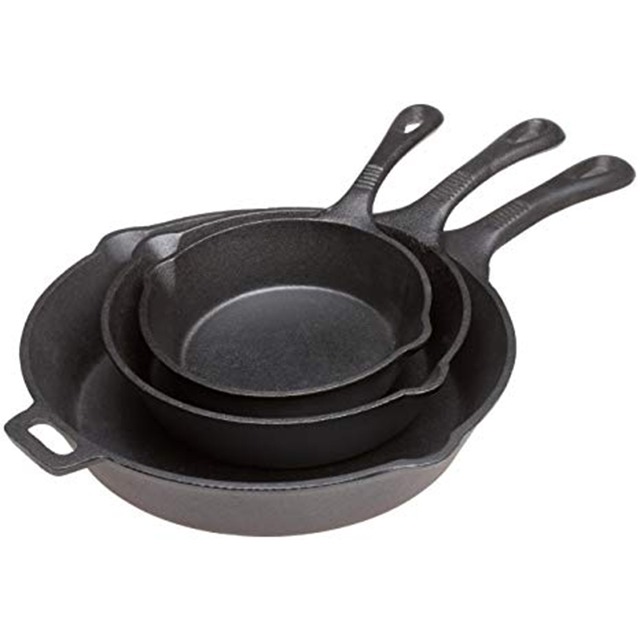 6 Cast iron pans 
Properly seasoned, a cast iron pan can be better than non-stick. It's also extremely durable when well maintained as it's often an heirloom. It's best used for twice-cooked steak, but is also used for skillet cookies.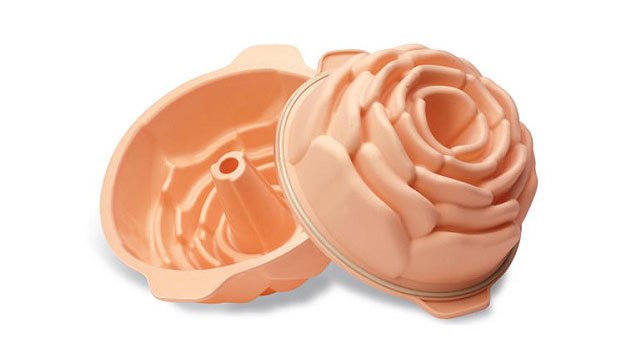 7 Silicone pans 
Silicon is the most nonstick of all baking options. It should be noted that anything baked in these pans will only brown on the surface and won't develop browned crusts unlike those baked in metal pans. However, it's still a great baking pan to use. We suggest to still lightyl grease it, especially for larger silicone molds. The small silicone molds will fare better though than large ones since these that tend to bend when filled. 
Now that you have an idea about the basic baking pans you can use, you'll know exactly what you'll need for your next project.
[ArticleReco:{"articles"["19672,17235,17219,16708"]