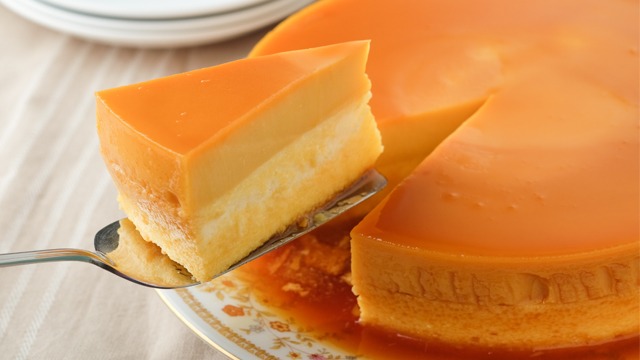 You don't need expert skills to make leche flan! There are many ways you can make it but you don't need to be a Master Chef contender to do it right. You really don't need much skill. If you can break and separate eggs and follow instructions, you can make leche flan with a great no-fail recipe. 
If you're more confident in your skills, you should have no problems making it the conventional way, but what's the fun in that? Why not try out a few more interesting ways to make leche flan? Desserts like the leche flan can be simply delicious but it can also be made to be even better with a few tweaks in the recipe. While you don't have to change the leche flan recipe at all, you can add to it so it can be a better dessert than how it started. 
If you've been simply making your leche flan the traditional way, let us introduce you to new ways you can make it so you can surprise yourself and others with your new leche flan recipe.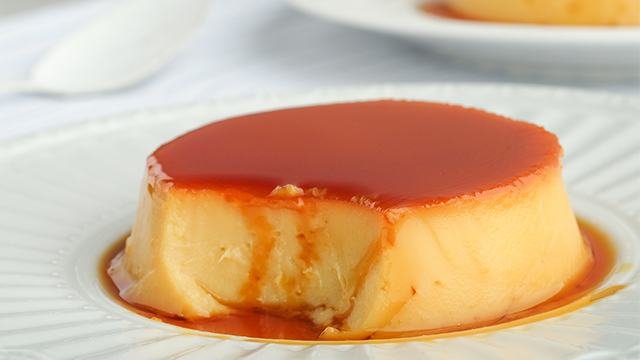 1 Bake it instead. 
We've been extolling the virtue of baking, rather than steaming, the leche flan and we can't say it enough! If you have an oven, take advantage of this baking trick so you can achieve a super smooth flan that looks almost as smooth and silky as it will taste.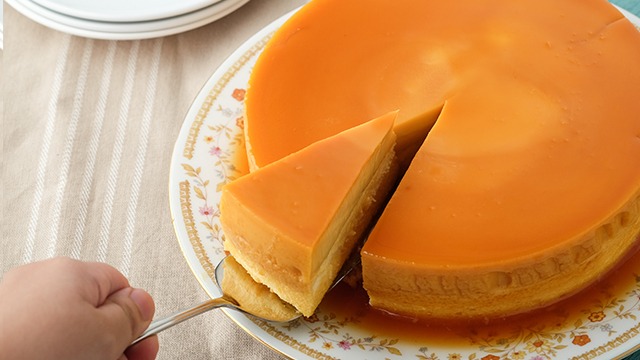 2 Add it to cakes. 
If you have heard of leche flan cakes, you know what we are talking about. Also known as custard cakes, these cakes are two layers of deliciousness: a light, delicious, and moist cake and a creamy, silky leche flan all in one fabulous and irresistible dessert. You basically make two kinds of batters and place both if these into one cake pan. The stunning result is a cake that will satisfy everyone who loves cake and everyone else who love leche flan.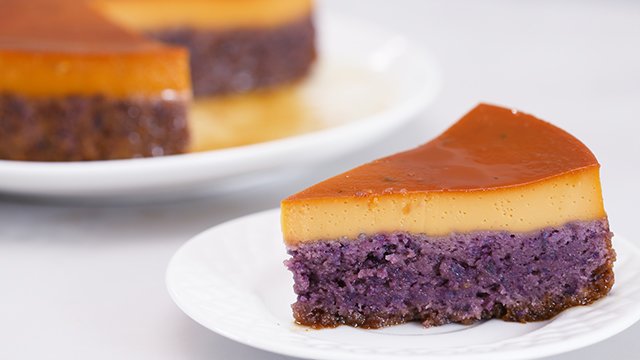 WATCH: How To Make Ube Leche Flan Cake
Posted in:
Baking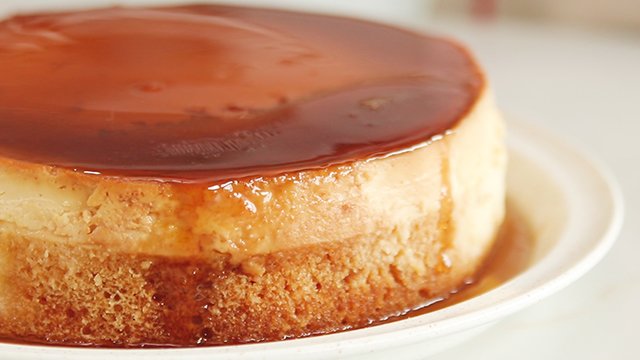 WATCH: How to Make a Leche Flan Cake
Posted in:
Baking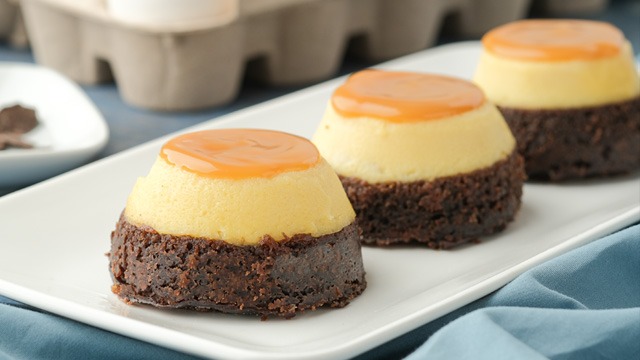 3 Use it on cupcakes. 
Are one of those people who are not fans of frosting? Then you need to learn how to make these leche flan-topped cupcakes! You can start off by making the cupcakes and then decide to not use a frosting. Make a little leche flan batter and use that to top your cupcakes before serving. 
ADVERTISEMENT - CONTINUE READING BELOW
Recommended Videos
You can also make mini leche flan cakes, too! In this recipe, a tsokolate tablea cupcake batter is topped with leche flan batter so it's just one baking process. It's an all-in-one process to make it easier than it looks.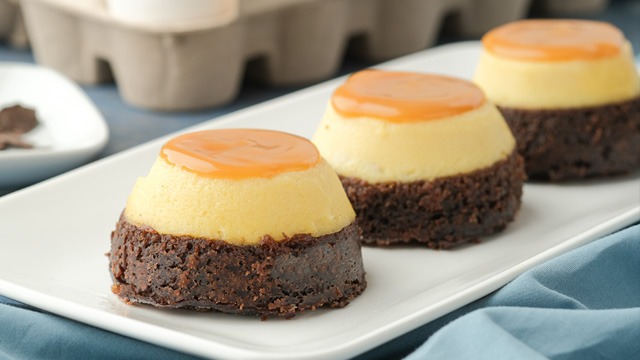 Leche Flan Tablea Cupcakes Recipe
Posted in:
Recipe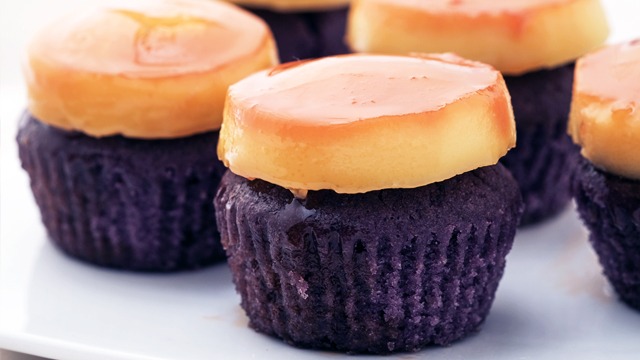 Ube Leche Flan Cupcakes Recipe
Posted in:
Recipe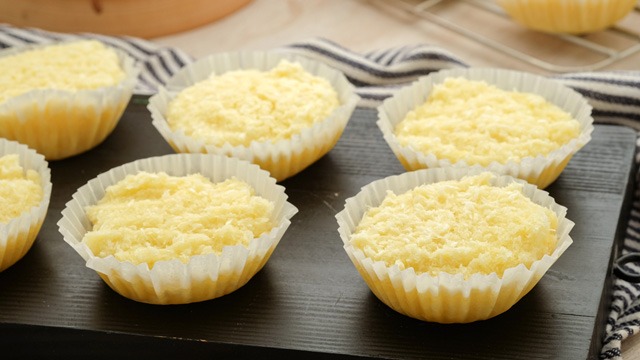 4 Mix it with niyog. 
Did you know that the coconut macaroon is basically a leche flan but with niyog mixed into the batter? It is! Just think about it: it's got eggs and condensed milk, too, but it also has the added lift from the egg whites and bulk from the coconut. The batter isn't as liquid as a leche flan batter but that's because these have more texture.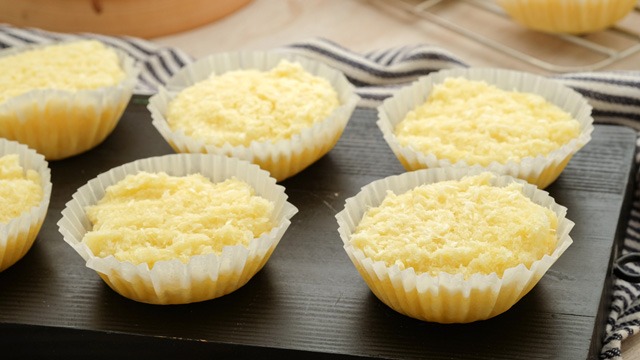 Leche Flan Macaroons Recipe
Posted in:
Recipe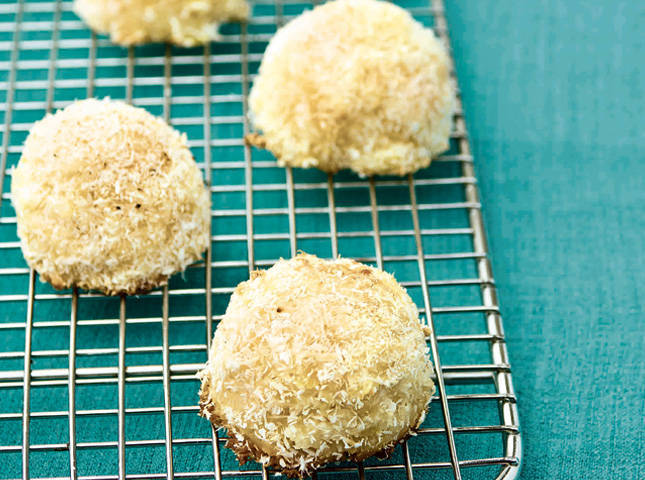 Pineapple-Coconut Macaroons
Posted in:
Recipe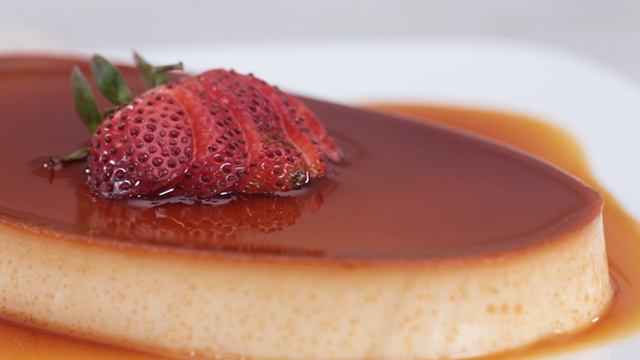 5 Stir in flavors. 
We know the classic leche flan is a fantastic dessert but we think it's perfectly okay to make it different every once in a while! For this tweak, you can use any number of flavorings! Try using a flavored milk instead of just plain evaporated milk, add fruit purees, or stir in any of the extracts, essences, and food coloring with flavorings that are available in the baking section of your local supermarket!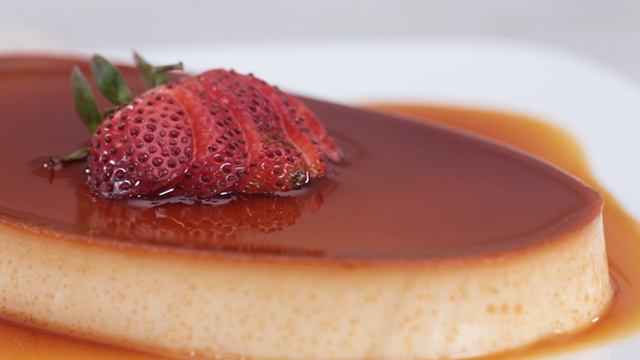 WATCH: How To Make Strawberry Leche Flan
Posted in:
Baking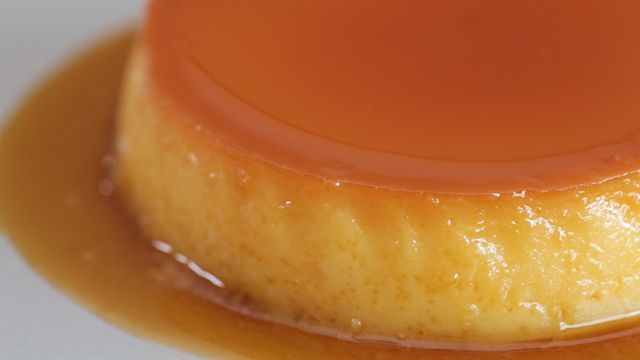 WATCH: How to Make Coconut Leche Flan
Posted in:
Cooking
Leche flan doesn't have to the usual thing every time! Whether you're thinking of experimenting with flavors or just want to try something new, these leche flan recipes should help you achieve that and maybe even find a flavor that you might actually like.  
ALSO READ: