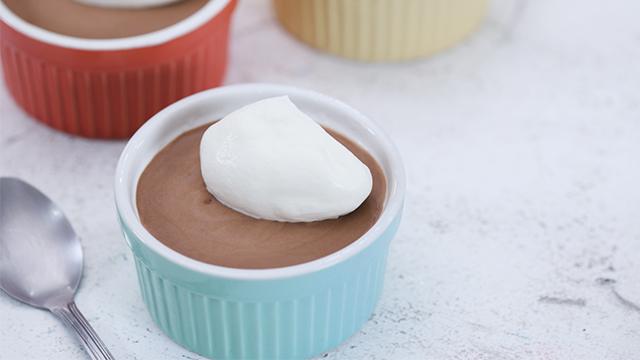 Did you know you could make a beautifully smooth and delicious chocolate mousse with just two ingredients? The first ingredient is chocolate and the other is water.  
Anyone who bakes might be shocked. We don't blame you. You may have been taught or even experienced the fact that water is the mortal enemy of chocolate. Just one drop can ruin perfectly good melted chocolate! We are willing to bet that this might have even happened to you at least once.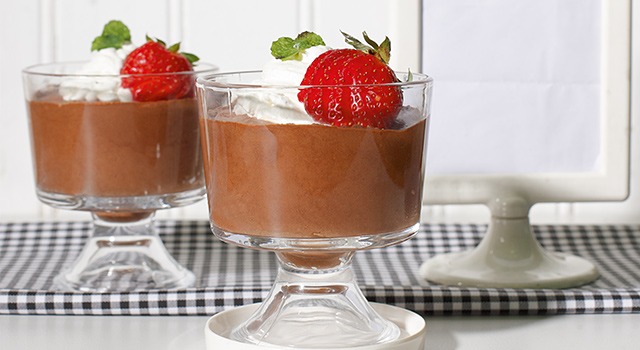 The theory behind this shocking way of making chocolate mousse is not new. In fact, this was discussed and demonstrated by Heston Blumenthal in the early 2000s as being an invention of Hervé This, a French chemist who is known in the culinary world as the father of molecular gastronomy. He explains why chocolate and water do not have to be mortal enemies. In fact, by whisking the mixture, it combines to create an airy mixture. 
This 2-ingredient mousse recipe is also called Chocolate Chantilly.   
According to Blumenthal, this is what you do and happens when you do the simple steps: 
1. The recipe starts simply enough: add water and chopped chocolate to a saucepan. Place this over medium heat and melt the chocolate while whisking. 
2. Once melted, transfer the melted chocolate mixture into a bowl set over ice water. 
3. Then whisk, whisk, whisk, and whisk until the liquid chocolate cools and becomes airy. Keep whisking until the mixture is light and fluffy like a chocolate mousse.  
The theory behind this is that whisking the chocolate and water forces the water droplets to become so small that the chocolate's natural oils and other ingredients become a stabilizer rather than seizing. Think of a vinaigrette and you'll get a similar idea. Instead of becoming grainy, the chocolate coats the smaller water droplets and becomes airy. 
Easy? Yes! Tiring? Yes, too, but we think it's just as tiring as making that other whipped confection, the Dalgona coffee that everyone has been trying!  
You should give this a try! Here's the recipe: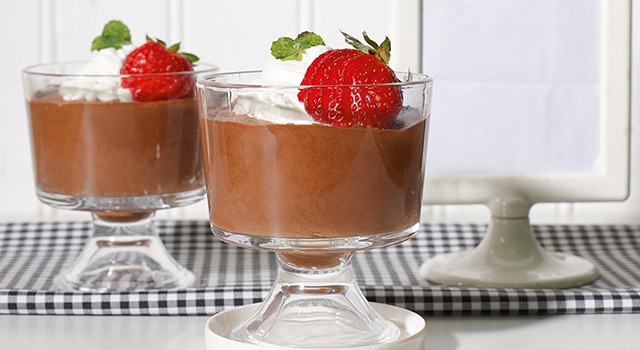 Two-Ingredient Chocolate Mousse Recipe
Posted in:
Recipe
Want to try other chocolate mousse recipes? Give our best chocolate mousse recipes a try!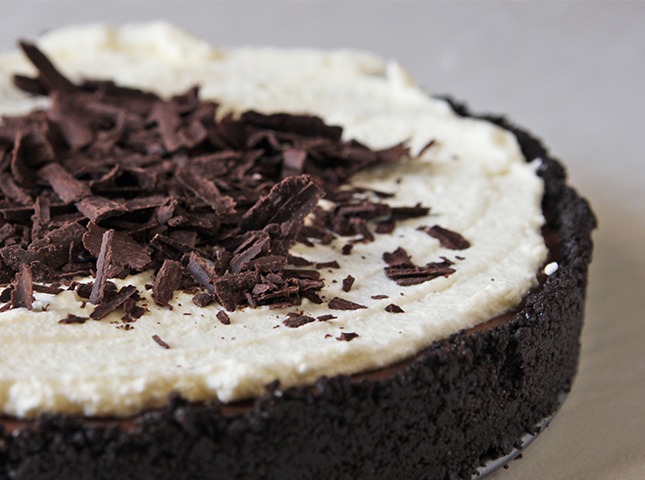 WATCH: How to Make No-Bake Mocha Mousse
Posted in:
Prepping
***
Thinking about what to cook next? Join our Facebook group, Yummy Pinoy Cooking Club, to get more recipe ideas, share your own dishes, and find out what the rest of the community are making and eating!
Got your own version of the classic dishes? Pa-share naman! Get your recipe published on Yummy.ph by submitting your recipe here!