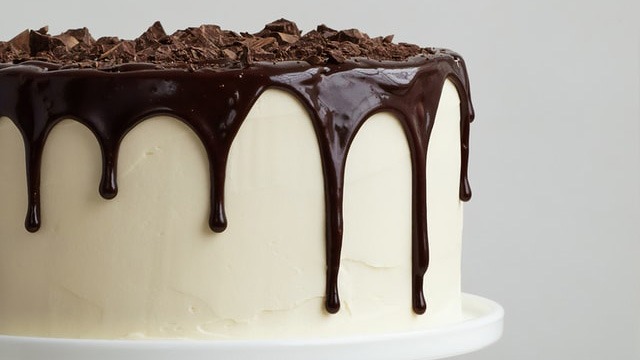 You probably asked this question when you thought about baking for the first time: What is the easiest cake recipe one can try? Starting with a simple cake and gradually gaining baking experience and working your way up to this future dream is actually the best way to achieve it. 
If you're just a beginner in the baking world, try these easy cake recipes that will boost your confidence so your aspirational cake can be possible sooner: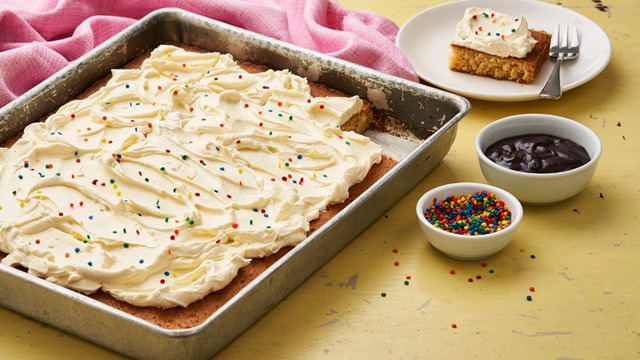 1 Easy Vanilla Cake Recipe
You can't go wrong with an easy vanilla cake recipe. The classic yellow cake with chocolate frosting is one of the easiest and easily the most delicious combination of cake and frosting that you can make. To make it even easier on newbie bakers, this recipe doesn't require a special cake pan that you will only use for cakes. A long rectangular baking pan that you can also use to make a big batch of brownies or bake cookies on will do just fine.
Plus, the frosting is easy enough to apply that there's little to no skill needed to make it look pretty. Just spread it on, add sprinkles, chocolate chips or mini candy dots, and it's as festive as you need it to look for any party.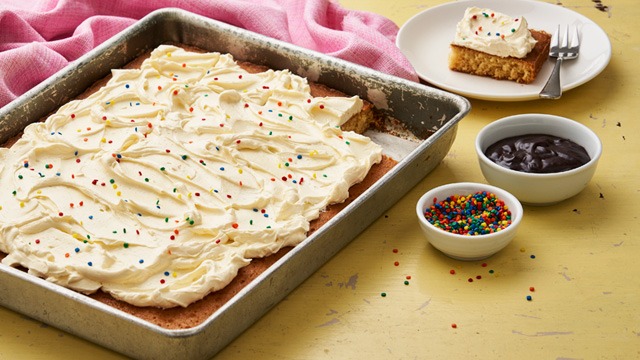 Easy Vanilla Cake Recipe
Posted in:
Recipe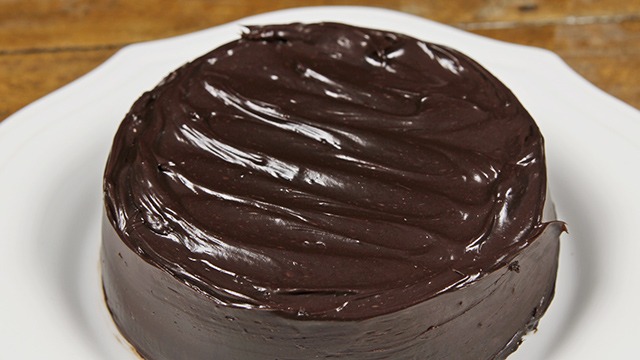 2 Steamed Chocolate Cake Recipes  
A classic chocolate cake does not need to be complicated nor does it need an oven. A steamed chocolate cake is just as decadent, soft, and fluffy as a cake that emerged from the oven. Not all cakes will emerge perfectly from the steamer but if there is one chocolate cake recipe you need to try before any other, this is the one.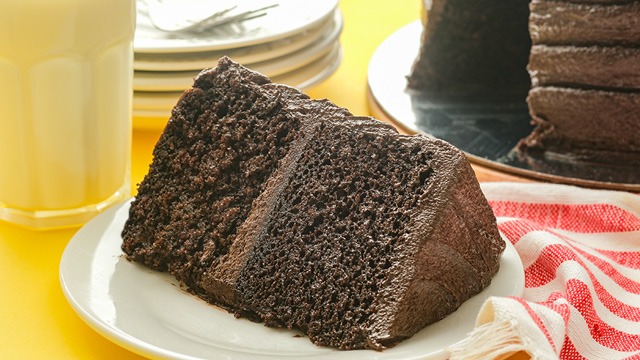 3 Chocolate Cake With Mayonnaise Recipe 
If you're short on ingredients but craving chocolate cake, this recipe just might cure that hunger. This chocolate cake is made with no eggs and no oil. As a substitute, you can use mayonnaise. It may sound odd and very unappetizing but listen to this: mayonnaise is simply eggs and oil mixed together until it formed an emulsion. The sour notes are masked by the rich chocolate flavor. The result is actually a super dense, super chocolate cake that nobody needs to know was made with a sandwich condiment.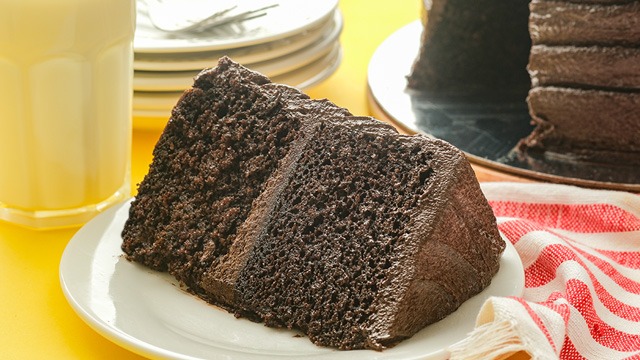 Chocolate Cake With Mayonnaise Recipe
Posted in:
Recipe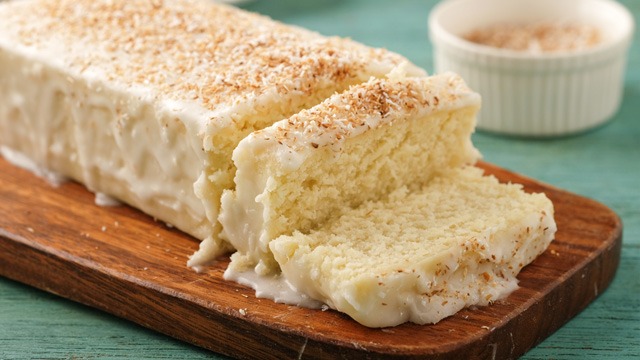 4 Coconut Loaf Cake Recipe 
Coconut is a common ingredient in our cooking and in our kakanin recipes, but have you ever thought about how delicious it would be to make it the star of a cake? It's absolutely delicious! The best part about this recipe is that it uses simple baking ingredients. The niyog you can get freshly grated does double duty as you can use it as a liquid and a solid ingredient. It makes gata and can replace the desiccated coconut for a more moist and delicious cake.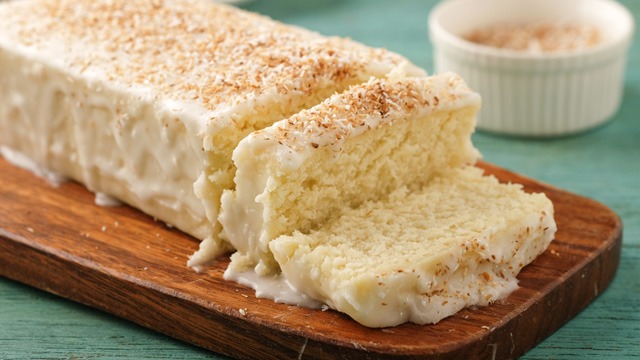 Coconut Loaf Cake Recipe
Posted in:
Recipe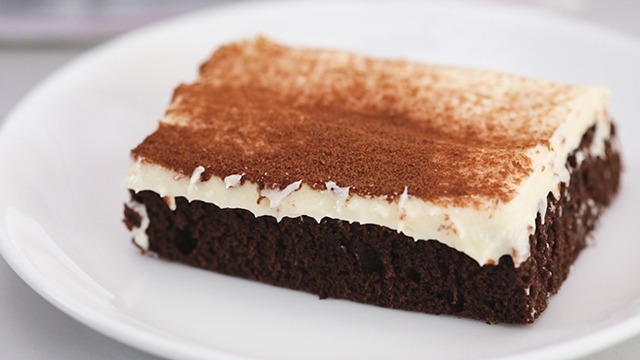 5 Milo Cake Recipe 
Milo is a chocolate-malt-flavored powder. It's commonly used to make a delicious chocolate drink but it's also the unique flavor of this easy cake recipe. Milo powder is notorious for absorbing moisture and becoming hard as rock instead of staying in powder form that you have to keep it in an airtight container. This same quality is what will ensure that your cake is super moist! To make it even more appetizing? A fuffy, silky, and tangy cream cheese frosting that's the perfect balance to the warm chocolate flavor of the cake.      
ADVERTISEMENT - CONTINUE READING BELOW
Recommended Videos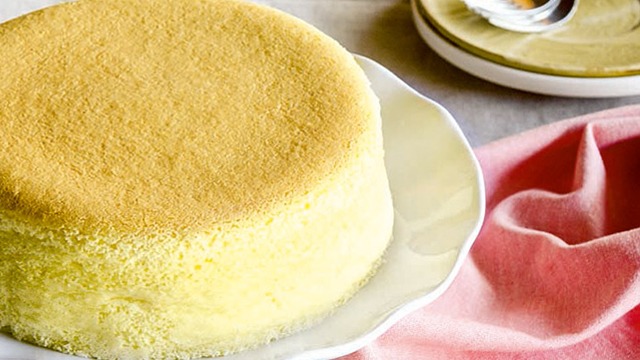 6 Japanese Cheesecake Recipe 
Three ingredients are all you need to make this cake! If you have cream cheese, eggs, and white chocolate on hand right now, you can make this light, fluffy, and super indulgent cake that has the texture of a chiffon cake and the tangy flavor of a dense and tangy cheesecake.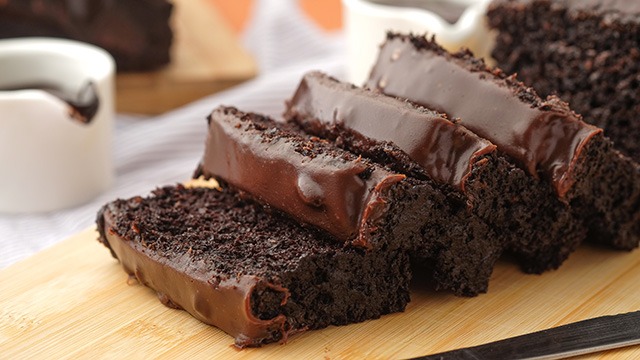 7 Moist Chocolate Fudge Loaf Cake Recipe  
There is always room for another chocolate cake recipe in your life! If you ever need an indulgent cake that doesn't have frosting but has a fudgy top instead, this cake is the ticket to chocolate bliss! Just look at that fudge layer on top of this moist chocolate cake in loaf form!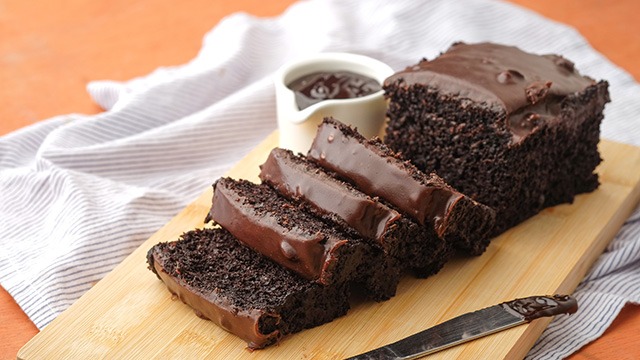 Moist Chocolate Fudge Loaf Cake Recipe
Posted in:
Recipe
ALSO READ: 
***
Thinking about what to cook next? Join our Facebook group, Yummy Pinoy Cooking Club, to get more recipe ideas, share your own dishes, and find out what the rest of the community are making and eating!
Got your own version of the classic dishes? Pa-share naman! Get your recipe published on Yummy.ph by submitting your recipe here!