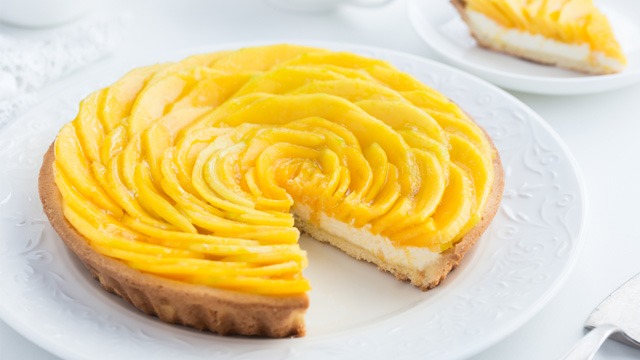 Fresh fruits are one of the great benefits of living in a tropical country that has access to a variable bounty of them. We can enjoy many kinds of fruit all year round, not just because of modern technology that allows us to store in-season fruits for the off-season but also because those we normally may not have access to are available in specialty stores and groceries. 
There is nothing like enjoying fresh fruit for dessert, but when you want a change of this daily dessert to another one, you can do it without sacrificing the fresh fruit you enjoy.
Here are recipes to try if you adore fresh fruit desserts: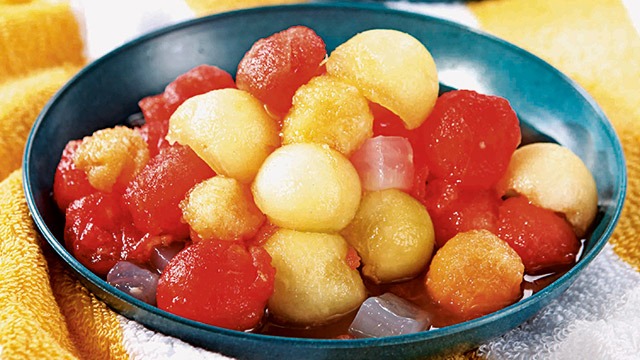 1 Summer Fruit Salad Recipe 
Watermelons, melons, and honey dew are just three of the many kinds of summer fruits you will find available during the hot and dry months. When these are plentiful, make this fresh fruit salad with a pack of nata de coco to give it a chewy textural contrast. The simple sugar syrup ensures that no matter what melon you choose, it will deliver on the sweetness you are looking for.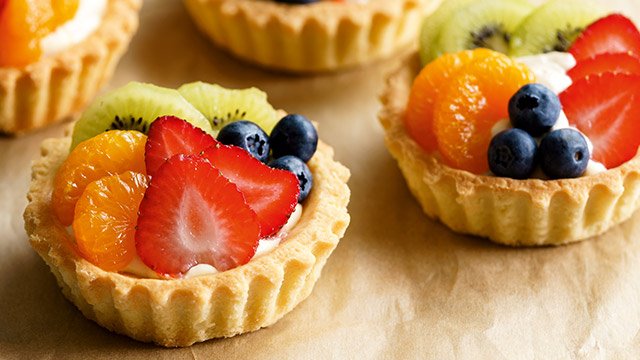 2 Fruit Tarts Recipes
Fruit tarts may be the best way to enjoy fresh fruit. These mini tarts just need the crusts to be baked so when you add the filling and the fruit toppings, the crust won't become soggy. It stays crisp and holds together nicely before you dig in. Want to give savory flavors to your tarts? The umami flavor from the cheese gives a delicious complimentary flavor to the sweet and sourness of the fruits.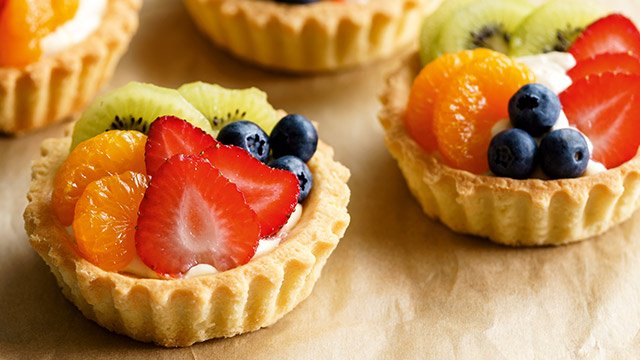 Fruit Tarts Recipe
Posted in:
Recipe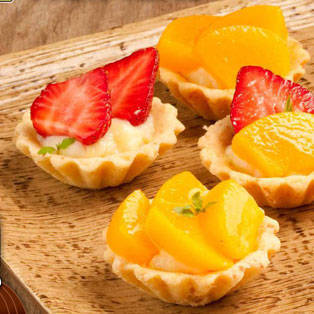 Parmesan Fruit Tarts
Posted in:
Recipe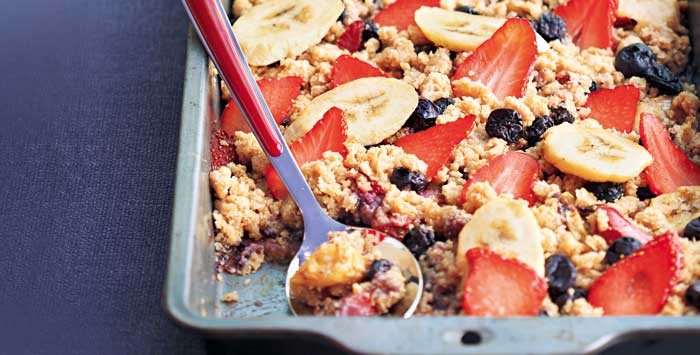 3 Baked Fruit Crisp Recipe 
One of the great ways of using up fruit is by mixing the fruits you like into one big dessert. This fruity dessert combines strawberries, bananas, and blueberries into an easy dessert that's topped with a crunchy layer of crumble.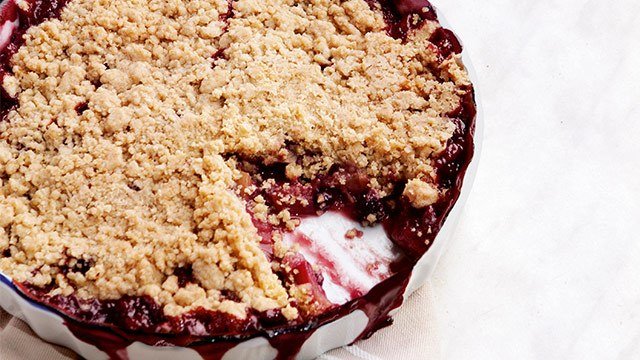 Apple and Berry Crumble Pie Recipe
Posted in:
Recipe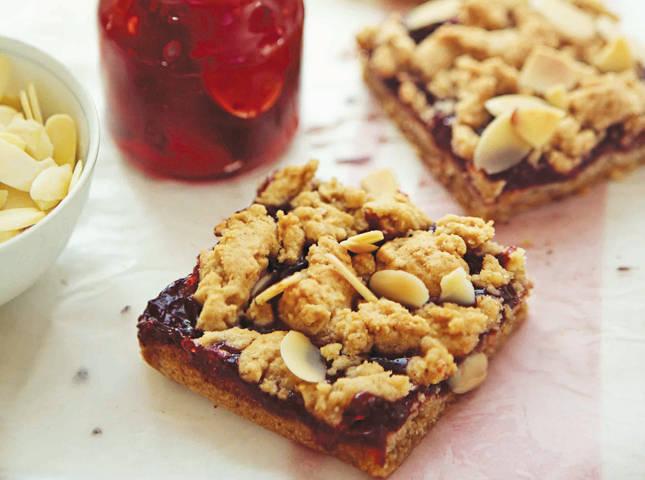 Strawberry Crumble Bars
Posted in:
Recipe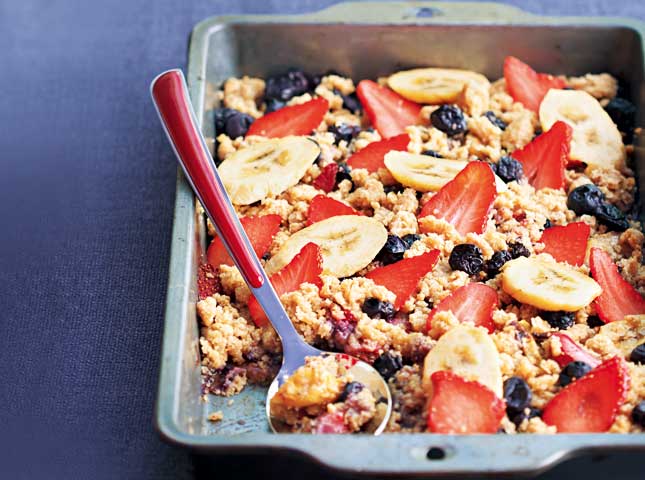 Baked Fruit Crisp
Posted in:
Recipe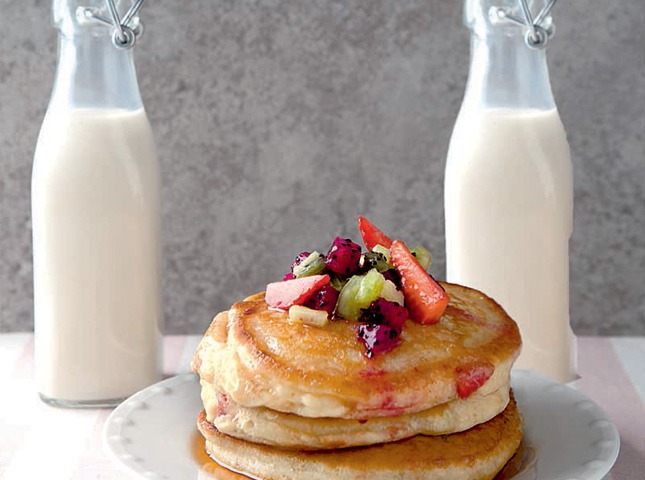 4 Fruity Pancakes Recipe
Fruit doesn't have to be relegated to dessert! You can enjoy them for breakfast, and it need not be a complicated recipe either. For this recipe, it's a simple addition to a hearty stack of homemade pancakes. Drizzle on the pancake syrup as desired!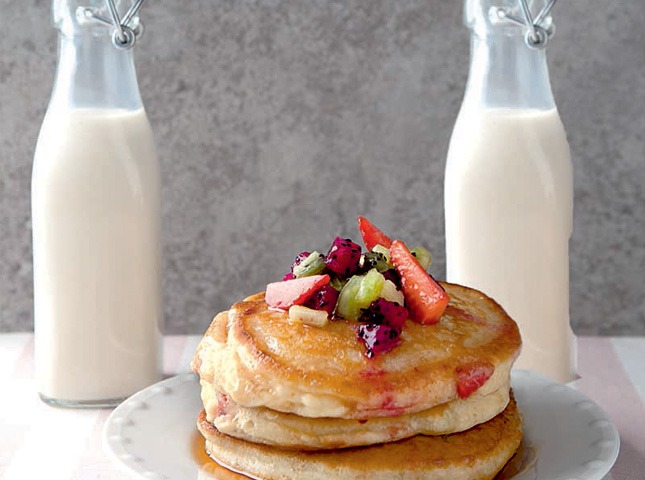 Fruity Pancakes Recipe
Posted in:
Recipe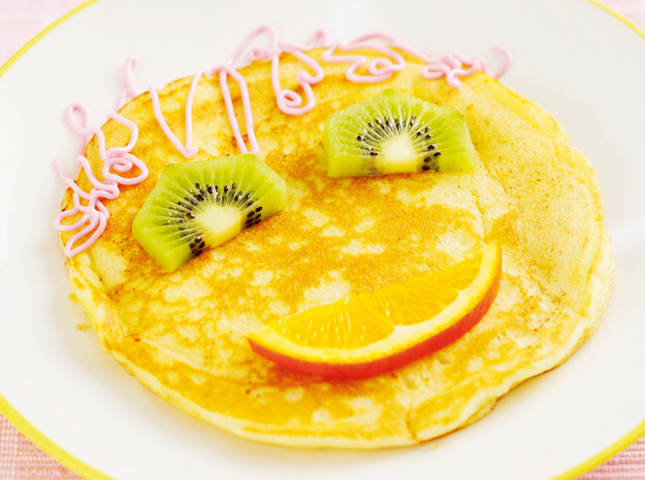 Smiley and Fruity Pancakes
Posted in:
Recipe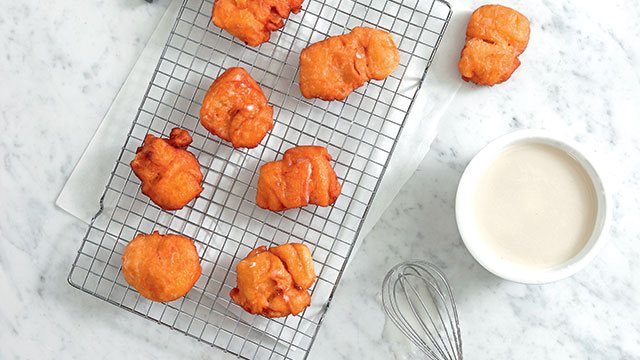 5 Apple Fritters Recipe 
Fritters are really doughnuts that just happen to have chunks of stuff in them. Any lightly battered fruits or vegetables deep-fried until crisp are called fritters! For this recipe however, these started out as apple slices dipped in batter and fried. It has evolved to be any kind of doughnut with apples in it. If you love apples in your doughnuts, try this version with delicious chunks with every bite.  
ADVERTISEMENT - CONTINUE READING BELOW
Recommended Videos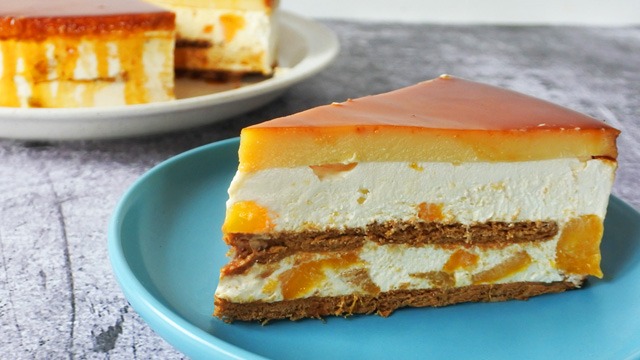 6 Mango Float Recipe 
You can't deny that the mango float takes full advantage of the mango season and our love for this fruit. Easily make this dessert using the basic recipe or level it up by adding a layer of leche flan to make it even more irresistible than it already is. It may be more complicated than your usual float but the resulting creamy dessert is worth every bite.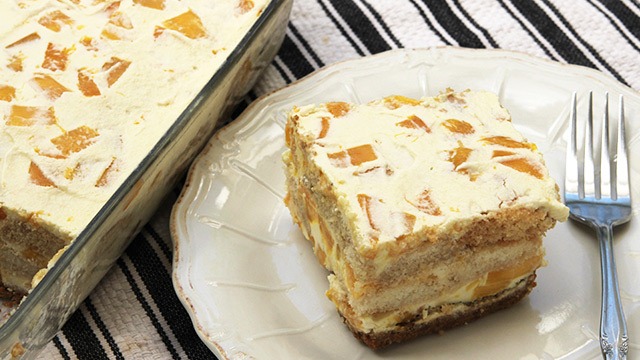 3 Ways To Make Mango Float Cake Better
Posted in:
Baking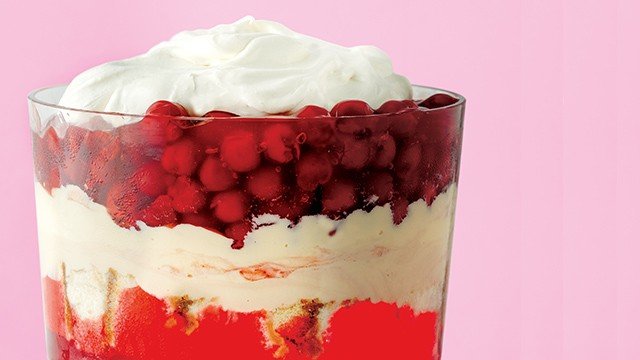 7 Fruit Trifle Recipe 
A trifle started out as an excuse to use up stale or leftover cake. These cakes are cut up, dunked in syrup to moisten the crumbs, commonly topped with a pudding, and then layered. One of these layers can be a fruit! Try a berry trifle, use bananas, or try a combo of fruits that you like.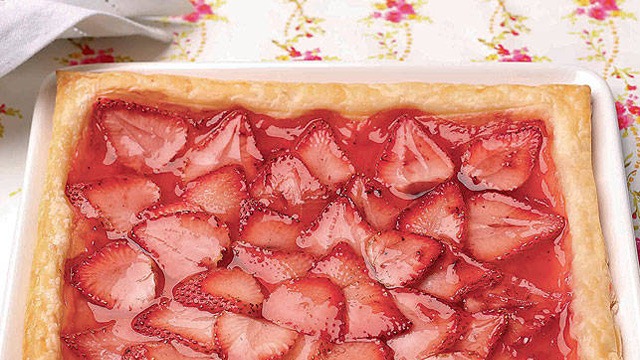 8 Strawberry Tart Recipe 
Want to share your favorite fruit made into a dessert? Make a giant tart topped with glazed fruits! These strawberries are sliced thinly so you can layer them on top of this puff pastry. It just needs 5 ingredients total to make so if you want to change up the fruits, you can totally do that. Just remember to pair the fruit with the jam of your choice.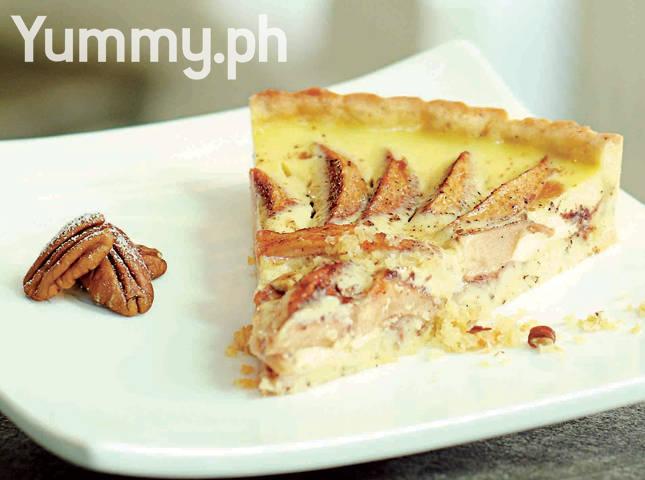 Apple Tart
Posted in:
Recipe
Baked Strawberry Tart
Posted in:
Recipe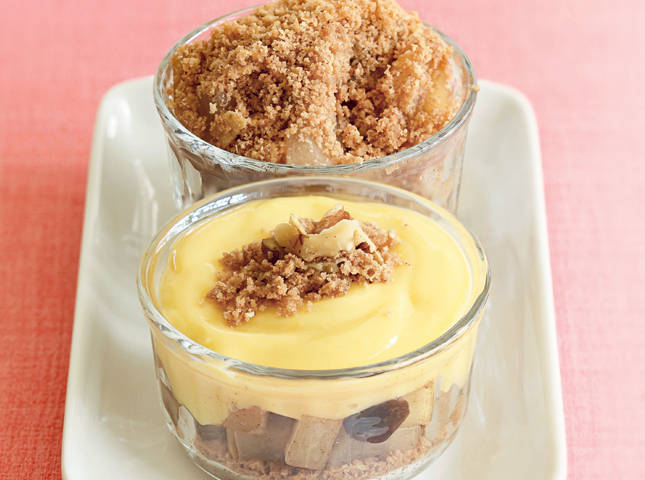 Sugar-Free Pear and Apple Tarts Recipe
Posted in:
Recipe
Got other ideas to try using fresh fruits? Take advantage of the fresh fruits of the month so you can enjoy them at their most flavorful time of the year. Plus, in-season fruits are also available at their most reasonable price, too. 
***