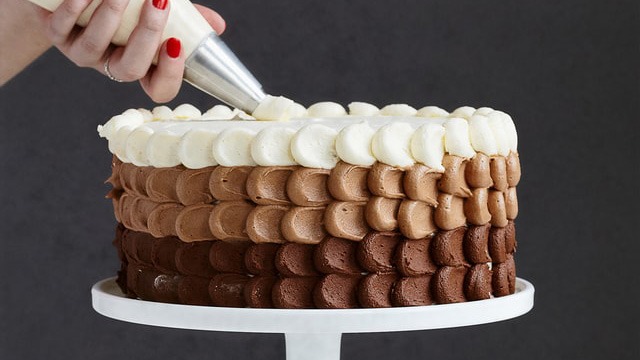 The frosting on any cake is an important component of baking: it is what makes that first grand impression, the flavor that first bursts in your mouth when you take a bite, and the creaminess that marries the moist cake layers together into one divine moment of sweet bliss.
A frosting can mean any creamy spread, commonly made of butter and sugar, that coats cakes and mini cakes and tops cupcakes. This is commonly the sweet, finishing touch on these desserts and creates the decorative appearance that makes such desserts so appealing to everyone.
It can be intimidating to make from scratch but that doesn't mean that it cannot be done with ease and some guidance. Here are easy frosting recipes that you can make for your cake or cupcake recipes: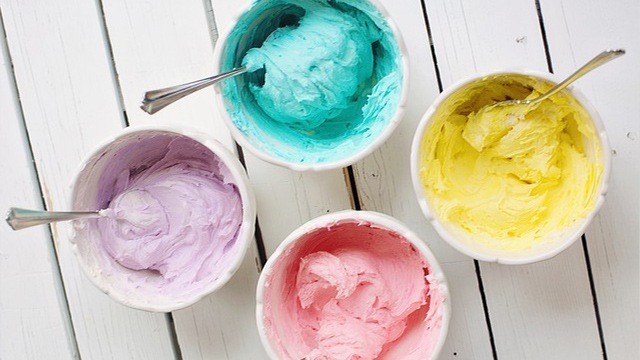 1 American Buttercream Frosting   
This may be the first kind of frosting you have ever tasted or made. It's quite simply a mixture of softened butter and powdered sugar that's been whipped until lightened. The texture can be made creamier with a splash of milk or cream. It can easily be flavored with zests, extracts, or juice concentrates. It's an easy and forgiving recipe that lends itself well to being manipulated into the various colors and flavors you want without little fuss. 
For the simplest recipe, try this: 
1. In a large bowl, whisk 1 226-gram bar softened unsalted butter until lightened and fluffy. 
2. Gradually add 3 to 4 cups powdered sugar, sifted well, in batches, whisking well between each addition.
3. Add 1 tablespoon fresh milk, juice, or even water as desired if the texture becomes too stiff and whisk until fluffy again.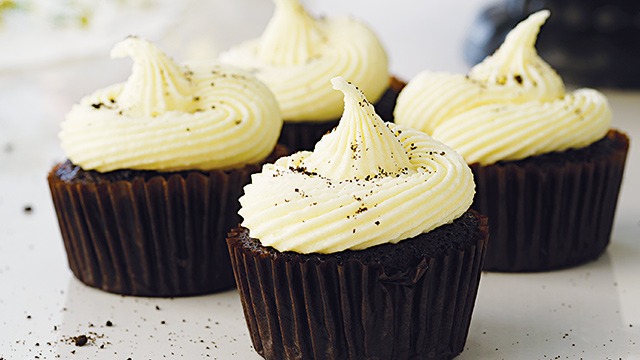 2 Condensed Milk Frosting Recipe 
This is a fantastic two-ingredient buttercream frosting that combines butter and sweetened condensed milk into a frosting that's worthy of more complicated recipes. The trick is that the sweetened condensed milk already contains a few of the ingredients that buttercream has: sugar and milk. Whisking this mixture into butter sounds easy, but it takes patience and the resolution that it will combine with enough mixing. 
Here's how to make it: 
1.

 

In a large bowl or the bowl of a stand mixer, place 1 cup cold butter. Using the whisk attachment, cream the butter until light and fluffy, about 5 minutes depending on how cold your butter was when you started. 
2.

 

Once light and fluffy, add 1 cup sweetened condensed milk, chilled. Beat into the butter until light, fluffy, and spreadable. Stir in your desired extract flavoring. 
3 Two-Ingredient Frosting Recipe 
This might be the original two-ingredient frosting that everyone needs to know about. While this is not a buttercream, it is just as luscious and might be even more decadent than other buttercreams you have tasted. The two ingredients are good-quality chocolate and cream. 
ADVERTISEMENT - CONTINUE READING BELOW
Recommended Videos
Here's how you make it: 
1. Scald 1 cup all-purpose cream in a saucepan over low heat.
2.

 

Add 1 cup chocolate and stir until chocolate has melted. Set aside to cool and allow to thicken. 
3.

 

Pour ganache over cake, making sure to glaze all sides.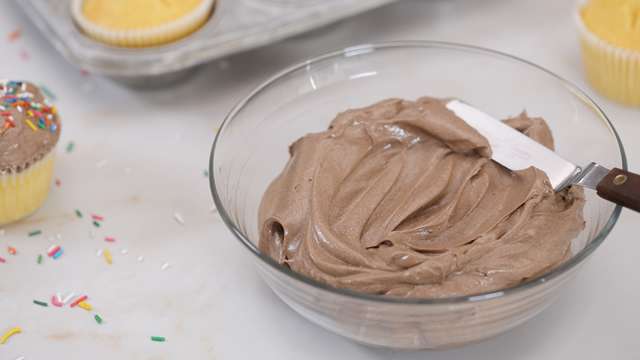 4 Cooked Flour Frosting Recipe   
One of the obstacles some new bakers face is specialty ingredients. Not all buttercreams need special ingredients or even special techniques. This silky, smooth, and delicious buttercream is easy to make, and it's made with regular sugar, all-purpose flour, fresh milk, and butter. 
Also known as a cooked flour buttercream, ermine buttercream, or boiled milk buttercream, this is allegedly the original frosting of the red velvet cake before cream cheese catapulted it to cult classic heights. 
It's easy to make, too! It all starts by cooking fresh milk, flour, and sugar until thickened which you will gradually add to whipped butter. We added cocoa powder and coffee to this recipe but you can omit these and stir in vanilla extract for a basic vanilla buttercream that's just as delicious and creamy as the other kinds.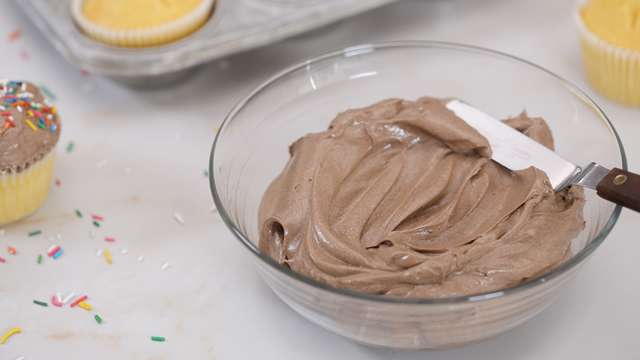 WATCH: How To Make Mocha Buttercream
Posted in:
Baking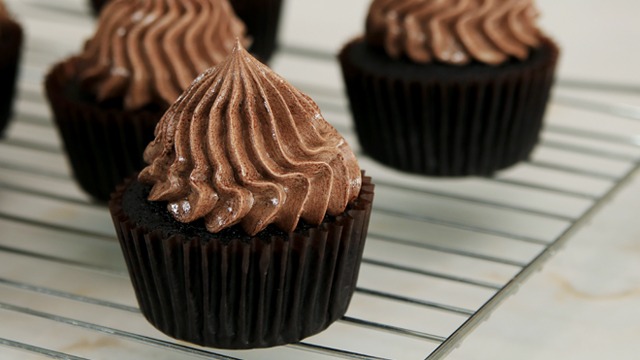 5 Swiss Buttercream Recipe 
If you're ready to take on a buttercream that's a little more time and effort consuming, the Swiss buttercream is one of the favorites of many pro bakers. It uses a Swiss meringue method where egg whites are mixed with granulated sugar, salt, and cream of tartar in a bowl and heated through over simmering water until hot enough to pasteurize the raw egg whites and melt the granules. This is then whipped until it becomes a meringue before adding softened unsalted butter a tablespoon at a time.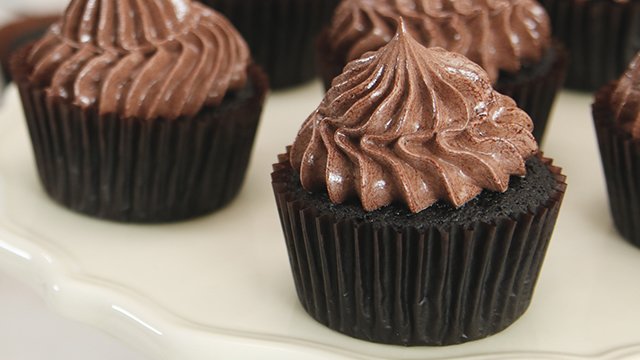 WATCH: How to Make Dark Chocolate Cupcakes
Posted in:
Baking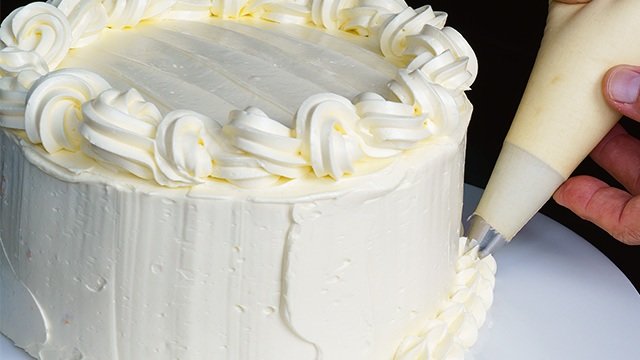 6 Italian Buttercream Recipe 
This is another favorite among pro bakers, and it uses the same ingredients as the Swiss buttercream. The difference is the Italian meringue method which "cooks" the egg whites differently from the Swiss method. Egg whites and cream of tartar are whisked in a stand mixer while melted sugar is gradually poured into the whipping egg whites. The melted sugar is hot enough to pasteurize the egg whites. Softened unsalted butter is added and whipped in to create the signature buttercream.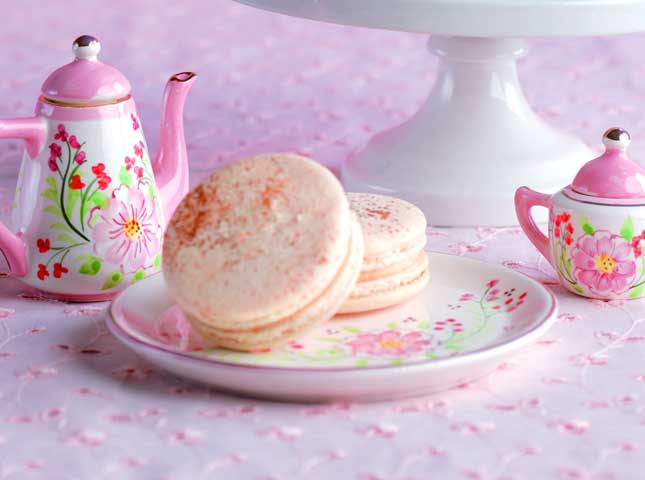 Basic Italian Buttercream
Posted in:
Recipe
ALSO READ: 
***
Thinking about what to cook next? Join our Facebook group, Yummy Pinoy Cooking Club, to get more recipe ideas, share your own dishes, and find out what the rest of the community are making and eating!
Got your own version of the classic dishes? Pa-share naman! Get your recipe published on Yummy.ph by submitting your recipe here!