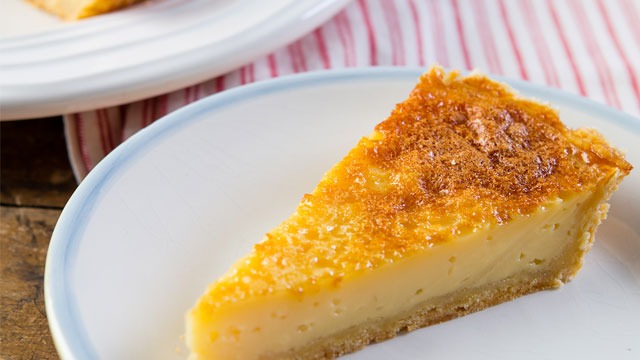 Evaporated milk is as common in the Pinoy kitchens as rice. Every household has a can or three in their cupboards. We grew up with evaporated milk in our dishes, from the milky chicken sopas to the neighborhood bakery cakes that came in wrapped in cute paper cups. 
It's an extremely versatile ingredient. It can sub in for fresh milk where necessary (just remember to dilute it with the same amount of water to evaporated milk) and can be used for either cooking or baking.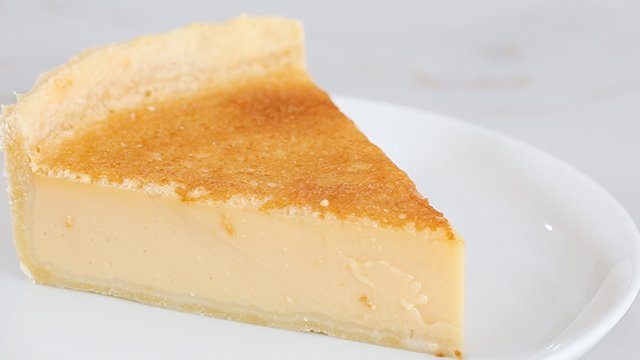 WATCH: How to Bake An Egg Pie
Posted in:
Baking
So, it's no wonder that the egg pie that you love is as creamy as it is. Evaporated milk is basically a concentrated milk. As its name suggests, this milk that has had its water content reduced by simmering, the water evaporated until the slightly thickened liquid that remains is more concentrated. You'll notice that it's not as milky white as fresh milk. Some of its milk solids browned slightly as it cooked. It's got a similar color as condensed milk but without the sticky texture and sweet flavor.
What it does have is a concentration of milky flavor. The natural sweetness of the milk is accentuated with the reduction of the water content while the creaminess is at least triple that of ordinary fresh milk. Take a sip of evaporated milk, and you'll notice its luscious and creamy texture.
Best of all, because of the process it goes through, evaporated milk is just like fresh milk except its shelf stable, so it is the perfect substitute for when the baking or cooking. 
So, the next time you find yourself with just evaporated milk in your cupboard where fresh milk is listed as the ingredient, it's okay. Use it, and you may just discover that you have made one of the creamiest, silkiest dishes you have ever tasted.
ALSO READ: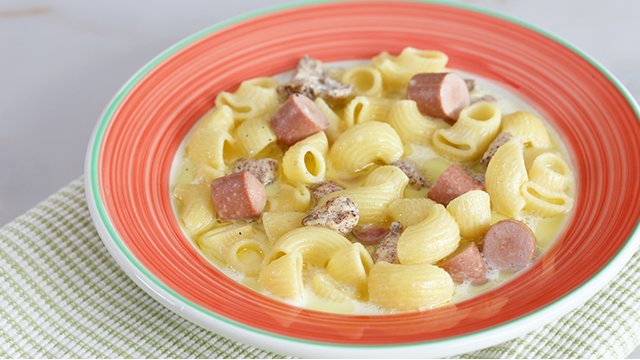 WATCH: How to Make Milky Sopas
Posted in:
Cooking
ADVERTISEMENT - CONTINUE READING BELOW
Recommended Videos