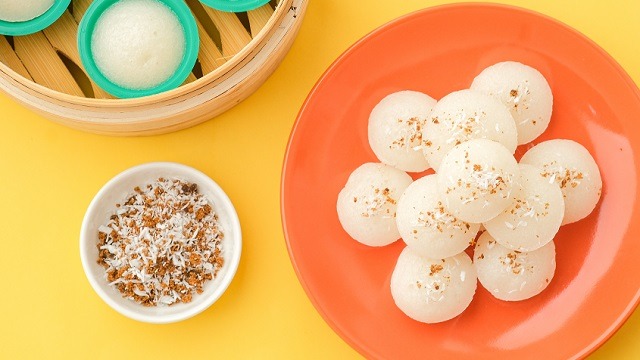 Steamed rice cakes is a truly Asian thing. Only in Asia will you find steamed rice cakes, or more commonly known as puto, in varying shapes, sizes, and flavors. The recipes are usually not difficult to follow and do but there are a few things that are common among all of these recipes: these are usually made of rice flour, frequently steamed or cooked on the stovetop, and are fantastic when served with grated coconut or niyog and palm sugar or panutsa, 
You can make puto in any number of ways but what's certain is that making puto is easy and delicious when made right. Here are all the tips you need to know to make a puto recipe right: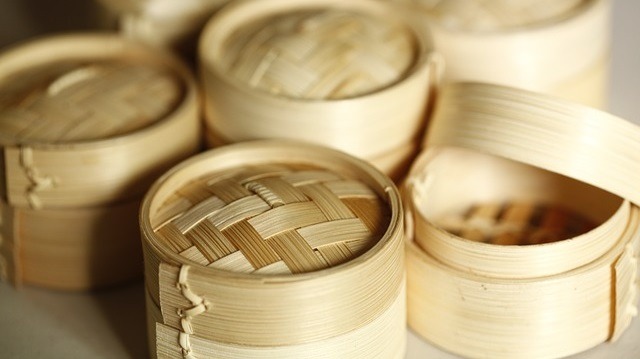 1 Prepare a steamer before you start. 
It may be a no-brainer that you need a steamer but you do need to prepare one before you start on your batter. While rice flour doesn't develop gluten and has little chance of becoming tough, you should prepare your ingredients as well as your equipment before you even start mixing out of habit. 
Develop this habit and you will get your job done, whether it's steaming, cooking, or baking, that much quicker. How? This eliminates you waiting for your equipment to be at the right temperature when you're done making the batter. It's during this preheating time which you could have spent making the batter.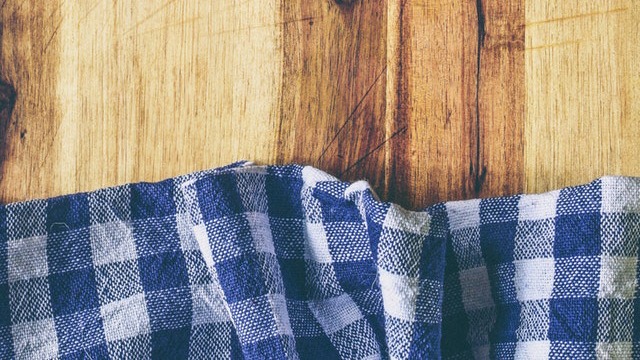 2 Grab a kitchen towel. 
Have a kitchen towel ready by the steamer. You need this useful kitchen item because of water droplets that may or may not drop onto your puto as it's steaming. Unless you cover each tiny little mold with foil, you'll have water threatening to make your puto soggy every second it's in the steamer.
Prevent this by draping a kitchen towel or even wrapping the lid of the steamer with a cloth that will absorb the majority of the droplets before it can drop onto your little rice cakes.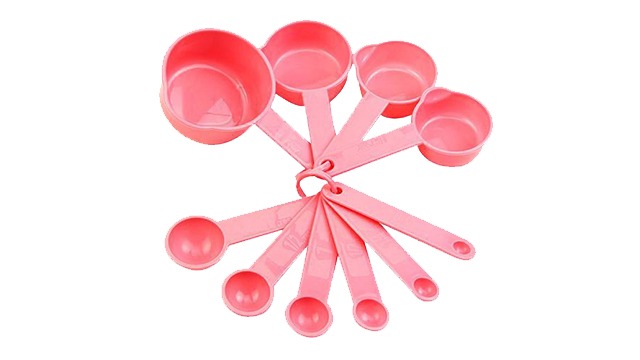 3 Use your measuring tools. 
When you're ready to make your puto batter, it's always a good idea to make it in a large bowl. Any bowl will do! You can even just use a fork to mix your batter since rice flour dissolves well with liquids.
However, when it comes to portioning out the batter, we suggest you turn to your measuring cups and spoon to do the job better. That's because most molds can hold about as much as a measuring spoon or cup can hold. This makes it easier to divide and you are much more accurate with your batter, too.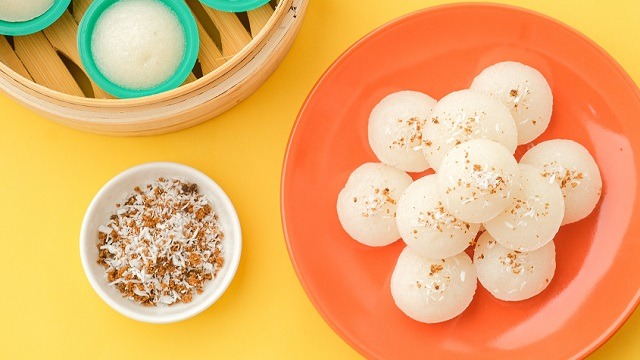 4 Always grease your molds. 
When you are ready to portion your puto batter, you are probably using plastic or aluminum molds. You're going to want to grease each individual mold with either softened butter or oil because rice flour is sticky. Your puto will most likely stick to your mold than not if you forget to grease them. 
ADVERTISEMENT - CONTINUE READING BELOW
Recommended Videos
On that note, you should also grease it every time you use it. It's not a one-time thing. The rice cakes will absorb some of that oil or butter as it cooks so when you pop it out after steaming, you will need to wash and dry each mold and grease it again before pouring in the next batch of puto batter. 
It's a hassle to do but it will be worth it when each dainty little puto pops out cleanly every time.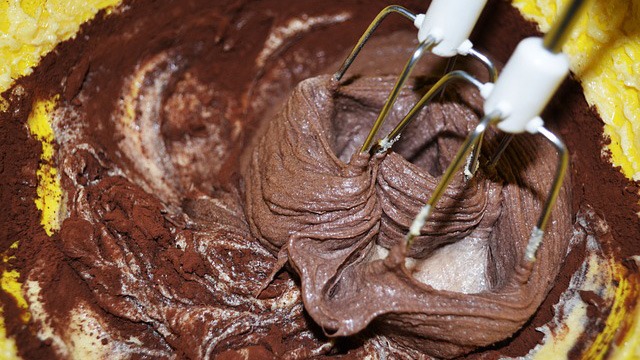 5 Mix your batter often. 
Unlike batter made with all-purpose flour, rice flour mixes well with liquids so it's easy to make it combine with your other ingredients. However, this same quality of rice flour will force the flour to sink to the bottom of your batter. Rice stays suspended in the batter and doesn't actually stay mixed, and this can lead to a batter that doesn't have enough flour in it to hold its shape when it's time to steam it.   
Do this every time you scoop puto batter: mix the batter from the bottom up before scooping out a portion. This will mix your rice flour back into the gata and egg mixture so it stays mixed when you scoop it into the molds.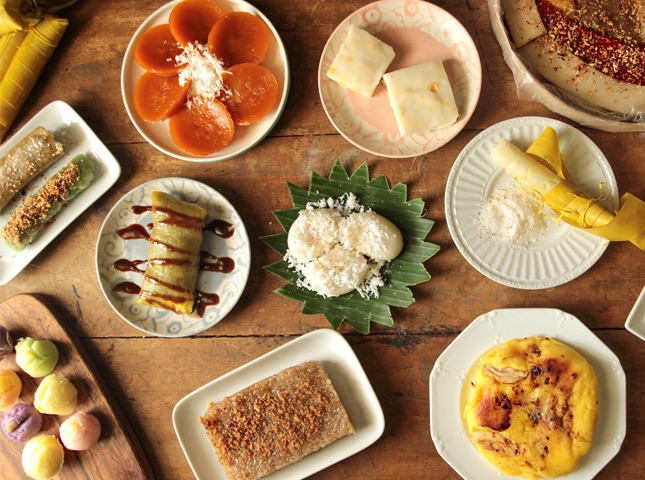 There's An Easy Way To Make Kakanin
Posted in:
Cooking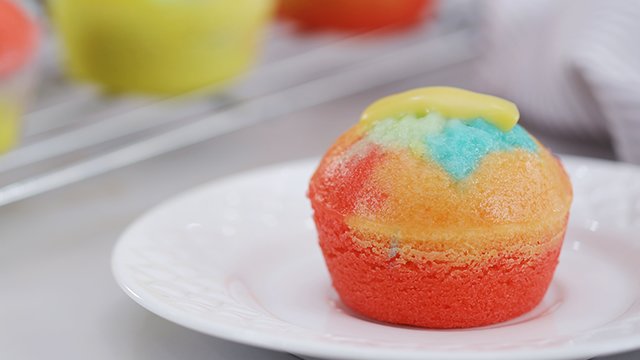 6 Add the topping at the right time. 
Once your puto are steaming, time to decide on toppings. Are you topping your puto with cheese? Then you'll want to add the cheese right before it's completely done since melting the cheese is key to making it stick to the top of the rounded tops of each puto. 
Did you make butter puto and want to amp up the buttery flavor? Brush on the butter as soon as the puto comes out of the steamer so it can not only melt, but also get absorbed by the puto as it gently cools. 
Will you serve it with niyog? These coconut shavings are best when served on the side after the puto have cooled.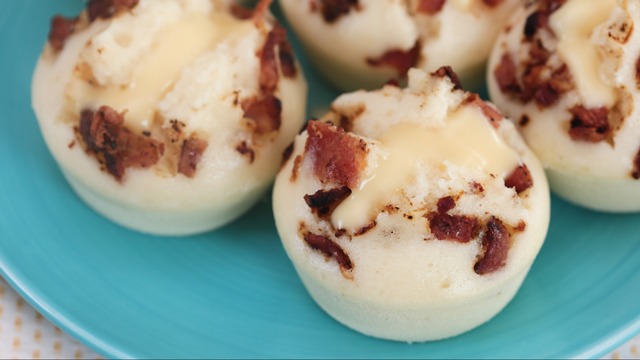 WATCH: How to Make Bacon and Cheese Puto
Posted in:
Cooking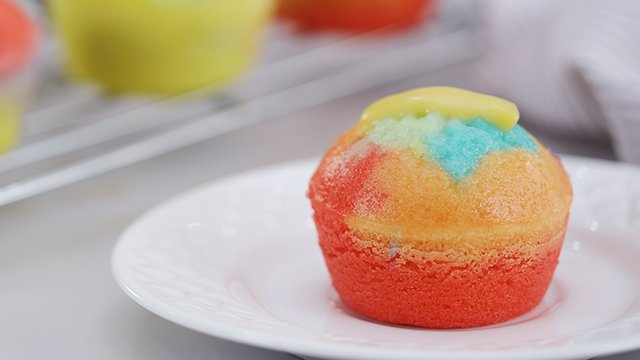 WATCH: How to Make Rainbow Puto
Posted in:
Baking
These tips will help you not only make puto, but also any kakanin or steamed dessert that you want to make! Keep these in mind and the next time you dream of puto, you have all the knowledge you need to make it right. 
ALSO READ: