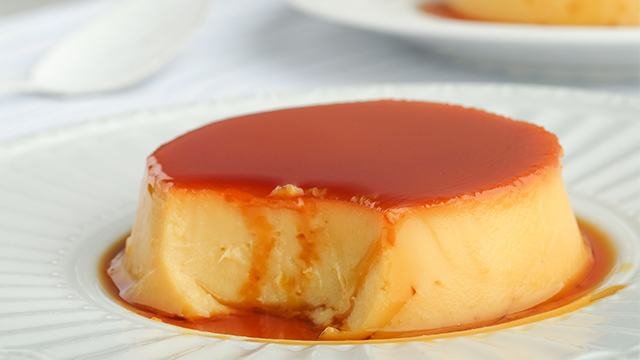 When it comes to dessert, the Filipino may have the world beat with its general love for everything sweet. Even dishes that would normally be considered savory are given a sweet touch to make it more appealing to the general populace! 
Anyone who loves desserts, especially those who love milky desserts, will adore the creaminess of these local treats. These are commonly made using condensed milk, powdered milk, evaporated milk, fresh milk, all-purpose cream, or any combination of these dairy products. 
If you're a fan of these sweet delights that many of us are fond of too, you might want to try making these to make your day a bit sweeter: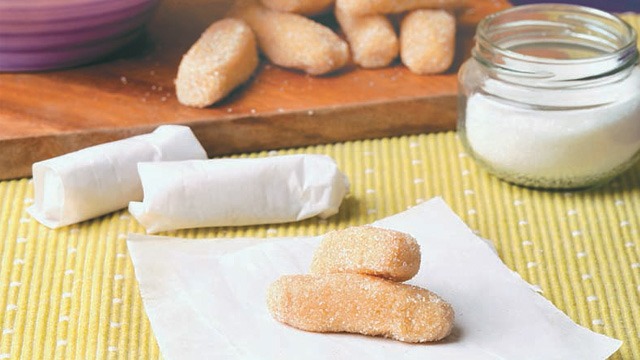 1 Pastillas Recipe 
The easiest recipes are usually the ones that require no baking or even cooking at all! Pastillas is a sugar-coated milky candy. It's made with powdered milk moistened with condensed milk and shaped into little logs before being rolled in sugar but traditionally, these were made by gently simmering carabao's milk and sugar for hours until the entire mixture is thick and dried enough to roll.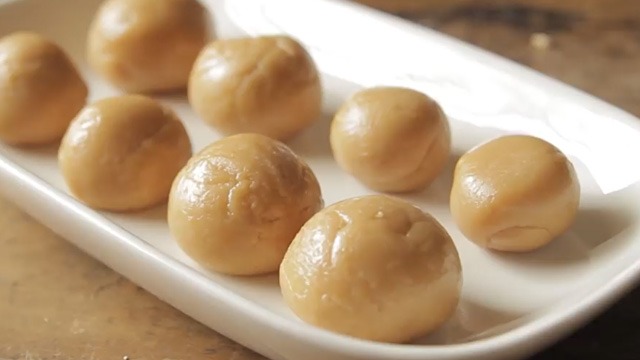 2 Yema Recipes 
Sweetened condensed milk is the main ingredient of these luscious balls. It's thickened with egg yolks and becomes melt-in-your-mouth buttery as it simmers on the stovetop. These are commonly mixed with crushed peanuts to make the tall triangle candies you find wrapped in Japanese paper or simply rolled into balls to be enjoyed as is. 
If you want to experience your yema addiction in another form, try it as a sandwich spread or as a topping for cupcakes or even slathered on a cake that's just the right size for you.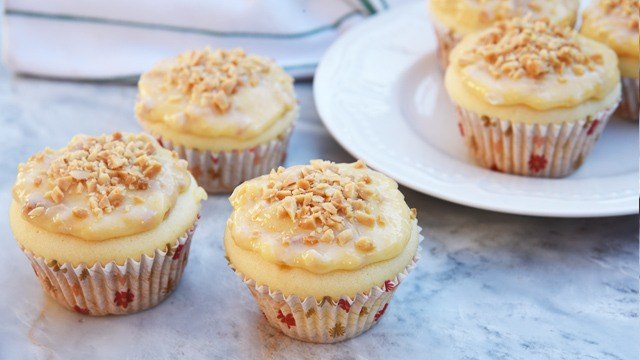 Peanut Yema Cupcakes Recipe
Posted in:
Recipe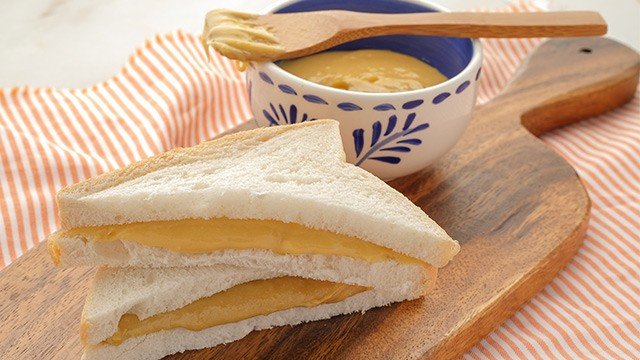 Yema Spread Recipe
Posted in:
Recipe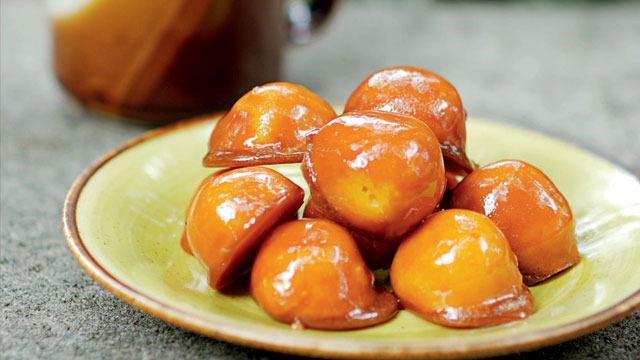 Yema Recipe
Posted in:
Recipe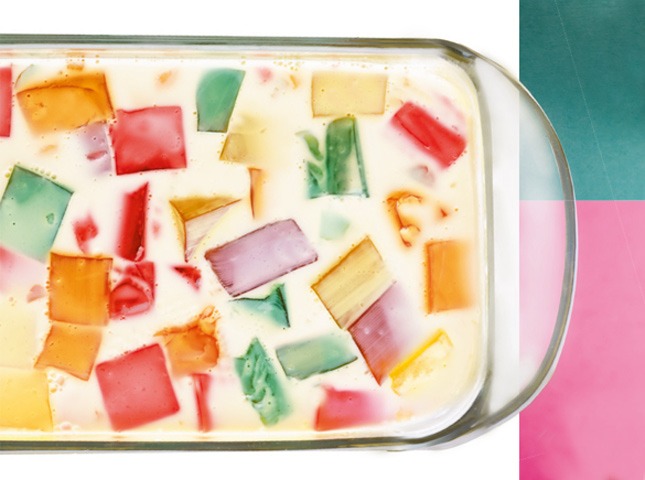 ADVERTISEMENT - CONTINUE READING BELOW
Recommended Videos
3 Cathedral Windows Recipe 
Not every creamy dessert is made of just milk. This dessert is a great combination of milk and fruit flavors in a soft gelatin. Known as cathedral windows for its similarity to stained glass windows, this classic Christmas dessert is a great way to have a fruity dessert that's so a little milky without needing an oven to make it.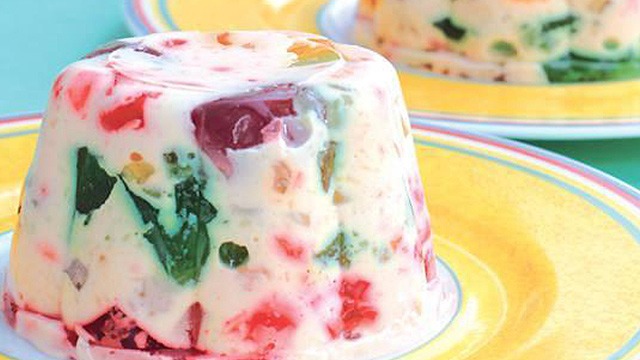 Cathedral Windows Recipe
Posted in:
Recipe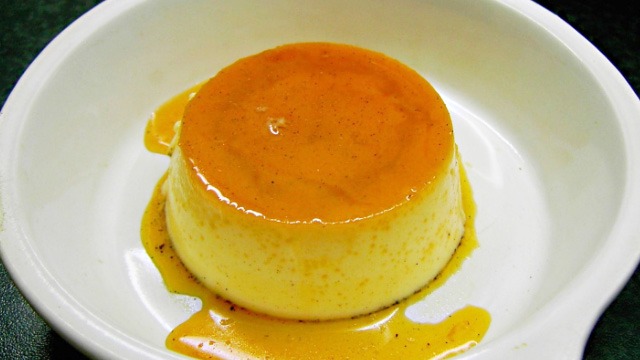 4 Leche Flan Recipes 
Of all the desserts you may find in any celebration, the leche flan is the one dessert that will always be popular. The creamiest version is made with all egg yolks and is a rich, silky, and very creamy confection that's doused in a bittersweet caramel sauce. This can be made in many different ways including using half coconut milk or infusing the milk with coffee, but the most common way to enjoy this is on its own or as the topping of a refreshing halo-halo glass.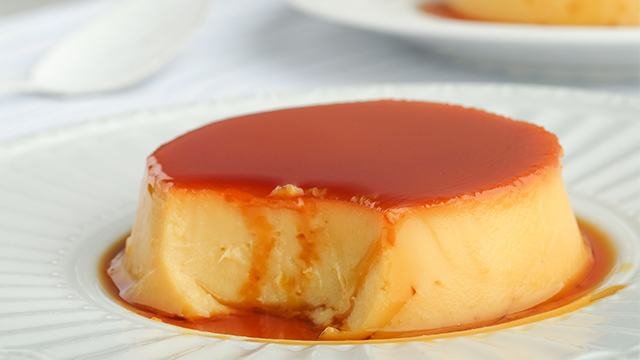 Coconut Leche Flan Recipe
Posted in:
Recipe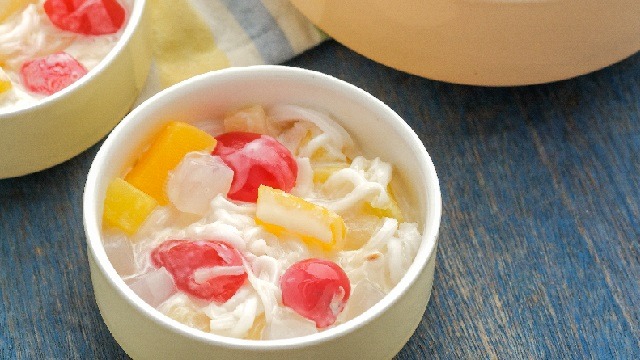 5 Fruit Salad Recipes 
Fruit salad is another one of those classic Filipino desserts that one finds popular during the holidays. The fruit salad can be in several forms, including frozen, but the combination of the dressing that the fruit cocktail is tossed in is simple: condensed milk, all-purpose cream, and the heavy sweet syrup drained from the fruit mix. The cream can be substituted with other dairy products but the resulting dish is the same.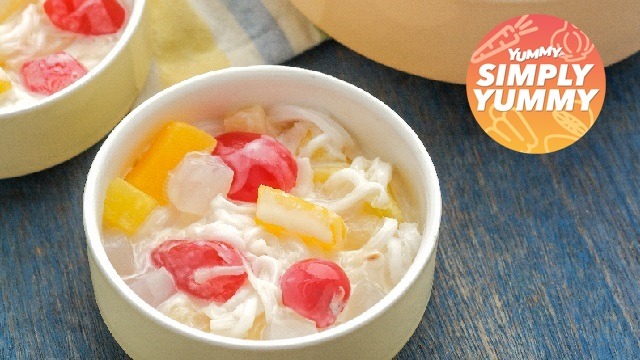 Pinoy Buko Salad Recipe
Posted in:
Recipe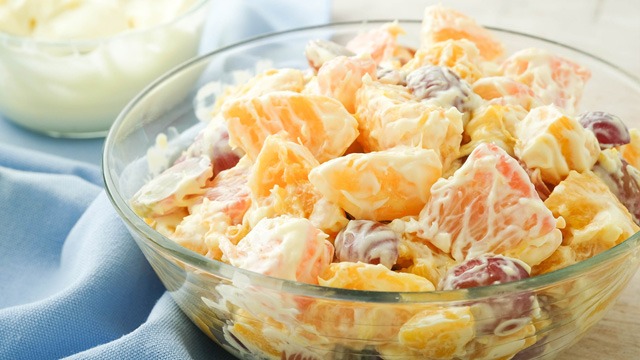 Cream Cheese Fresh Fruit Salad Recipe
Posted in:
Recipe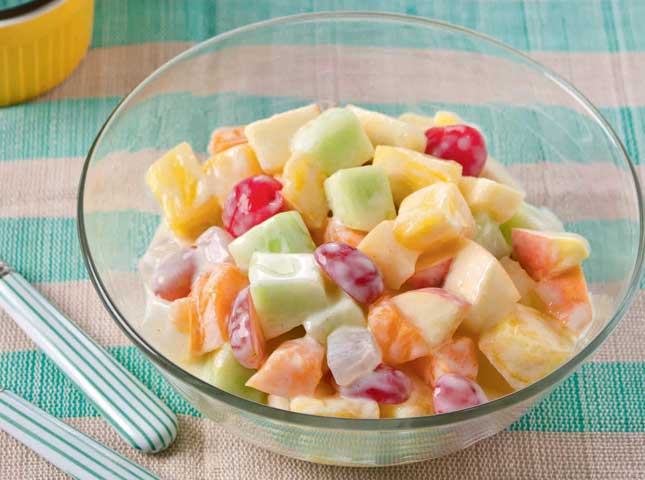 Yogurt Fruit Salad Recipe
Posted in:
Recipe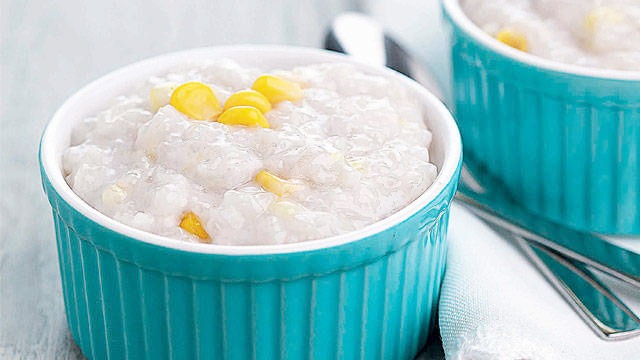 6 Ginataan Recipes 
Did you know that ginataan isn't just for savory dishes? The original ginataan is actually a dessert made with gata. This can be made a rice porridge-like dessert studded with corn for a ginataang mais or mochi balls or bilo bilo and kamote. It can even be made with red mung beans or monggo for a red bean version that's addictive.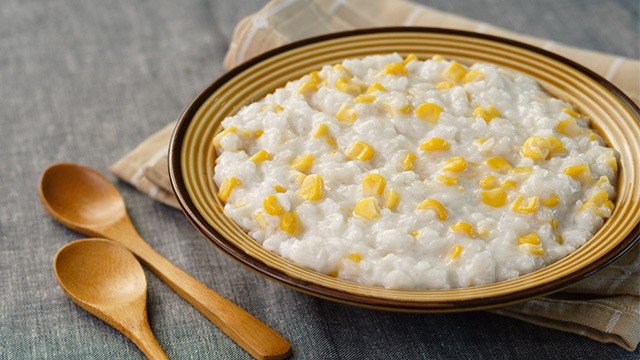 Ginataang Mais Recipe
Posted in:
Recipe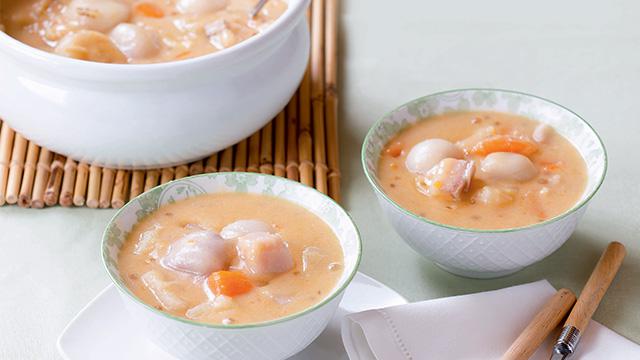 Ginataang Halo-Halo Recipe
Posted in:
Recipe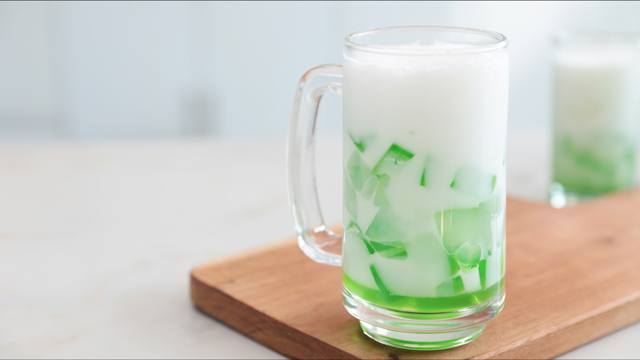 7 Buko Pandan Recipes
If a can of fruit cocktail isn't your favorite combination of fruits, then maybe this creamy coconut and pandan jelly would be. Also known as the Asian vanilla, the pandan leaves are infused in the jelly creating the strands that mimic the buko strands that's also in the dessert. it's a simple dessert that mixes sweetened coconut cream, condensed milk, buko meat, and the infused gelatin into one irresistible dessert.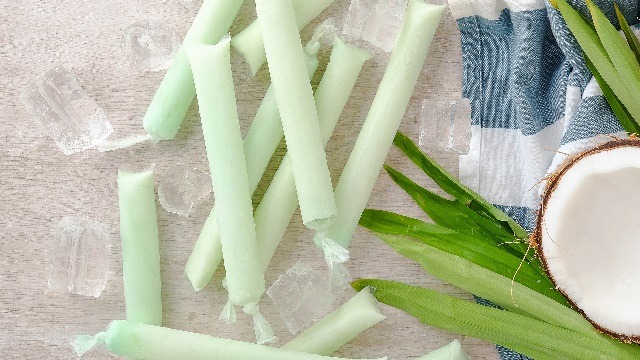 Buko Pandan Ice Candy Recipe
Posted in:
Recipe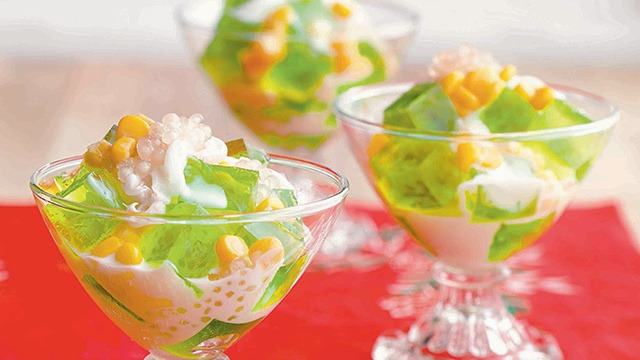 Corn and Buko Pandan Jewels
Posted in:
Recipe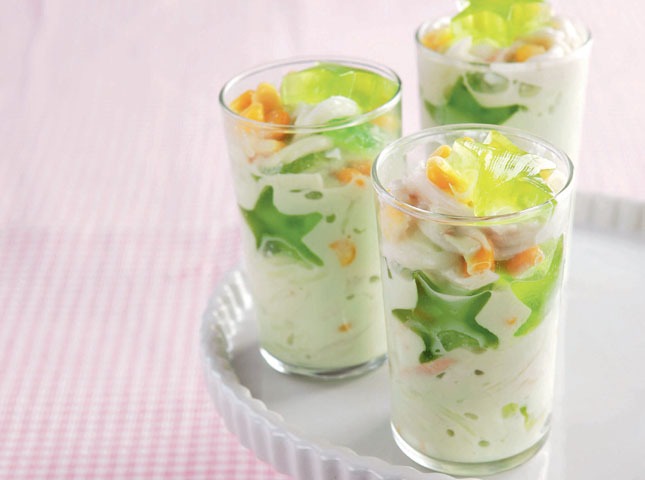 Buko Pandan Recipe
Posted in:
Recipe
ALSO READ: 
***
Thinking about what to cook next? Join our Facebook group, Yummy Pinoy Cooking Club,to get more recipe ideas, share your own dishes, and find out what the rest of the community are making and eating!
Got your own version of the classic dishes? Pa-share naman! Get your recipe published on Yummy.ph by submitting your recipe here!