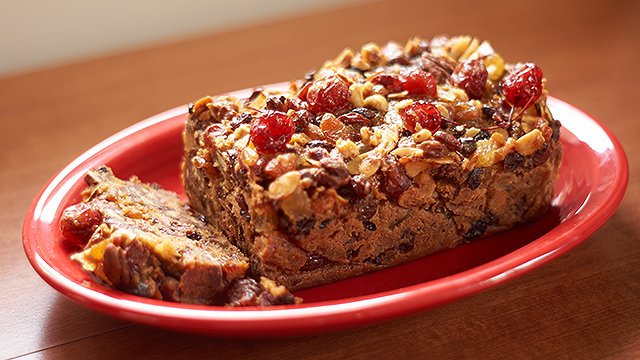 Christmas just isn't the same without a slice or two of rum-spiked, spiced, fruitcake! There is a lot that goes on in this dessert: dark molasses flavors, chewy dried fruits, crunchy walnuts and cashews, and a hint of liquor.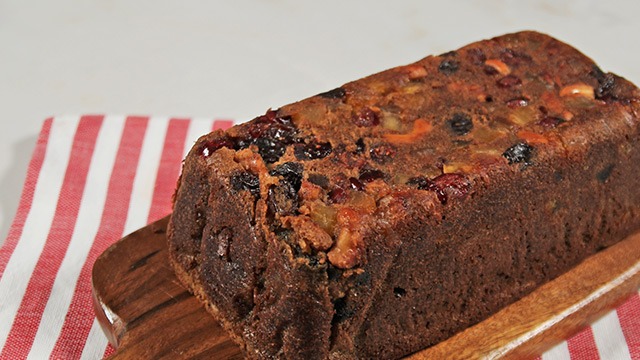 WATCH: How to Make Fruitcake
Posted in:
Baking
While this holiday classic is usually bought and given as a gift, why not try your hand at making it at home? All the ingredients that you need are readily available in the supermarket, anyway. Read our baking tips below to make sure your fruitcake is as delicious as you want it to be!
1 Bake a cake now!
Did you know that fruitcakes are meant to be made weeks to months in advance before their intended dates of consumption? This is because fruitcakes can be brushed with rum once a week, then wrapped in plastic wrap and foil to "age." Ageing helps keep your cake moist while flavors develop.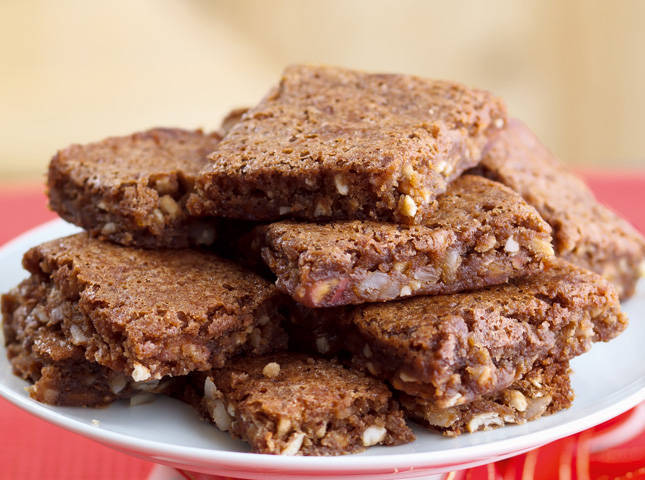 Fruitcake Bars
Posted in:
Recipe
2 Always use at least 1 layer of parchment paper to line your pans.
Because fruitcakes bake at low temperatures for a long period of time, the edges tend to brown and darken. To avoid overbaking the edges, always line your pans with parchment paper. If you want to be extra sure about it, you can even use two layers of parchment paper to line your pan.
3 Know where to shop for your ingredients.
Here's a tip: in your local grocery, go to the aisle that contains the raisins and other dried fruit. You will most likely find bags of mixed dried fruit and cherries that are ready to use for your fruitcake!
4 Use an oven thermometer.
Gas, electric, and convection ovens do not work the same. Temperatures may fluctuate from time to time, depending on what kind of oven you are using and on your familiarity with your own oven. To make sure that you're using the right temperature to bake a fruitcake, we recommend that you use an oven thermometer for an accurate read.
5 Don't be afraid to spice it up!
Spices will make your fruitcakes more exciting and are delicious with the caramel and molasses flavor that naturally occur when baking this kind of cake. Experiment with cinnamon, cloves, cardamom, and allspice.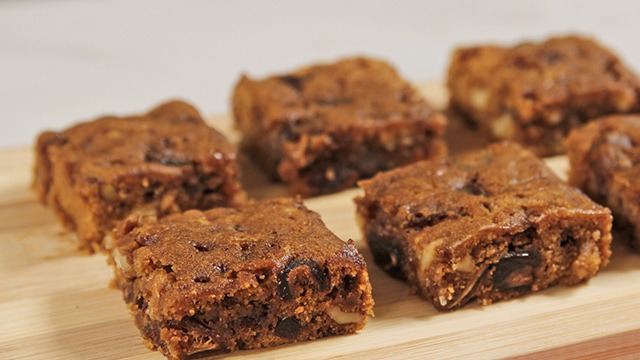 WATCH: How to Make Food for the Gods
Posted in:
Baking