Refrigerator cakes are known by many names. Some know it as "graham float", most commonly made with mangoes, cream, and graham crackers. Others across the ocean know it as "graham cake", "freezer cake", or the old-school name "icebox cake". (An icebox was what kept food cold before the electric refrigerator was invented.) 
Refrigerator or ref cakes or no-bake cakes are commonly made with sweetened cream, whipped until airy and light, and a cookie, biscuit, or even cake. The cream helped moisten and soften the crisp cookies again, making recipes like these a fantastic use for leftover cakes that have gone stale. Fruits such as mangos, bananas, or even strawberries, helped give these cakes a fruity flavor that made this cake even more delicious and appetizing.     
If you're thinking of making one of these no-bake desserts, remember these tips when making a ref cake or any no-bake cake recipe: 
1 Chill ingredients and equipment that need to be cold overnight or at least 1 hour for best results. 
2 Prepare all ingredients before starting so these are kept cold longer as you progress with the recipe. 
3 Bloom the gelatin, if using. 
4 Wrap and immediately place your made cake in the refrigerator or freezer so it can chill through thoroughly and any further melting is prevented.    
Are you ready to make some delicious and easy no-bake graham cakes this Christmas? Here are ref cake recipes to try: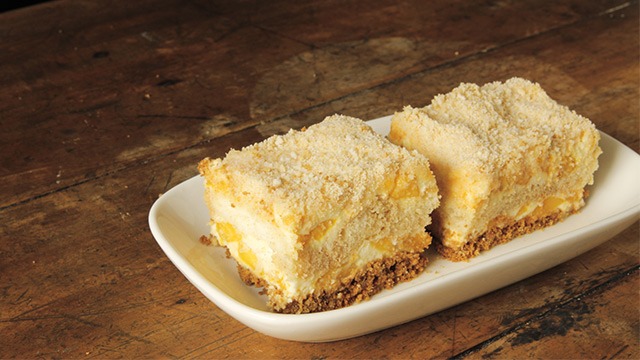 1 Mango Float Freezer Cake Recipe 
You can't go wrong with a classic recipe, and this is a truly decadent version that won't fail. Loaded with lots of mango chunks on a double bed of sweetened whipped cream and a graham cracker crust, this version is super creamy.
Keep it frozen until the last minute for best results. For perfect slices, you can use a knife that's been dipping into hot water to help make clean slices. After you make the slices, transfer these to dessert plates and freeze them until its ready to serve.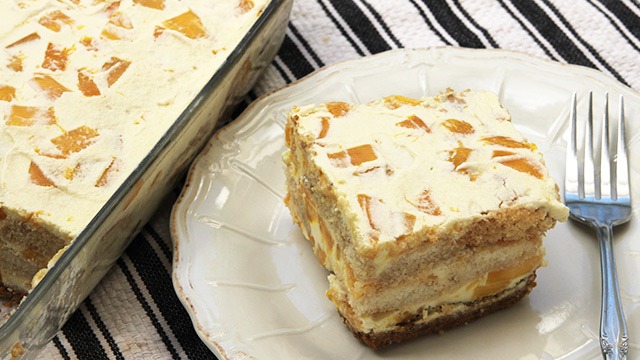 Mango Float Recipe
Posted in:
Recipe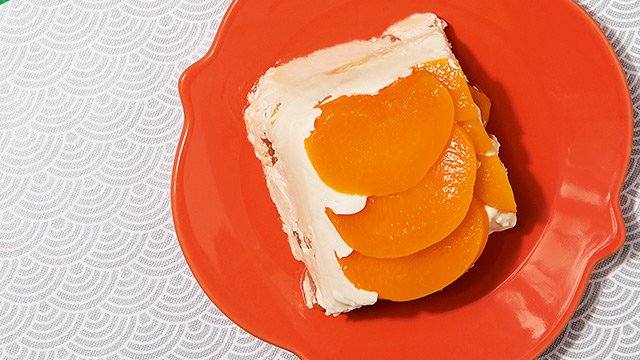 2 No-Bake Refrigerator Cake Recipe 
If you want a truly easy refrigerator cake, this is one version that is made fruity and sweet using canned fruits. You can use fruit cocktail as your fruit mix or other canned fruits. Canned peaches soaked in syrup and sliced just right make a stunning presentation that you might want to try and taste for yourself. 
You can even freeze the cake with layers made of egg nog cookies rather than the usual graham crackers.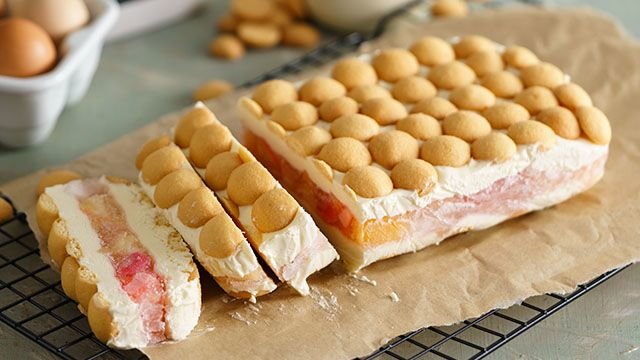 Fruit Salad Refrigerator Cake Recipe
Posted in:
Recipe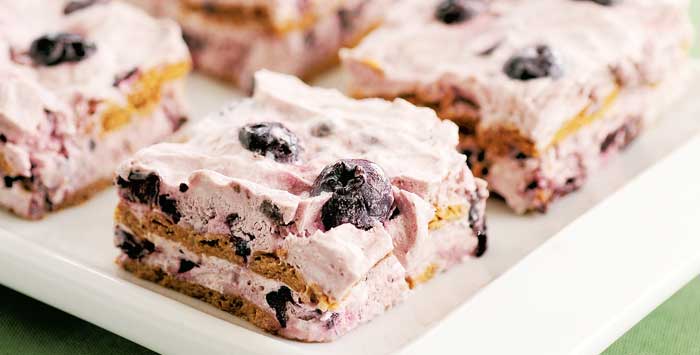 ADVERTISEMENT - CONTINUE READING BELOW
Recommended Videos
3 Frozen Blueberry Refrigerator Cake Recipe 
There was a time when blueberries were rare and hard to find. Now, blueberries can be found in your local supermarket and even your palengke if you know where to look and who to order it from. These little berries are what makes this ref cake gorgeously purple-hued but it also delivers a delicious berry flavor that's unmistakeable. If you love blueberries on your cheesecake, this is one no-bake version that you might want to try for a delicious change.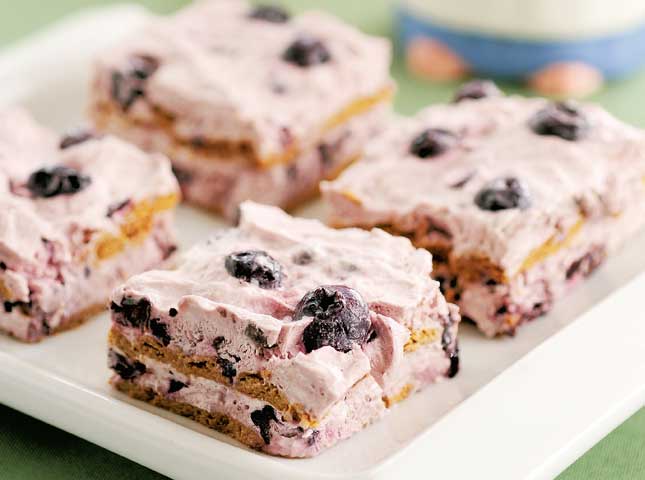 Frozen Blueberry Refrigerator Cake
Posted in:
Recipe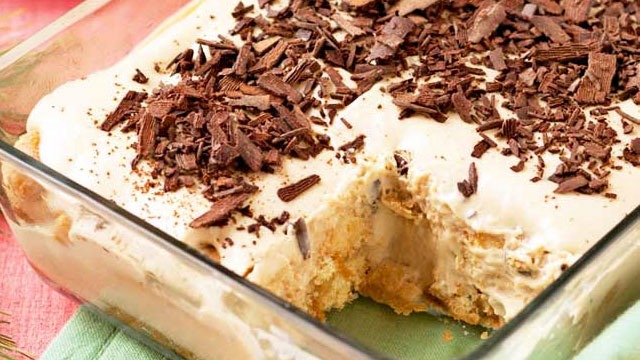 4 Kahlúa 

Ref Cake Recipe   

Kahlúa is a coffee liquor from Mexico. It's what transforms this seemingly simple ref cake into a boozy, adult-only cake that would pair wonderfully with the brewed coffee you might serve after Christmas dinner. 

No coffee liquor? That's okay! You can make your own coffee liquor at home with either rum or vodka, sugar, and your favorite brewed coffee. (We highly suggest making and using cold brew coffee when making this to avoid developing an acidic taste.) You can flavor it with vanilla extract to give it that wonderful aroma when added to your desserts.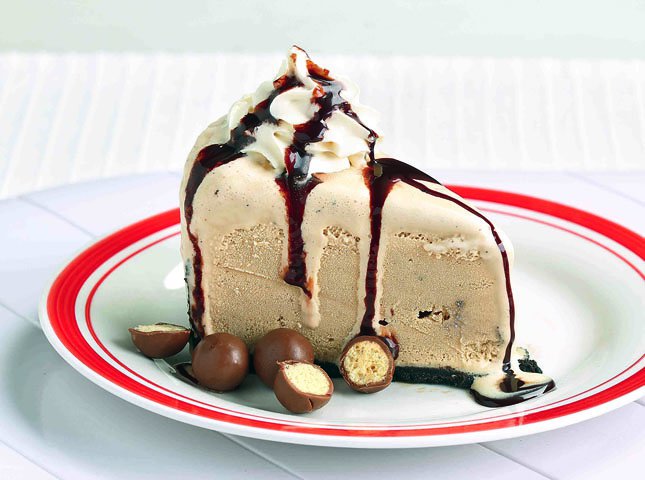 Coffee Kahlua and Malt Ice Cream Pie
Posted in:
Recipe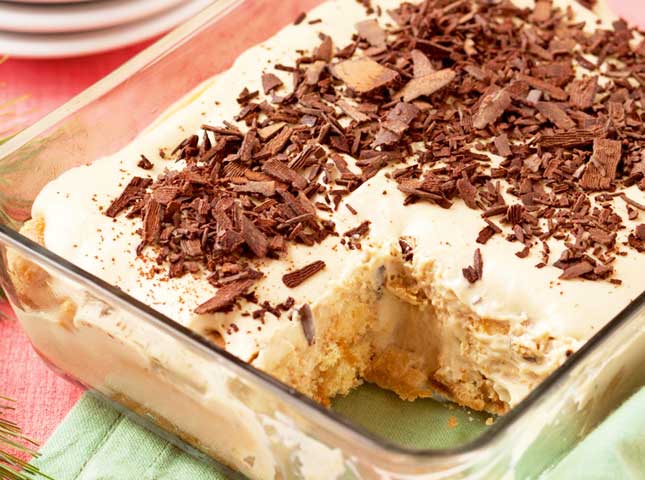 Kahlua Icebox Cake
Posted in:
Recipe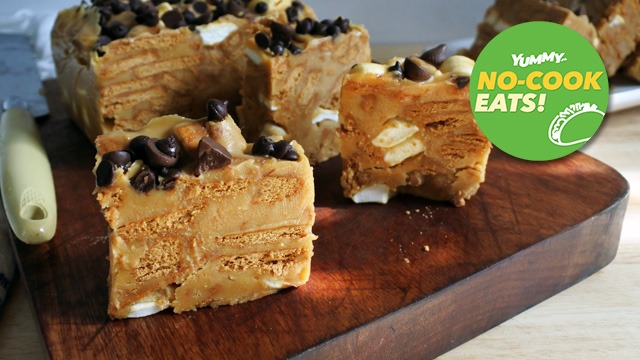 5 No-Cook Graham Cracker Bars Recipe
If you want something nutty that can serve as a snack rather than a dessert course, these graham cracker bites should be just what you want. This super simple recipe is so easy that you don't have to cook anything either. It's made with broken graham crackers layered with a sweetened peanut butter and butter mix. Marshmallows, chocolate chips, and even more graham crackers dot the tops so you know exactly what you're biting into.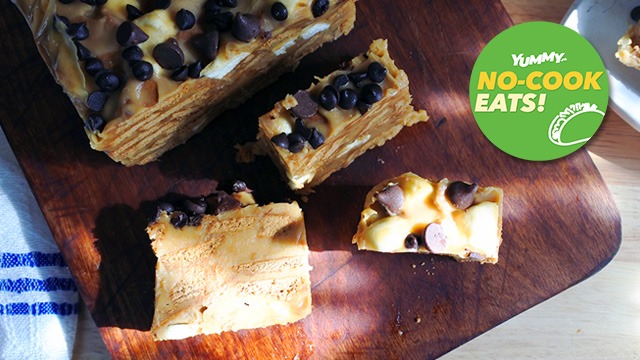 No-Cook Graham Cracker Bars Recipe
Posted in:
Recipe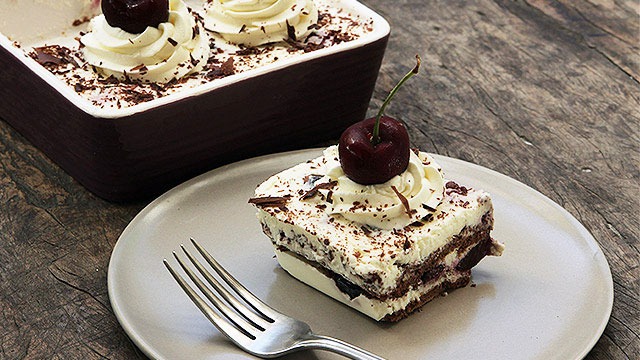 6 Black Forest Icebox Cake Recipe 
Not all ref cakes need to be simple confections. If you want to elevate your no-bake cake to one that's got more flavor than one would usually expect, try this version that gets its inspiration from Germany. A typical black forest cake is a tasty marriage of cherries and chocolate expertly incorporated into the cake. The layered cake is usually topped with whipped cream and even more cherries.
For this no-bake version, chocolate graham crackers are used instead of cake. Each layer of whipped cream is sprinkled with chopped fresh black cherries and shaved chocolate. If you want to impress guests, this is the graham cake to make and serve.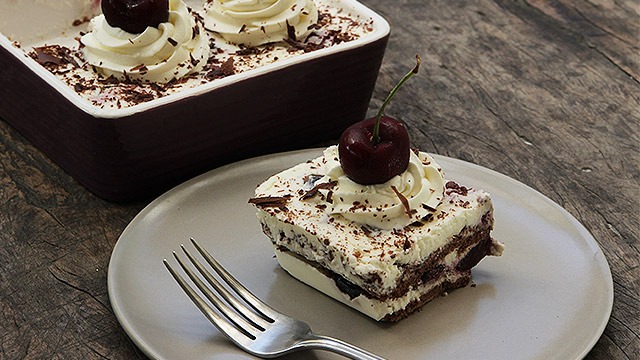 Black Forest Icebox Cake Recipe
Posted in:
Recipe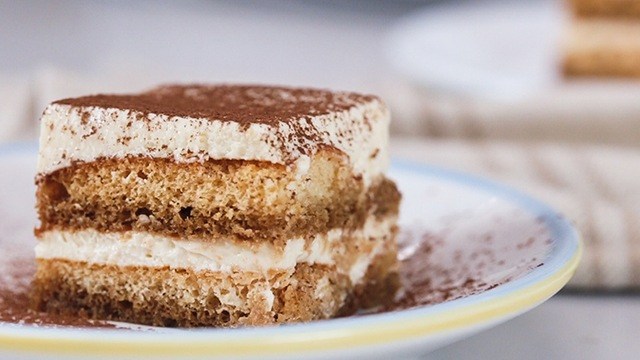 7 Easy Tiramisu Recipe 
You don't need to use graham crackers to make a delicious ref cake. The tiramisu is one cake that uses broas or ladyfinger cookies instead of graham crackers to make its layers. The big difference is that this non-fruity ref cake is made even more irresistible with its creamy layers. It's not just made with whipped cream; it's got cream cheese in those layers, too.    
Plus, just like the Kahlua ref cake, this can be made boozy to satisfy the adults at your party. Just use a coffee liquor instead of brewed coffee to dip and soften the cookies.  
***
Thinking about what to cook next? Join our Facebook group, Yummy Pinoy Cooking Club, to get more recipe ideas, share your own dishes, and find out what the rest of the community are making and eating!
Got your own version of the classic dishes? Pa-share naman! Get your recipe published on Yummy.ph by submitting your recipe here.