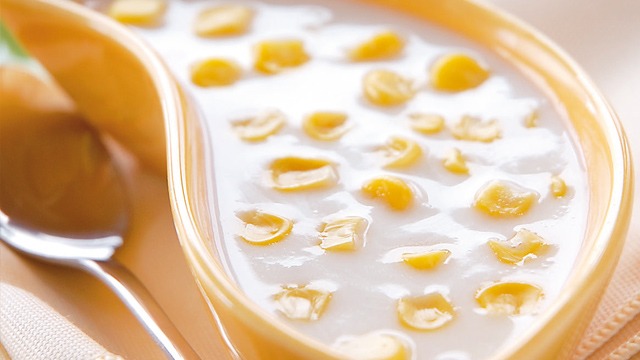 Maja blanca is one of the classic Filipino desserts. It's commonly misinterpreted as a "coconut pudding" because of the white-colored pudding. While the pudding is in fact made of coconut, the main attraction of this gelatinized dessert is really the sweet corn bits the dot the otherwise white dessert.
Corn and coconut are not commonly paired and especially not as a dessert. Our love for combining multiple and contrasting flavors into one dish may be an Asian thing, but Filipinos seem to love it in many of our dishes. This includes dessert such as the maja blanca. 
If you're a fan of this savory-sweet combination in an irresistibly delicious dessert, too, learn to make it home! Use this handy guide about making this classic sweet corn dessert, so you can make your version as flavorful as it can be: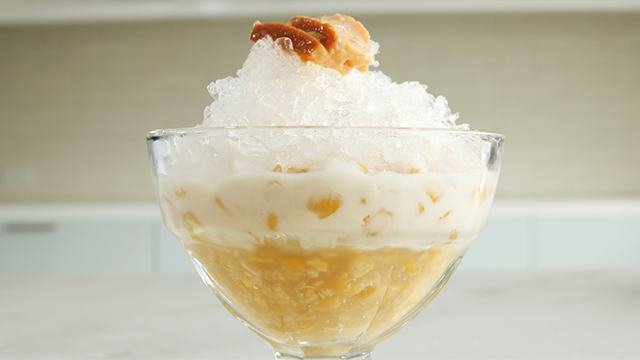 1 Use two kinds of canned corn. 
When you make mais con yelo, do you only use one kind of canned corn? We hope you don't because it would be shame to not have random bursts of sweet corn flavor with every icy scoop! That is the same reason why we think for the maja blanca, you really need to use both kinds of canned corn: the cream-style corn and the sweet kernels corn.  
Sweet kernel corn is really just the kernels cut off from sweet corn cobs and cooked until tender. The cream-style corn, or also known as creamed corn, is just a more processed and cooked version of cooked sweet corn the cob. The corn kernels are not just cut off the cobs. These are commonly shaved off so every bit of flavor from the corn as well as the cob are added to the mixture. This is then sauteed in some butter or oil. Water and sugar are added and then thickened with additional cornstarch into a thick sauce or soup that can be eaten as is. 
The two of these together create a double dose of corn flavor.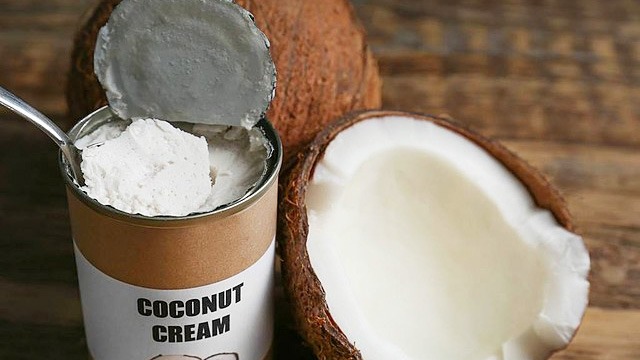 2 Use coconut cream. 
We love gata! This extract from grated coconut is a fabulous ingredient for both cooking and baking. For the maja blanca, we highly suggest you use kakang gata or coconut cream. Other than this is the first press from the niyog, this also has the best, most intense flavor of the two kinds of gata. Capitalize on this fact so your pudding will be super flavorful right from the start. Plus, this makes thickening the mixture until stiff much easier since there is less water for the cornstarch to thicken up, making your job of making it easier, too.   
ADVERTISEMENT - CONTINUE READING BELOW
Recommended Videos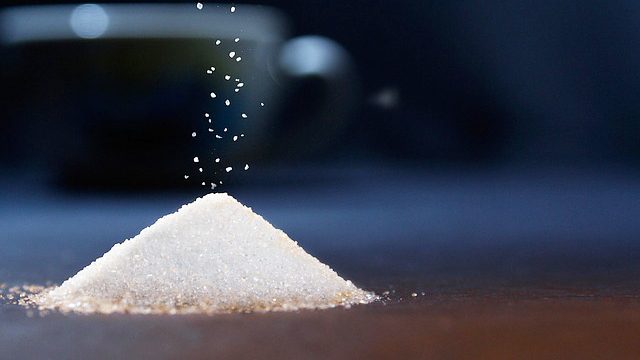 3 Sweeten to taste. 
Sweetness is just as relative to one person as saltiness is to another. For this reason, you can sweeten your maja blanca as much or as little you like. Since the final result of this dessert does not depend on the sugar for anything other than sweetness, you can adjust the amount of sugar to your desired sweetness.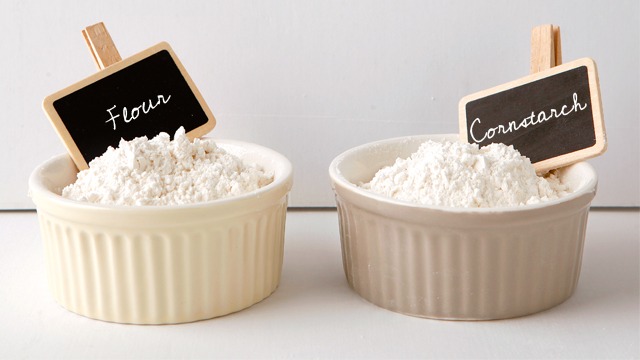 4 Use lots of cornstarch. 
You will need a lot of cornstarch to make this pudding stuff enough to hold its shape so don't be afraid of the amount in the recipe. You'll need to bring the mixture up to a boil then allow it to thicken completely before removing it from the heat. It will become thick and gooey, and when chilled properly, into a glorious square of delicious coconut and corn.
However, don't be afraid to use other ingredients, too, if you can't find it or run out of it. You can use flour or even rice flour to totally make this a kind of kakanin that any Pinoy would still love to eat.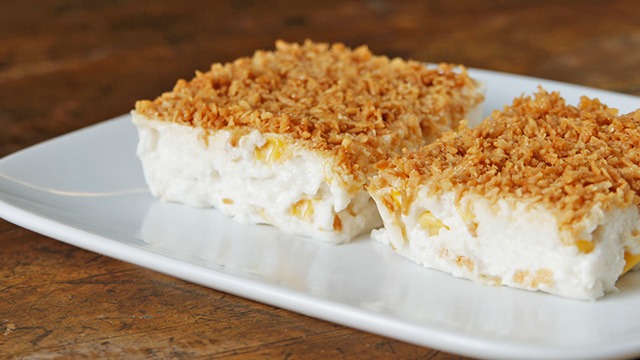 5 Cool it completely. 
Once it's appropriately thickened, transfer this mixture to a container. Feel free to top it off with some toasted coconut and more sweet corn kernels for that visual appeal that will make everyone who sees it immediately know what it is. Then set it aside to completely cool down and then chill it for that classic coolness that you'll taste when you finally get a chance to taste a spoonful. 
These tips should be helpful and useful when you make your maja blanca dessert at home. Are you now excited to go raid the kitchen and make some?   
ALSO READ: 
***
Thinking about what to cook next? Join our Facebook group, Yummy Pinoy Cooking Club, to get more recipe ideas, share your own dishes, and find out what the rest of the community are making and eating!
Got your own version of the classic dishes? Pa-share naman! Get your recipe published on Yummy.ph by submitting your recipe here!