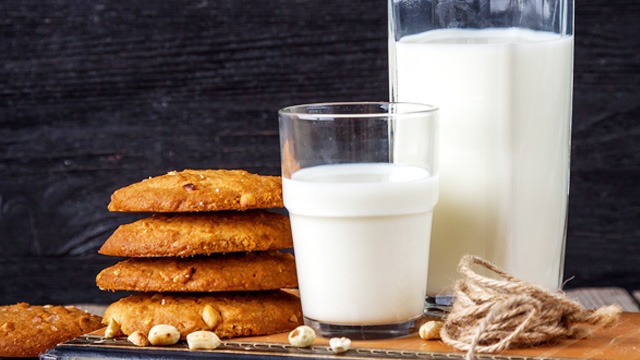 Are cookies your guilty pleasure, your favorite snack to munch on, and your go-to sweet when you need something delicious to lift your mood?  
We totally understand! Cookies are definitely delicious and satisfy any number of cravings you may have. Did you know that a regular chocolate chip cookie dough recipe uses up a whopping 1 cup butter and is loaded with a good 2 cups of chocolate chips? Not everyone wants to know what's in their food but will eagerly eat it anyway when it's this loaded and gooey delicious!  
Whether you're trying to cut back on sugar or trying to cook and eat better, we know that sacrificing your favorite dessert and snack can be hard.
If you need a cookie badly but don't want to totally nullify all your hard work with your lifestyle choices, we found two cookie recipes that make indulging in your favorite kind of cookies a guilt-free option.
What makes these cookie recipes so unique is that they are both easy recipes that use natural ingredients without added sugar or unnatural ingredients that would make your rethink about eating a cookie.
The best thing about these recipes is that it only needs three ingredients. All you need is bananas and oatmeal, and added to this is your choice of something flavorful. The first recipe is an Oatmeal Pecan Cookie recipe that uses pecans, oatmeal, and bananas. The second recipe is a 3-Ingredient Coconut Cookie recipe that uses coconut, oatmeal, and bananas.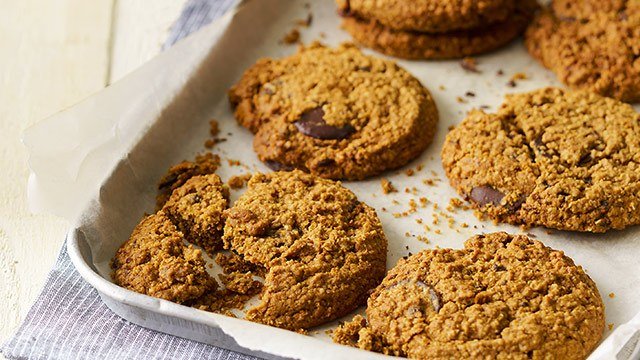 Both of these recipes are made with bananas and oatmeal, two ingredients that are used as ingredient substitutes for different reasons. Bananas are sometimes used as a butter substitute while oatmeal has been used, usually finely ground, in place of flour for those who need a gluten-free alternative flour. 
What makes these two recipes so fantastic is the versatility. Pecans are an expensive nut but we can see how this can be swapped out for cashews, almonds, walnuts, or even plain old peanuts. Glazed pili nuts, which we think make a fantastic and similar tasting substitute for the imported macadamia and brazil nuts, would be an awesome hack on this recipe! If you're sick of making coconut macaroons, using this recipe to make cookies give coconut cookies new life!    
Even if you're not into healthy cookies, these cookie recipes only need 3 ingredients! Plus, it's hard to argue with a cookie craving especially when it's this delicious and good for you, too. 
ALSO TRY: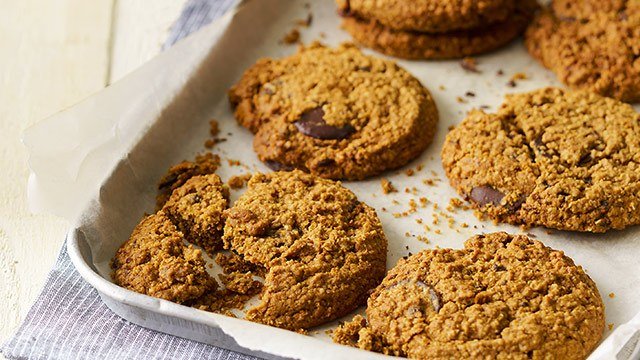 Dark Chocolate Oatmeal Cookies Recipe
Posted in:
Recipe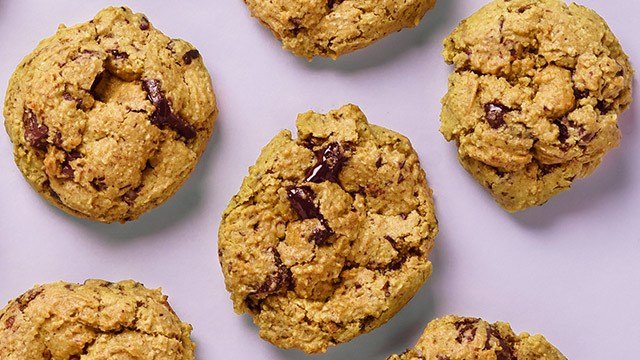 Healthy Chocolate Chip Cookie Recipe
Posted in:
Recipe
***
Thinking about what to cook next? Join our Facebook group, Yummy Pinoy Cooking Club, to get more recipe ideas, share your own dishes, and find out what the rest of the community are making and eating!
Got your own version of the classic dishes? Pa-share naman! Get your recipe published on Yummy.ph by submitting your recipe here!
ADVERTISEMENT - CONTINUE READING BELOW
Recommended Videos