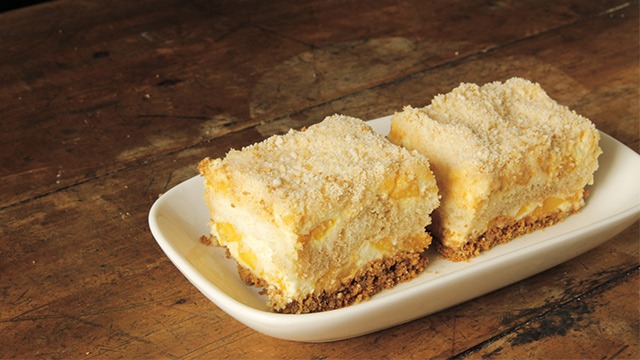 How much do you love your mango float that you're willing to hoard this delicious dessert in your refrigerator or even freezer? If the answer is a resounding "VERY MUCH" in caps, you can bet you're not the only one who has a craving for this dessert on a daily basis.
The mango float or mango graham float is a delicious dessert of mangoes folded into whipped cream and layered with sheets of graham crackers. It's a super simple dessert that capitalizes on the love affair many Filipinos have with the Philippine local mango.
However, storing this delicious dessert is another matter that should be addressed. That's because no matter how timeless this dessert is, it has an expiry date.
Here's what you need to know about storing your mango float in the refrigerator or the freezer:
1 Mango fruit can go bad.
The mango is the most perishable ingredient in the dessert. Fresh fruit has this characteristic since it is a fresh ingredient. (You would not love this dessert as much if it were otherwise we think.) Mangoes can become overripe and unlike bananas which are fantastic to use when overripe, especially when made into banana bread, overripe mangoes just become mushy and no longer as delicious.
This quality of mangoes makes your mango float perishable in as little as a few days depending on how ripe your mangoes were when made.
2 Shelf-stable all-purpose cream can also go bad.
You may believe in the power of the pack of all-purpose cream to stay good on your kitchen shelf but even before that pack is opened, it can expire, too. Did you know that your favorite all-purpose cream has an expiry date of 10 months from the date of production? While all-purpose cream doesn't expire as quickly as fresh chilled cream does, take note when it takes on a bad smell, an off-color, or even becomes infested with mold.
3 The graham crackers will always be soft.
The graham crackers in your mango float will not stay crisp once used in the mango float dessert. It will absorb moisture and get soft which is normal. it just becomes more soft and even soggy when made into mango float. There's little you can do but that's the beauty of this cracker in this dessert.
4 Your mango float has an expiry date of about 5 days in the refrigerator.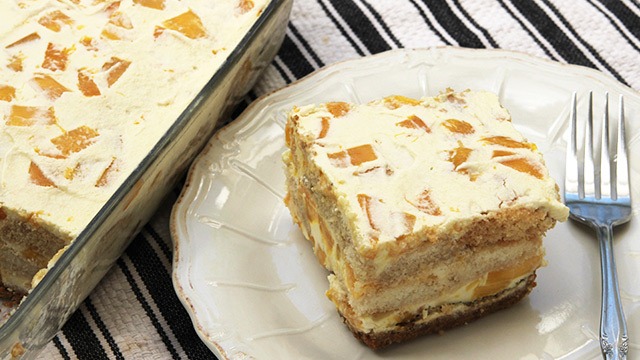 The all-purpose cream once opened has an expiry date of 5 days from the day it was opened. This is a great gauge as to how long your mango float will stay moderately fresh. For best results, consume your mango float within 3 days of it being made so you still get the best of everything: ripe mangoes in a silky sweet cream between tender, not crisp, graham cookies.
ADVERTISEMENT - CONTINUE READING BELOW
Recommended Videos
5 Keep mango float longer in the freezer…..
The freezer is a kitchen food hoarder's best friend! You can freeze almost any food and keep it for weeks, months, and even years and it will still be edible, assuming the food has been kept properly frozen in all that time. For those who have room in their freezer but not in their refrigerator, you can store your mango float in the freezer so you can store it for longer than 5 days. However, there is a consequence if you do.
6 Expect a different texture.
Freezing can prolong the expiry date of your mango float. However, you run the chance that you ruin the silky texture of your dessert. That's because all the ingredients contain water. This means you create ice crystals in the cream, the mangoes, and the crackers. When thawed, these remain as water and the resulting dessert is soggier than when it was first made.
However, if you made this dessert to be frozen, you know that you'll have a frozen treat whenever the caving strikes. Storing the mango float in the freezer can keep it for as long as a few months. Just remember to wrap the containers properly so it doesn't absorb off odors and if possible press a sheet of parchment or wax paper on the surface to avoid freezer burn.
Yes, you can store your mango float for longer than a week but we honestly think that if you're a dessert monster like we know you are, the mango float doesn't stand a chance of lasting that long!
***