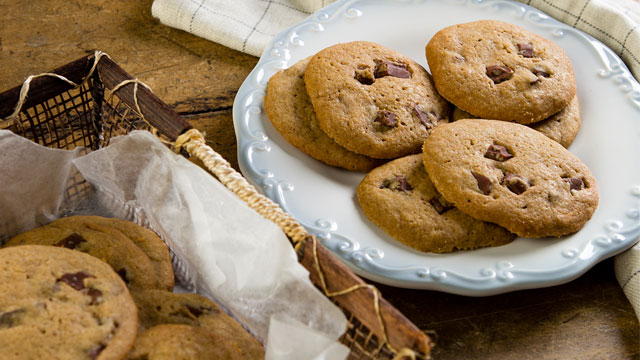 If you're brave enough to start baking, you deserve a delicious reward! Biting into a gooey, molten, and perfectly baked disc or square with an irresistible aroma of vanilla and chocolate notes is nearly heavenly.
Sadly, one of the easiest things to do is to mess up the very last step and overbake cookies or brownies. You've put all that effort into the dough and batter and the immediate, but premature relief you feel as you put your tray in the oven can be overshadowed when you forget about it is what will get you in baking trouble.
Still, it might not just be your forgetfulness that's ruining your baked goods. We're here to help you troubleshoot your cookie and brownie baking so you can use these tips to avoid rock hard and bitter results!
These tips are perfect, whether you're baking from scratch or using an instant box mix. After all, they all have to go in the oven one way or another.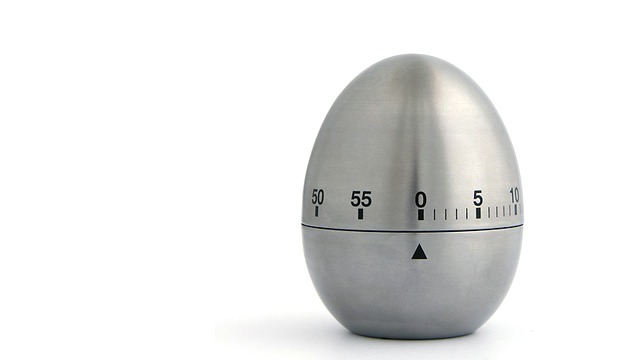 1 Set a loud timer.
Whether it's on your phone or a specialized kitchen timer, you want to set it at 2 minutes earlier than the suggested shortest cooking time for cookies and up to 10 minutes earlier than the suggested shortest cooking time for brownies. If you're using a kitchen timer and leaving the kitchen, make sure it's loud enough to be heard from wherever you're going.
2 Be vigilant. Have an oven thermometer!
Baking time can vary from batch to batch for several reasons. It can be because your oven is cooler or hotter per batch. It can also be the temperature of your cookie dough or brownie batter. Thus, it's always a good idea to keep an eagle eye on your goods after half of your expected baking time has passed.
If your oven is running cold, you'll get a thoroughly cooked cookie that is missing crisp edges. If your oven is running hot, it might burn faster than you can react. If you're cooking in multiple batches, you won't really be sure what your oven is doing by the second batch—whether it's cold or hot. Avoid this problem by using an oven thermometer. It's one of the smartest as well as most affordable purchases you can make in your baking life. Plus, it can and will save you from ruining your baked goods.
Be extra vigilant if you're using a toaster oven which doesn't do the best job of regulating heat. The toaster or oven will most likely run hotter with your second batch so you'll most likely have to take these out earlier than you did the first batch.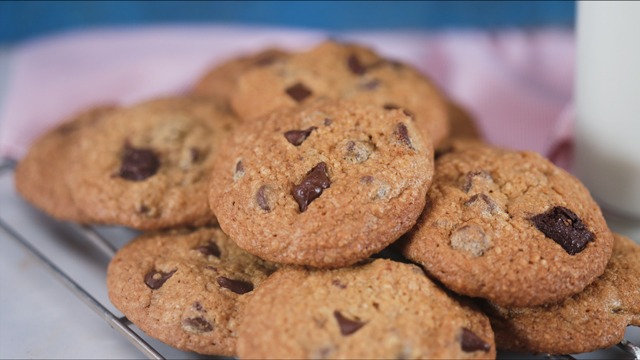 3 Understand carryover cooking and underbake.
When you bake, you raise the temperature of your baked good from the outside in. When you remove it from heat, the outside temperature cools down, but the residual heat can continue cooking your baked good even once it's out of the oven. This will still happen if you don't remove it immediately from the pan where you baked it.
ADVERTISEMENT - CONTINUE READING BELOW
Recommended Videos
Instead, for cookies, what you want to do is take them out when the edges have browned a little. (Don't mind the underbaked center as that will finish off outside the oven.) Then, remove the cookies from the baking sheet as soon as the cookie is firm enough to cleanly release from the baking sheet. This will cool the cookies down quickly.
For brownies, make sure you test for the doneness with a toothpick an inch away from the edge and not at the center. The center needs to be a little gooey when you take it out of the oven. It's best to underbake brownies on the side of caution since this will cool down in the baking pan, so it will still cook a little bit more while it cools.
If you had taken your brownie or cookie when it's been cooked through and through, then it can overcook in the pan or on the baking sheet, even when it's out of the oven. There's another reason to underbake it: you can easily put your cookies or brownies back to the oven but there is no way to undo overcooking!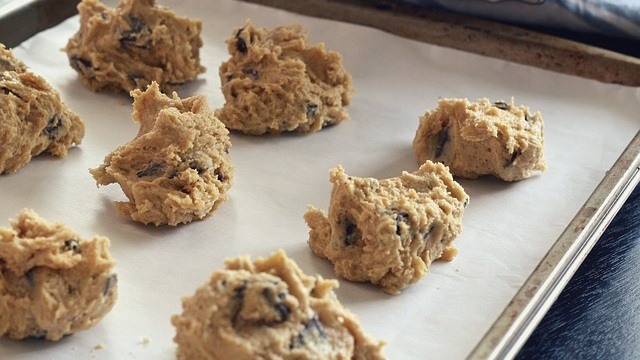 4 Use a light-colored pan.
Dark pans get hot faster than you expect which can lead to your baked goods browning on the bottom faster than the top. Glass baking dishes meanwhile hold heat longer than metal pans so you will need to remove your brownies from the oven earlier since it will stay hot for a longer time. You can technically still use these materials, but you just have to be more eagle-eyed and expect to take out your goods up to half the time as expected. To mitigate this, use a light-colored metal pan.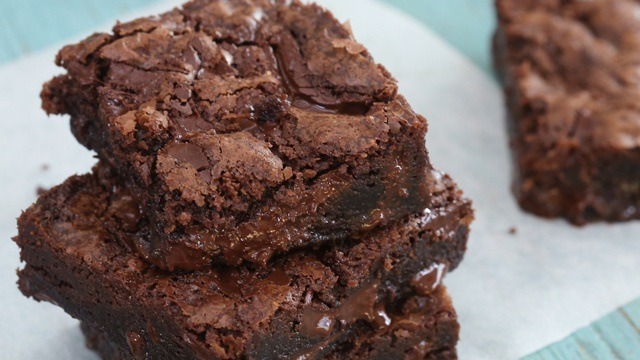 5 Wait until the brownies crack and crinkle.
How do you tell if brownies are baked when they're brown? Unlike yellow or white cake batter and cookie doughs, you can't wait for that beautiful browned color. For brownies, as mentioned earlier, you'll want to test the doneness with a toothpick an inch from and edge. You'll want that toothpick to come out cleanly. Apart from that, another great indicator is if the top has started to crack and crinkle.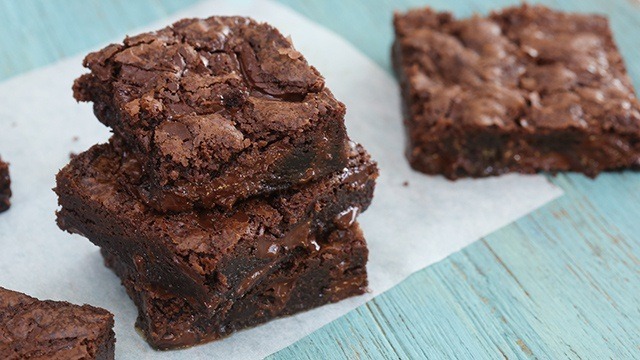 WATCH: How To Make Fudgy Brownies
Posted in:
Baking
6 Cookies will get slightly browned edges.
Don't wait for the center to set. Once the cookies' edges are a little bit browned and set, it's time to take them out. Let them stay on the sheet for at least 5 minutes to let the bottoms continue baking gently. This will ensure the bottoms release and is also the perfect technique to get soft and chewy (but not raw!) cookies.
Fear no more! With these tips, you won't be wasting any more of your precious creations!
ALSO READ: